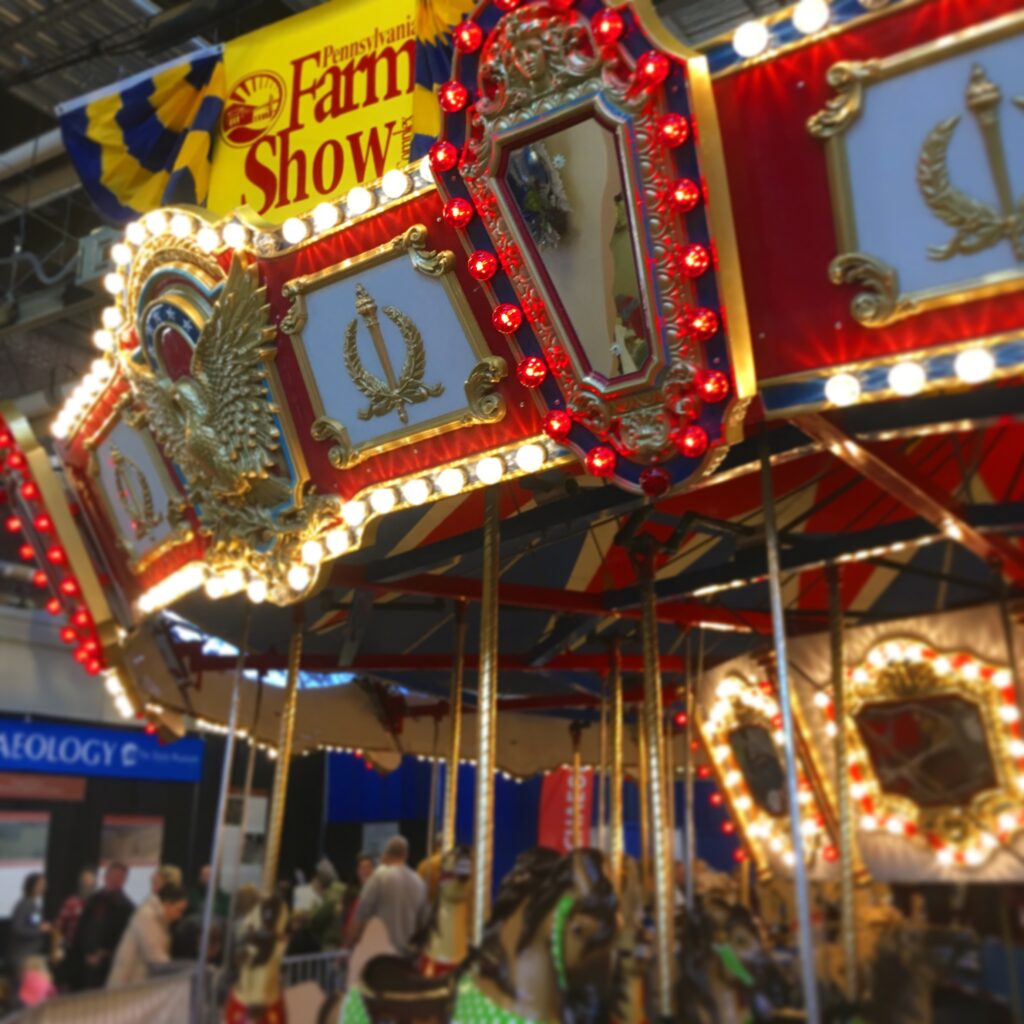 Visiting the PA Farm Show in Harrisburg this week?  It runs until Saturday, January 11th, 2020.  Check out the must-visit booths and things to do at the Fair with kids.  Visiting some these booths now can save you money this summer!
Erdman's Game Farm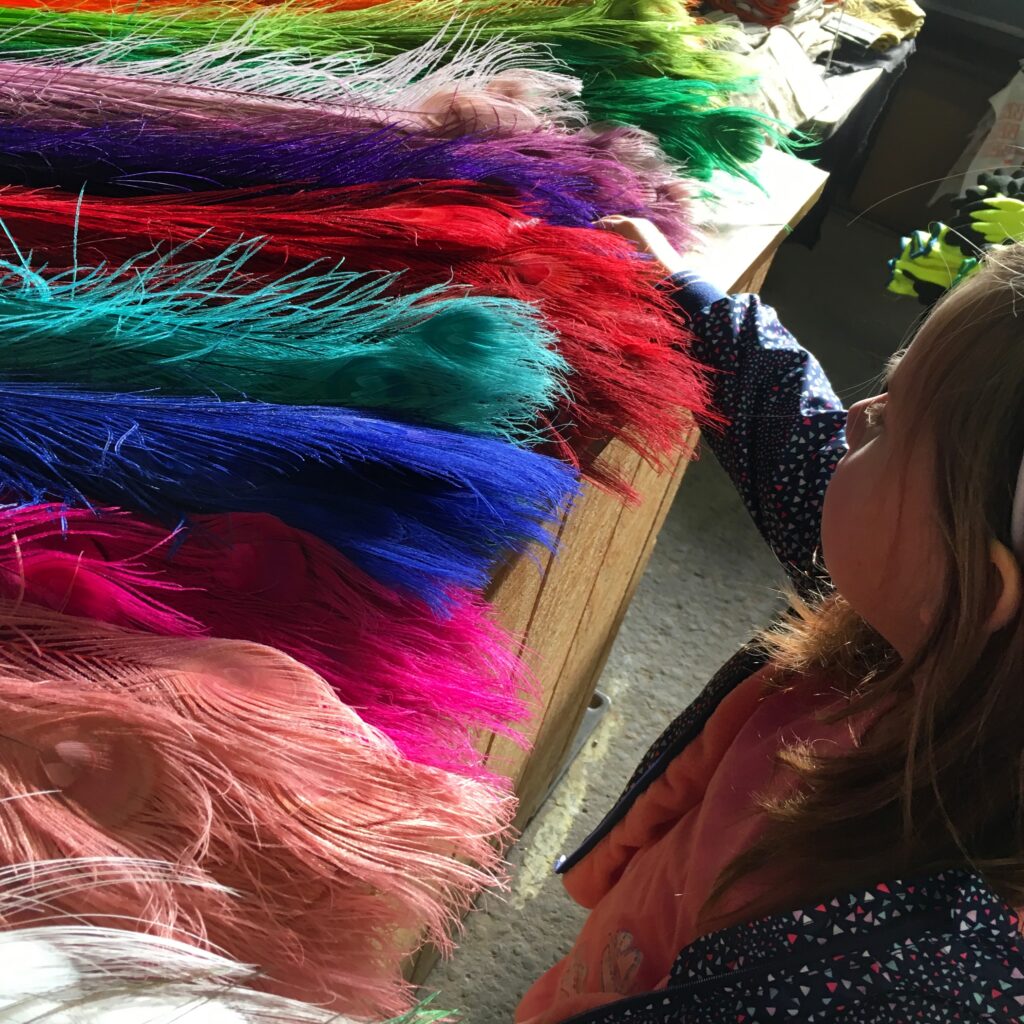 This is the booth that sells those awesome colored feathers, otherwise known as an inexpensive souvenir you can agree to.  I'd recommend visiting this booth at the end of your visit, since the feathers are quite long and large. It's located in the North Hall.
DelGrosso's
Buy two admissions get two free coupons for the amusement park next season, also known as saving me $60!  There are also coupons for their famous spaghetti sauce. This booth is located in the Main Hall.
Turkey Hill Ice Cream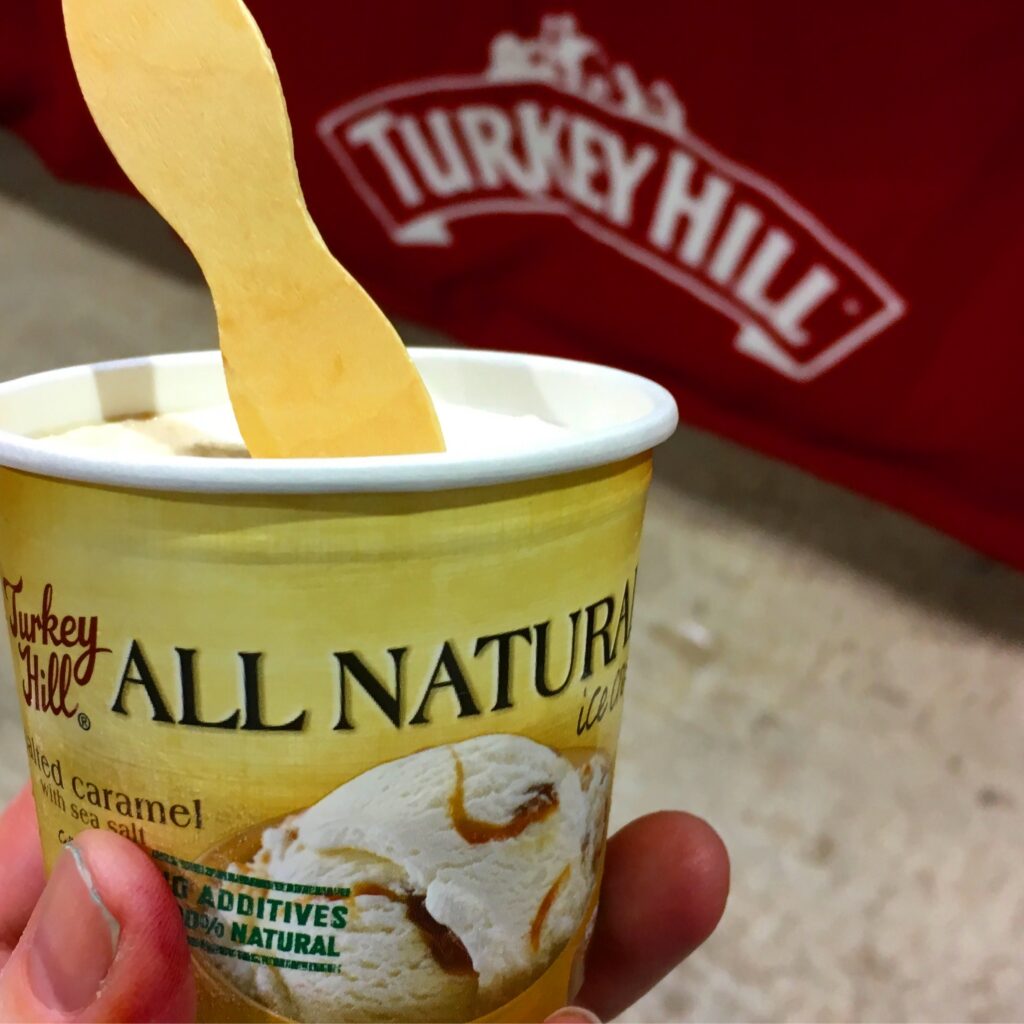 This booth is hidden in the back corner of the Giant Expo Hall. They give out free ice cream samples!  Need I say more?  You can also pick up coupons on their ice cream at the grocery store. There are also 25% off visits to the Turkey Hill Experience in Columbia, PA.
Knoebels Amusement Resort
This booth offers scratch off coupons with prizes including free books of Knoebels ride tickets and discounts on wristbands. They also have information about the upcoming season at Knoebels Amusement Resort.
Folk's Butterfly Farm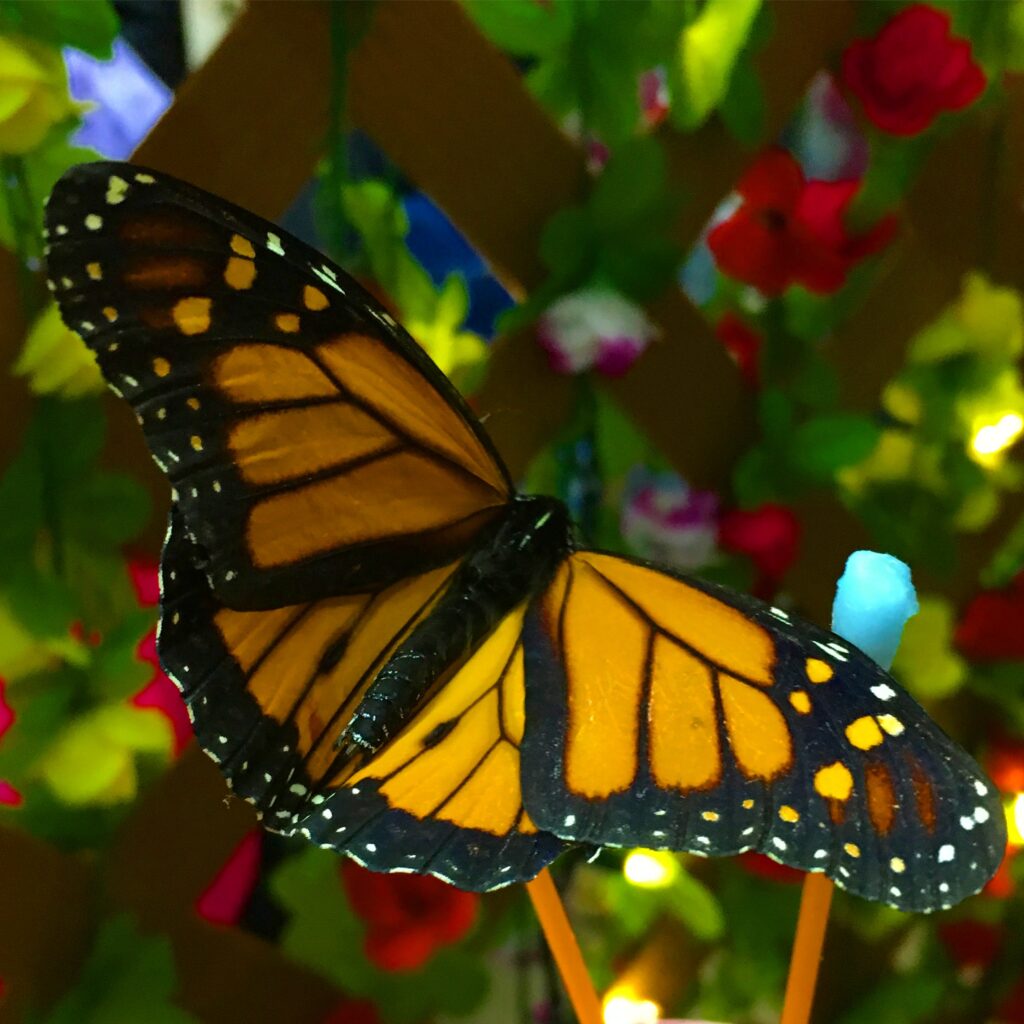 For $2.50 per person (2 and under free) you can take a Gatorade soaked Q-tip into the butterfly house. The butterflies will land on you, your hat, your shirt, everywhere.  A fun experience for kids and adults!
Rabbit Petting
In the East Hall, the rabbits are on display. This is one of my favorite animals to visit during the Farm Show, as they are just so darn cute.
At the end of the row of cages, there's a table where an owner will bring one of the rabbits out of its cage for petting. When we stopped by, it was a Giant Fleming rabbit, over 8 pounds and huge! Though it was still soft and adorable.
Carousel
Tickets for the carousel in the main exhibit hall are $3. Each person riding must have a ticket. That includes parents who are standing beside a small child.
Milkshakes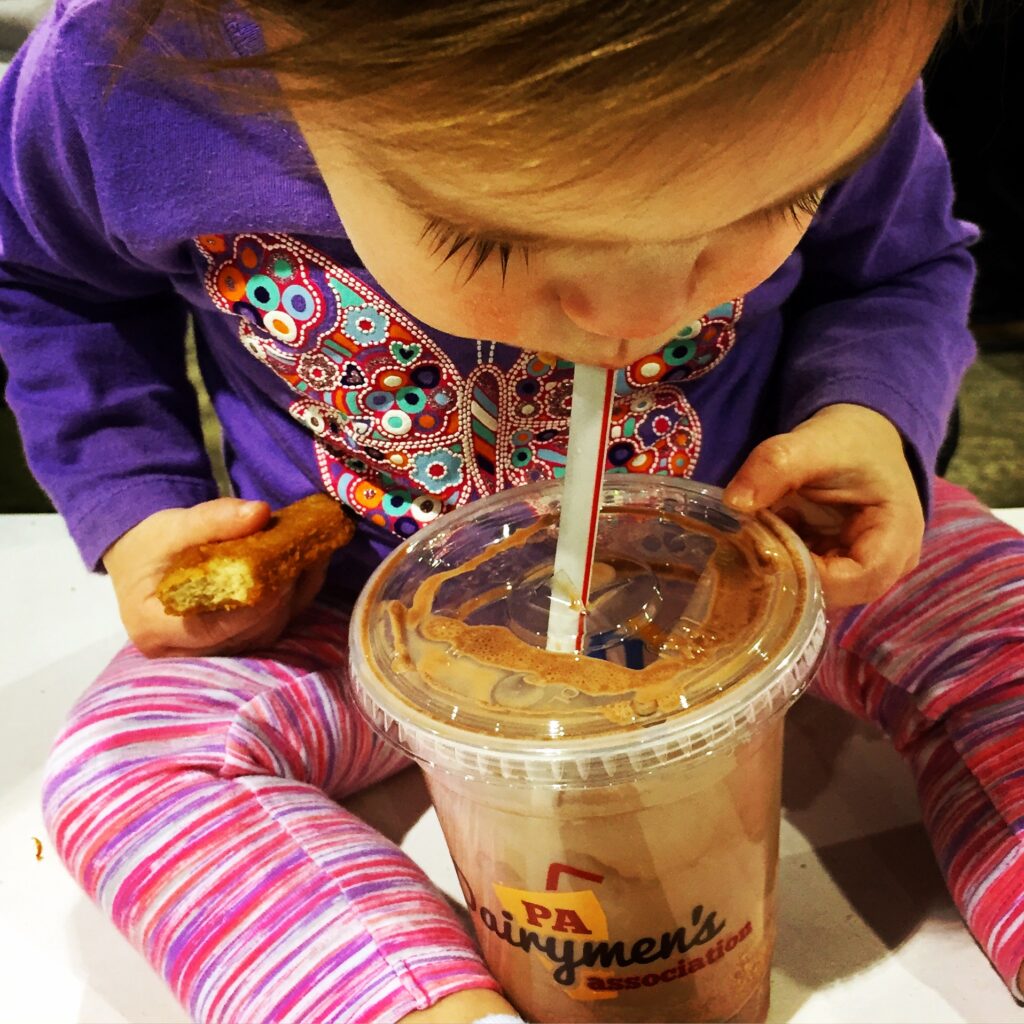 It will seem like everyone you see has a milkshake cup. Milkshakes are a staple of the PA Farm Show. They are $5 and come in vanilla and chocolate flavors. Tip: If the milkshake line is too long in the Expo Hall, visit the auxiliary milkshake stand in the Main Hall.
Shuttle Bus
Or should I say, limo? Haha! Unique Limousine on Crooked Hill Road (only a few minute drive from the Farm Show Complex) is offering shuttle services.
You can park in their parking lot and be shuttled in their luxury vans or buses. In return for the ride, they ask that you provide canned goods to be donated to the HANNA Education Foundation that helps provide food to underprivileged families in Susquehanna Township.
The drivers are very friendly and helpful. They make as many runs back and forth as possible, depending on the traffic. Note the service is first come, first served. We only waited a couple minutes for a van to take us back, and the driver even carried my stroller to my car for me!
Find more information about the Unique Limousine shuttle on their Facebook page.