Sponsored post – Totsville hosted us. All opinions are my own.
Totsville is an indoor playground in Glen Burnie, Maryland. It is located across the street from the District Courthouse, near the intersection of Baltimore Annapolis Boulevard and Governor Richie Highway. It's not far from I-695 and I-97.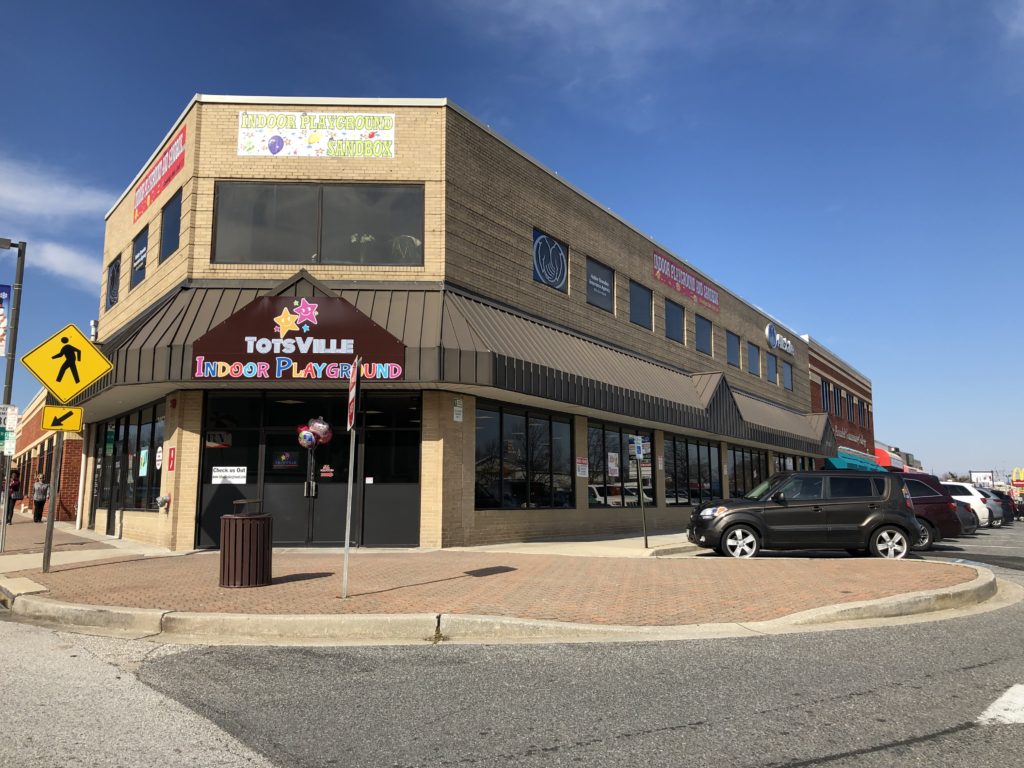 Play Structures at Totsville
Totsville features a large, indoor sandbox, climbing play structure with slides and trampoline, ball pit, swings, and much more. Upon arriving, a waiver must be signed, and then admission is paid at the counter. Monday through Thursdays, it is one price for all day play. Friday through Sundays (and holidays), there is a two hour play time limit.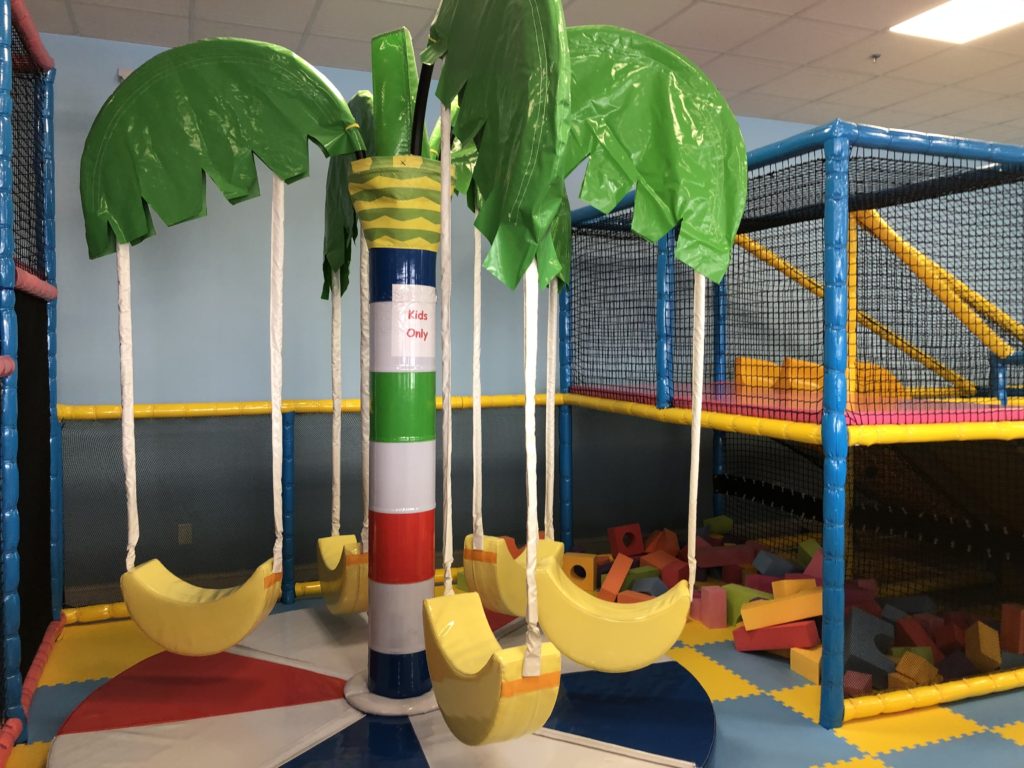 Socks are needed for playing on the soft play structures, while bare feet are permitted in the sandbox. If you didn't bring socks for your child, they have some for sale. There are also snacks for sale, as outside food and drinks are not permitted.
The first play area that includes the ball pit and swings is for children 44 inches and under. Parents are able to go in this area to play with their children, and there is also a counter with stools along the edge of the play area where parents can sit to watch.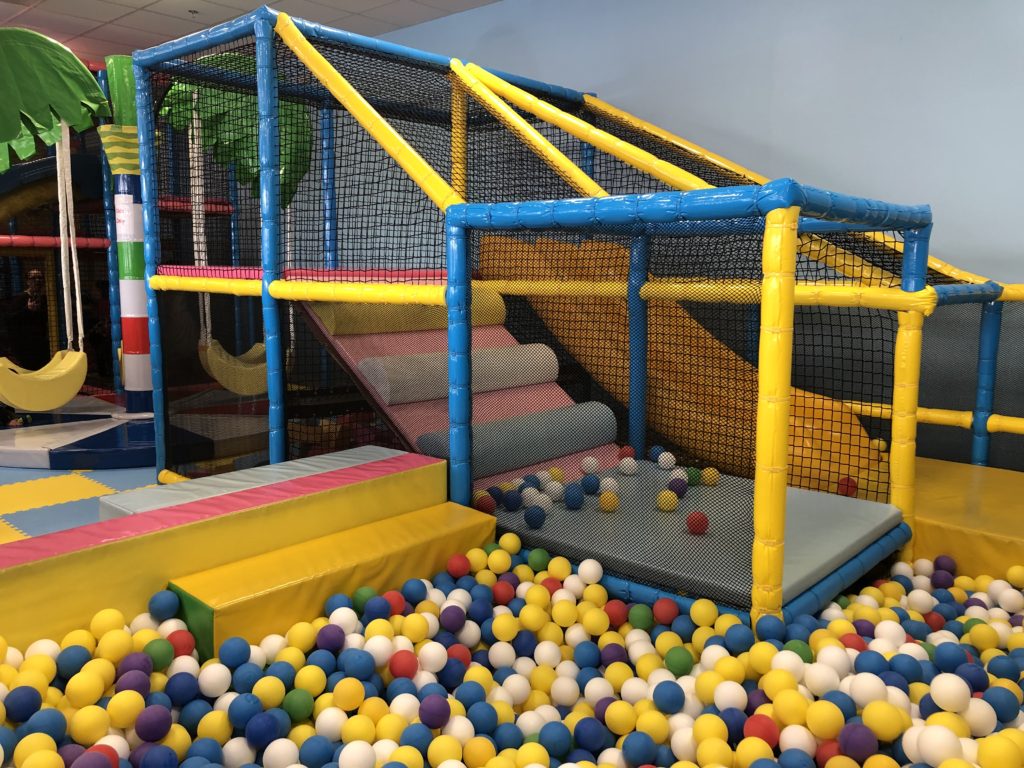 The larger play structure includes several tunnels for climbing, as well as slides and a trampoline area. Nearby, smaller children can use the small, soft play area that includes a giant keyboard for making music with your feet. There's even a soft merry-go-round which parents can gently turn while their child sits on it.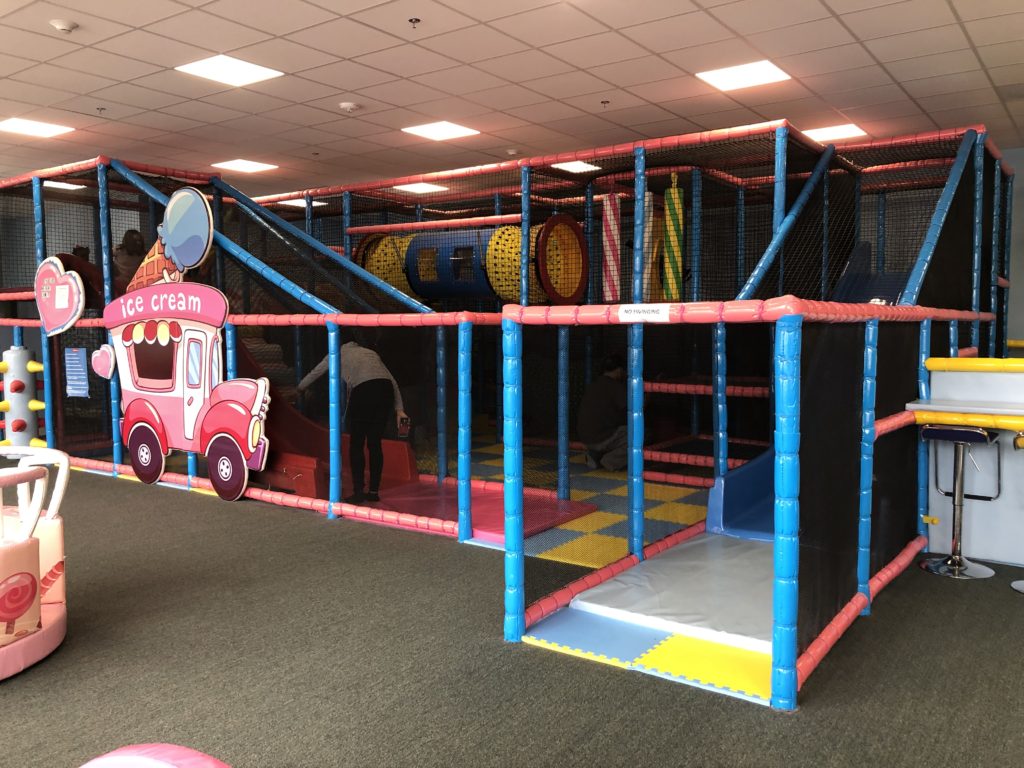 Sand Play Area
At the far end of the playground is the separate, gated sand play area. Inside, children can be barefoot and play in the sand. This seems to be the favorite of many children, as the sandbox is a very popular place to be. Many sand toys are available for digging, as well as small toy trucks. Every now and then, a bubble machine will turn on above the sand area for some extra fun! When finished, there are soft brushes to remove the sand from feet and clothes. There are also benches for parents to sit and watch. This was definitely where we spent the majority of our time when we visited. My kids love to play in the sand at the beach, and this was a great opportunity to do it in the winter.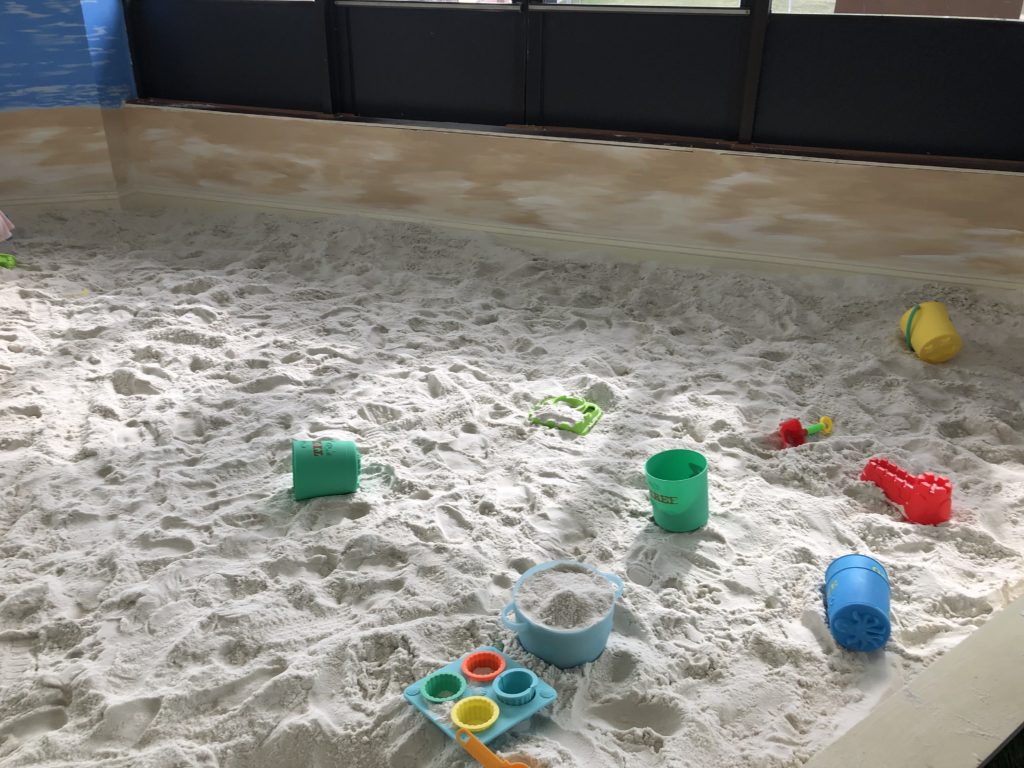 Birthday Parties at Totsville
Totsville also has birthday party rooms, and specials on certain days of the week. Check out their Facebook page and website for details!
Looking for more fun places to go in Maryland? Check out these awesome places.
Sponsored post – Totsville hosted us. All opinions are my own.