It's not often that the hotel becomes part of the fun at our destination, but for this trip to the Lehigh Valley region in Pennsylvania, it was a bit different. We visited this area a few months ago. Upon driving down the highway, I spotted this hotel with a clearly visible water slide from the highway.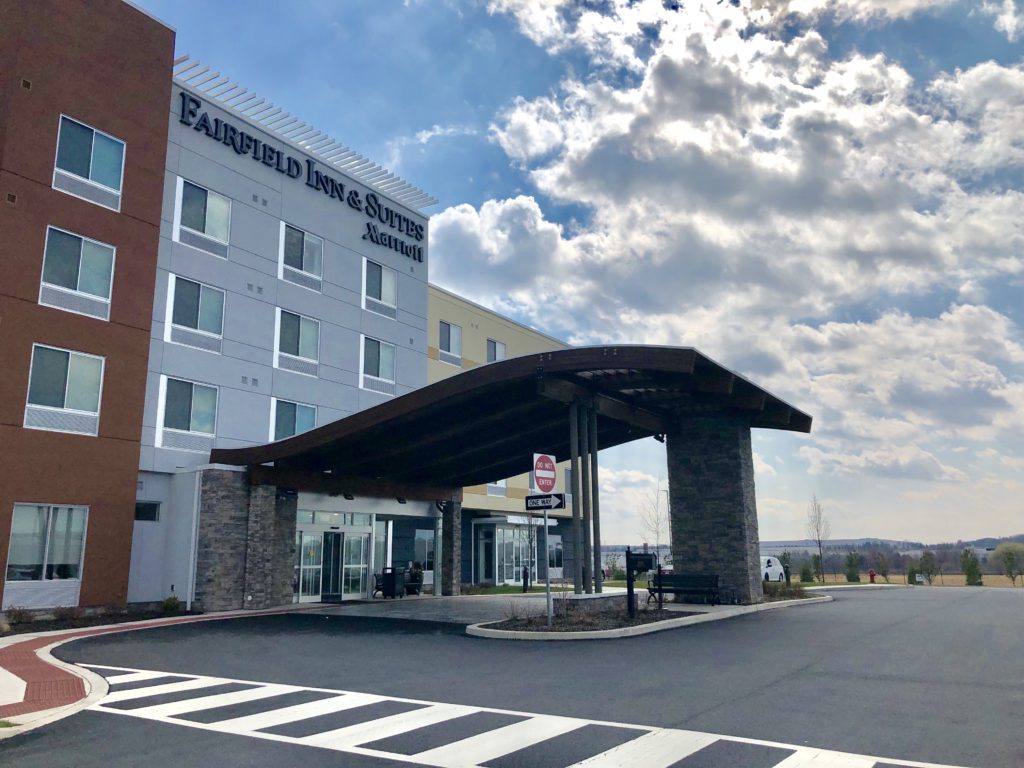 One reason the water slide looked so appealing to me, is that it was just big enough for my seven year old to like it and just small enough for my three year old to be able to slide by herself. Instead of emptying into a deep pool, it has a shallow splashdown at the end. This relieves my husband or me from having to catch the three year old at the end of every ride.
We were traveling to the Allentown area to attend a concert. I took the opportunity to book a night at this hotel, the Fairfield Inn & Suites in Breiningville. This town is slightly west of Allentown.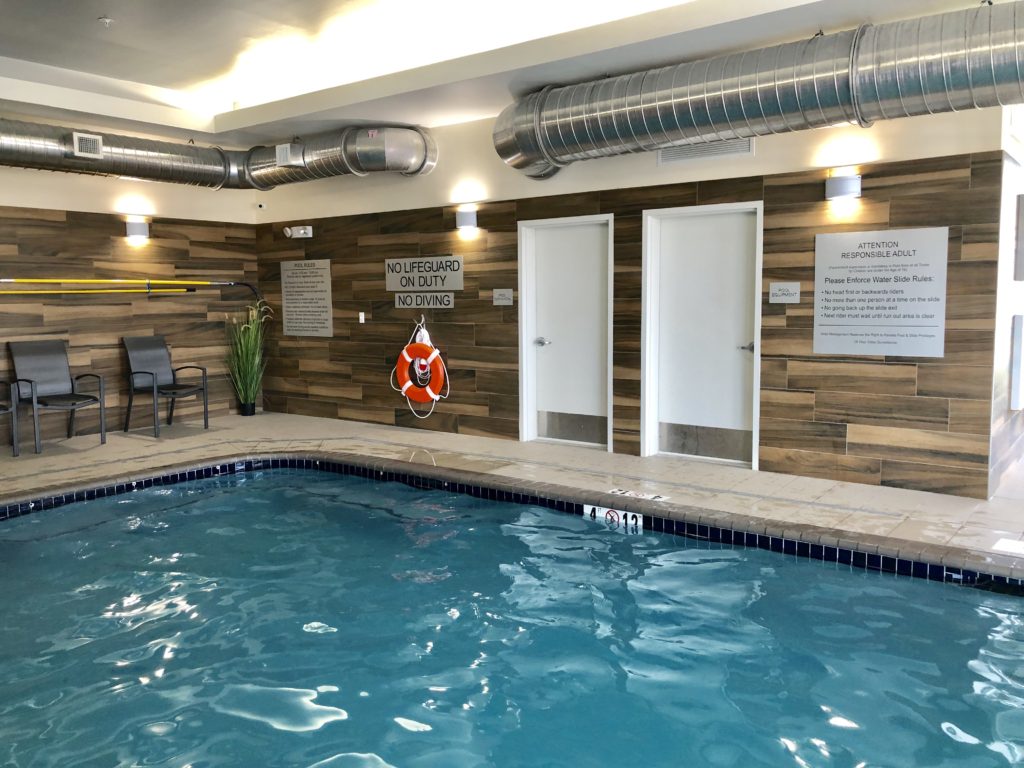 The hotel is only about a year old, and as far as I know, just happens to have this cool water slide as a bonus to its amenities. There's also a typical hotel-size swimming pool right beside it. It kept the kids busy for hours!
While you're in Allentown, be sure to check out the Da Vinci Science Center, a science museum for kids!
The Crayola Experience is also about a half hour to the east of this hotel.