Kennywood hosted us on media day. All opinions are my own.
A new steel coaster has risen at Kennywood, and there's also a new collaboration to celebrate. Kennywood and the Pittsburgh Steelers have teamed up to bring Steeler's Country and the Steel Curtain coaster to Kennywood. In addition to the record-breaking coaster that opened on July 13th, 2019, there will also be a new area called Steeler's Country.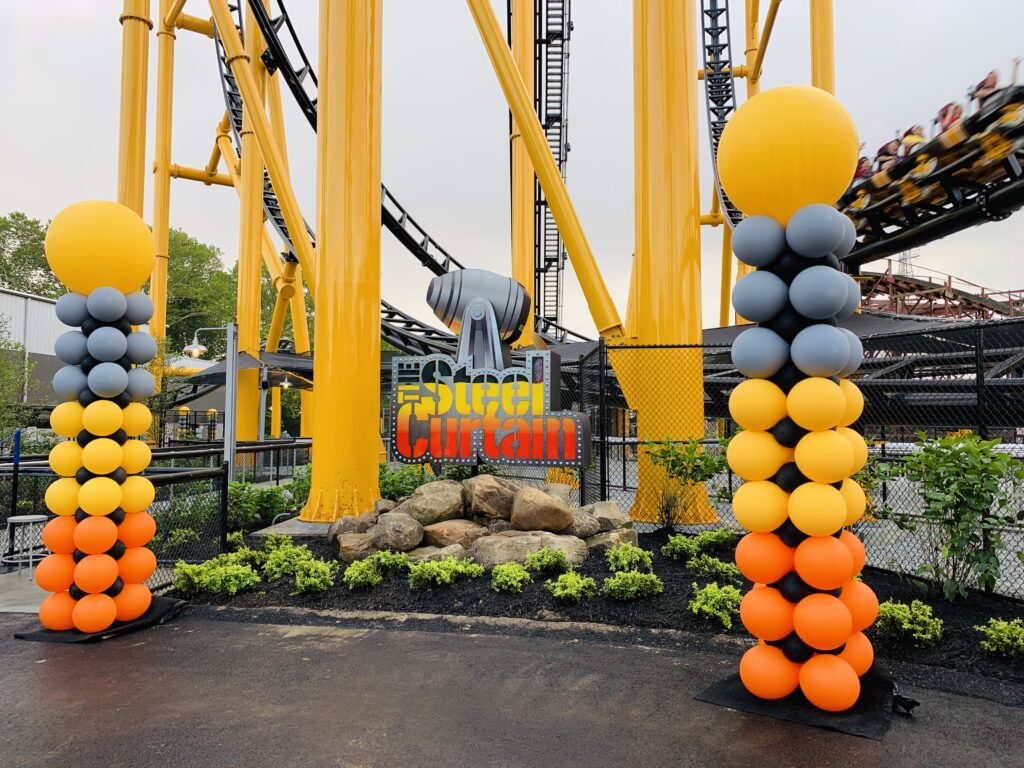 Steel Curtain
This gigantic coaster has changed the skyline of Kennywood and really makes a statement in that area of the park. It boasts nine record-breaking inversions, and it's a total of 220 feet tall at its highest point. It is the tallest coaster in Pennsylvania, has the most inversions of any coaster in North America, and has the world's tallest inversion.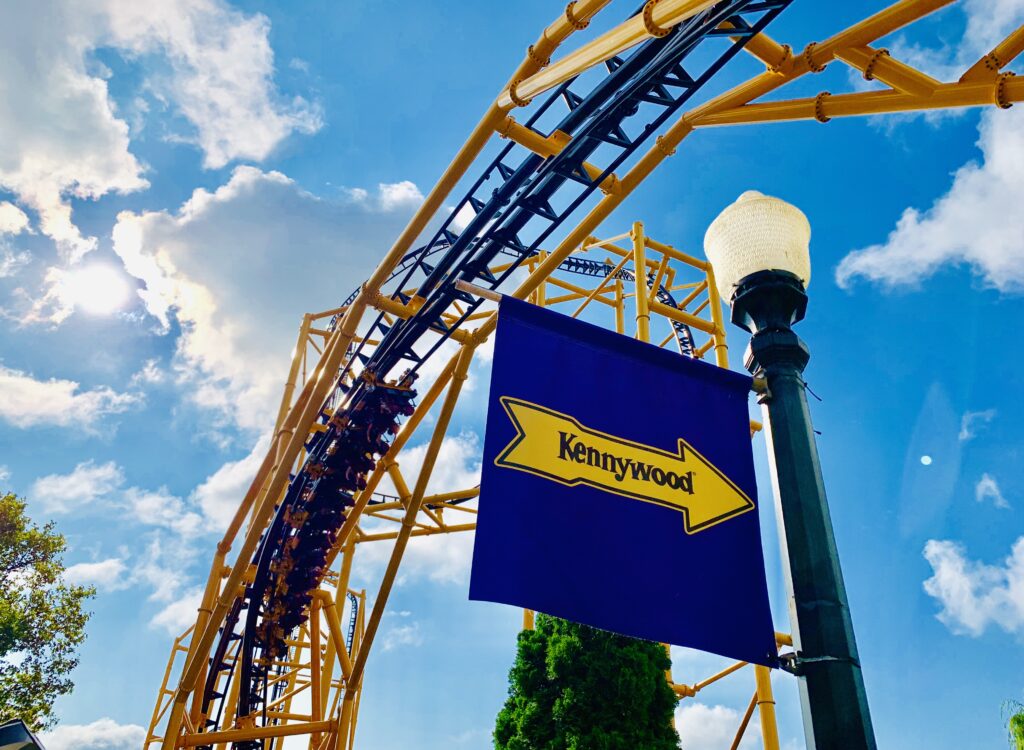 Upon entering the queue and walking up the steps to the station platform you'll hear the Steeler's announcer give instructions for your ride. The coaster train is themed with football shaped seats, which are pretty comfortable! The seats have a seat belt and lap bar. Once the train is in motion, the ride up the lift hill is slow at first. Once the entire train is headed up the hill it speeds up a bit.
It is a strange sensation to go up a lift hill, and then not immediately head down. Instead, the coaster takes a bit of a turn and then heads into an inversion before diving down toward the ground. From there, the two-minute ride never lets up. There are more inversions (a total of nine), airtime hills, and plenty of quick turns.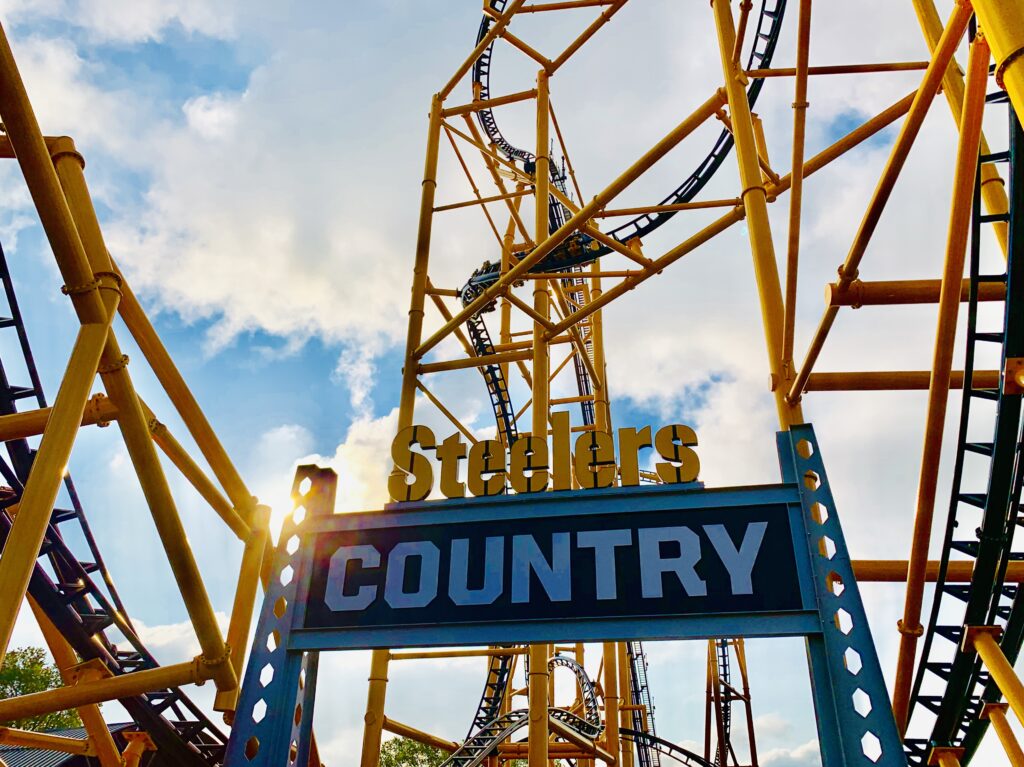 Steeler's Country
While the Steel Curtain is now open, the rest of the Steeler's Country attractions doesn't have an opening date yet. Steeler's Country will feature an indoor restaurant with a tailgate patio. There will also be an indoor, multi-level, training facility to put you in the middle of the football game action. It will include interactive exhibits and challenging games. You'll then be able to track your progress and see how you match up against other "players" in Steeler's Country.
Other Kennywood Attractions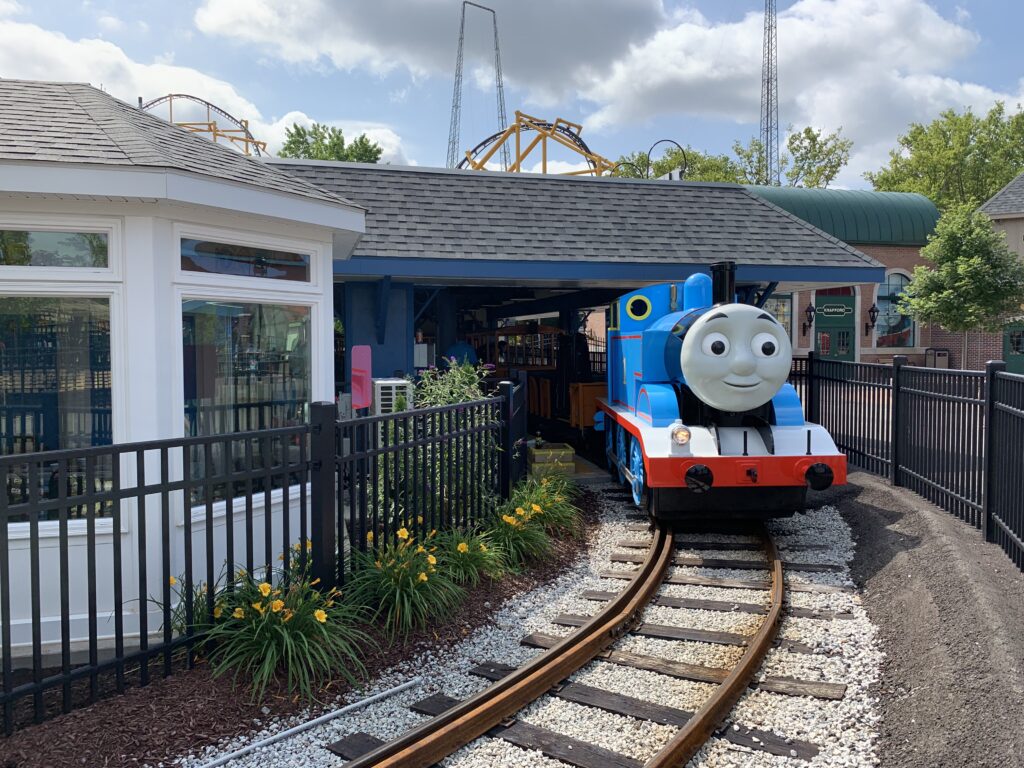 While Steeler's Country is the center of attention this year, don't miss the other kid-friendly Kennywood attractions. Last year, Kennywood unveiled Thomas Town, with several Thomas the Tank Engine themed rides and an indoor play area. This addition makes Kennywood attractive to the toddler crowd, as well as the thrill-seeking older kids. Thomas Town is in addition to Kiddie Land, which is home to over ten kiddie rides.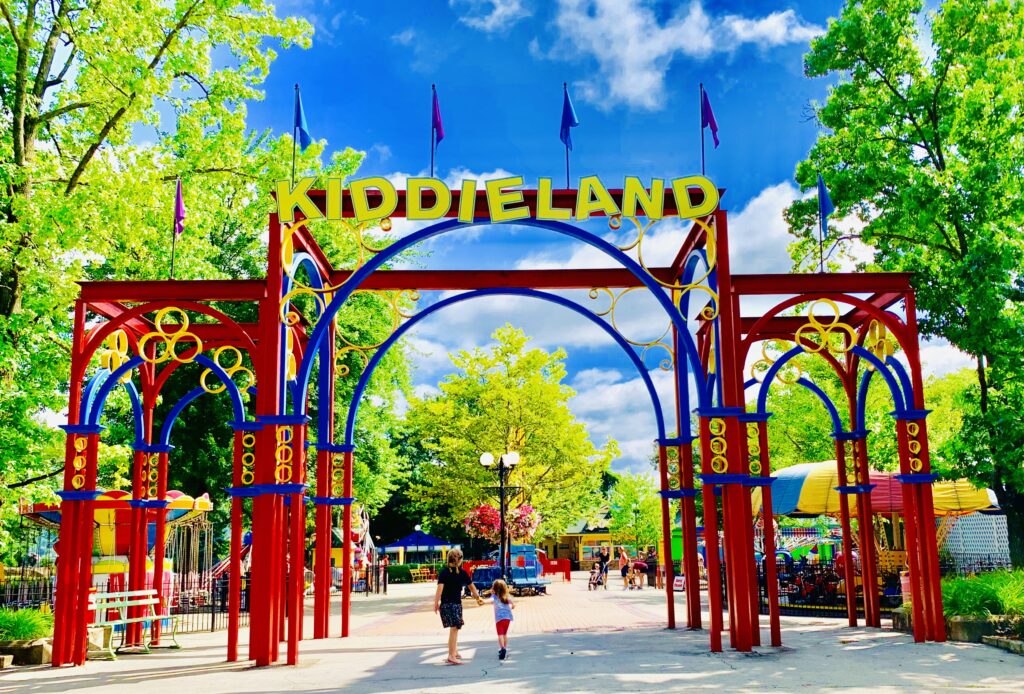 Kennywood is located in West Mifflin just outside of Pittsburgh, Pennsylvania. Pittsburgh is also home to many kid-friendly attractions, including Children's Museum of Pittsburgh, National Aviary, Pittsburgh Zoo, and Carnegie Science Center.
Discount Kennywood tickets can be found here.
Kennywood hosted us on media day. All opinions are my own.