The Cave is an indoor bouldering gym located in New Cumberland, Pennsylvania. New Cumberland is just south of Harrisburg, on the west shore of the Susquehanna river.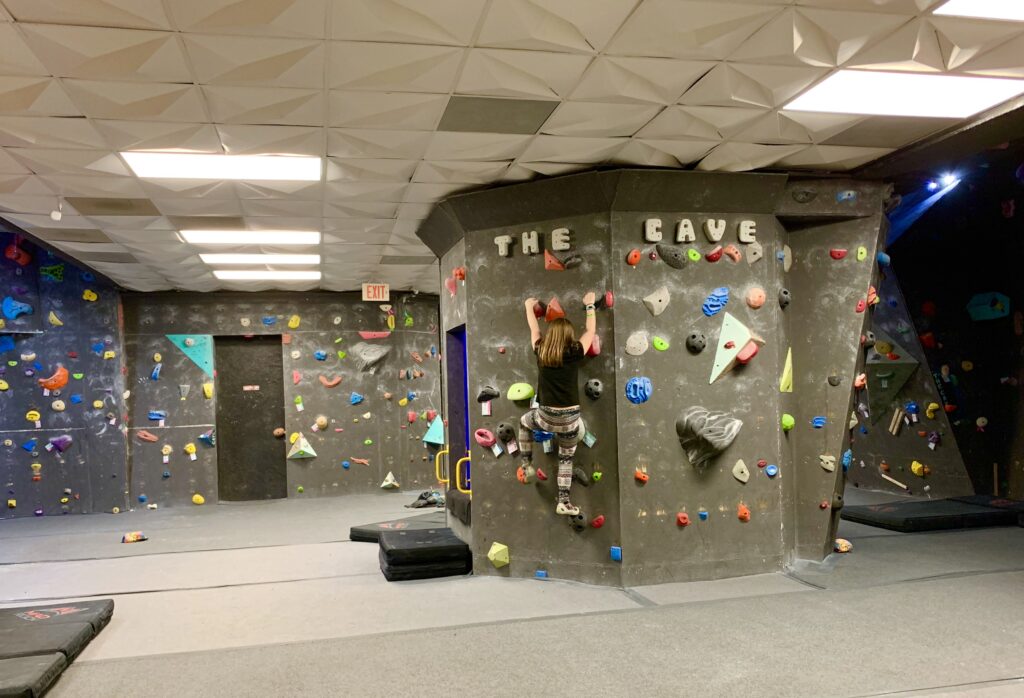 The Cave is located in the heart of downtown New Cumberland. There is ample parking in a lot beside the building.
Bouldering is a great introduction to rock climbing. It does not involve any harnesses or ropes, as the climbing is close to the ground. The floor of The Cave is made of shock absorbing material. There are also ample bouldering mats to place under the climber.
The Cave offers several climbing routes that change frequently. You can choose to challenge yourself with a predetermined route, or free climb by determining your own height and holds.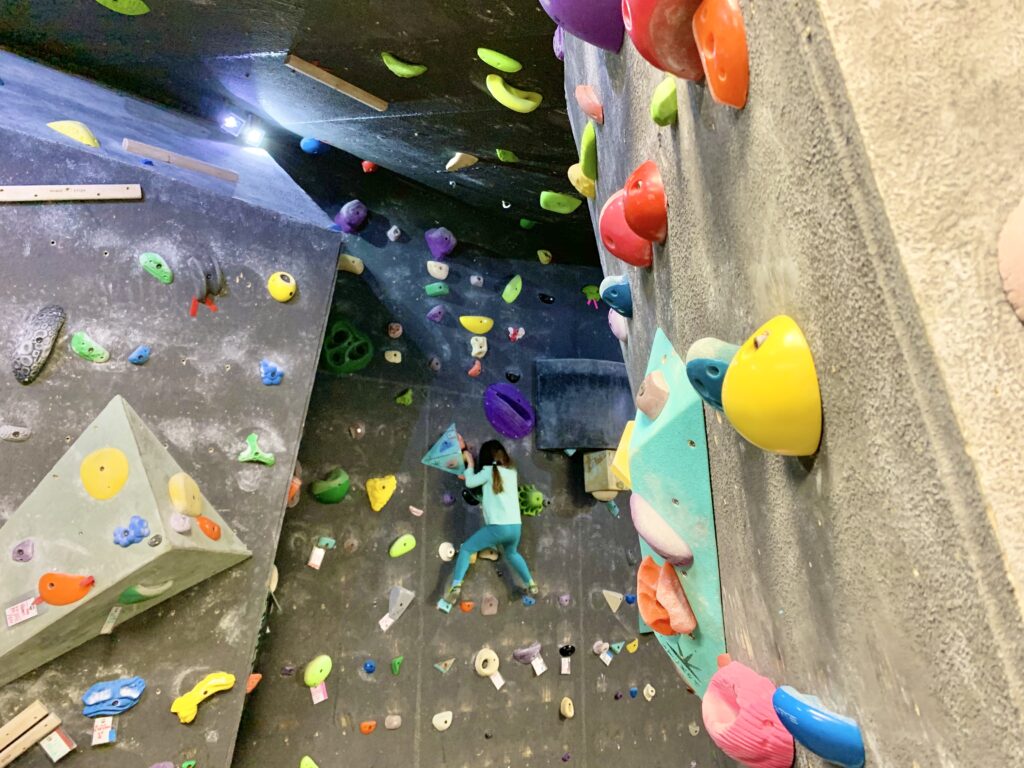 There are several challenging walls at different angles to keep climbing interesting. In some spots, there are even holds on the ceiling. One wall features a "shelf" that you can climb to and sit on.
In addition to the bouldering walls, The Cave features a foam pit for children 10 and under. This pit introduces them to rock climbing with an even softer surface to land on. There also is a set of rings to swing on in the larger area of the gym.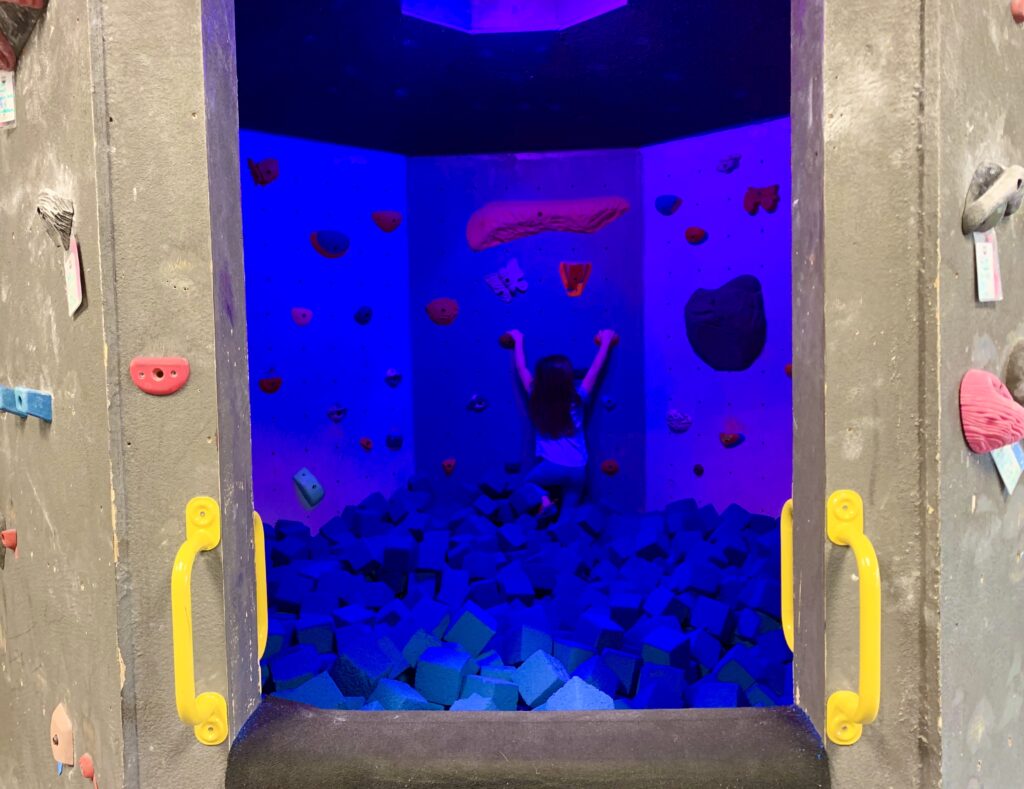 For kids 10 and under, there are certain special weekday times for Kid's Climb. During this time, there is a special price for kids 10 and under. It's the perfect activity on a day off from school or during the heat of the summer.
The Cave also rent climbing shoes and chalk bags. They sell some small snacks and there's a water cooler with cups or to fill your water bottle. The Cave also hosts birthday parties!
For food in the area, check out Neato Burrito across the street or Hanna's retro ice cream parlor about a block away.