I am a contributing member of Hershey's Sweetest Families and my family's season passes are complimentary. All opinions are my own. Enjoy the tour of Chocolatetown!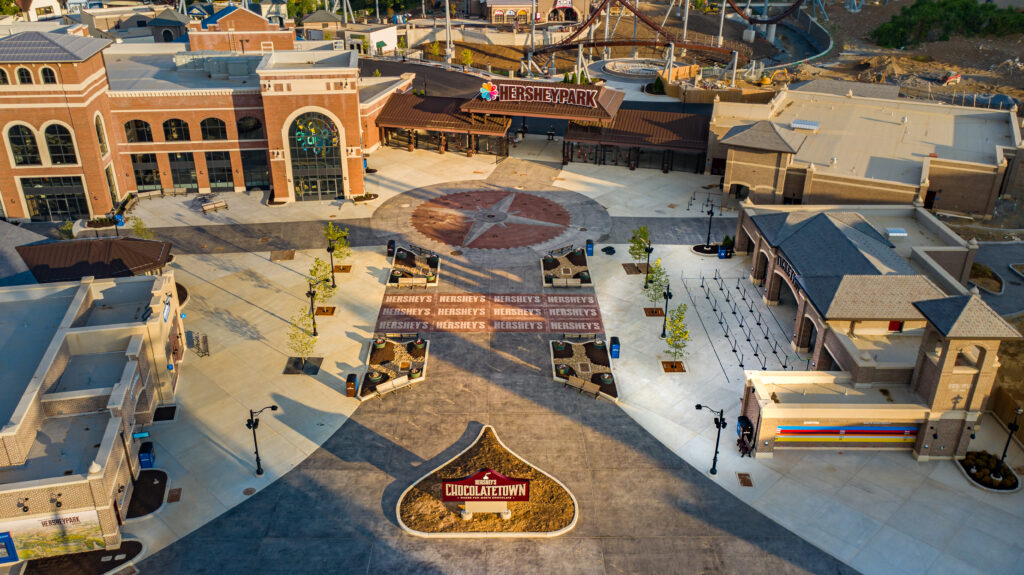 Chocolatetown at Hersheypark debuted this summer with a new entrance gate, retail store, Starbucks and more! However, the main attraction in Chocolatetown is the new roller coaster. Candymonium, is Hershey's longest, fastest, tallest, and sweetest coaster. It makes a big impression upon entering the front gates.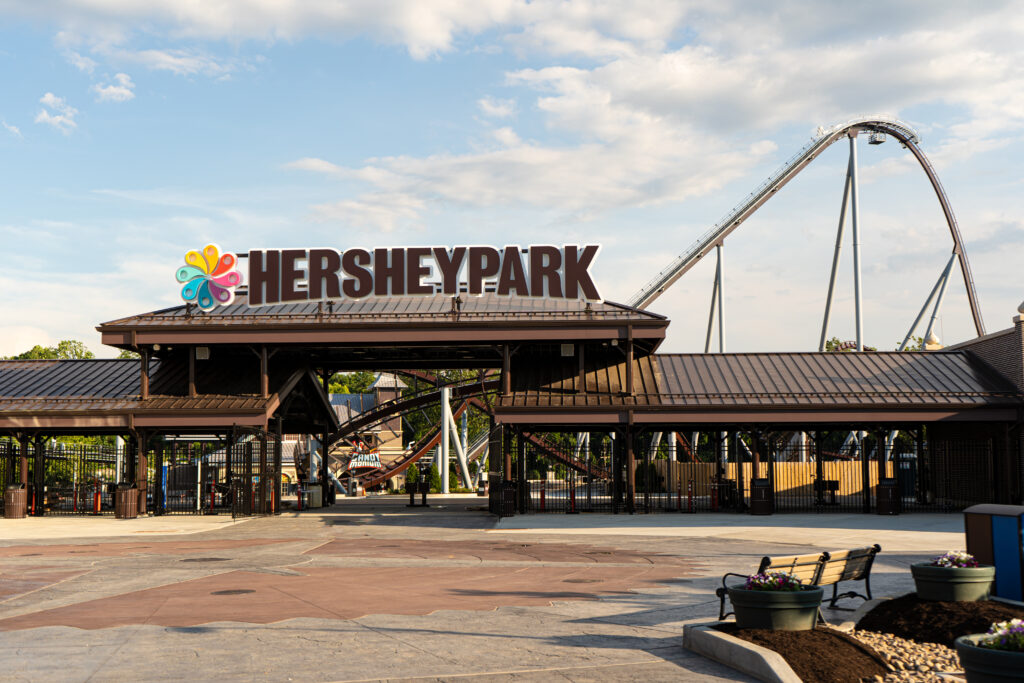 When entering Hersheypark through the front gate, the new location of the carousel is on your left. The carousel moved from its former home in Founder's Circle to this new location right inside the front gates. A new roof was built, and it is now operational in its new home!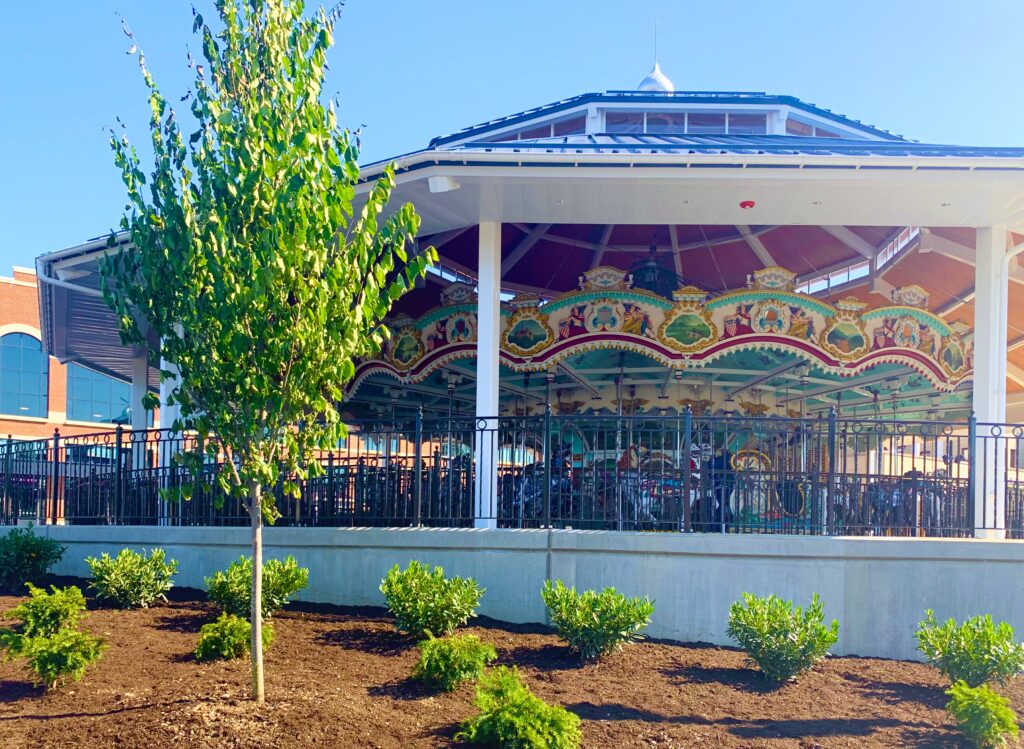 Candymonium Roller Coaster
The new roller coaster is on your right after entering the front gate. A new building serves as its station and queue line area.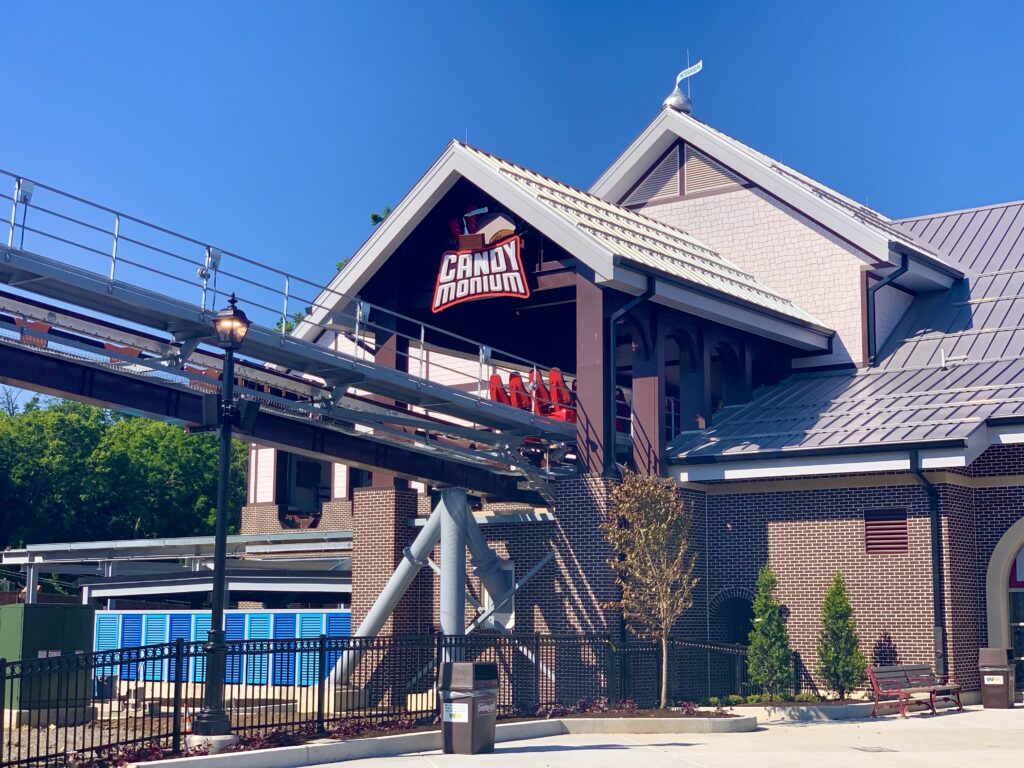 The roller coaster is fast and smooth. It does not go upside down, but there are many air time hills!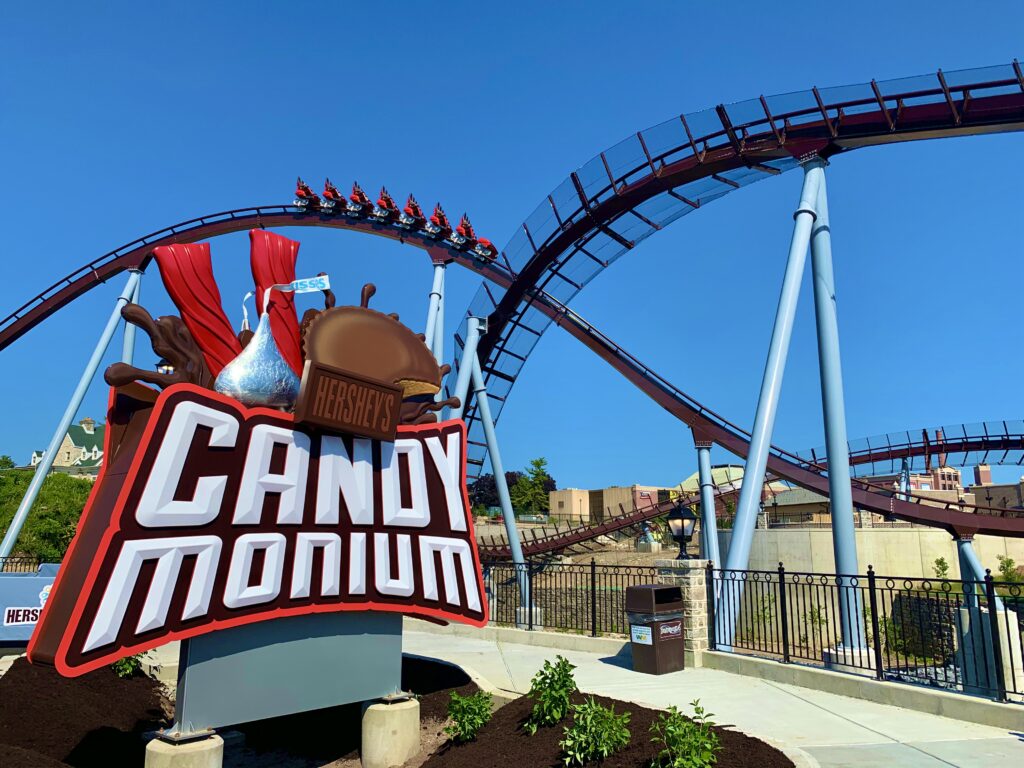 New buildings have been constructed along the walk way that lead to new roller coaster and then the familiar old Founder's Circle area. These buildings include a Starbucks and the new Hyperdeck virtual reality experience.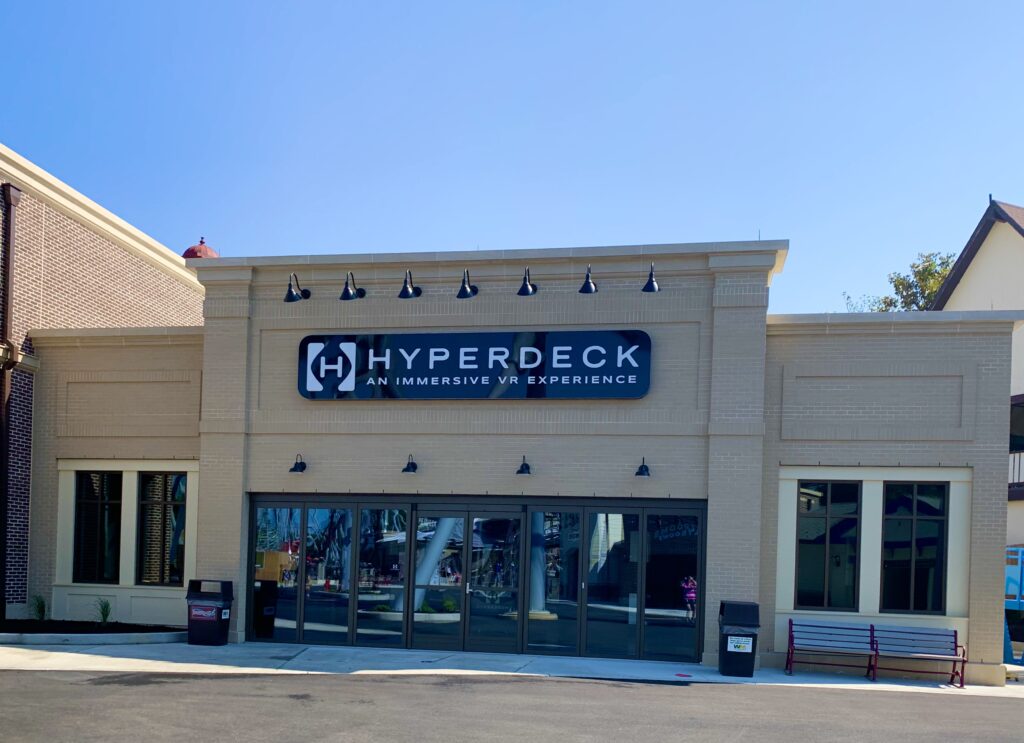 The improved new gate entrance is has much more space for entering the park. Unlike the previous gate, to exit the park, it is not through the gate area. To exit, there is a gift shop (air conditioned!) where you exit through the set of doors into the gift shop. When you leave the shop via the set of doors on the other side, then you are exiting the park.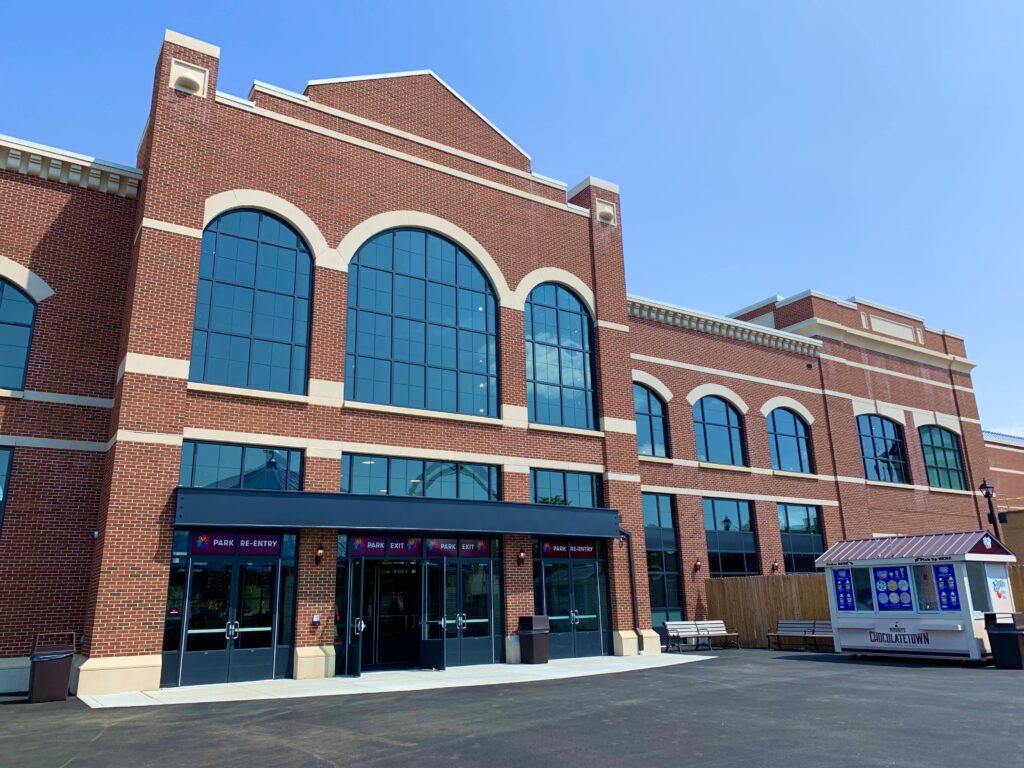 The gift shop is open with many new types of merchandise. However, the shop also attaches to the new ice cream parlor, which is not open yet. Hersheypark announced that their new sit down restaurant and ice cream parlor will now debut in 2021.
Want more information about visiting Hersheypark? Check out this post full of tips for visiting.