Havana Glen Park is a small campground and park in the town of Montour Falls, New York. The park is located close to Watkins Glen, which is known for its beautiful and plentiful waterfalls. Havana Glen, while nearby, is no exception. There are several rapids of waterfalls that can be seen from the main park, as well as a beautiful, somewhat hidden waterfall at the end of a short walking trail.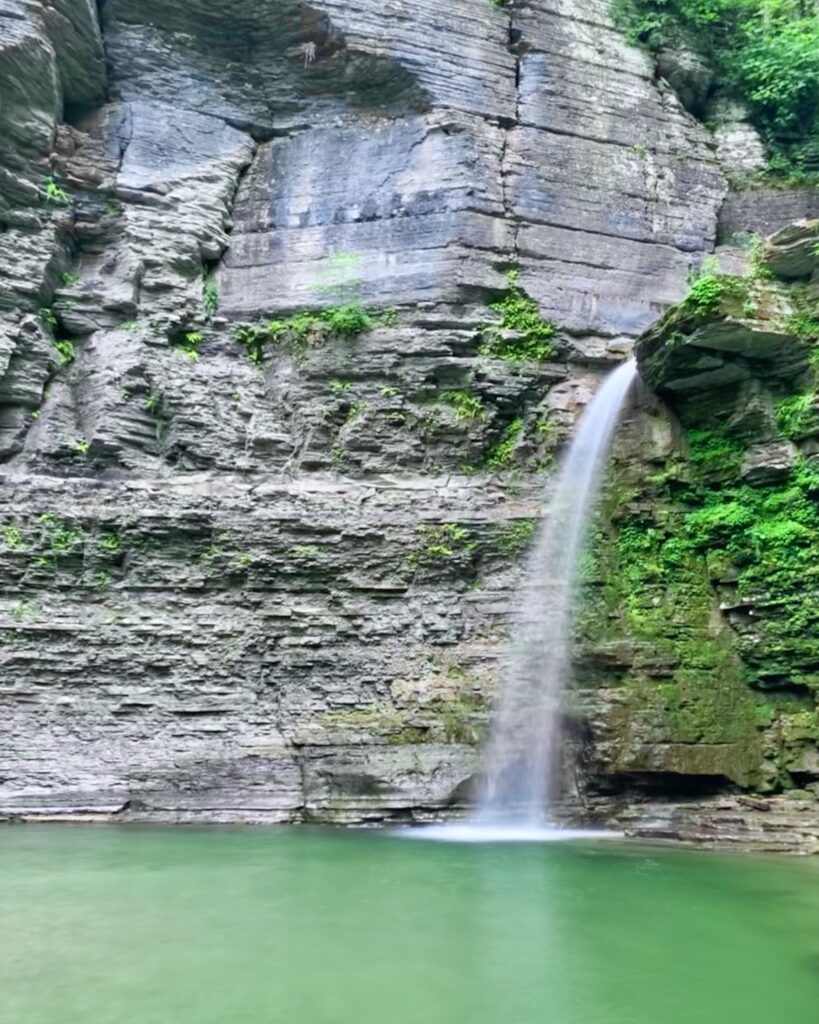 Havana Glen Park Entrance Fee
The park costs $2 to enter (price as of July 2020). Be sure to have cash on hand to pay the entrance fee.
Havana Glen Park is a great place for a picnic. We chose Havana Glen as a place to enjoy a picnic lunch after hiking the Watkins Glen gorge trail. While Watkins Glen is a major tourist attraction, Havana Glen is lesser known. It served as a quieter space to enjoy lunch and the playground.
There are a couple of covered pavilions, and some single picnic tables spread throughout the park. We chose a picnic table by the creek, which features a couple of small waterfalls.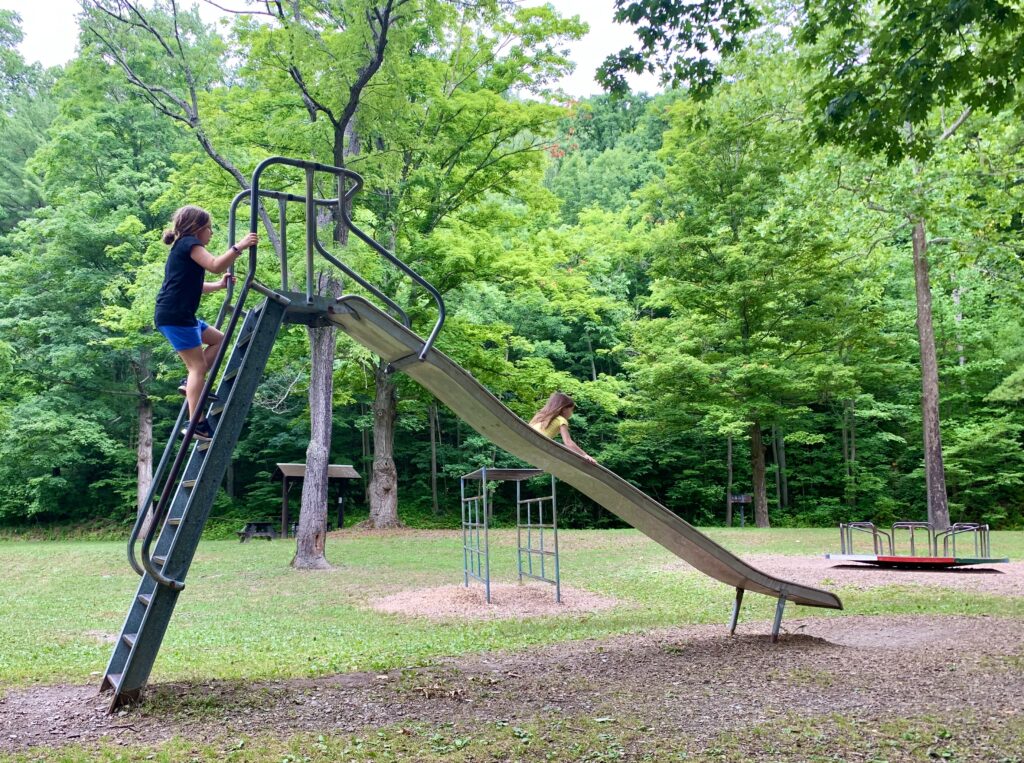 There's also a children's playground with seesaws, swings, a truck, slides, a climbing wall, and more. Normally, restrooms are available for day visitors to the park, but they were closed during our visit in 2020.
Eagle Cliff Falls
After lunch, we started the hike to the hidden waterfall. This waterfall is called Eagle Cliff Falls. The path is toward the back of the park, near the parking lot. There was a small sign at the beginning of the path with rules for the park.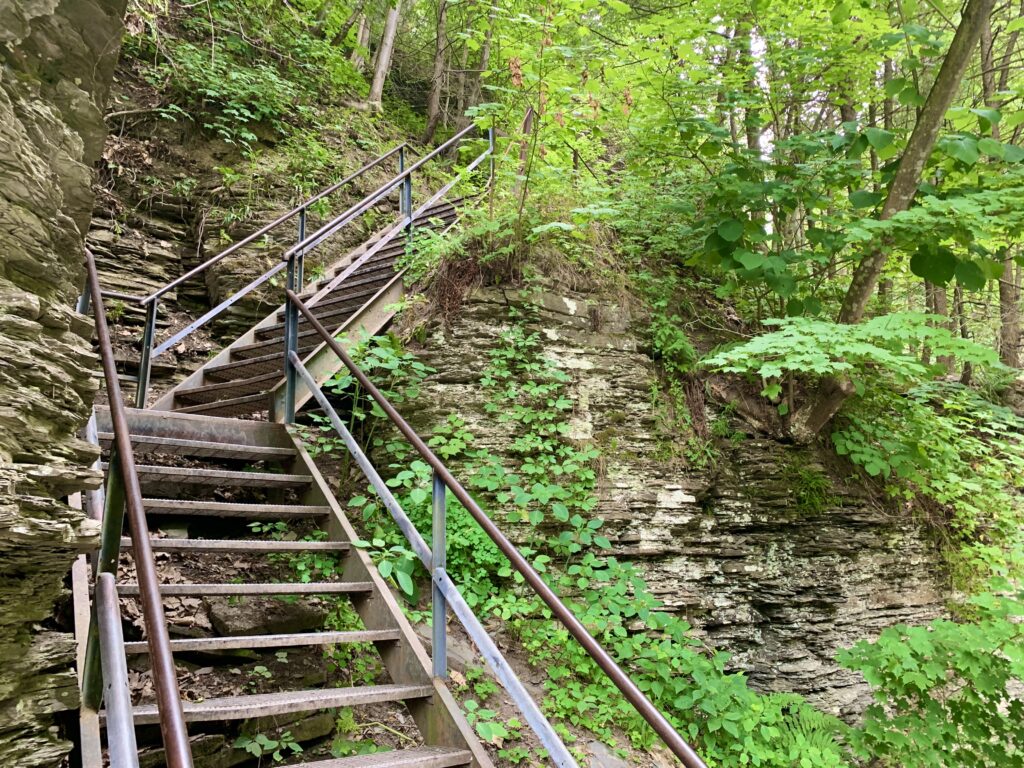 It's a short walk to the hidden waterfall, but there is a steep set of metal stairs and a narrow area with a cliff into the water. It's a fairly easy walk, but be sure to watch your step.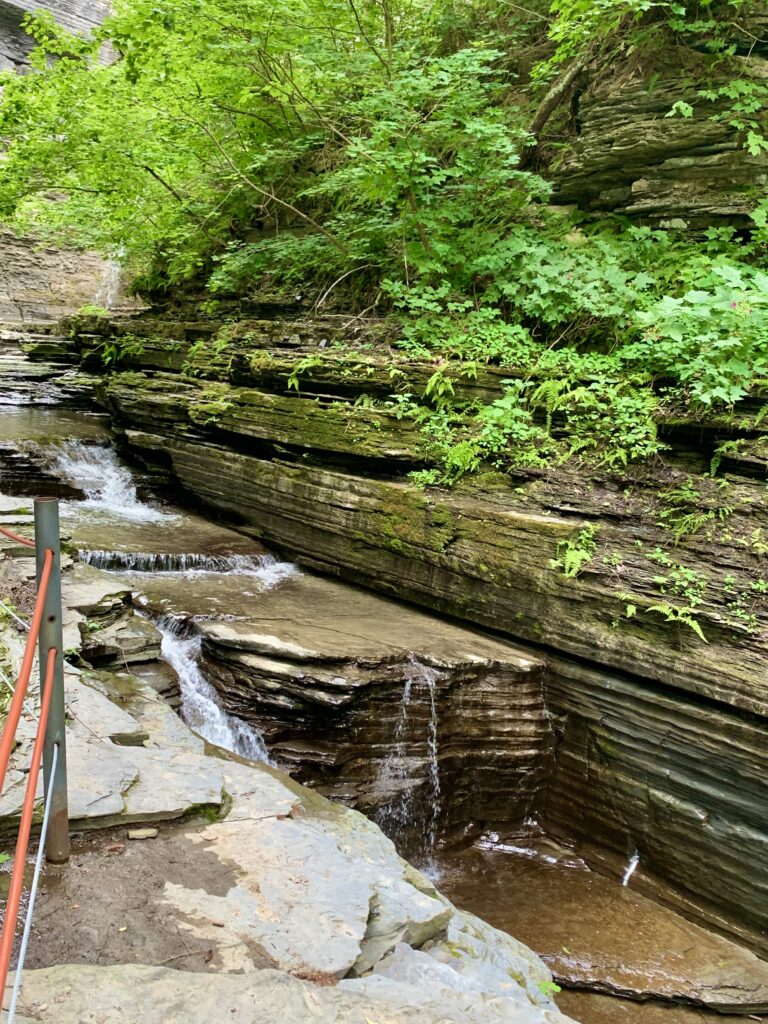 At the end of the trail is Eagle Cliff Falls. Swimming is not allowed in the falls, but there is plenty of space to sit and enjoy the scenery.
More Waterfalls and Parks
Looking for more travel ideas with waterfalls and hiking trails? In the mid-Atlantic region, here are some awesome State Parks to visit: Swatara State Park, Ohiopyle State Park, Ricketts Glen State Park, Trough Creek State Park, Gifford Pinchot State Park and Rocks State Park