Waterfalls near Ithaca, New York are plentiful. The Finger Lakes area of upstate New York is filled with beautiful gorges and dramatic falls. Here are five of my favorite waterfalls near Ithaca, New York. As with any waterfalls, be sure to visit after a soaking rain. Don't plan a trip during drought conditions.
Amazing Waterfalls Near Ithaca, NY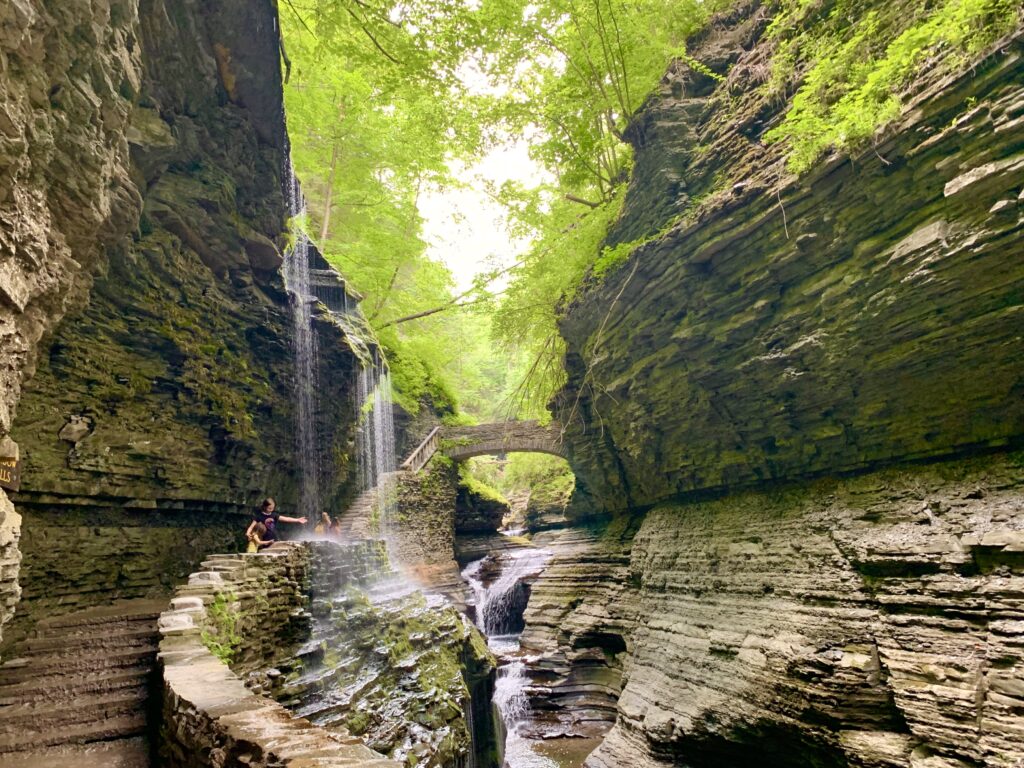 Rainbow Falls
Rainbow Falls is located a short drive from Ithaca, and it is a main attraction in the popular Watkins Glen State Park. From the gorge trail, you can view the waterfall. Also, as the trail actually goes behind this beautiful waterfall.
This is a great waterfall to visit if you'd like to reach out and touch it. Note that Watkins Glen State Park can get very busy during the summer and fall seasons. Arriving at opening is your best bet to get a good parking spot and a less crowded gorge trail hike. Check out their website for more information.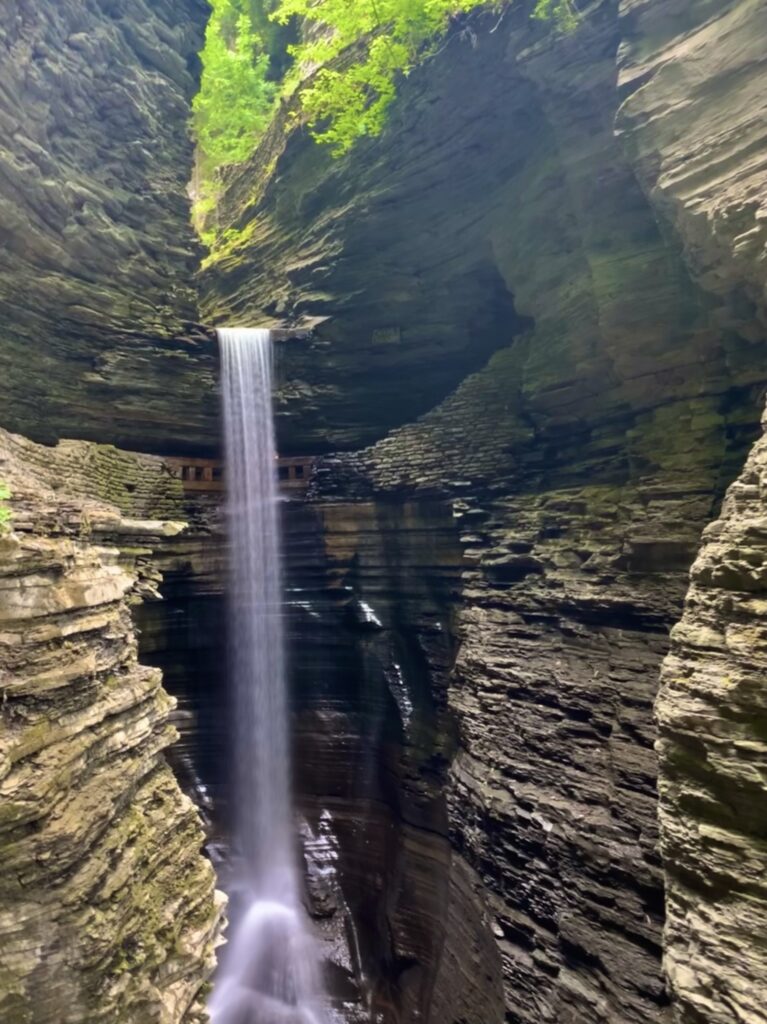 Cascadilla Gorge Trail
Cascadilla Gorge Trail is a three quarter of a mile walking trail that begins (or ends) within the city of Ithaca and follows along the Cornell University campus. The other end of the path exits in Cornell University. There are eight substantial waterfalls on this short walk, and it is amazingly gorgeous at every turn.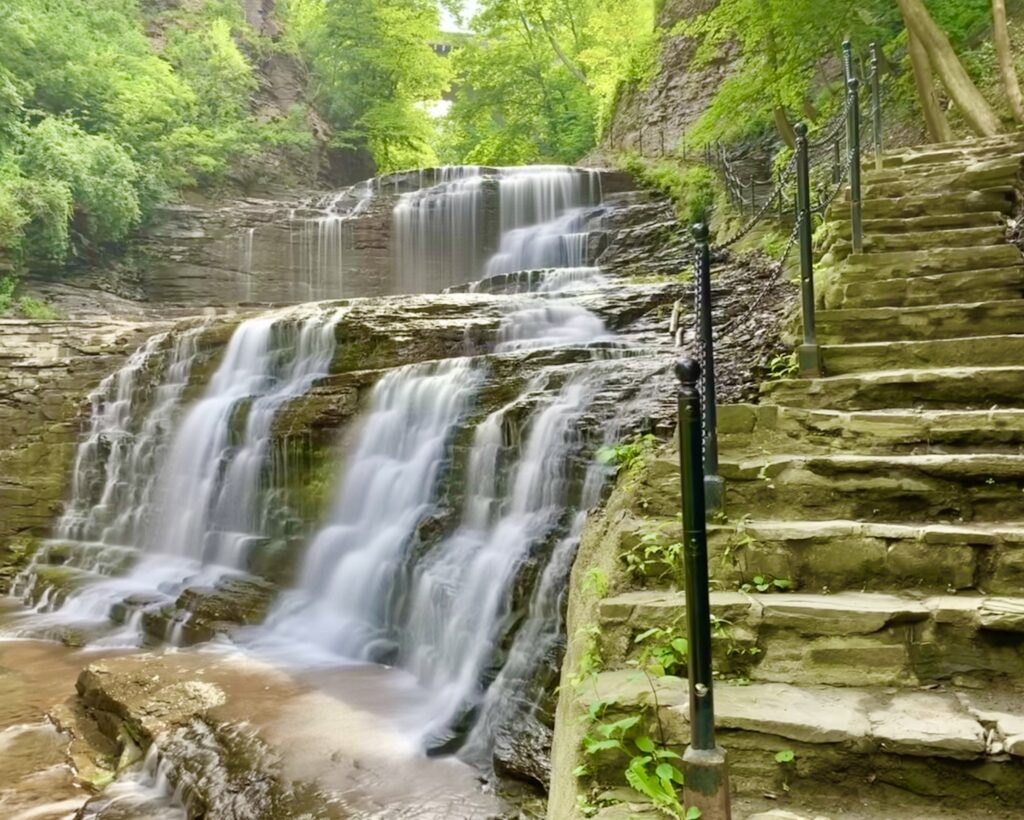 Ithaca Falls
Ithaca Falls is located down a short path in the city of Ithaca. It's known as Ithaca's secret falls, as it's not obvious from the road that the beautiful falls are right around the corner. The falls is a 150 foot drop, and easily viewable from the footpath that runs along the creek.
Eagle Cliff Falls
Eagle Cliff Falls is hidden within Havana Glen Park. This park is about a half an hour from Ithaca in the town of in Montour Falls, NY. The park has pavilions and a playground.
It's not obvious that a beautiful waterfall is hidden down a short trail. Go to the back of the park and enter the trail at the small sign. It's a short walk along the creek to get to this amazing spot.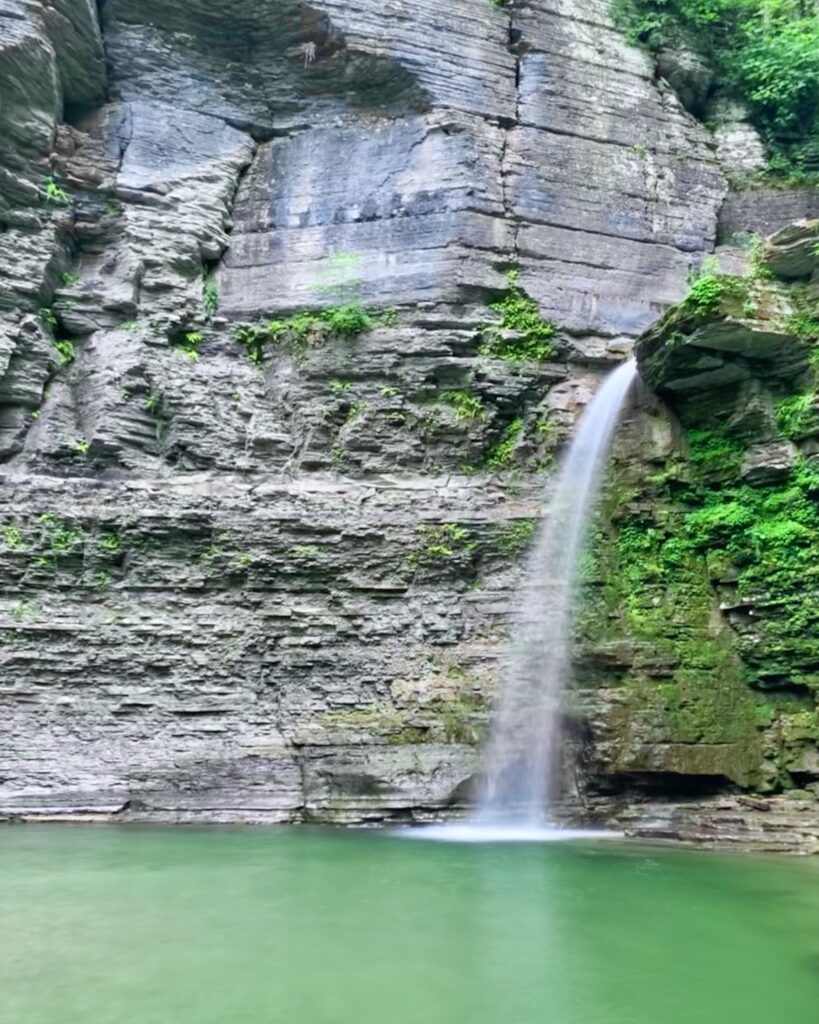 Lower Falls at Robert Treman State Park
Lucifer Falls is a well-known waterfall at Robert Treman State Park. However, this waterfall also makes a big statement beside the park's swimming area. On the park map, "Lower Falls" is the label for the waterfall that flows from Enfield Creek. If you're interested in swimming when you visit in the summer, check the park's website to ensure that swimming is open.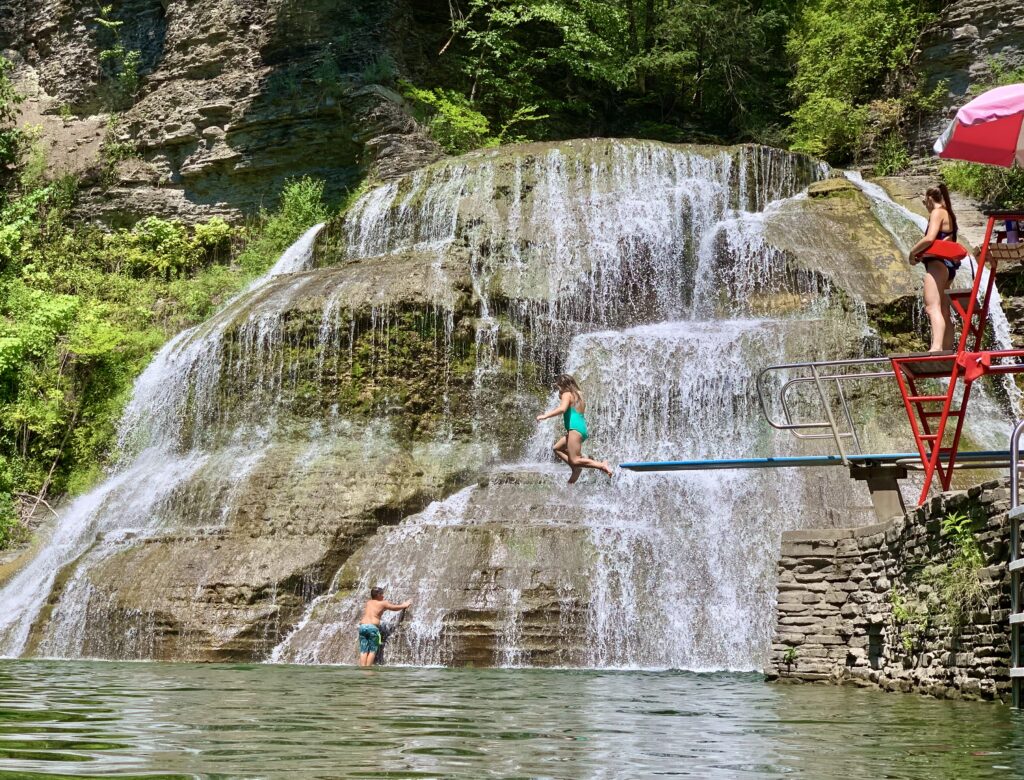 Waterfalls in Ithaca, NY
Enjoy your trip to Ithaca, NY to check out these amazing places to visit. Ensure that water levels are high enough that the falls are flowing, and that each of the parks you plan to visit are open and the trails you want to hike are open. Have fun viewing the best waterfalls in Ithaca, NY!