Columbia is a suburb of Baltimore, Maryland, located southwest of the city. There's a giant mall, called The Mall at Columbia, that is located adjacent to the lakefront park. There's a large parking lot at the lakefront area, which appears to be shared with a Whole Foods store.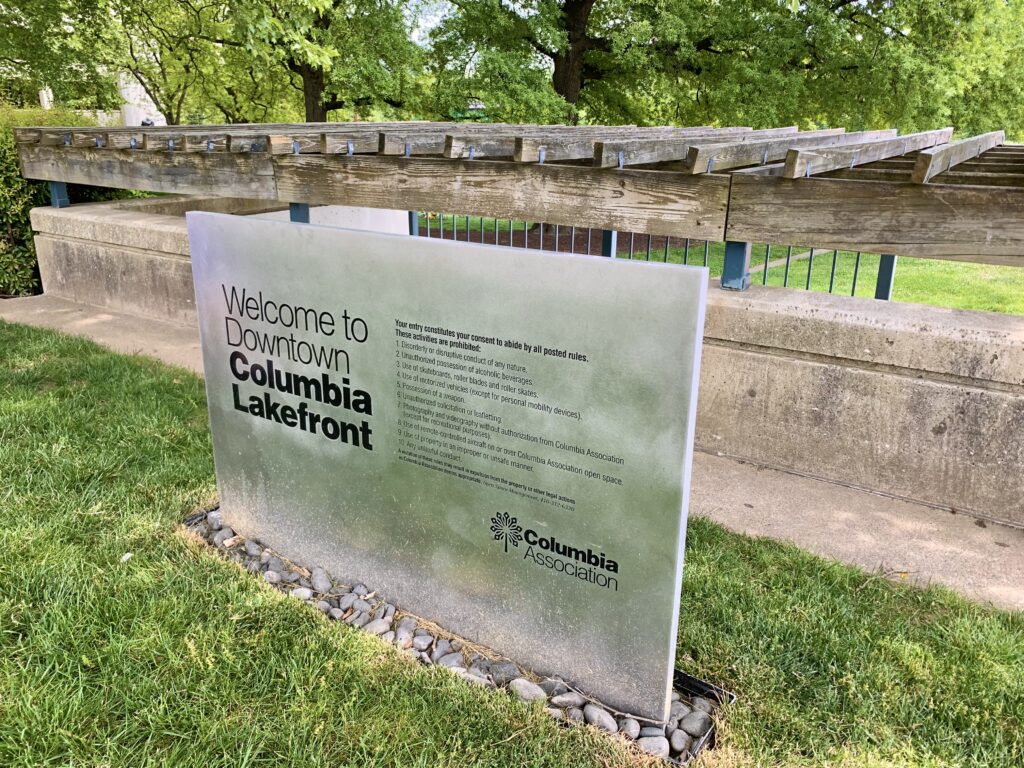 Lake Kittamaqundi is a 27 acre, man-made lake. The lake reaches a maximum depth of seven feet, and also features a wooden dock. The lakefront holds summer festivals, including free outdoor movies and concerts. Check out their schedule here.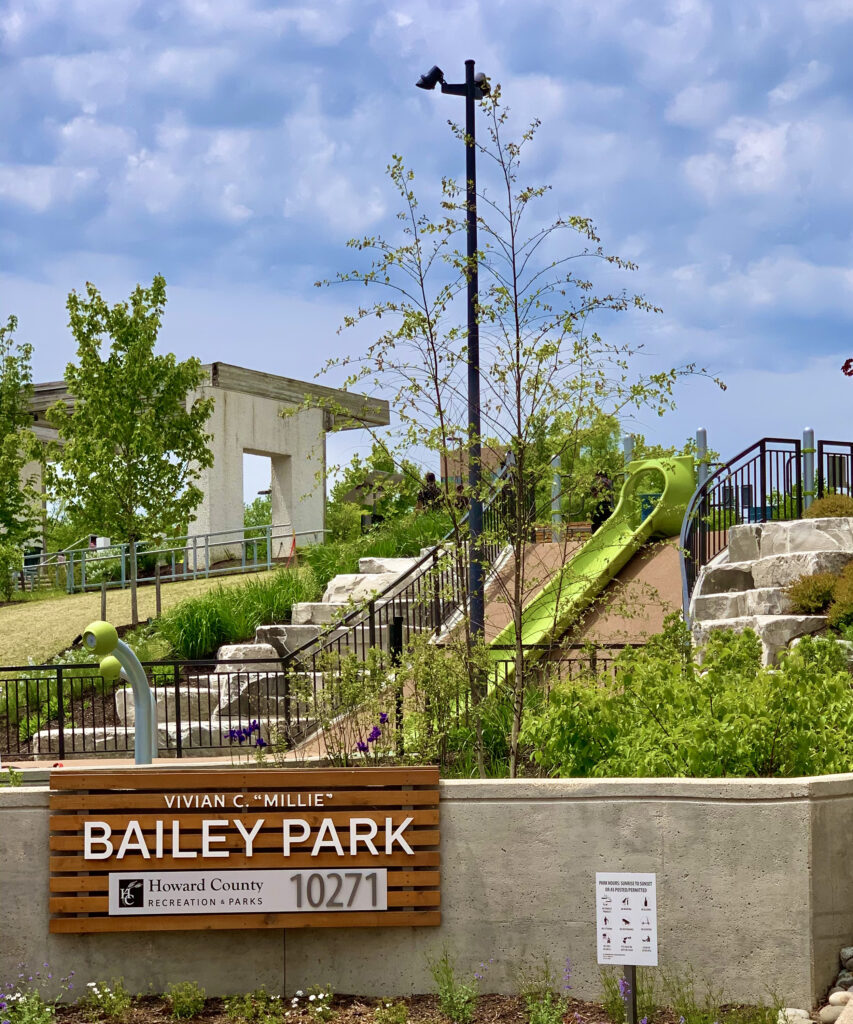 One of the main focuses of the lakefront is Bailey Park. This park includes a long slide that assists kids with entering the park from the upper hill area. There's a set of steps for adults who don't want to attempt the slide. Then, there's a large dome climber for more fun play possibilities.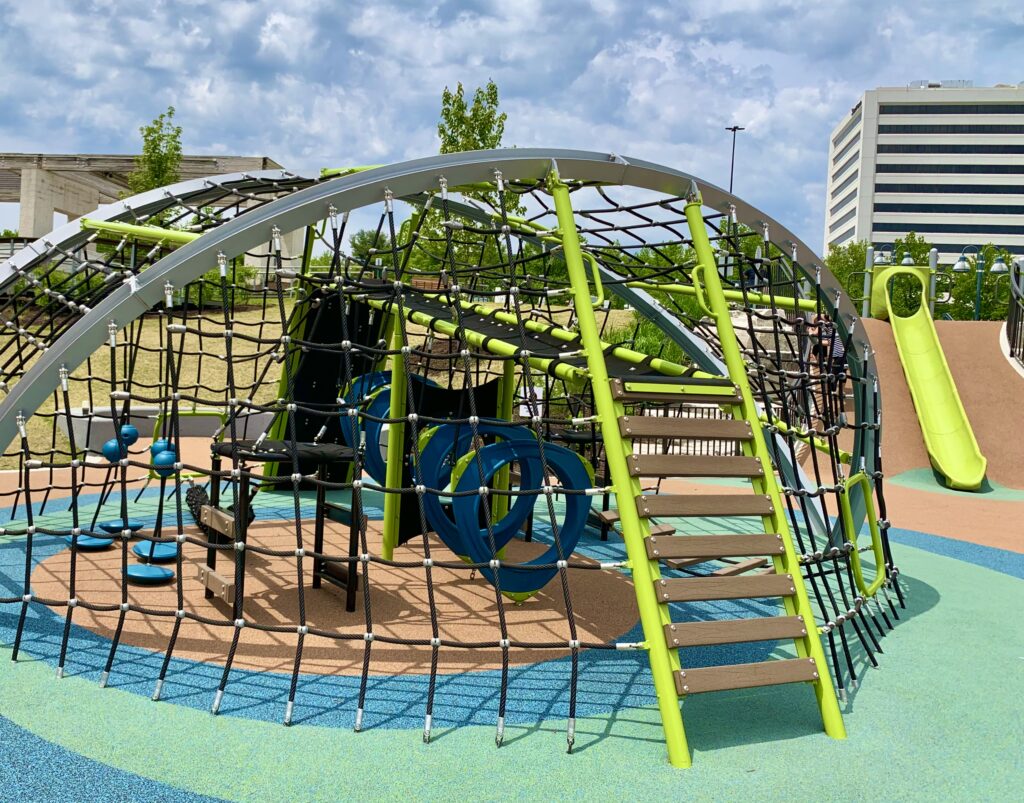 In addition to the Bailey Park playground, there's also an enormous fountain in the park. The fountain falls into a pool that you can actually walk around and walk under the fountain! If your kids walk under the fountain, prepare for them to get a bit wet from the spray. They can reach out and touch the water, but it may end up in some soaked clothes!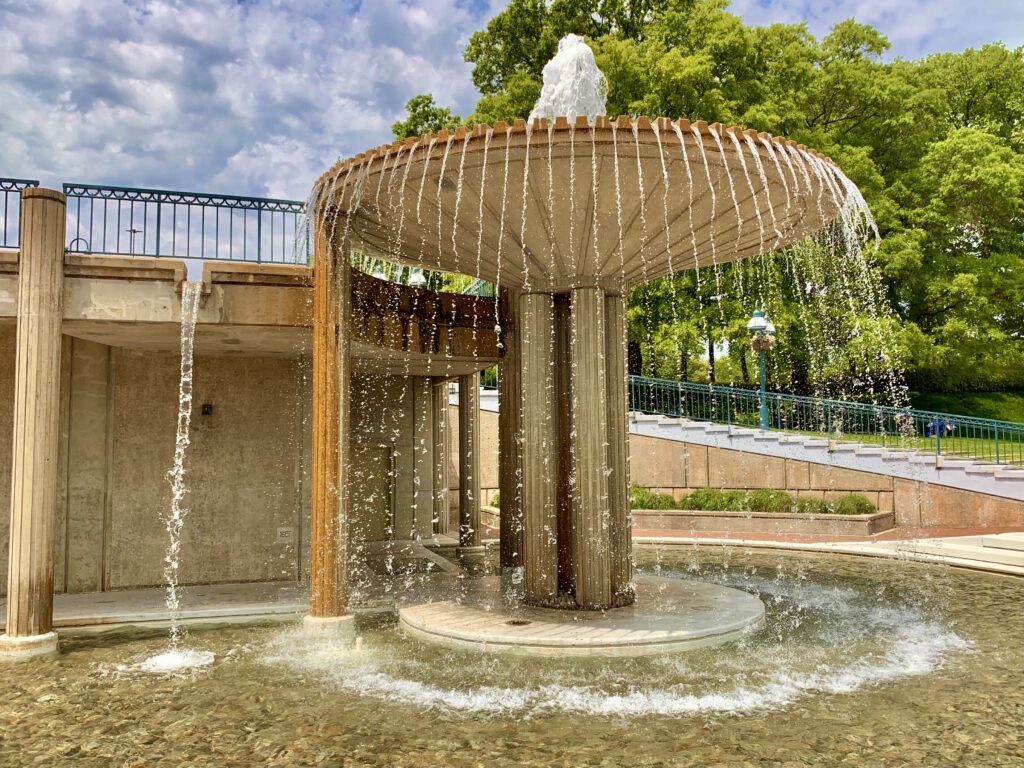 Columbia Lakefront has a trail around the lake. It's also connected to other parks in the area. There's a sign at the trail entrance behind the Whole Foods building. The sign indicates the distance and directions for how to get to the nearby parks. The path is paved and can be taken around the lake in a 1.4 mile loop.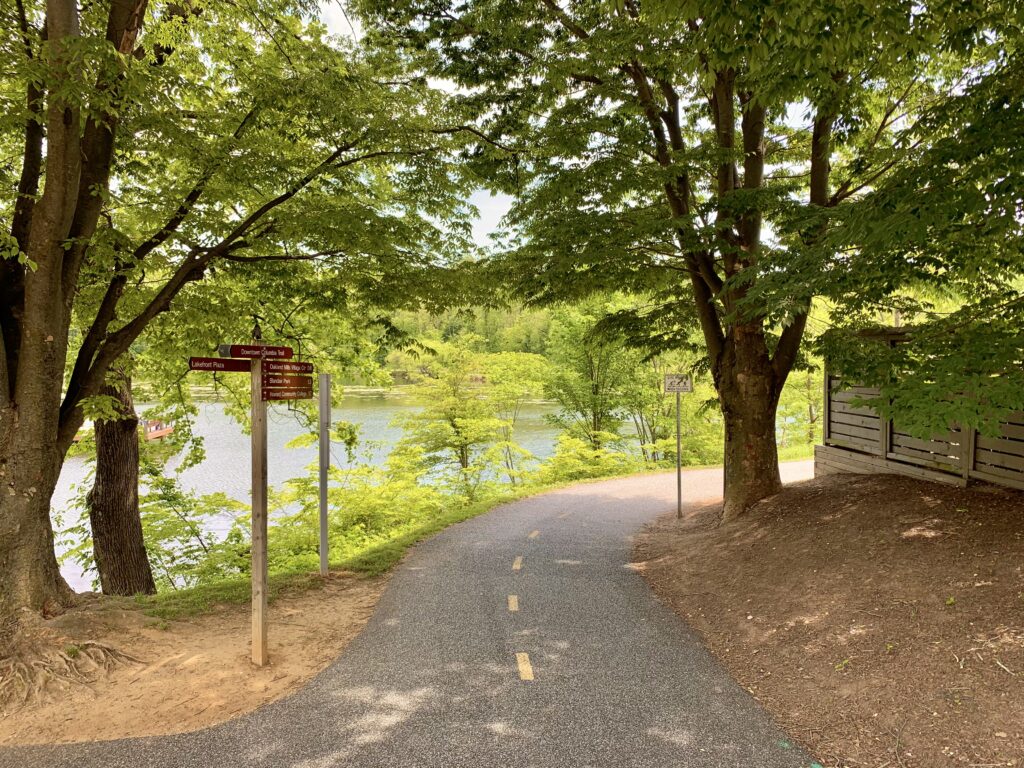 We enjoyed the lakefront, and then headed into The Mall at Columbia have lunch in the foot court. However, there is seating around the lakefront and restaurants right by the lake.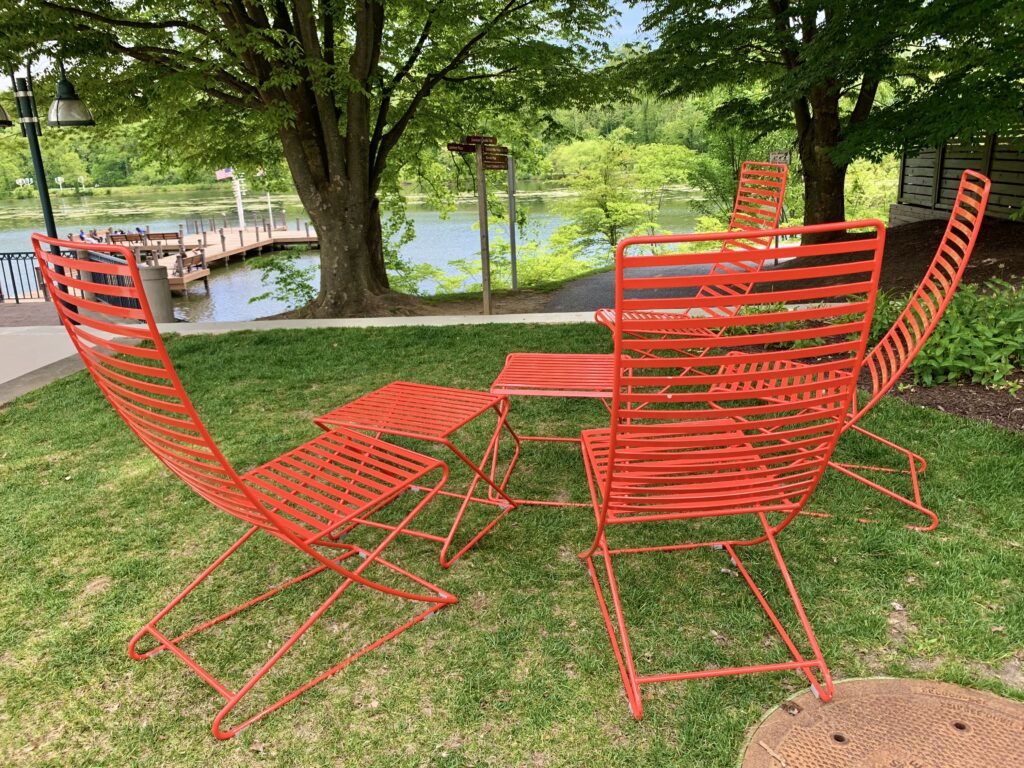 Looking for other awesome playground in Maryland?
Check out: