Angel Park is located at 9675 Honeygo Boulevard in Perry Hall, Maryland. The playground is located beside the Perry Hall branch of the Baltimore County Public Library. Therefore, the parking lot is quite large. You can visit the library and play at the playground in one visit!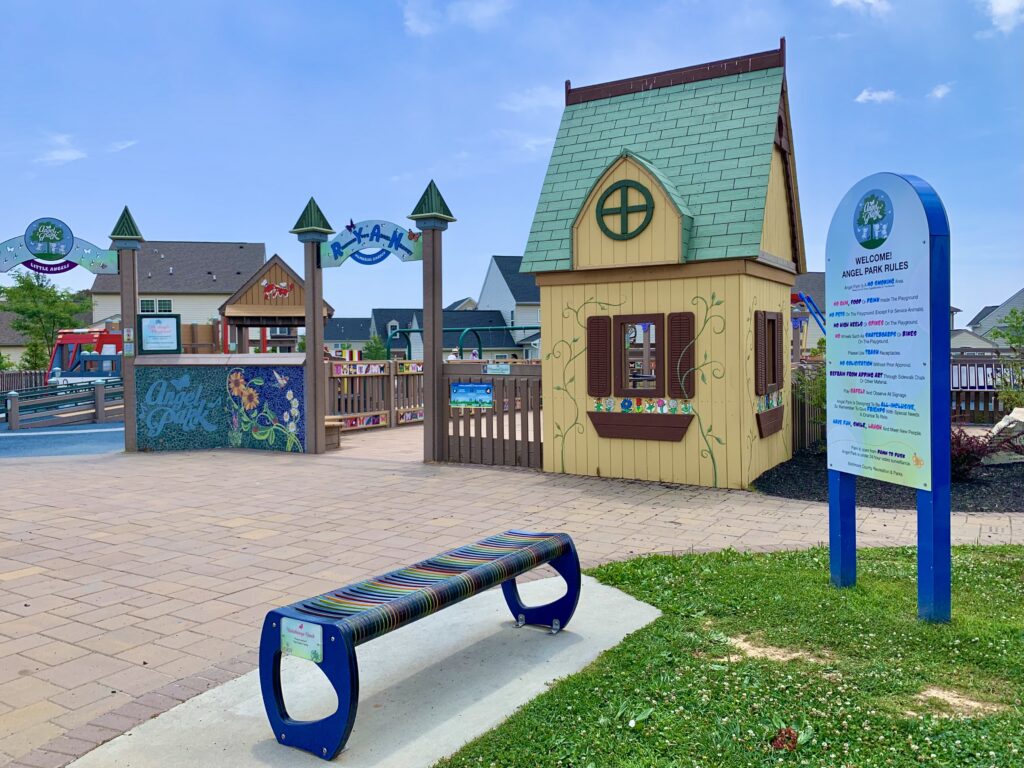 Angel Park RYAN Memorial Garden
Angel Park is an all-inclusive playground that was designed using the input of 4,500 children. It opened in 2016. It was inspired by a little boy who lost his battle with leukemia as a baby. Read more about his story here. There's a special section of the park to Remember Your Angel Nearby (RYAN). This area is meant to be a place of calm reflection.
Another area of the playground is for smaller children and includes many great themes. There's a fire truck, boat, and nods to other Maryland favorites like crabs and the Terps turtle.
The main playground includes the ever-popular zipline. The 30-foot zipline has two lines, one with a full chair and one with a round seat.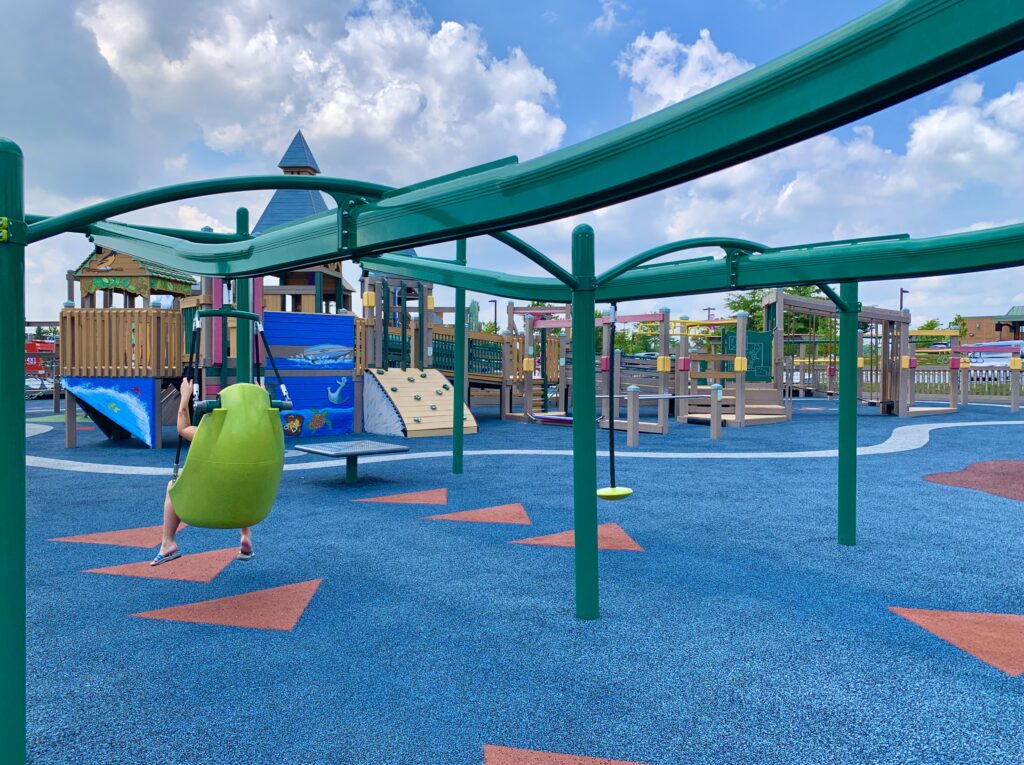 There's also several slides at the entrance to the main, larger playground. Some of the slides are bumpy, while others are twisty.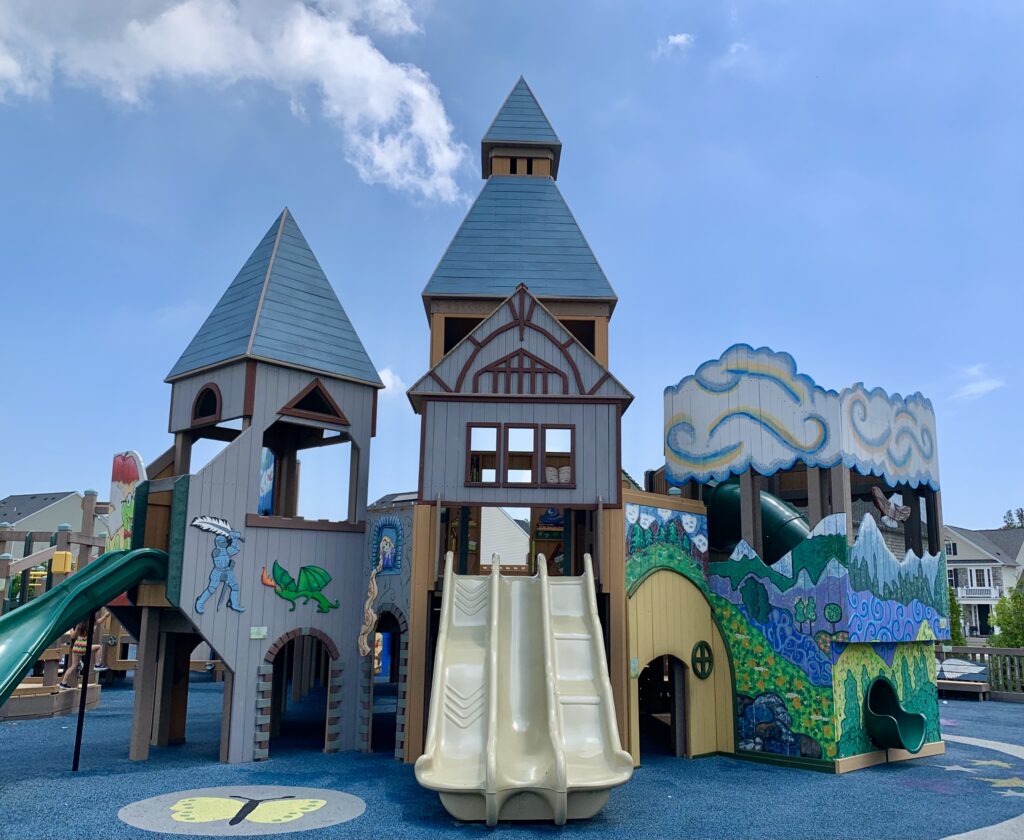 The larger playground includes fairy tale themes. In addition to the slides, there are many tunnels underneath the play structure for kids to explore. There are tube slides and regular slides, as well as climbing walls.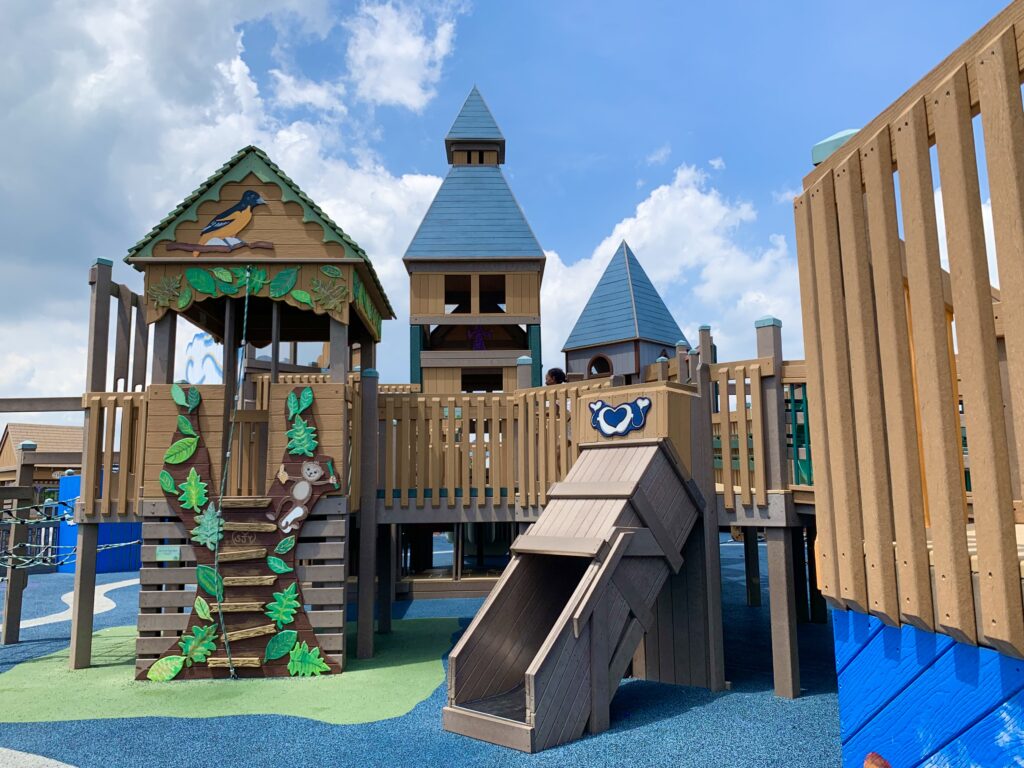 It's fun to notice all of the small details added to the theme of this playground. The climber makes it look like you're climbing a tree. There's a bird at the top of a tree, and the bird is, of course, an oriole.
Another fun part of the theme is the boat area in the main play area. There's crabs, fish, and sunken treasure!
Angel Park Pavilion
The park features one large, round pavilion with picnic tables inside and around the perimeter. Behind the main pavilion is one additional shade-providing structure.
Looking for more amazing playgrounds in Maryland?
Check out these other amazing playgrounds in Maryland at the links below:
Walker Mill Regional Playground