Canal Basin Park is located at 101 Canal Street in Hollidaysburg, Pennsylvania. Hollidaysburg is about 7 miles south of Altoona.
While your GPS may take you to the park entrance along Canal Street, there's a large parking lot for the park located along Bedford Street. The Bedford Street parking lot has an entrance to the park starting at the bridge.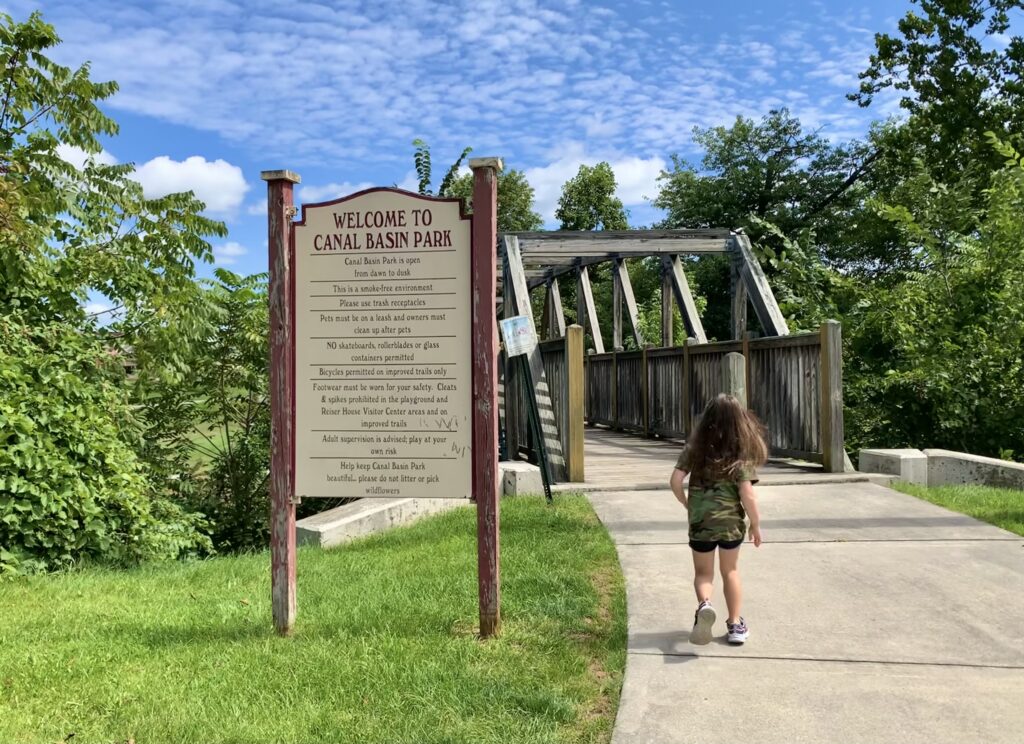 The park is themed around the history of the Pennsylvania canal. There's a replica of the lock mechanism, and there's other displays around the park to learn about the history of the Pennsylvania Canal and Hollidaysburg.
The park also features the Reiser House. When the house is open, it contains information about the Allegheny Portage Railroad and the Main Line Canal.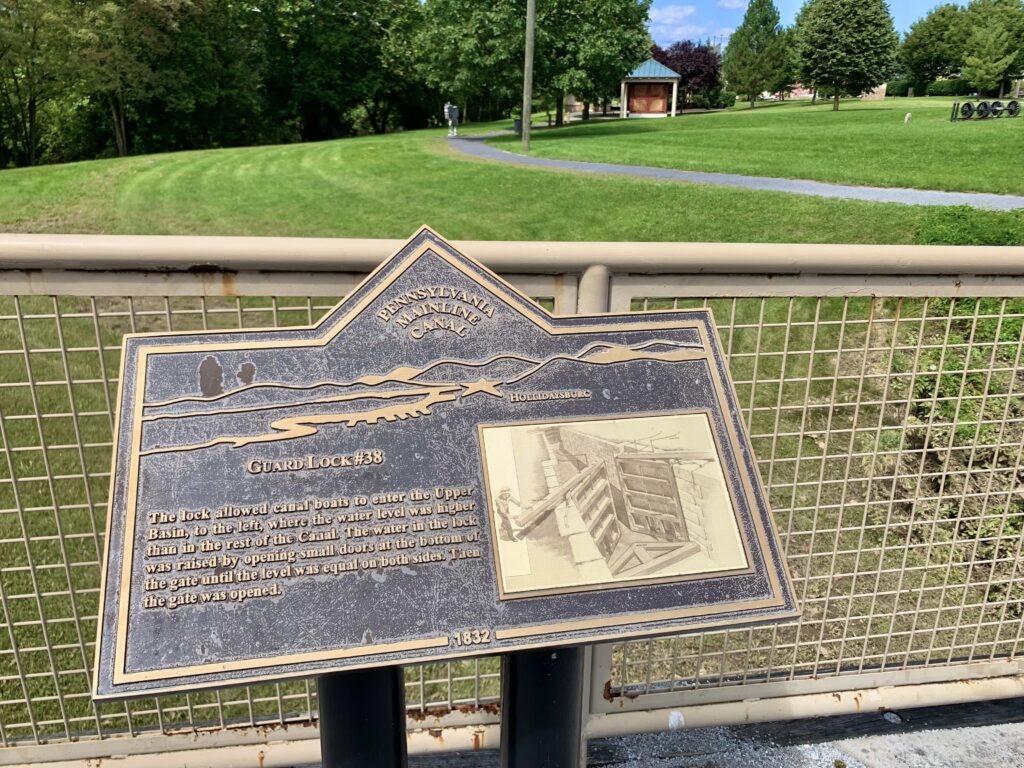 Canal Basin Park Playground
The main area of the playground is fashioned like a canal boat. Because of this, the playground is very unique. The canal boat features two very long slides. One of the slides is a tube slide and the other is open. To get to the slides, there are various ways to climb to the top.
There are many play elements throughout the canal boat, including some tunnels which lead to the other side. There's also ladders to climb throughout the structure to get to the top of the long slides.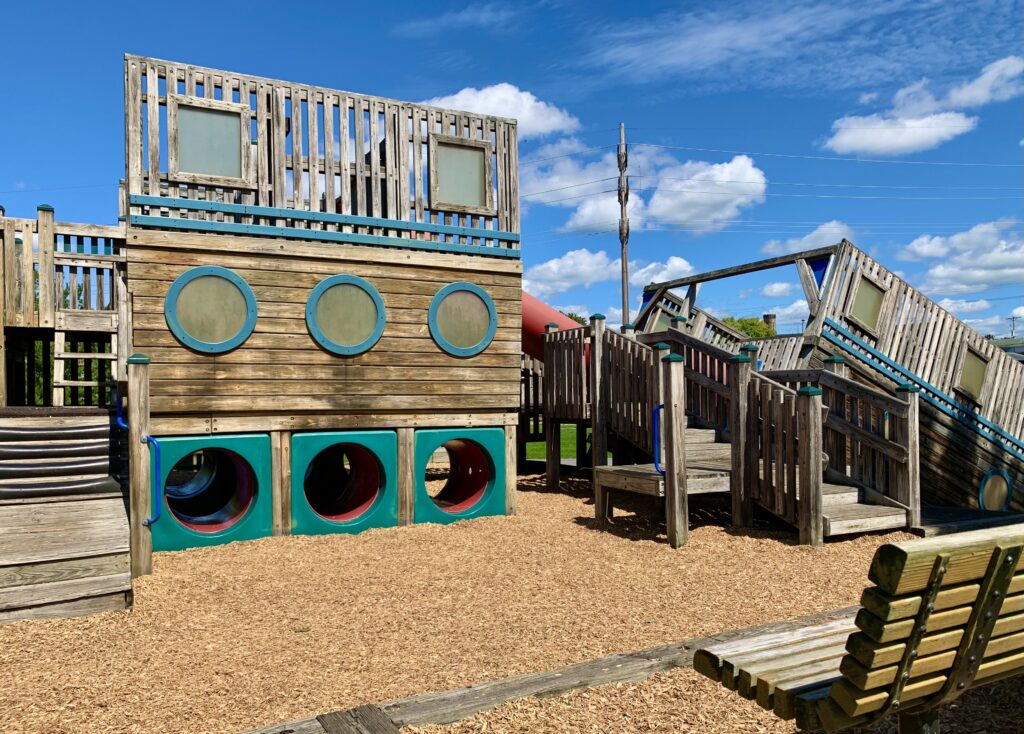 Canal Basin Park Restrooms
There is a restroom building about 100 yards from the playground. However, it was not open on the day that we visited during the summer.
Canal Basin Walking Trail
The park also features a walking / biking trail along the creek. The trail is paved, and followed a mostly flat path along the creek.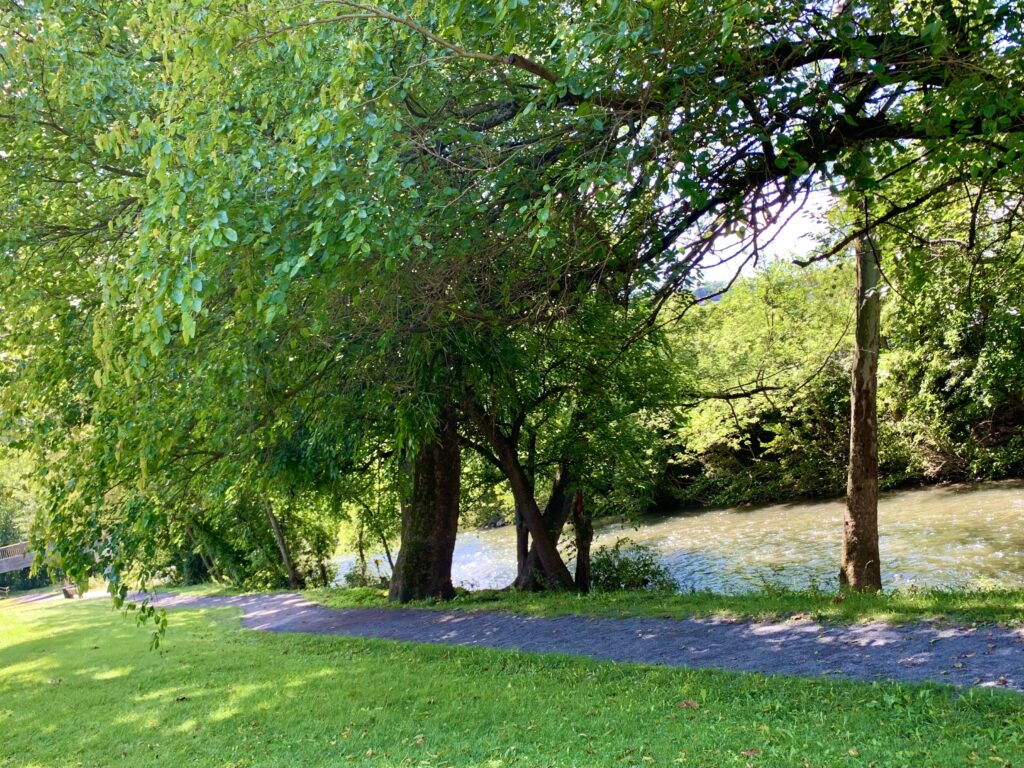 More Amazing Playgrounds