10th Street Park is a new park in the historic area of Bowie, Maryland. The park is small at half an acre, but it packs a lot of fun into a little space. Bowie Heritage Trail runs along the back side of the park.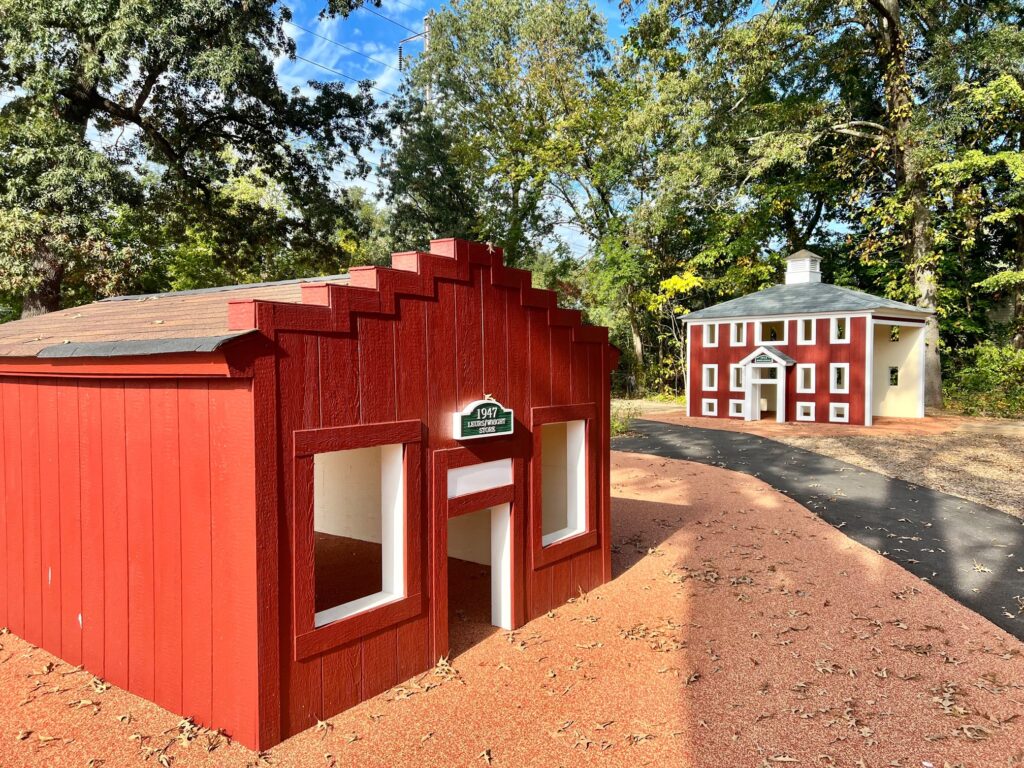 The park is located at the dead end of 10th Street in Bowie. The address of the park is 13104 10th Street, Bowie, MD. There are a few parking spaces located along the road and a large cul-de-sac.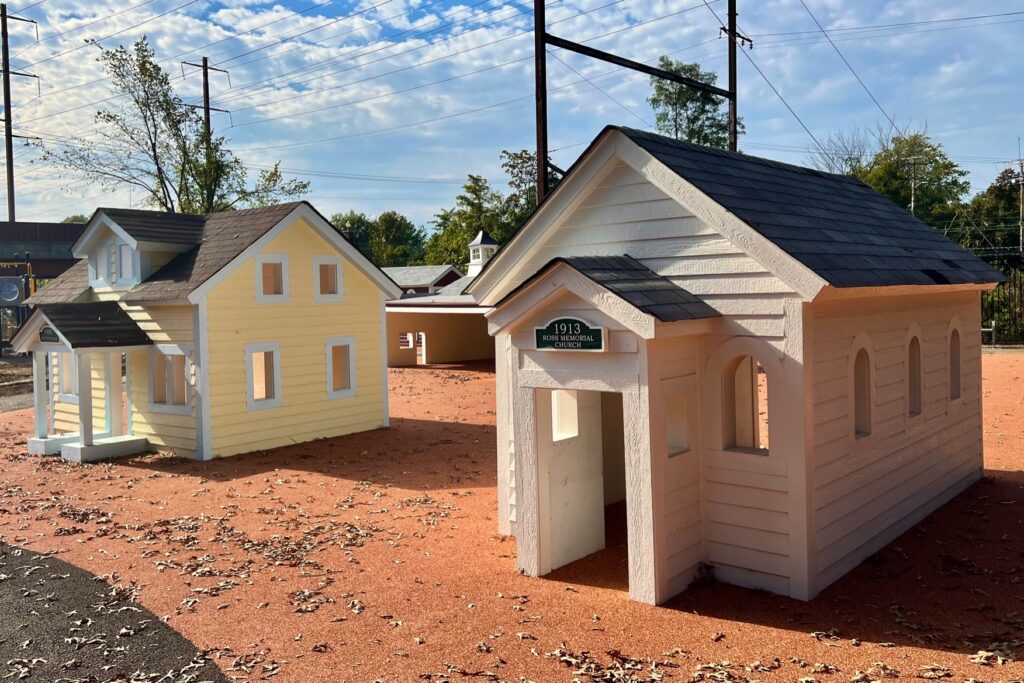 This park's unique feature is the historical buildings that were built as play houses for kids at 1/12 scale. The buildings have large gaps in them to make them accessible.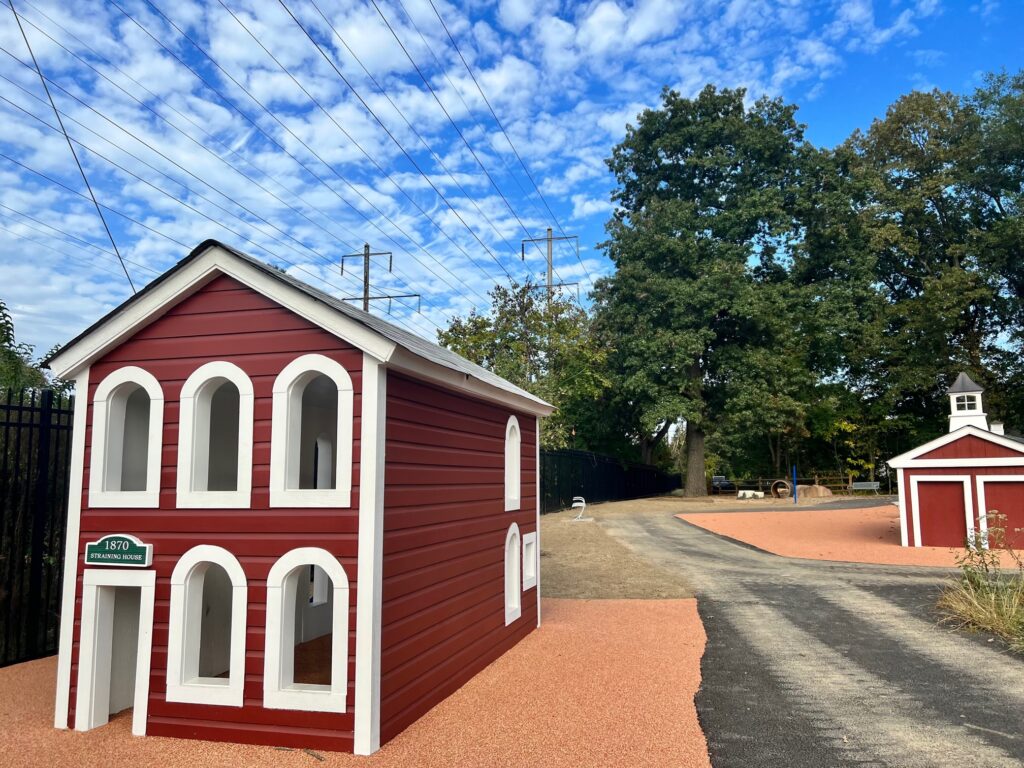 The park has a four seater see saw. There is a section of natural-themed log climbers. Another favorite feature of this park is the big net climber at the entrance. The net climber is pretty high, so be sure to use caution with younger children.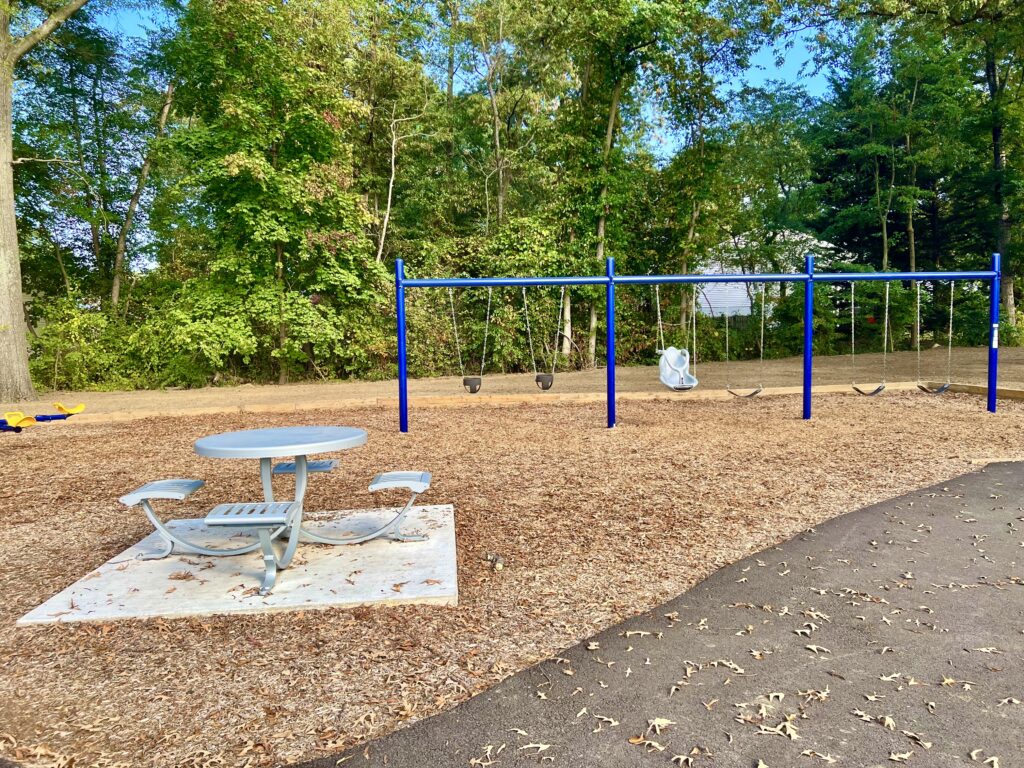 In the back corner of the park is a large playset. The playset includes a slide and many types of ladders to climb to the top. A set of swings round out the park's offerings.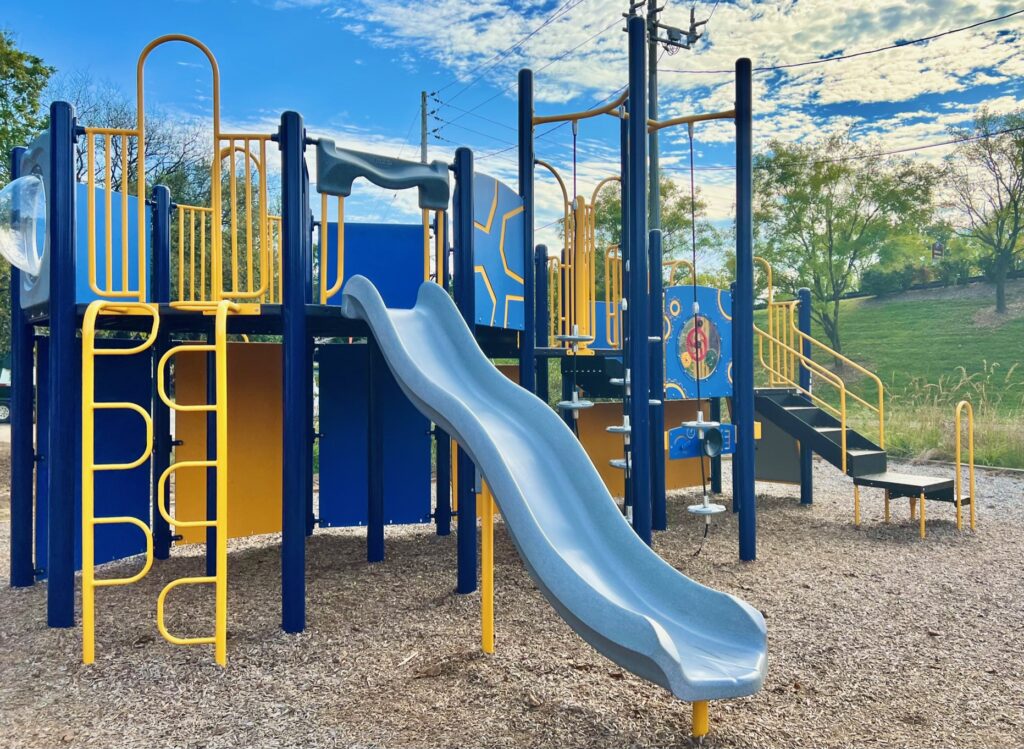 The park is located along the Bowie Heritage Trail. Taking the trail to the left from the playground will take you under a bridge and to the Bowie Railroad Museum. Be sure to check out the murals under the bridge on the way to the museum. The museum has limited hours on the weekends.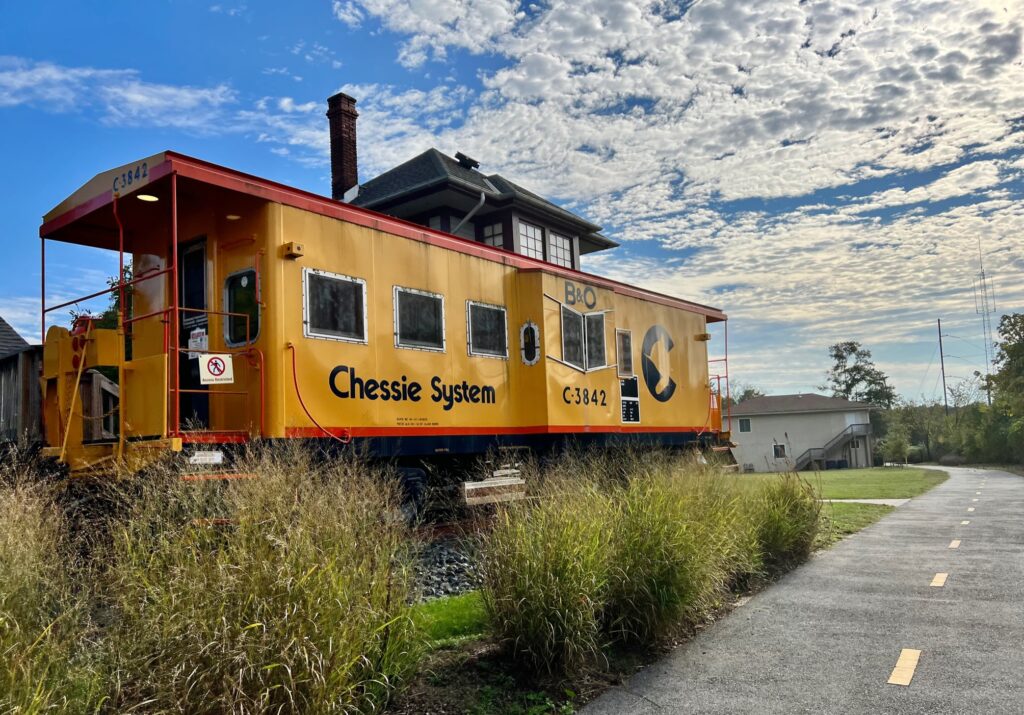 Looking for more amazing playgrounds in Maryland?
Maryland has a ton of amazing playgrounds to visit with your kids. Check out these other amazing playgrounds in Maryland at the links below:
Walker Mill Regional Playground