Sponsored post – Hershey Entertainment and Resorts hosted us as one of the 2021 Sweetest Families. All opinions are my own.
Halloween is a wonderful time of year to visit the sweetest place on earth – Hershey, Pennsylvania. Trick or treating, special autumn-inspired meals and desserts, as well as slightly-spooky decorations make it a great destination for families with young children.
For only three weekends each fall, Hersheypark is transformed into Hersheypark in the Dark and Chocolate World offers special fall activities.
Check out all of the fun activities in Hershey this Halloween, and enter a giveaway at the bottom of this post! Giveaway contest runs October 9, 2021 through October 12, 2021. See rules below.
Hersheypark
Hersheypark in the Dark is a must-see during the fall season. The roller coasters, except for the water coaster (of course!), are open. Some coasters have special times during each evening when they are "dark".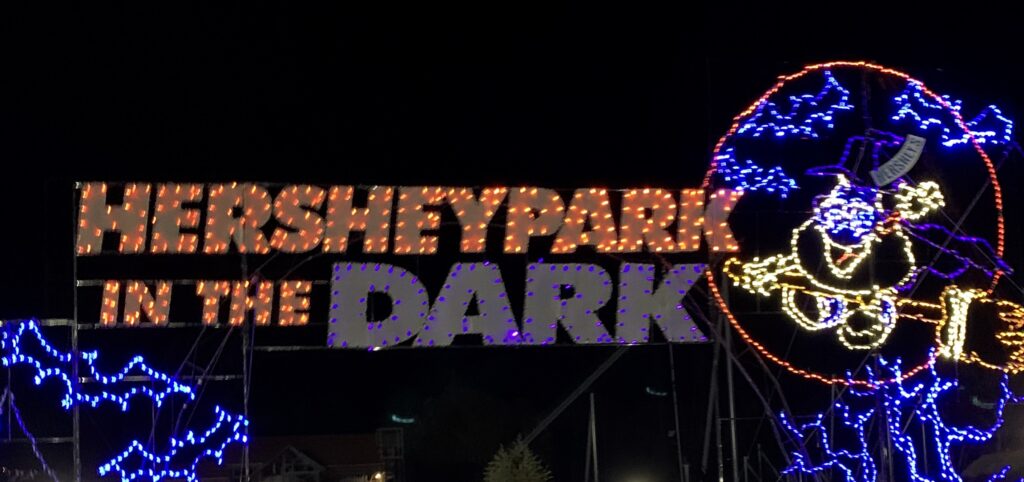 During these special dark times (times are listed at the entrance of these roller coasters), the lights on Lightning Racer, Candymonium, Comet, and Wild Cat are turned off. It's a whole new experience on these darkened coasters. It's always seems to me like roller coasters go faster in the dark.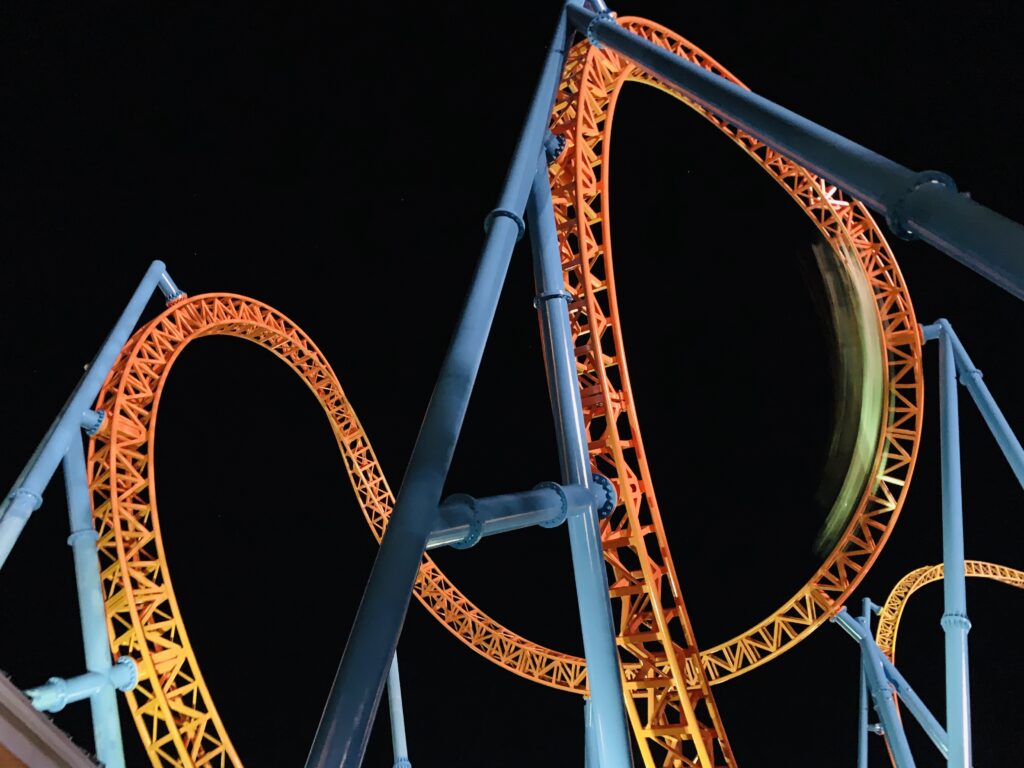 In addition to these dark experiences, there's also a different twist with LaffTrak, which turns off all of its lights. LaffTrak is an indoor steel coaster, which twists and turns, but does not go upside down. This coaster is an entirely new experience in the dark. It's impossible to tell which way you'll be twisting and turning. It adds a whole new element to this fun coaster.
Hersheypark also features a trick or treat trail called Treatville. There are numerous stops along the trail that starts beside the Fahrenheit roller coaster. Between Chocolate World and Hersheypark, there are 13 trick or treat stops.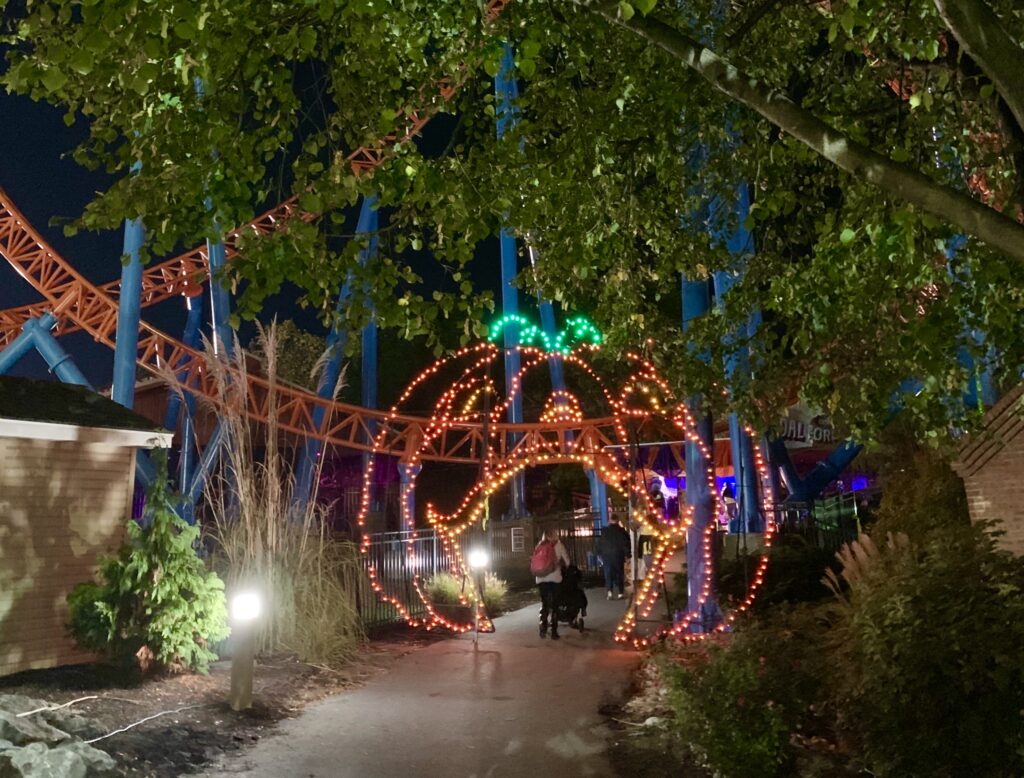 In 2021, Hersheypark in the Dark is open for three weekends. You can add to the fun of a Hershey weekend trip by staying at Hershey Lodge, which has an indoor water park! Check out more information about Hershey Lodge here.
Chocolate World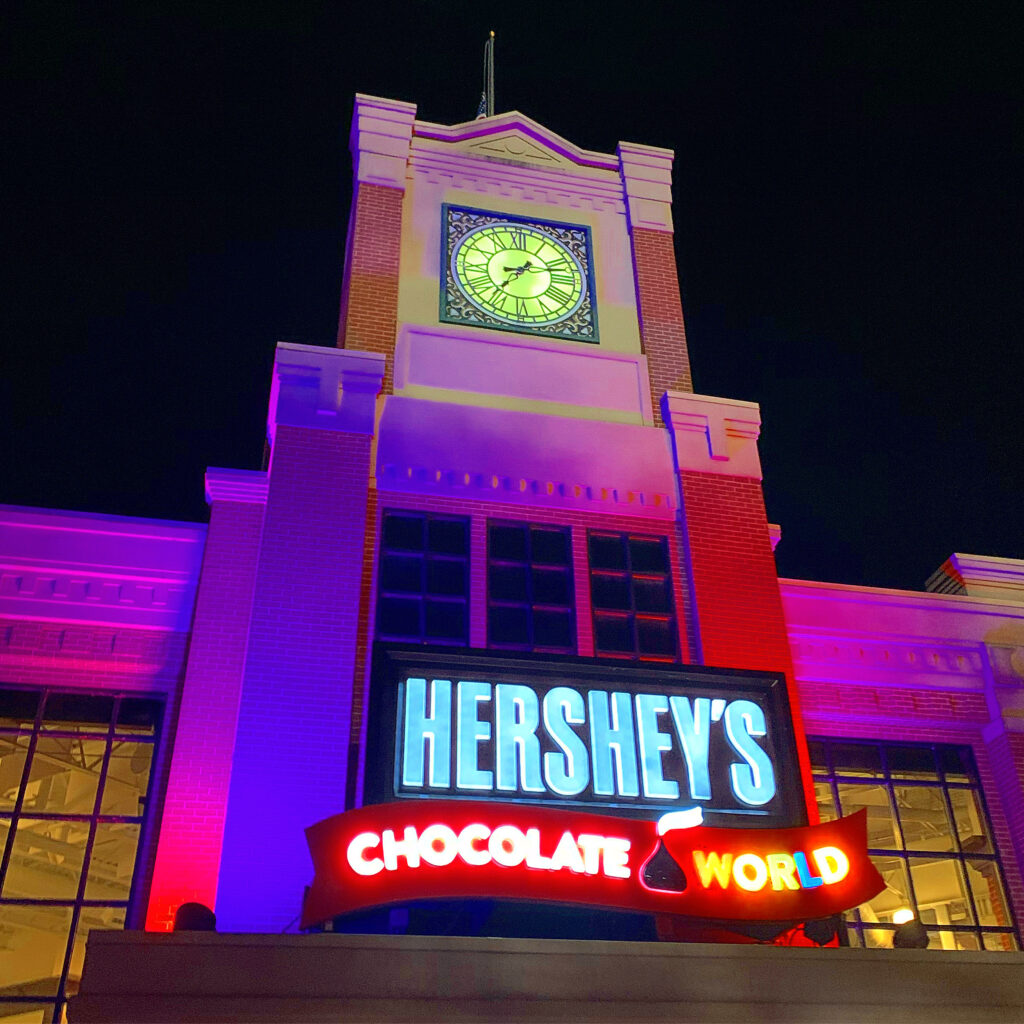 Starting in Chocolate World, a free trick or treat adventure is a favorite activity for kids under age 12. At each stop, kids will receive some Hershey's candy. They are welcome to arrive in costume, but it's not necessary to dress up in order to collect these treats. Chocolate World even provides a bag to collect the chocolate goodies.
While in Chocolate World, be sure to check out their halloween-inspired drinks and desserts. Chocolate World does a fabulous job decorating their desserts. There's also a Halloween cookie decorating activity and a fall-themed trolley with plenty of tricks and treats!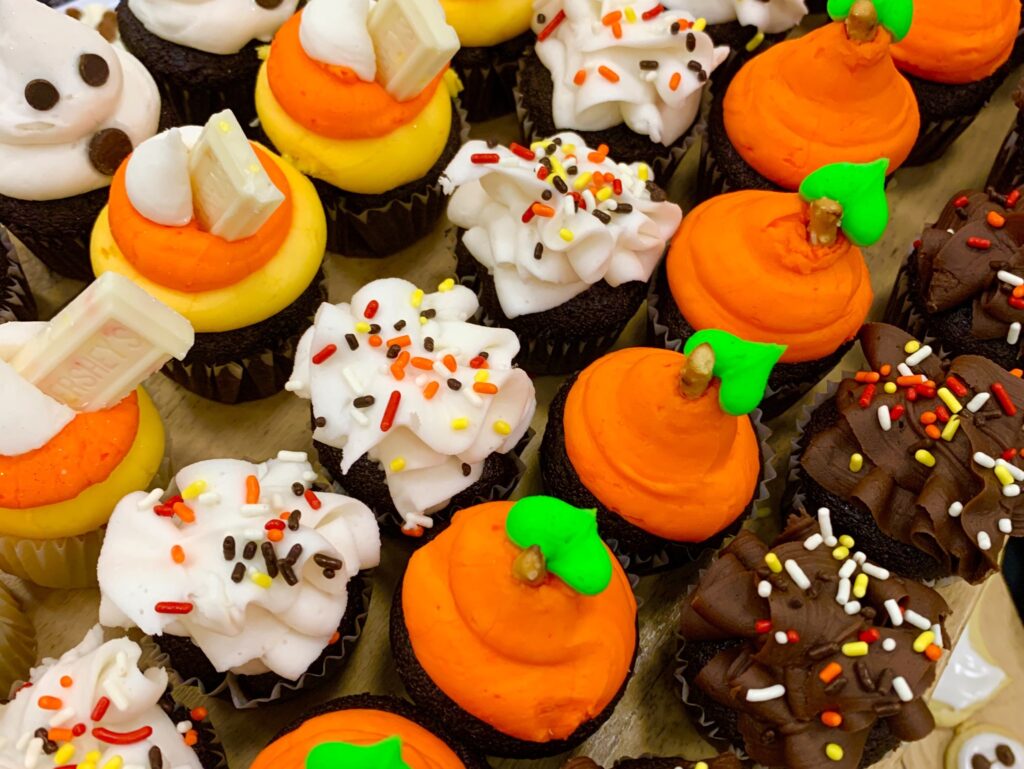 In addition to the trick or treating and fall festivities, Chocolate World also has many activities such as Create Your Own Candy Bar and a 4D movie. Hershey recently introduced a new show at Chocolate World – Hershey's Unwrapped, a Chocolate Tasting Journey. Find out more about Chocolate World activities here.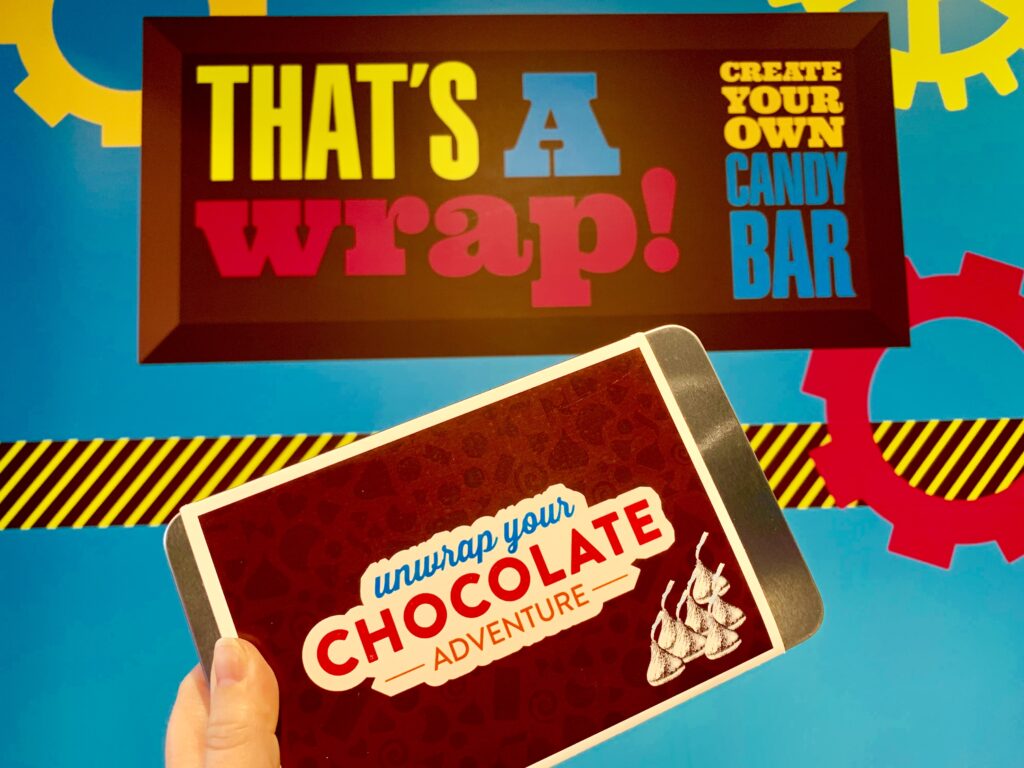 Ticket Giveaway
Contest runs October 9, 2021 through October 12, 2021.
Entrants must be 18 years or older and residents of the United States.
One winner chosen randomly using Rafflecopter after the contest ends on October 12, 2021.
Winner must follow Rafflecopter instructions for getting entries
Winner must supply email address to receive 4 electronic tickets to Hersheypark in the Dark OR Hershey's Candylane for 2021. Tickets are for one daily admission to Hersheypark during one of these two events. The tickets expire 1/2/2022.
Hersheypark charges a separate fee for parking, which is NOT included with these tickets. The winner will need to pay for parking.
Been There Done That with Kids is not responsible for lost or stolen tickets.
Been There Done That with Kids is a 2021 Sweetest Family with Hersheypark. This giveaway is not affiliated or endorsed by Facebook or Instagram. Void where prohibited.
Hersheypark hours for Hersheypark in the Dark and Candylane can be found here.
a Rafflecopter giveaway
Sponsored post – Been There Done That with Kids is a Sweetest Family for 2021. Hershey Entertainment and Resorts hosted us. All opinions are my own.