Kidsburg Park is located along the Susquehanna River in Bloomsburg, Pennsylvania. The main playground is along Market Street, with plenty of parking along the road.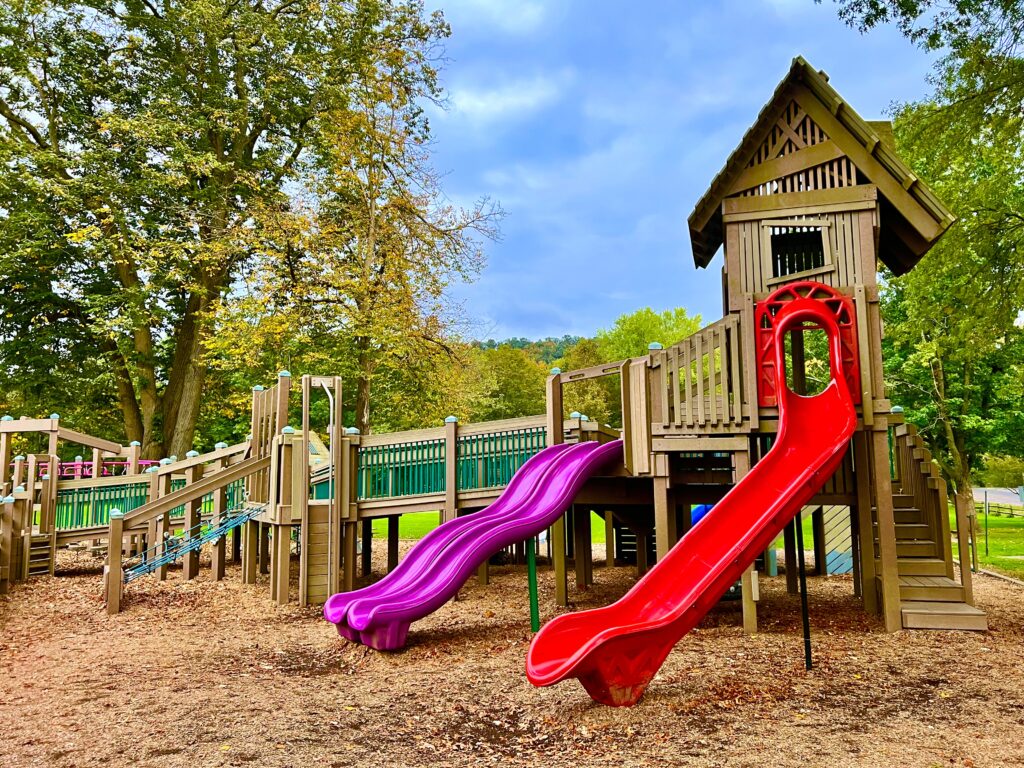 Kidsburg Park Toddler Playground
The park has a large play area split between a toddler playground and a playground for older children.
In the toddler playground, there are small slides, a seesaw, and a couple of small spinning structures. The toddler playground is mostly surrounded by fencing.
Kidsburg Park Playground
The larger playground features a long red slide out of a clubhouse structure. Another long blue, enclosed tube slide is on the other side.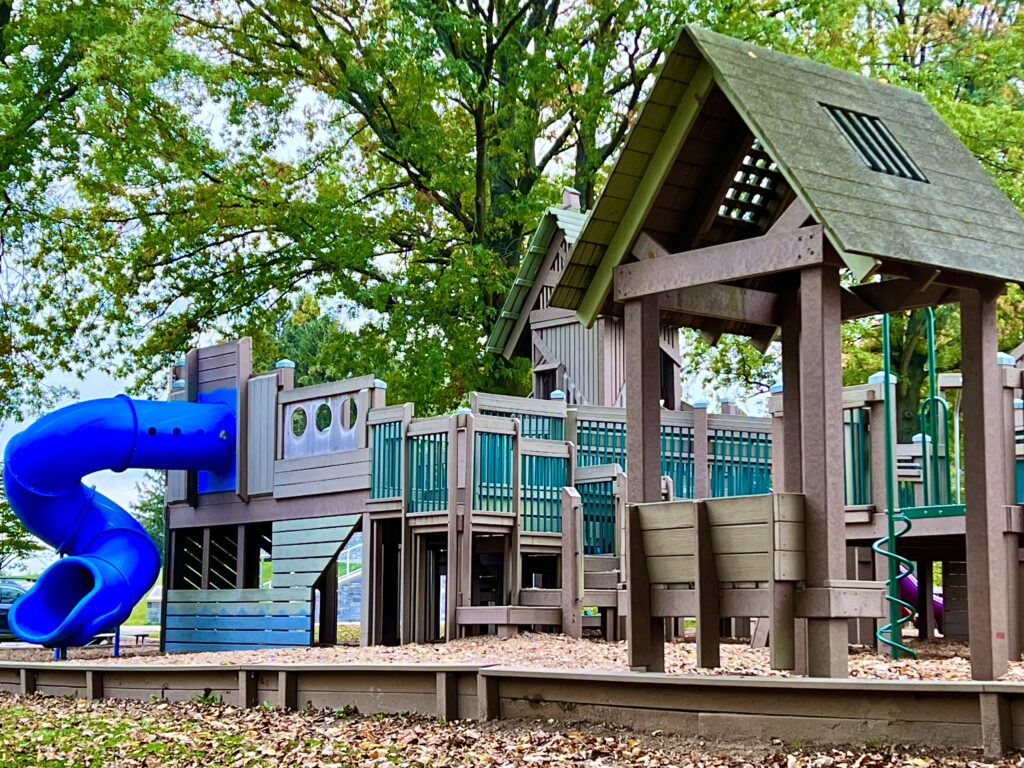 This is a great playground for kids who love monkey bars. There are plenty to choose from, including some of the ones with dangling holds, and a traditional set that is arranged in a circle.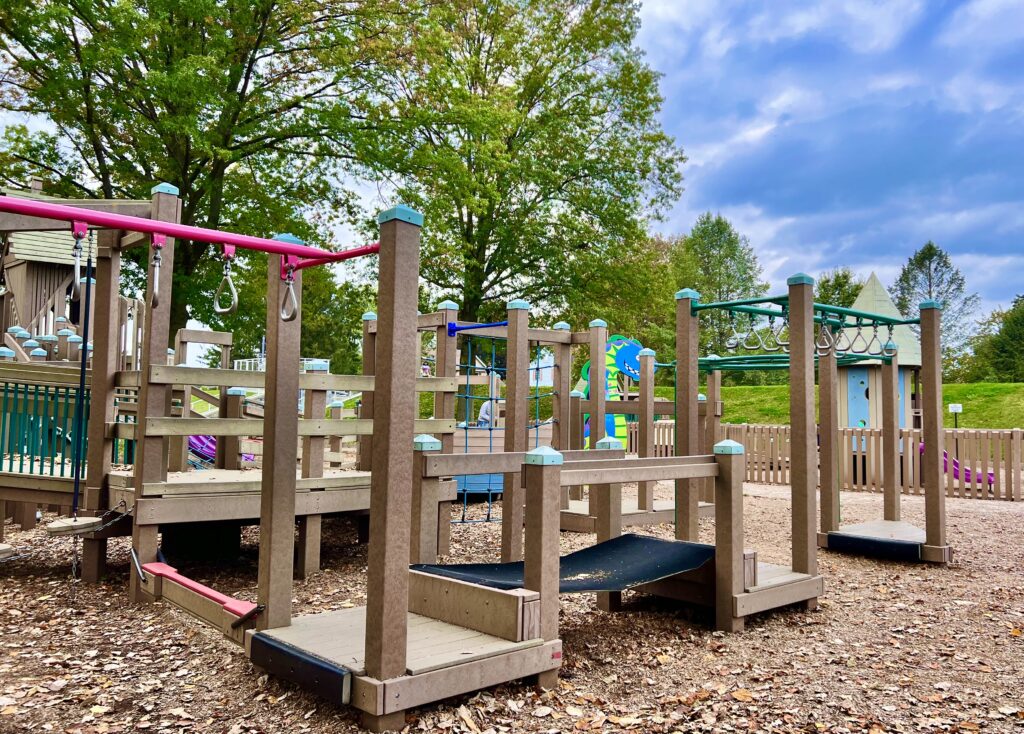 Along the back edge of Kidsburg there are two basketball courts. There's also a frisbee golf course at this park.
This park also features open green space, as well as a stage building that also includes the restrooms.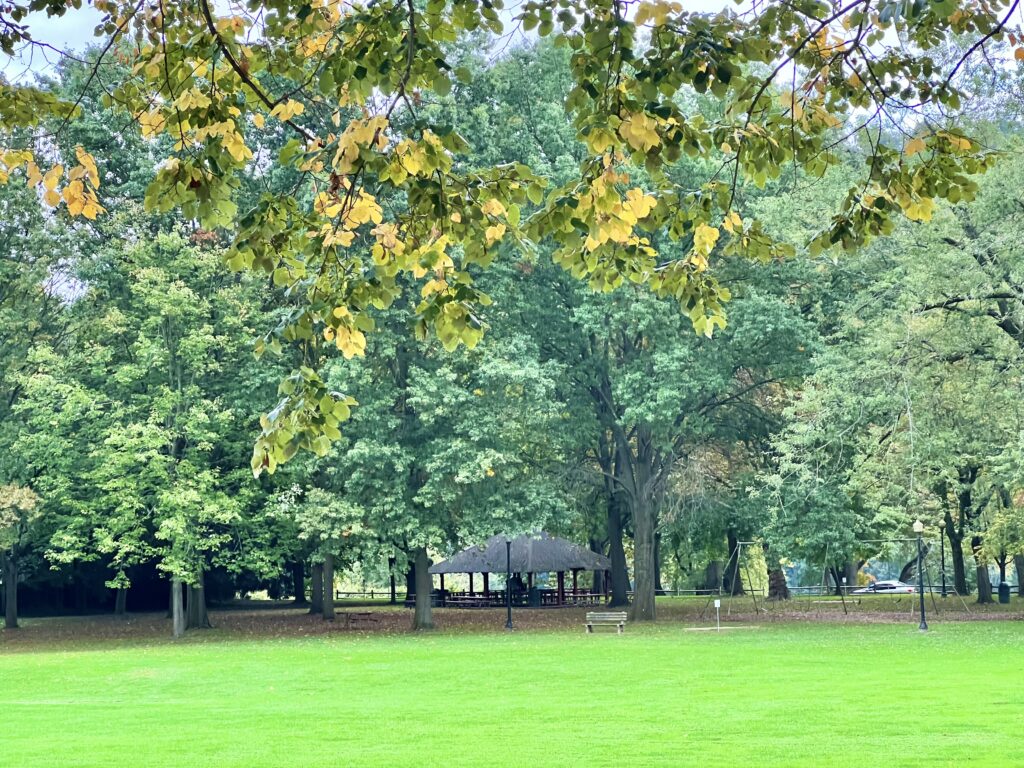 Kidsburg Park Restrooms
The restrooms are located about 50 yards from the main playground area.
This park also features a pond with a fountain. The pond has a walking trail that surrounds it, as well as benches to relax and enjoy the scenery. There are also some picnic tables dotted throughout the park.
More Amazing Playgrounds in PA
There are tons of amazing playgrounds in Pennsylvania. Check out these amazing playgrounds located throughout the state!
Amos Herr Dream Park – Farm themed playground
The Lititz Treehouse – New playground with treehouse theme
Lion's Pride Park – New playground with extra long slides
Codorus Township Park – New playground
Canal Basin Park – Very unique playground with structure shaped like a canal boat