Mosaic Park opened its new playground in 2020. It's located in the Ballston neighborhood of Arlington, Virginia. The park's address is 538 North Pollard Street.
The park is located close to the Ballston Quarter shopping area. There are also restaurants in the area in addition to the shopping.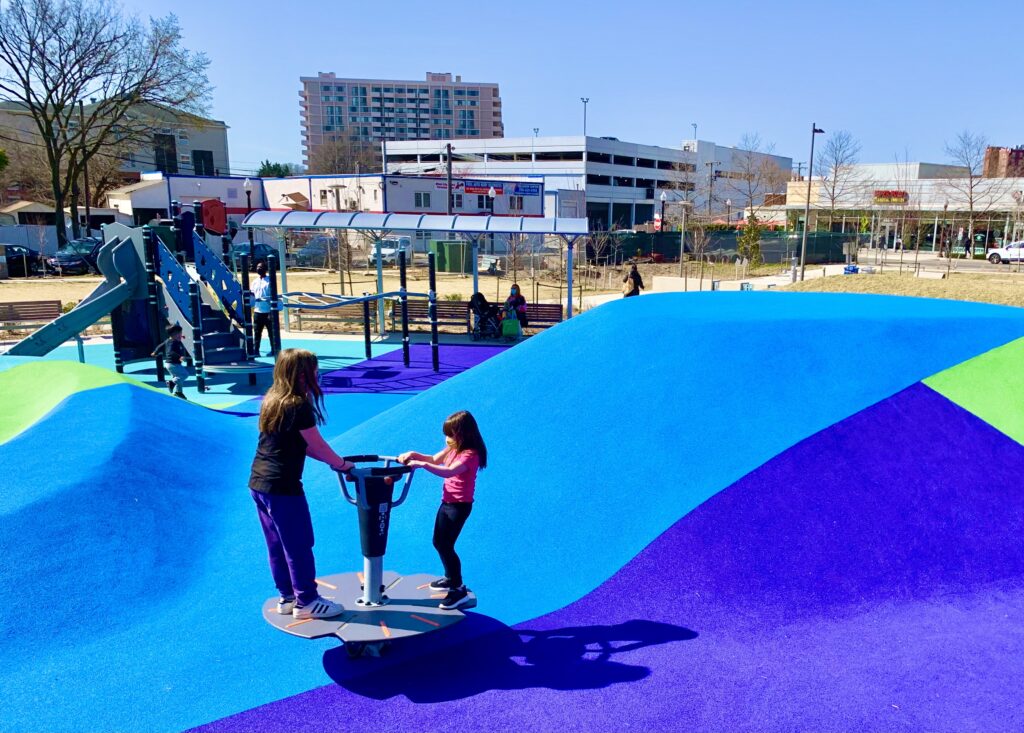 This park renovation is quite recent and still ongoing. In its final state, it is slated to have a children's play area with slide and climbing structures. It also has a lawn area for sports play, multipurpose court, and eventually an interactive water feature.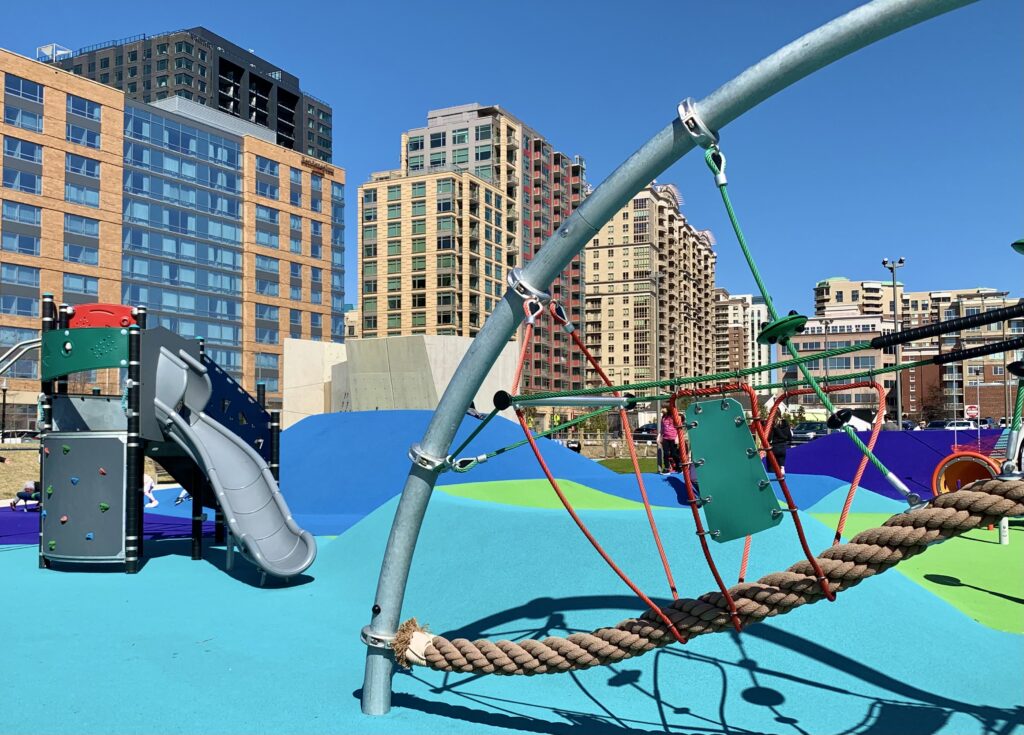 The ground in playground area is the smooth rubber, however there are many hills and valleys to it. It's a very colorful and vibrant park, since the rubber surfaces are bright colors of green, blue, and teal.
Mosaic Park Climbing Wall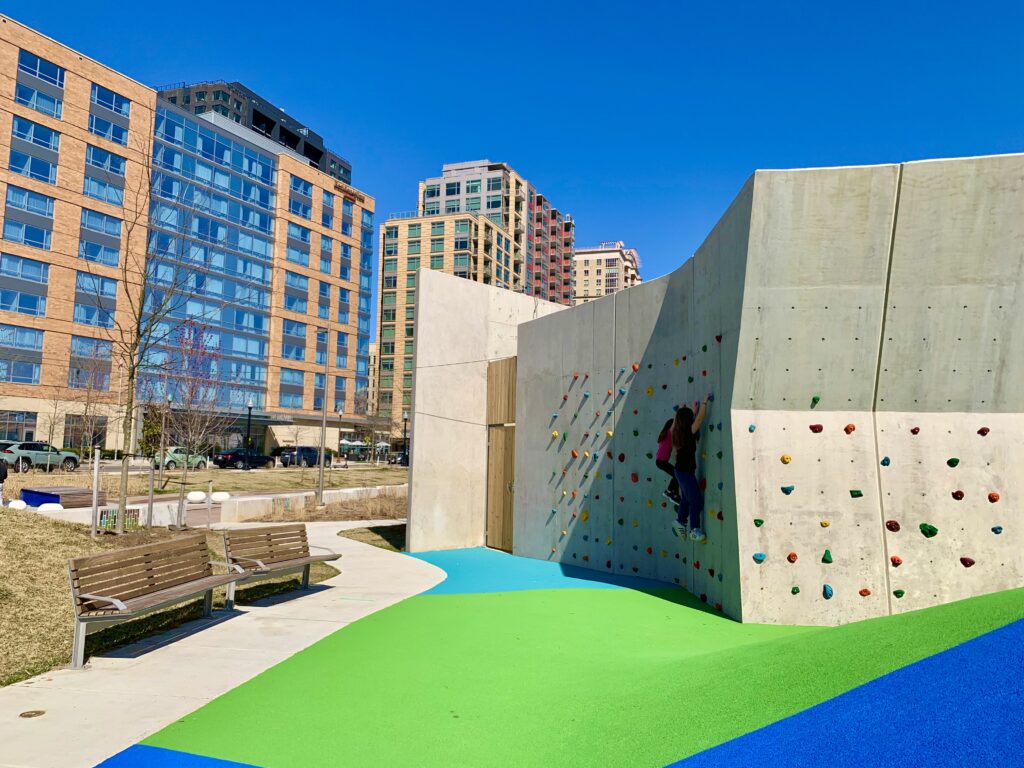 While many parks have small climbing walls on the play structures, the park's climbing wall is unique. It is stand alone and rather large. However, the holds stay fairly low to the ground. It was easy for my 5-year-old to climb and navigate.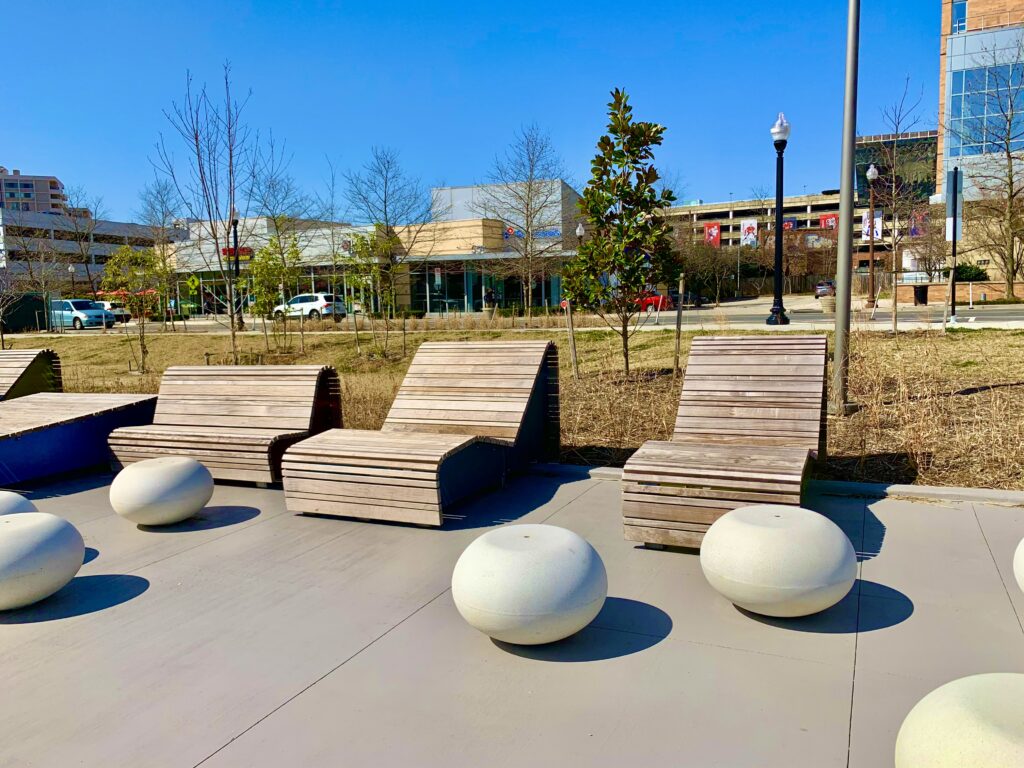 There are a couple of areas in the park to sit and relax. One area has loungers, and another is a shaded bench area. Keep in mind that with the exception of the covered benches, there isn't a lot of shade at this playground.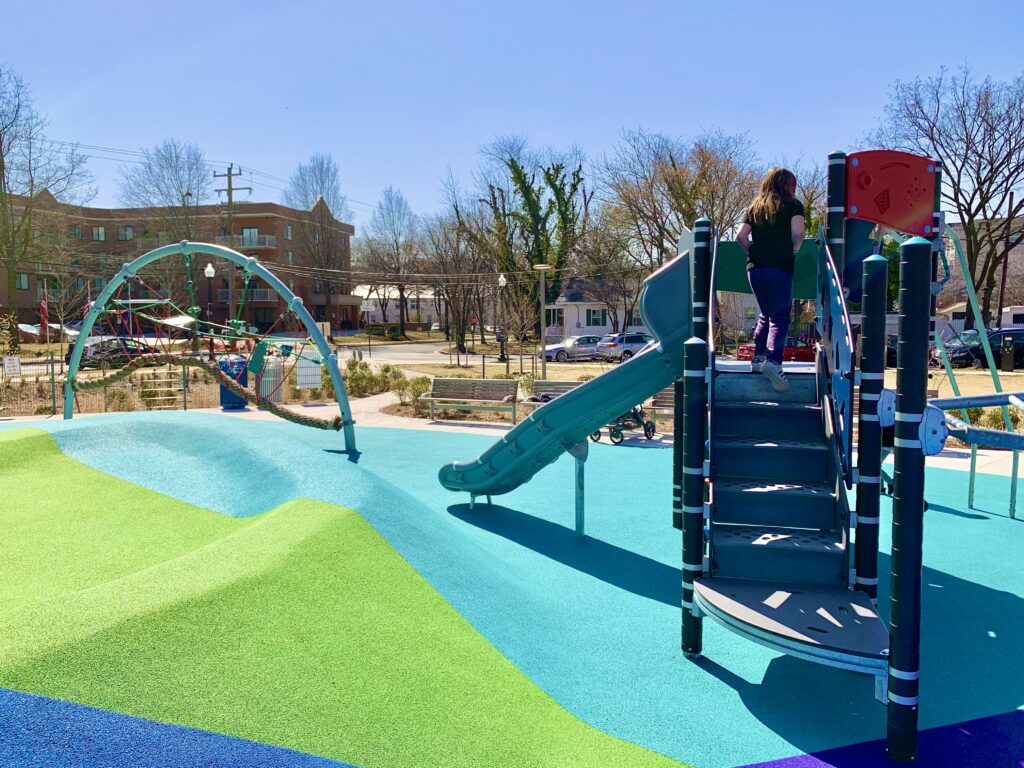 For more information about this playground, visit the Arlington Government Website.
Mosaic Park Parking
This playground is located in a busy urban area, so there is street parking available. Watch for any signs or paid parking requirements in the area where you park.
There were no noticeable restrooms in the playground area, so plan accordingly.
More Amazing Playgrounds
Check out these lists of even more amazing playground in Maryland and D.C.