Sponsored post – Christmas Spirit Light Show hosted us. All opinions are my own.
The Christmas Spirit Light Show is a drive through holiday light experience. It's located at Clipper Magazine Stadium which is where the Lancaster Barnstormer's play baseball. The address is 650 North Prince Street, Lancaster, PA.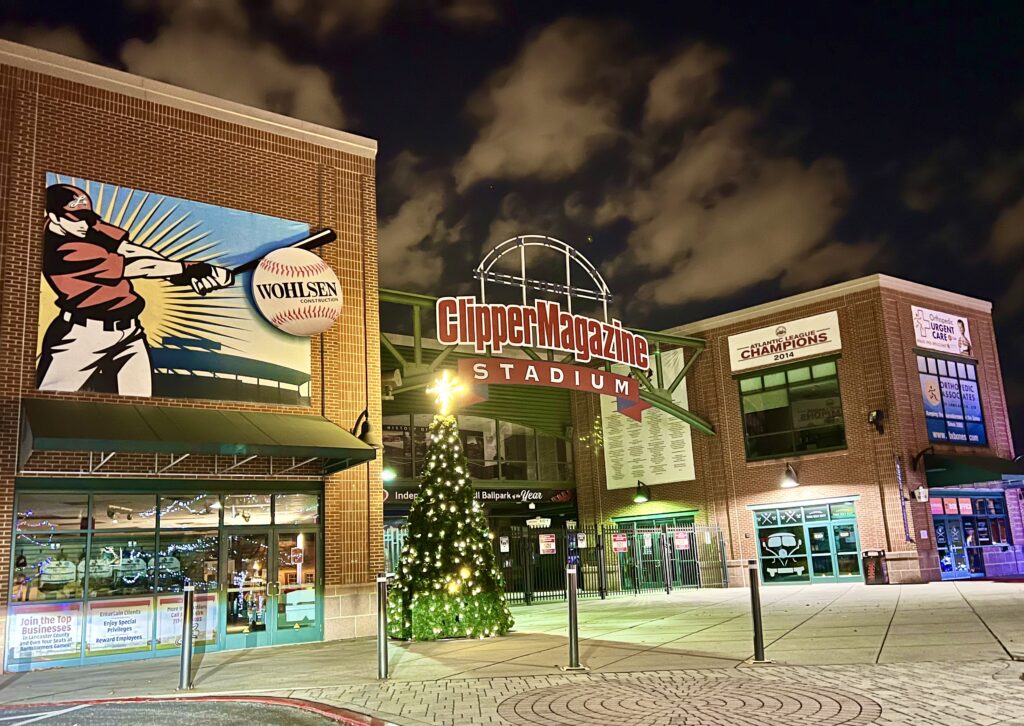 The holiday light show is typically scheduled for the end of November and most days in December. Be sure to check the Christmas Spirit Light Show website for their dates and times.
Weekends have a higher traffic flow, so weekdays (light show is closed on two Mondays 12/6/21 and 12/13/21) there typically is not a wait. During the weekend the wait could be 15 to 20 minutes to enter the light show, though wait times can vary.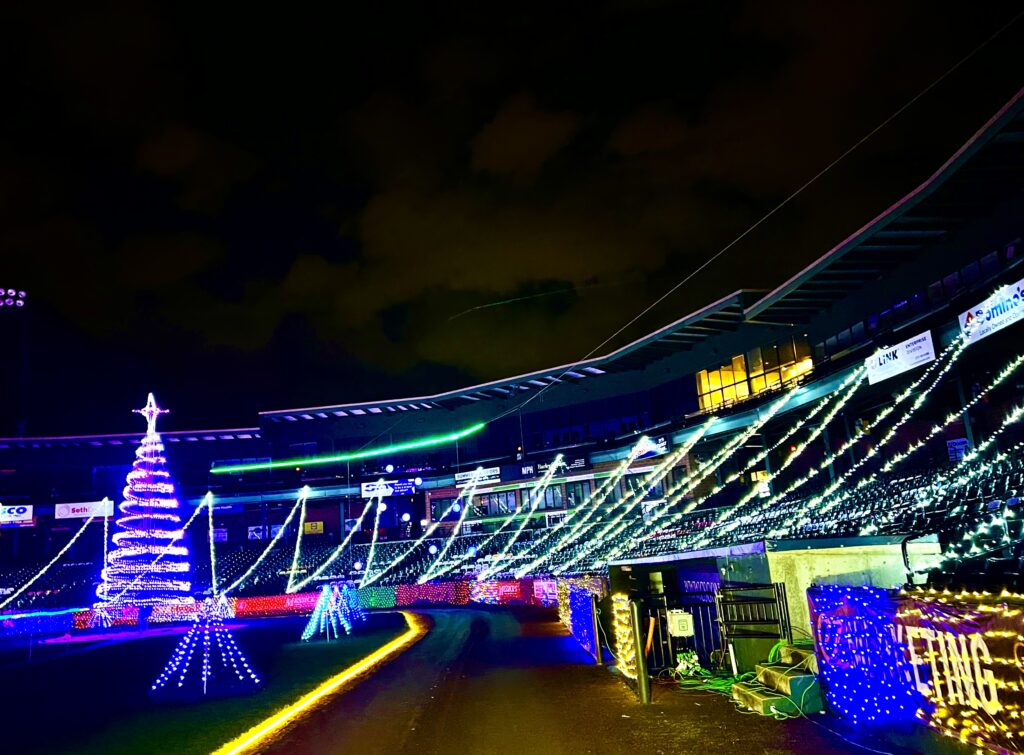 As you approach the stadium along North Prince Street, you'll see signs to get into the right lane. Parking attendants will direct you to the ticket booth after entering the stadium lot.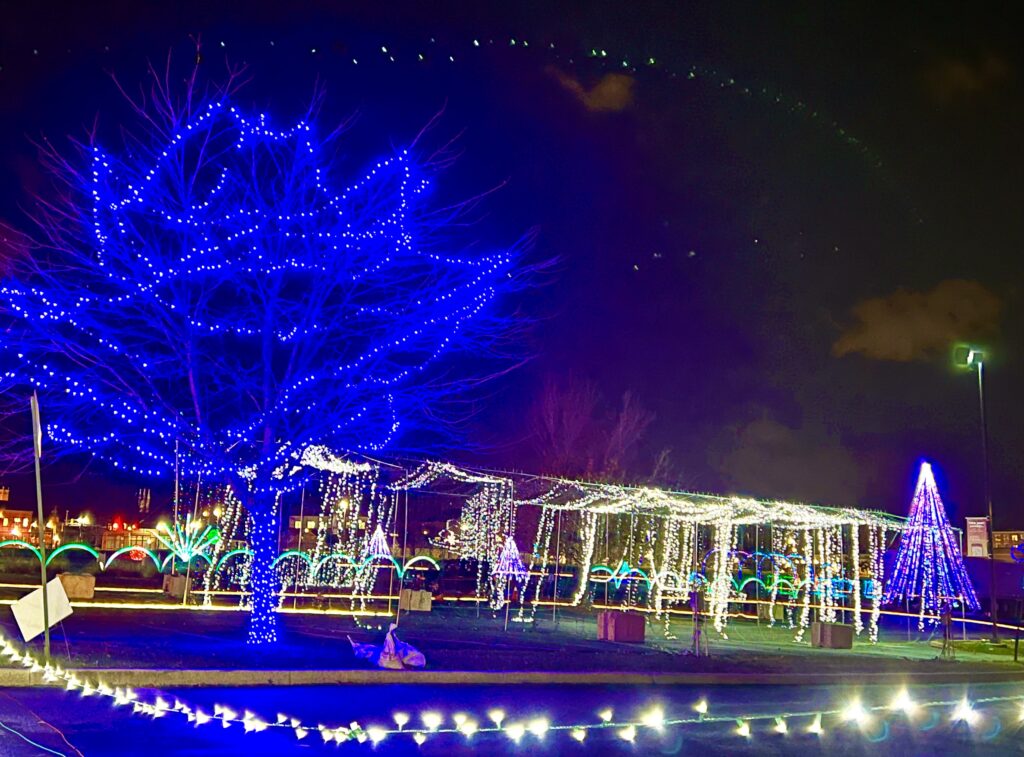 Tickets may be purchased online or at the ticket booth. After the booth, you'll begin driving in the parking lot, which will wrap around the back of the stadium and eventually enter the ball field. Lights around the path flicker in time to the music.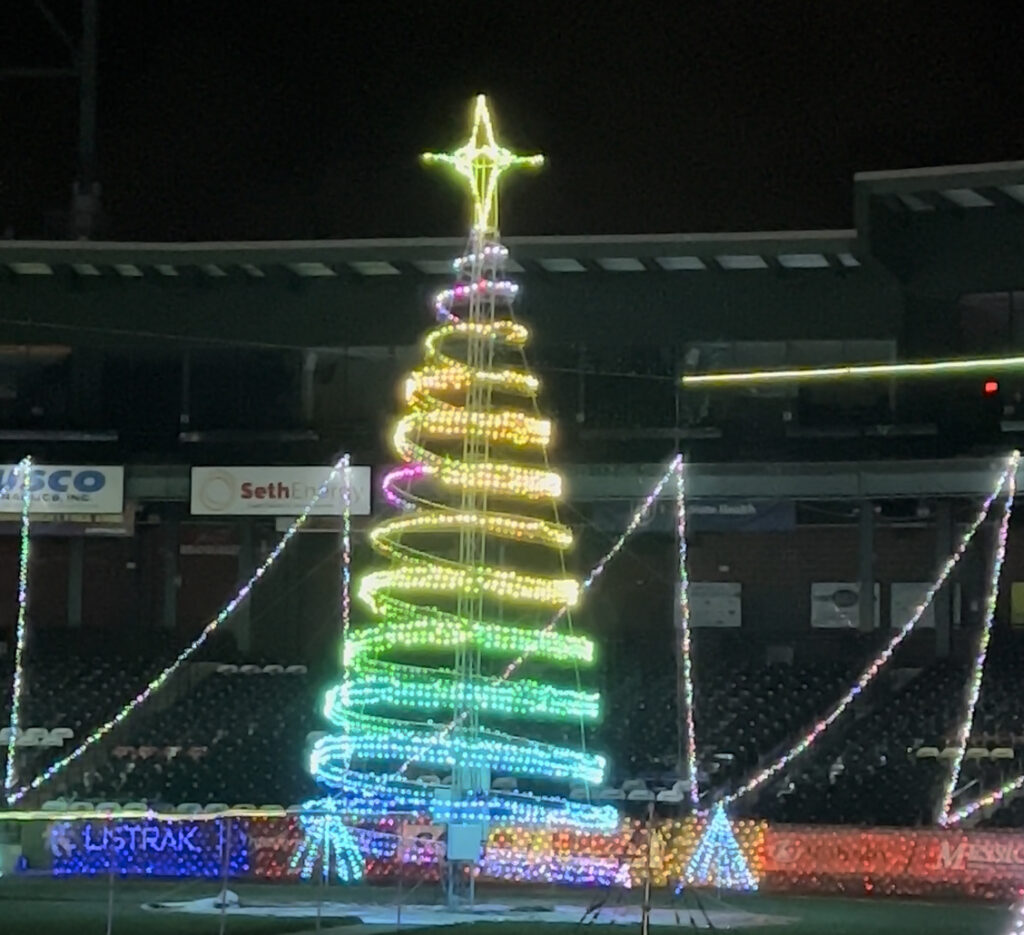 Inside the Baseball Field
After driving around the back of the stadium, the lane will turn into the baseball field under a tunnel of white swinging lights. The field has another light tunnel, lights lining the outfield, and many other dancing lights. Keep an eye on this tree at home plate. It sparkles to the music, and it is a beautiful sight.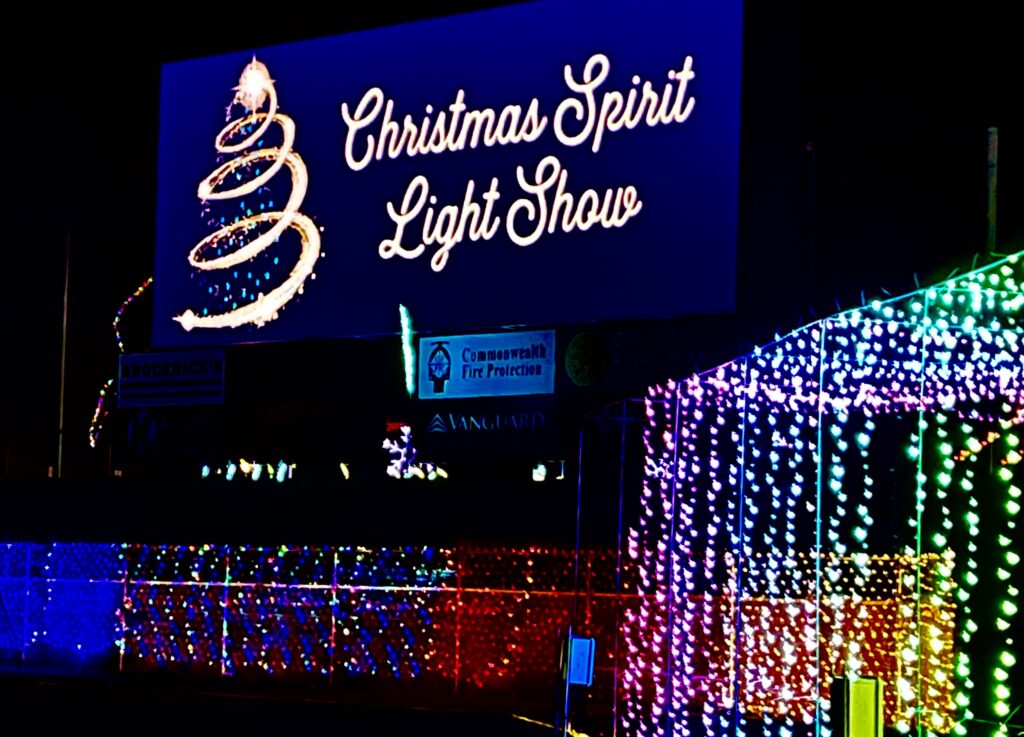 After driving around on the field, you'll exit back into the parking lot and go through two more tunnels. The last tunnel is the grand finale. Be sure to watch as it synchs with the music and the lights dance.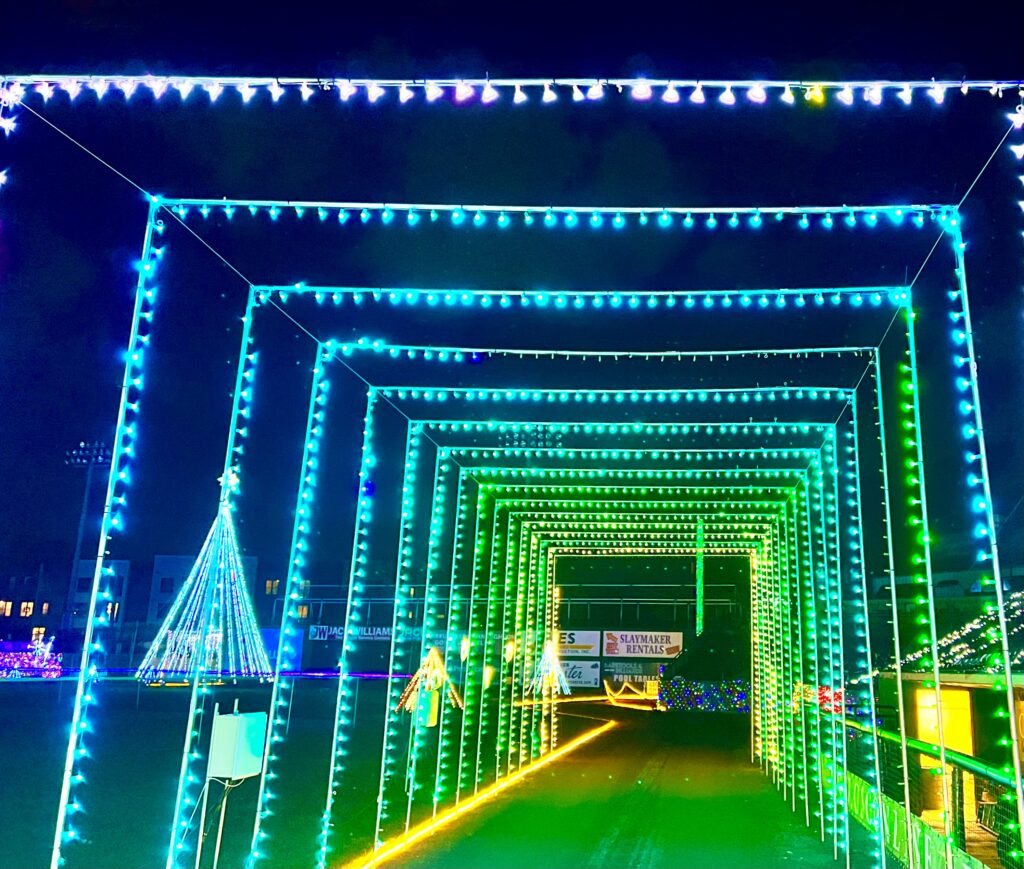 Concessions
Concessions are typically available at the light show, and include treats like sugar cookies, popcorn, cotton candy, soda and water.
For More Information
Visit Christmas Spirit Light Show's website, Facebook and Instagram pages for cost, hours, and more information.
Sponsored post – Christmas Spirit Light Show hosted us. All opinions are my own.