Patriot Park is located in South Hanover Township. This playground is in Hershey, Pennsylvania, near Hersheypark. The address of the park is 161 Patriot Way, Hershey, PA.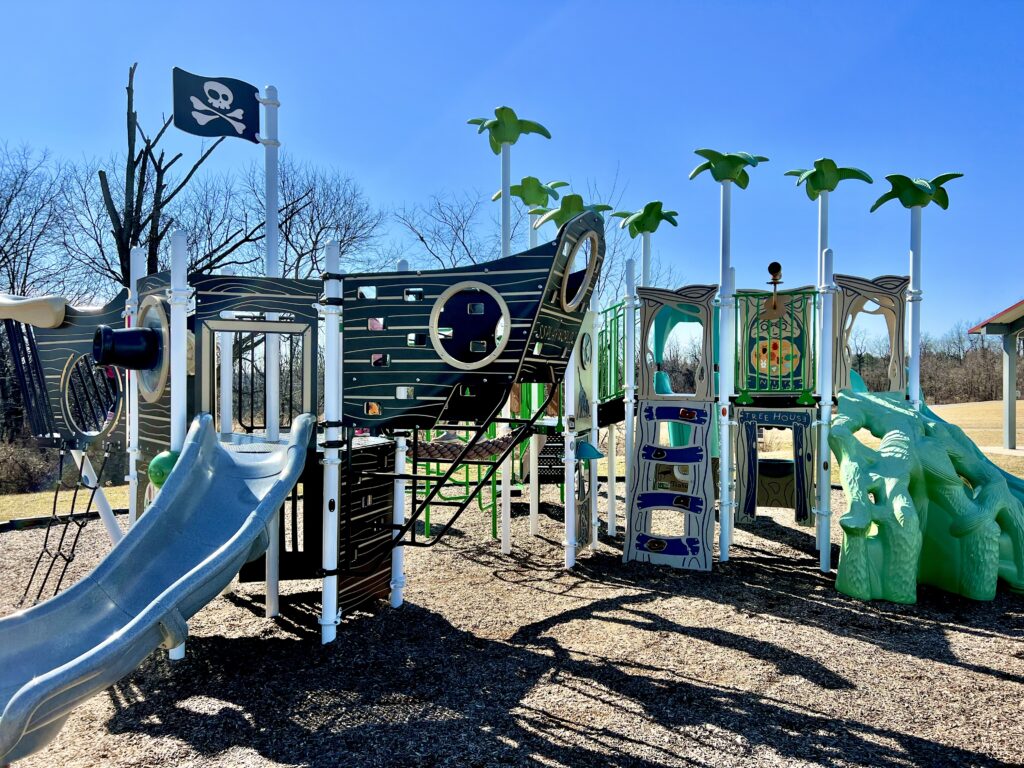 The park is in a new area close to the South Hanover Township building. It's also close to the Antique Automobile Club of America (AACA) Museum. The park sits on a hill, and Hersheypark roller coasters can be seen in the distance.
There's an area with swings and a climbing wall. Another area has the main playground structure and a pavilion.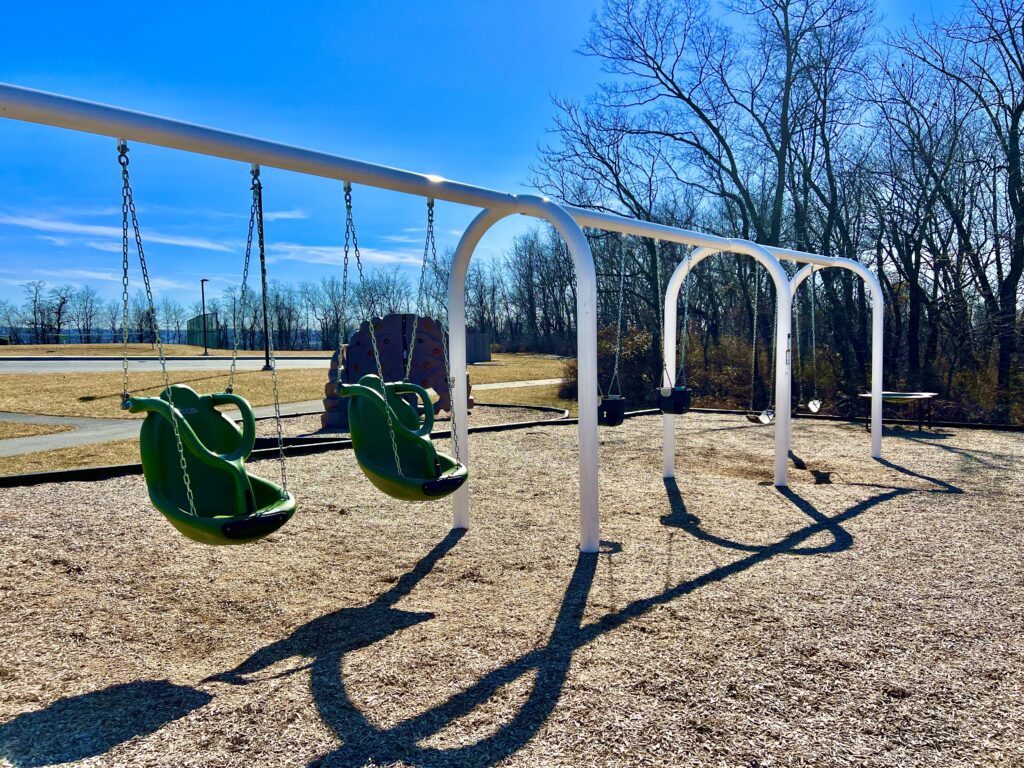 The swing area also includes a small climbing wall. There are different types of swings for children: two of each kind.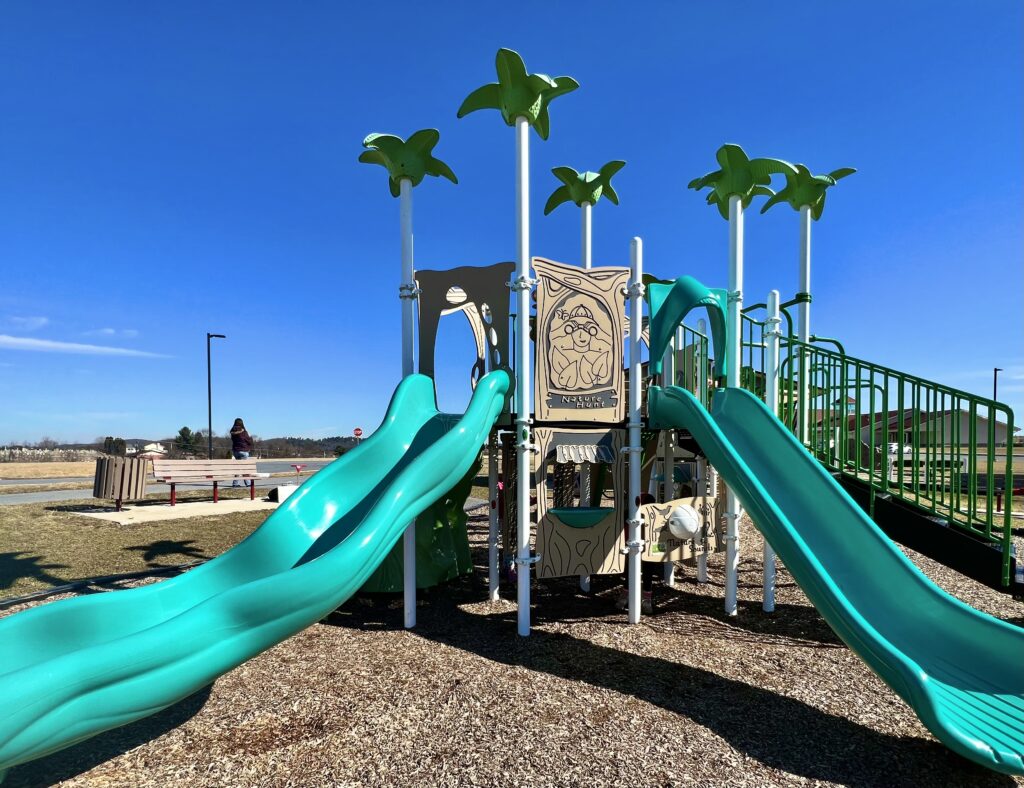 There is a parking lot adjacent to the playground. The playground uses mulch, and has many areas and obstacles to climb.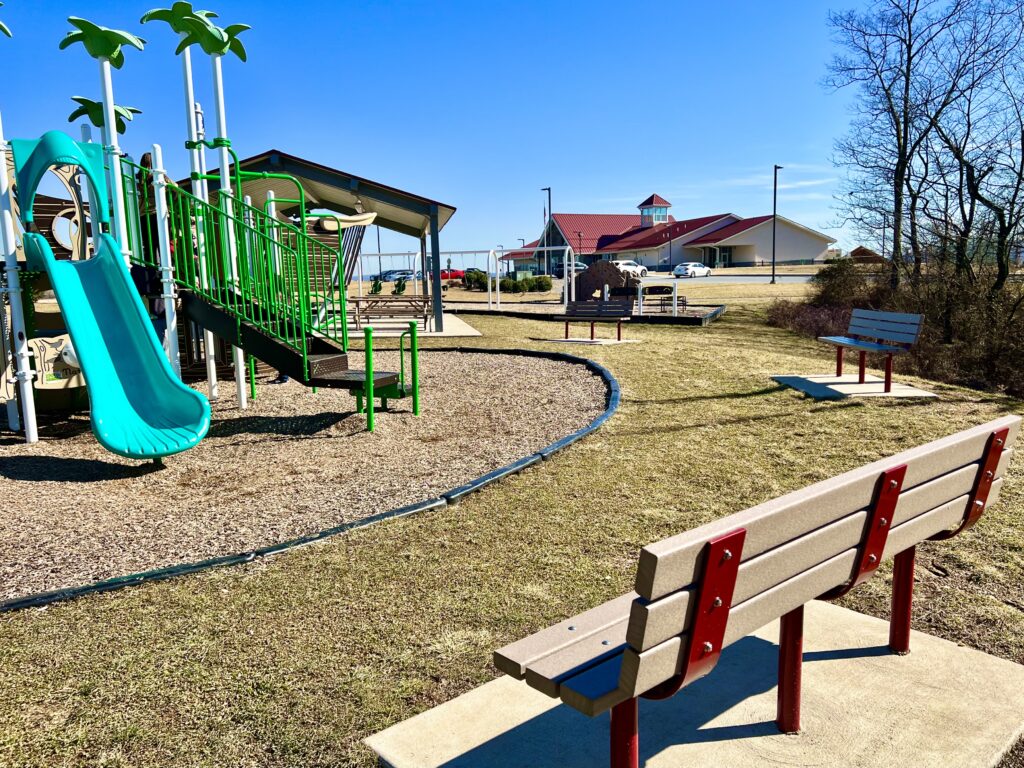 The playground is unique, as one side of it is a pirate ship and the other is a jungle theme. There are several benches surrounding the playground, but there isn't any shade except for the nearby pavilion.
Behind the pavilion is a gaga pit.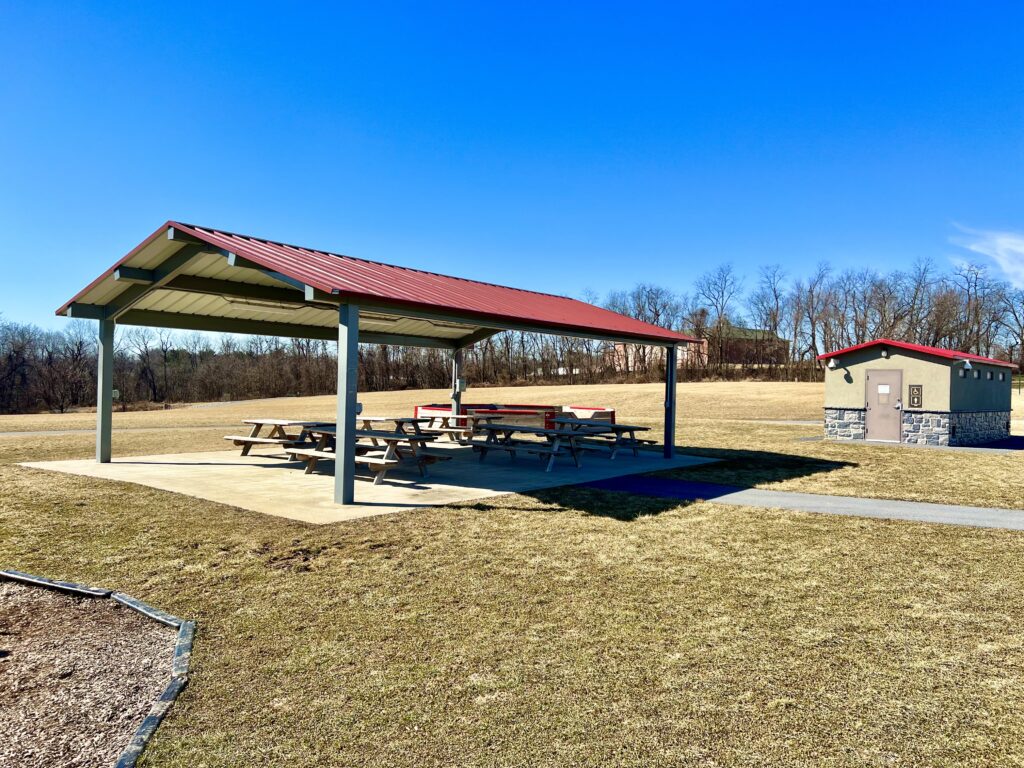 There is a walking trail at the park. Mileage signs indicate that the upper loop is .26 miles and the lower loop is .41 miles. The walking trail appears to be paved, so it's accessible for strollers.
Patriot Park Restrooms
There is a restroom building. When we visited in the winter, there was a sign on the door that said the restrooms open at sun rise and close at sun set. I didn't try the door to ensure it was open.
Looking for more amazing playgrounds?
Pennsylvania is home to tons of fabulous playgrounds, in addition to this park. Be sure to check out this list of amazing playgrounds in Pennsylvania.