Sweet Air Park is located in Baltimore County at 3605 Sweet Air Road, Phoenix, MD. It shares a parking lot with the Jacksonville Recreation and Senior Center. The park features playing fields, a walking path, two pavilions, and a playground.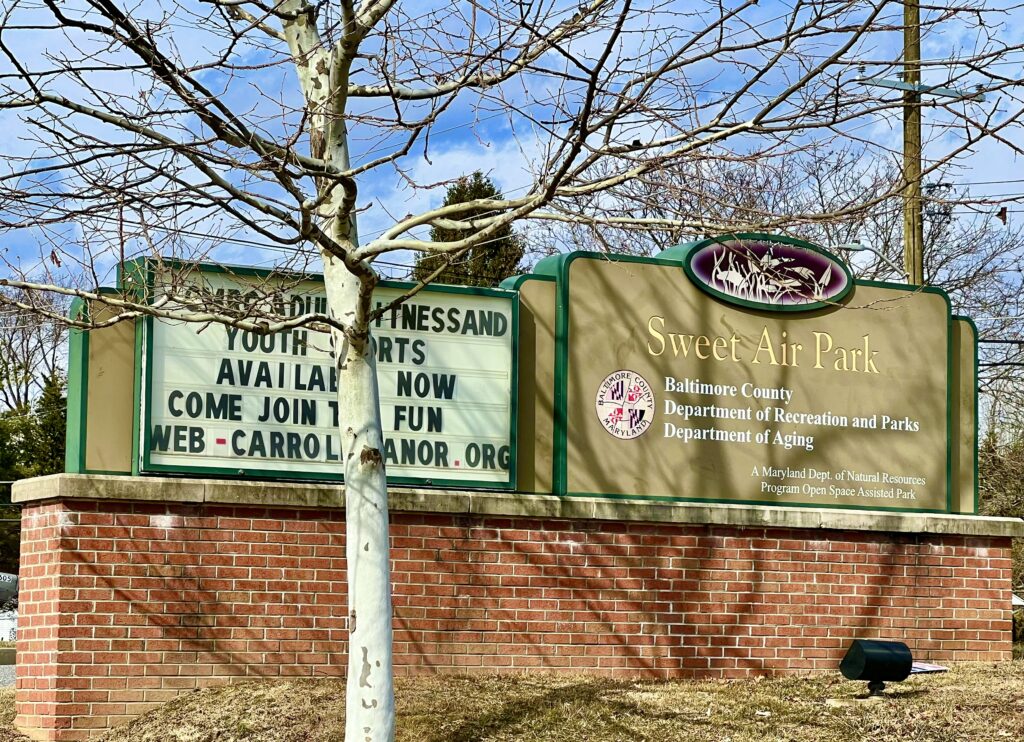 The playground is fenced, with the entrance right beside the large parking lot. It's a mulch playground with a couple of benches.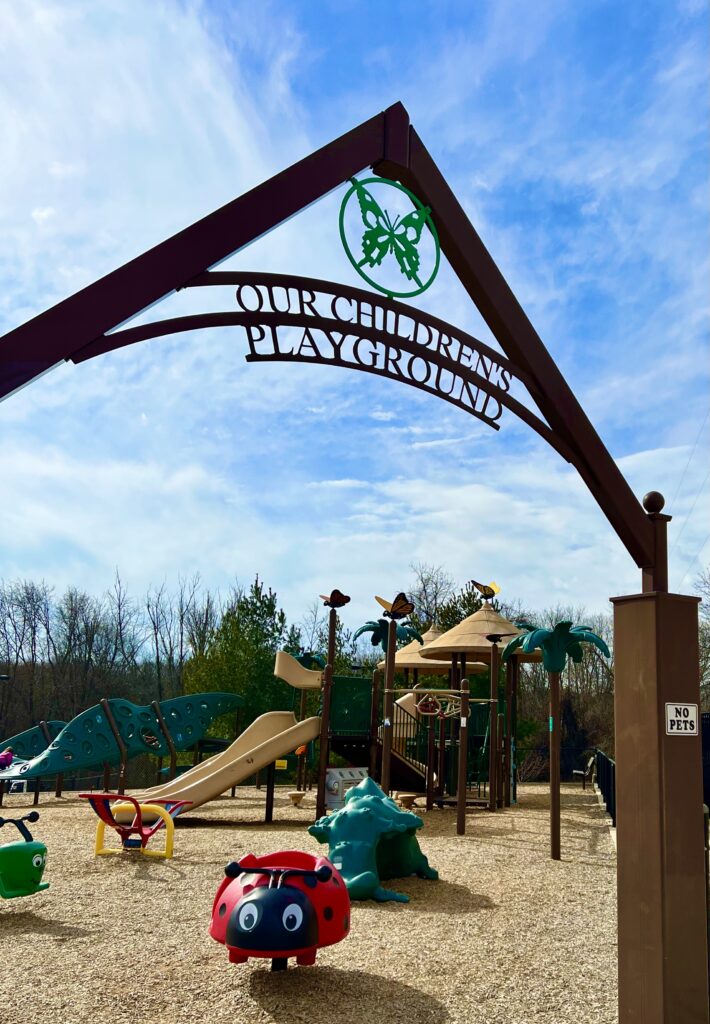 The Sweet Air playground is located beside the recreation center building. The playground is small, but has some unique equipment. The first main feature is the small bugs for kids to ride.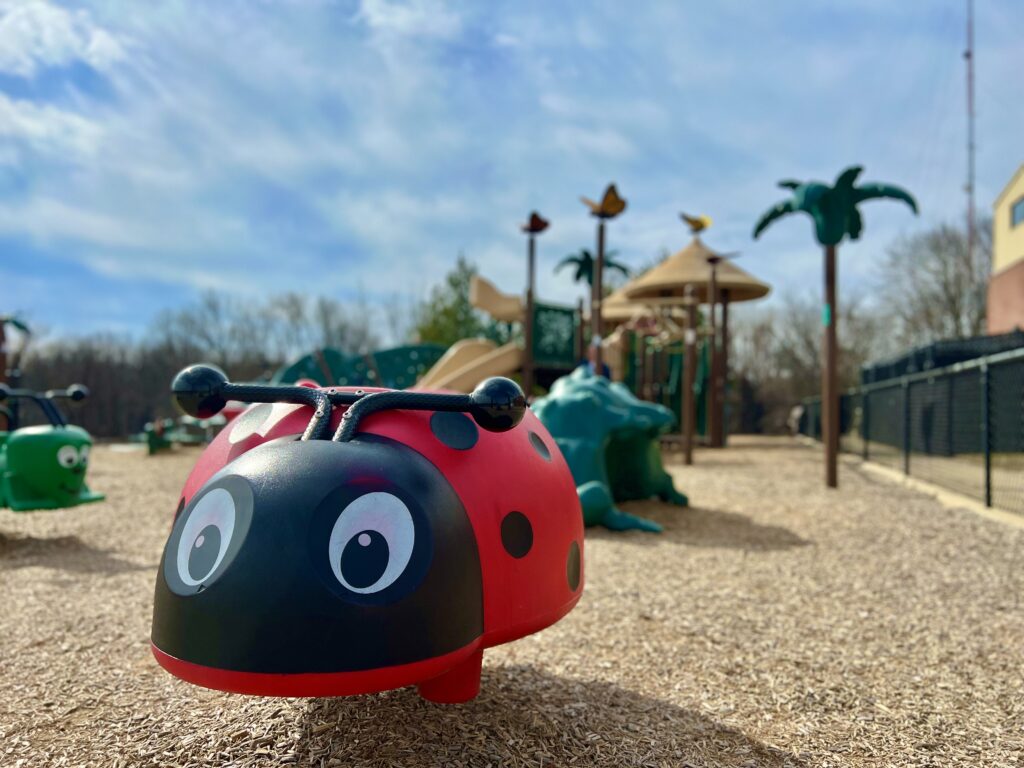 There's a lady bug, grasshopper, and bumble bee to ride. These little rides are toddler size. There's a swing set with a variety of swings, including baby swings. Behind the bugs is a spider web climbing structure.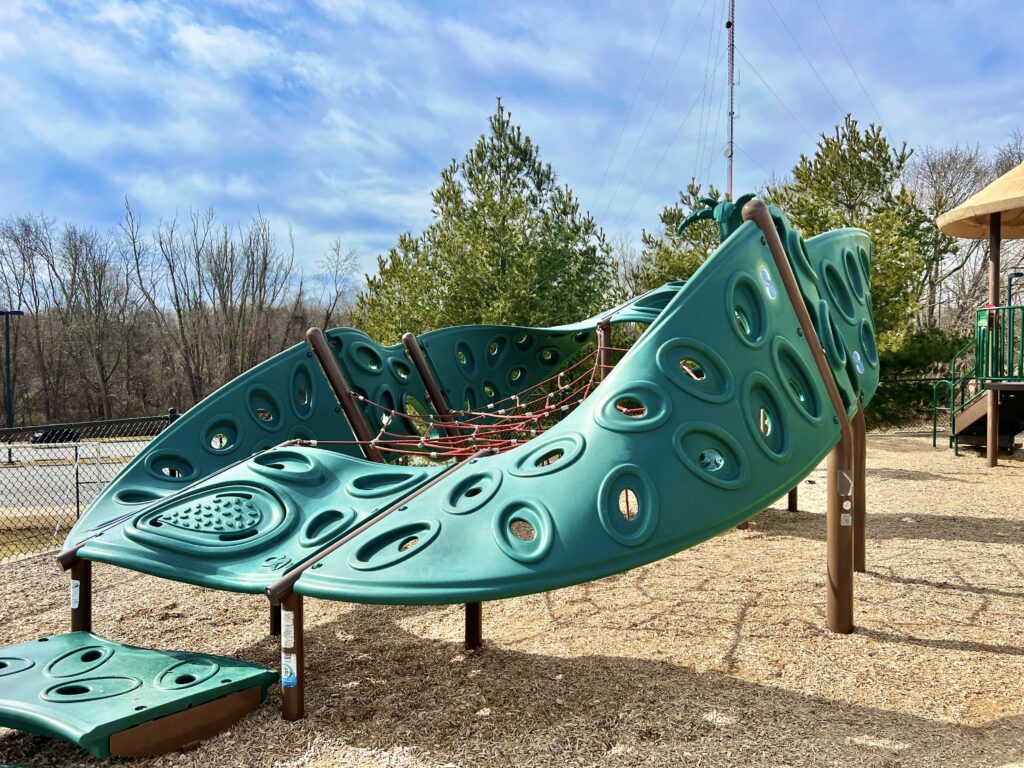 The main structure in the park has a triple slide and a unique set of monkey bars that turn. They are quite challenging. There's also a twist slide and some small climbing walls.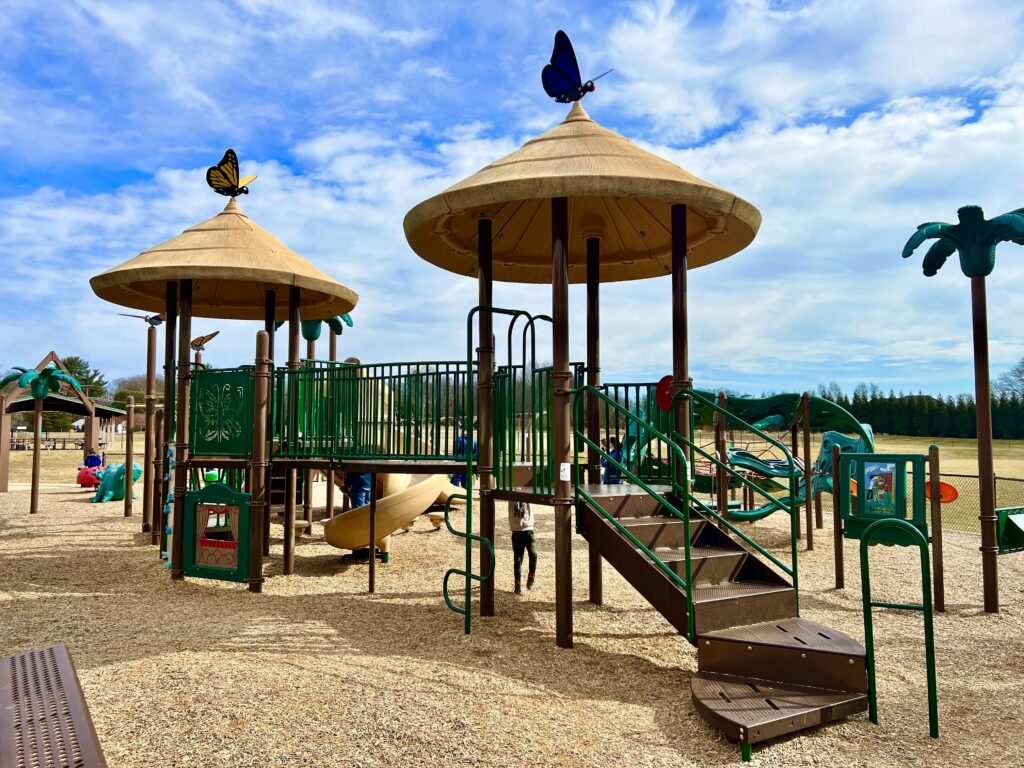 The playground's insect theme includes butterflies at the top of the main playground structure. While there are "palm trees" around the playground, there aren't any real trees. So, there isn't much shade.
There are outside doors to restrooms connected to the community center. However, when we visited in the winter, the doors were locked.
Sweet Air Park Walking Path
Sweet Air Park's walking path is best accessible from the lower parking lot, behind the community center. The walking path surrounds the playing fields. There's also another pavilion in this lower parking area.
Looking for more amazing playgrounds in Maryland?
Maryland has a ton of amazing playgrounds to visit with your kids. Check out these other amazing playgrounds in Maryland at the links below:
Walker Mill Regional Playground