Maryland has many amazing parks to choose from when the weather calls for getting outside. Check out this list of amazing parks near Maryland.
Parks with Playgrounds Near Me
It's always a challenge to finding the best parks near me (you). Hopefully this list will help you identify some amazing parks near Maryland. Most of these parks have playgrounds, but more importantly, all of them have a unique feature that makes it a fun visit to a park for kids.
Patapsco Valley State Park – Baltimore, MD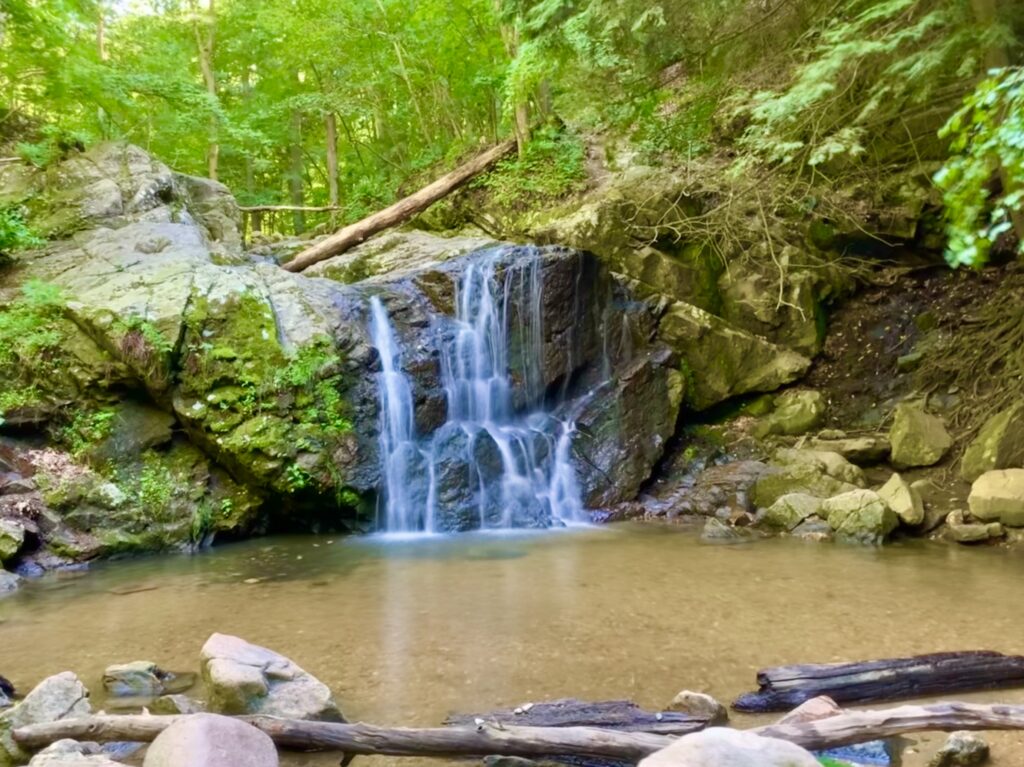 Patapsco Valley State Park has several different areas within Baltimore and Howard counties. The park contains over 200 miles of trails, including the Cascade Falls Trail. This trail leads to a beautiful waterfall, and several other cascades as you travel upstream.
The Cascade Falls trailhead is accessible from the Orange Grove area of the park. Keep in mind that there is an entrance fee for the Patapsco Valley State Park.
Watkins Regional Park – Upper Marlboro, MD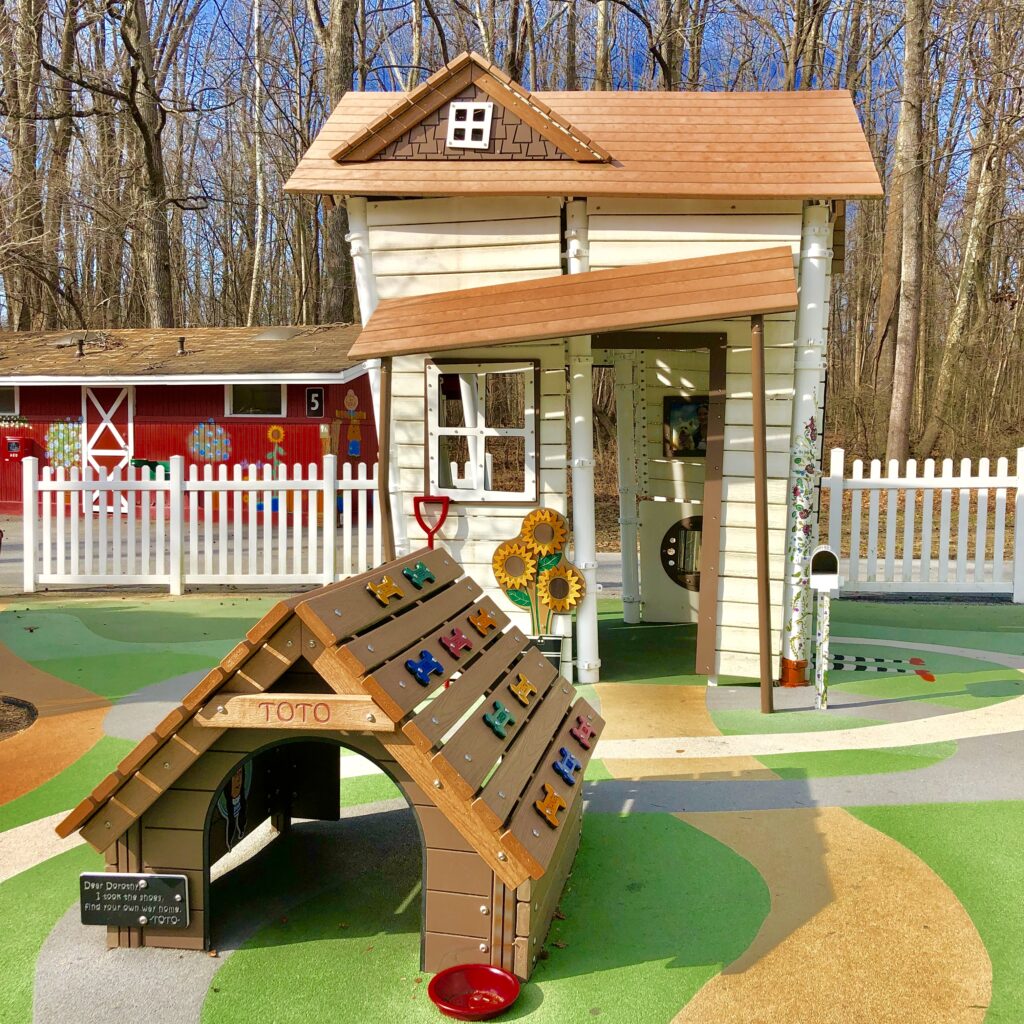 Watkins Regional Park in Upper Marlboro, Maryland has a lot of great features for kids. There's the Wizard of Oz playground, plus in the summer the park has a miniature train, and mini golf. In the winter, there's a holiday drive-thru light snow.
Herrington Manor State Park – Oakland, MD
One of the gems of the Deep Creek Lake region is Herrington Manor State Park in Oakland. This park includes a lake with swimming beach. There's a boat rental area and concession stand. Many picnic tables line the beach area.
Keep in mind there is an entrance fee for Herrington Manor State Park.
Gunpowder Falls State Park – Middle River, MD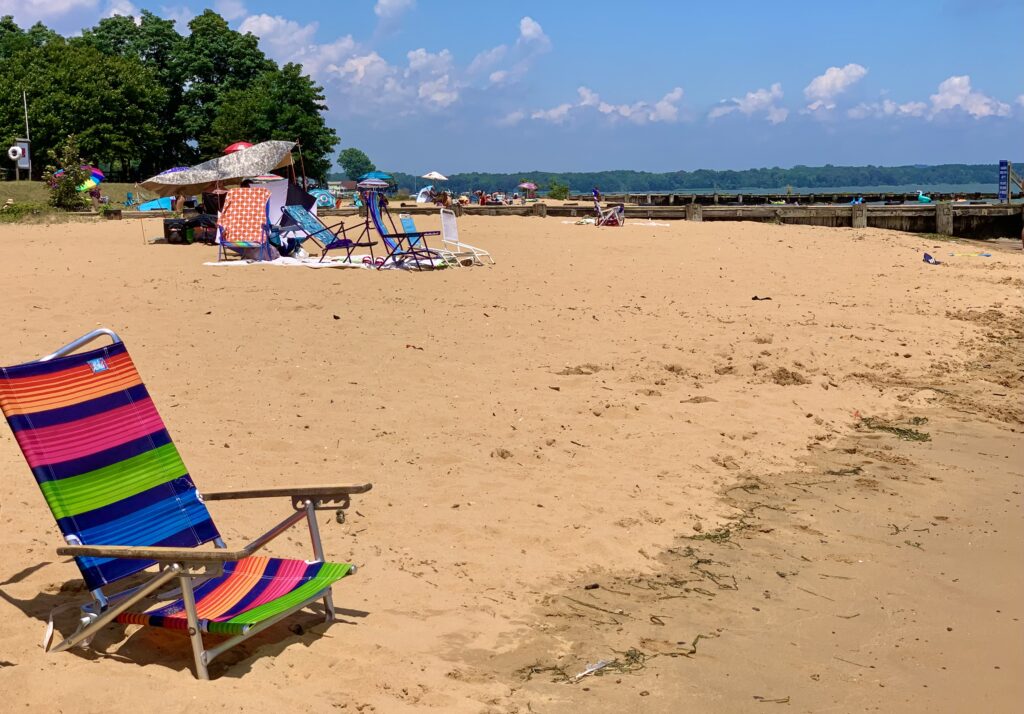 Gunpowder Falls State Park is another Maryland park that has several different areas. One popular area is the Hammerman Area. This area has many picnic pavilions, but also the swimming area with sand beach on the banks of the Gunpowder River.
There is a fee to enter Gunpowder Fall State Park. There are a total of six areas of this park. Many of the other areas offer hiking. There's even a marina located at Dundee Creek which offers boat launching and boat rentals.
Angel Park – Perry Hall, MD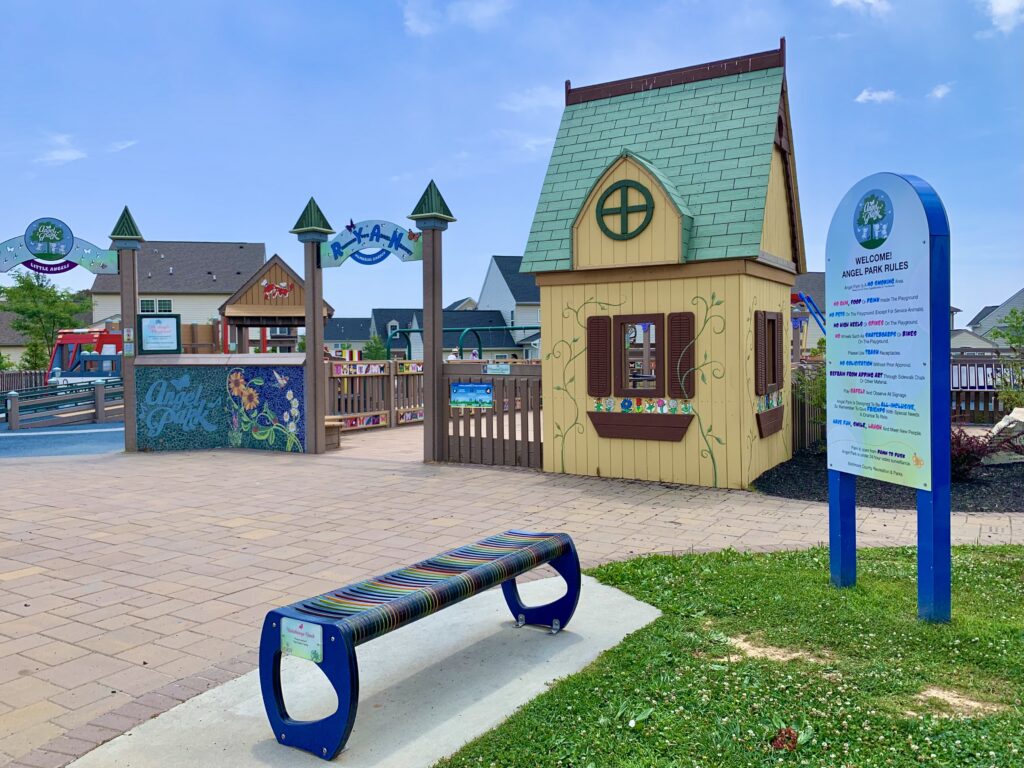 Angel Park in Perry Hall is a gigantic playground that has an area for toddlers and older children. There are so many slides and places to climb. The themes throughout this playground are very well-done. There's even a zip line in the corner of the older children's playground.
This playground has a large parking lot beside the Baltimore County Public Library. There's also a pavilion for a place to relax and get in the shade.
Rockfield Park – Bel Air, MD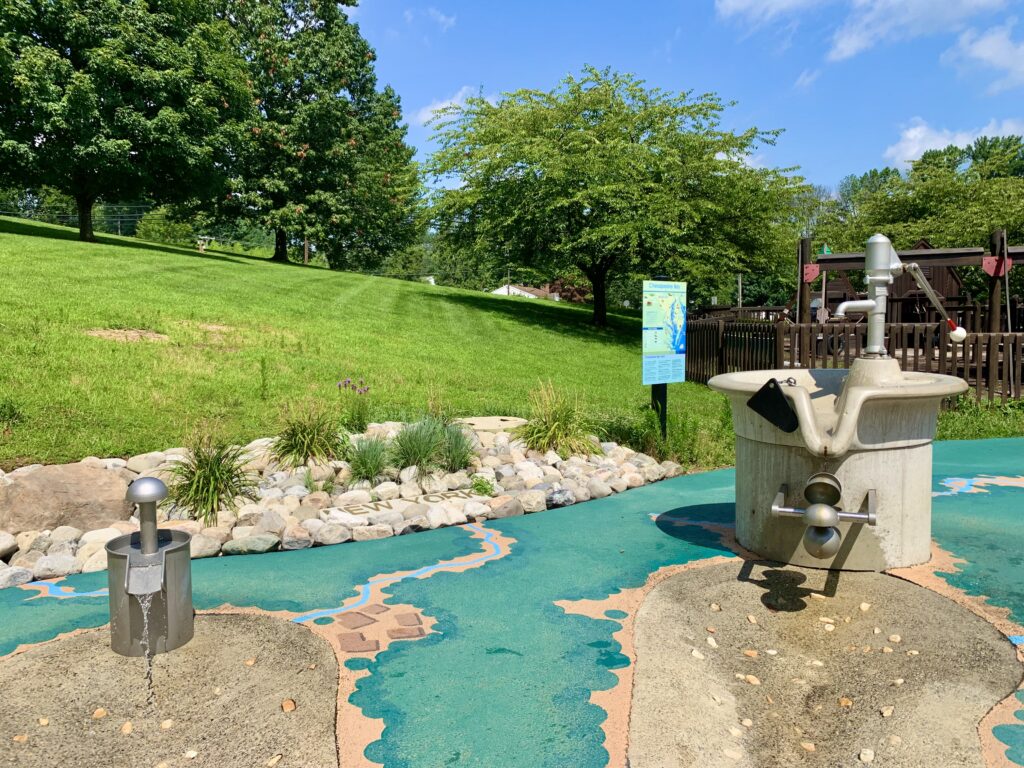 Rockfield Park in Bel Air has a very unique playground with water play. In the summer, the water is turned on to create all kinds of activities. There's also a wooden playground right beside the water play area. Luckily, a few trees help shade the playground on sunny days.
Since there is so many water play opportunities at this park, it may be best to bring a swimsuit for your children.
Wheaton Regional Park – Wheaton, MD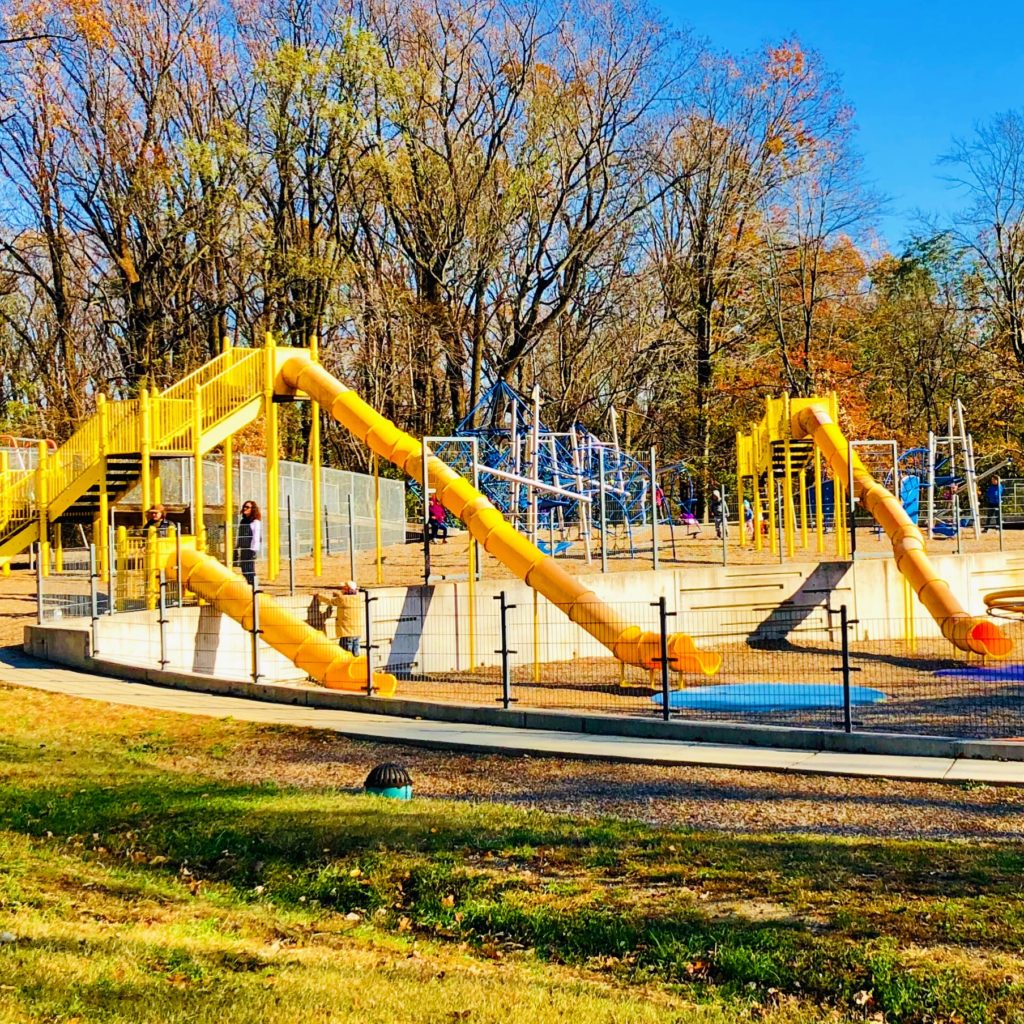 Wheaton Regional Park is in Wheaton and near Silver Spring. It is known for its blue mountain and really long yellow slides. This park is unlike traditional playgrounds and uses the terrain to make the slides in this park very unique.
Blandair Regional Park – Columbia, MD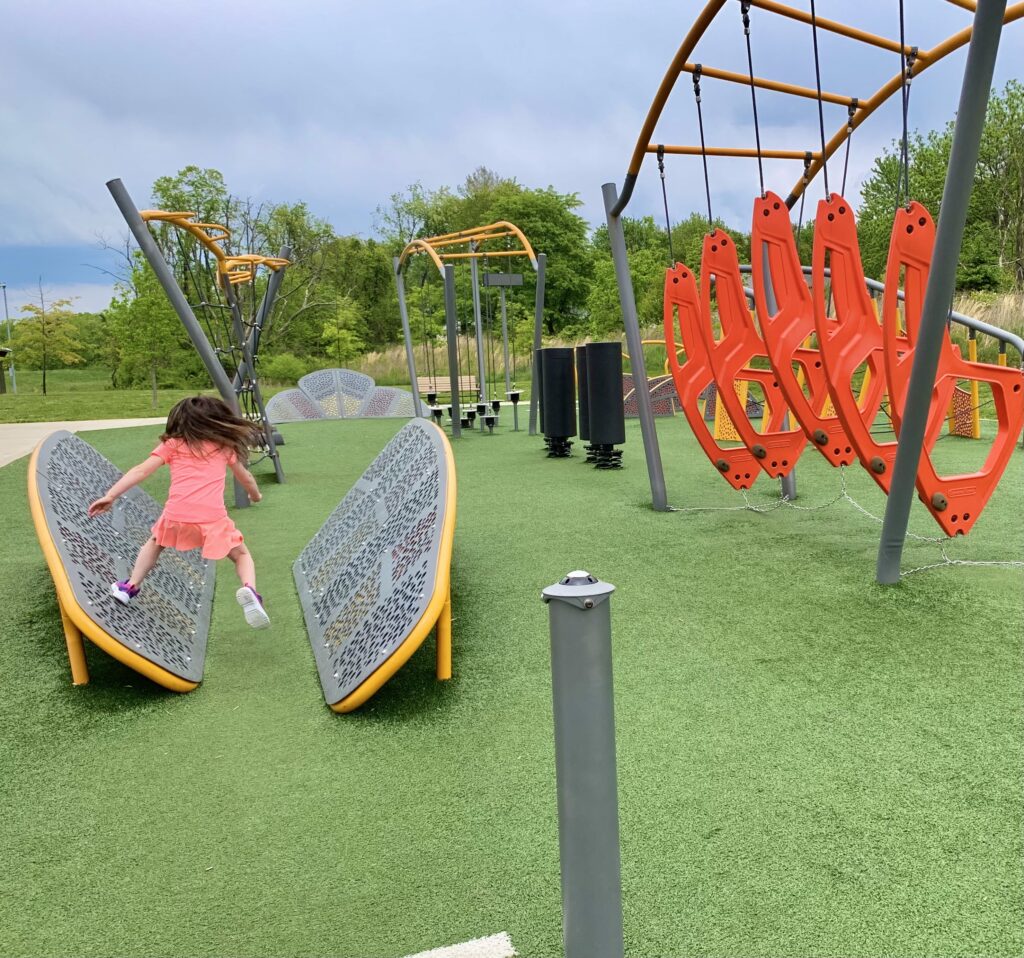 Blandair Regional Park in Columbia, Maryland is a gigantic park with many areas and playing fields. There are two major playgrounds at this park. One of them, Laura's Place, just opened within the last couple of years. It has sections for toddlers and older children. There's also a separate park of the park that has a challenge course!
Cunningham Falls State Park – Thurmont, MD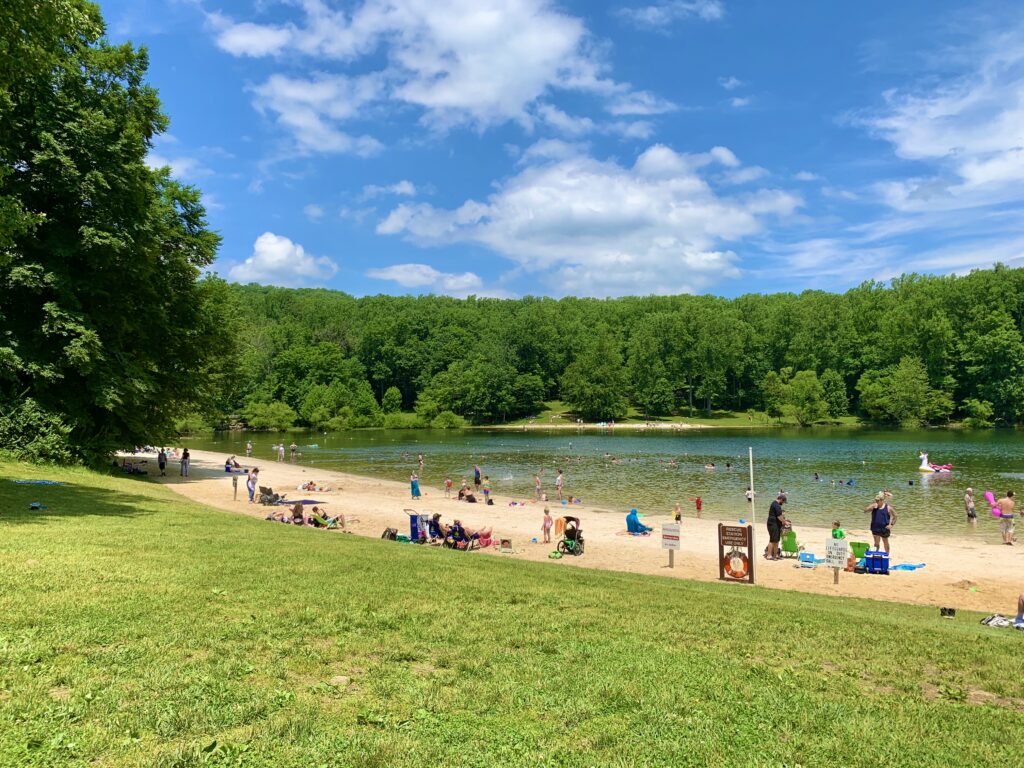 This park is located not far from the Pennsylvania border. Cunningham Falls State Park is located in Thurmont, Maryland. This state park has two swimming beaches on their lake. There's also a kid-friendly hike to a waterfall, for which the park is named.
Keep in mind there is a fee to enter this state park. It can get very busy on summer weekends, so plan accordingly and try to visit on a weekday.
Rocks State Park – Pylesville, MD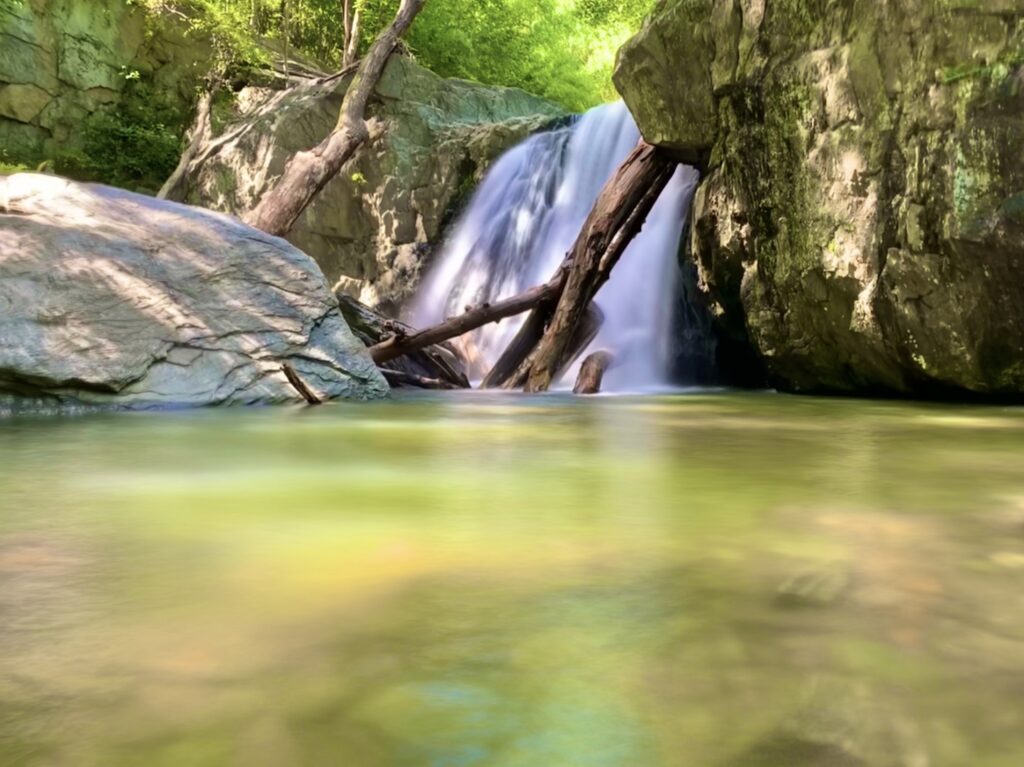 Rocks State Park in Pylesville, Maryland has a very popular area called Falling Branch. This area of the park even requires a parking reservation on summer weekends and holidays. The reservation is free, but required because the parking lot for the trailhead is so small.
There is a short hike that leads to a waterfall with many rocks and banks to take in the beauty! It's even possible to hike to the top of the waterfall.
Sailwinds Park – Cambridge, MD
Sailwinds Park is easy to spot crossing the bridge into Cambridge, Maryland. This playground is themed with a pirate ship and lighthouse. The play equipment is very unique. There's even a walking path by the water and benches to take in the park's beauty.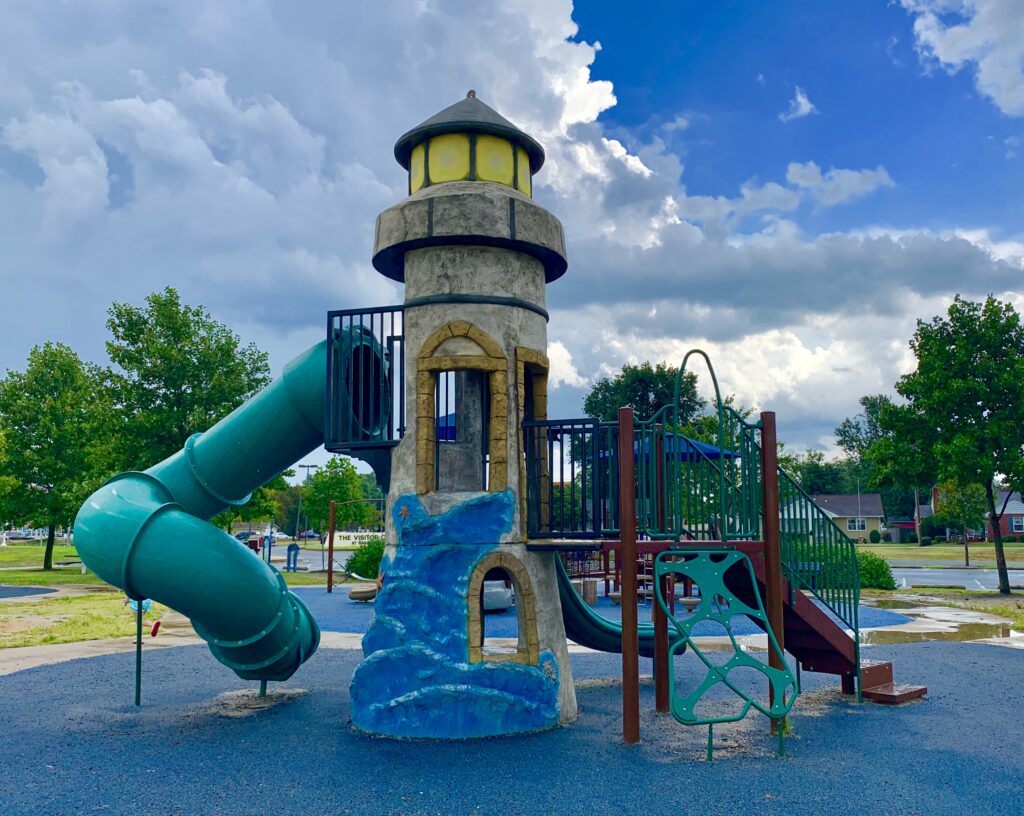 Enjoy these Parks Near Maryland
Hopefully you'll have an amazing time exploring these parks near Maryland! Enjoy the great outdoors! As always, be sure you proceed with caution, as natural hazards can exist while exploring these playgrounds and state parks in Maryland. Have fun, but be careful!