Guy Mason Playground and Recreation Center is located in the northwest corner of Washington, D.C. It's just a bit north of Georgetown. The Recreation Center's address is 3600 Calvert St NW, Washington, D.C.
The playground and recreation center is situated close to the border of the Naval Observatory. There's a small parking lot and on-street parking available.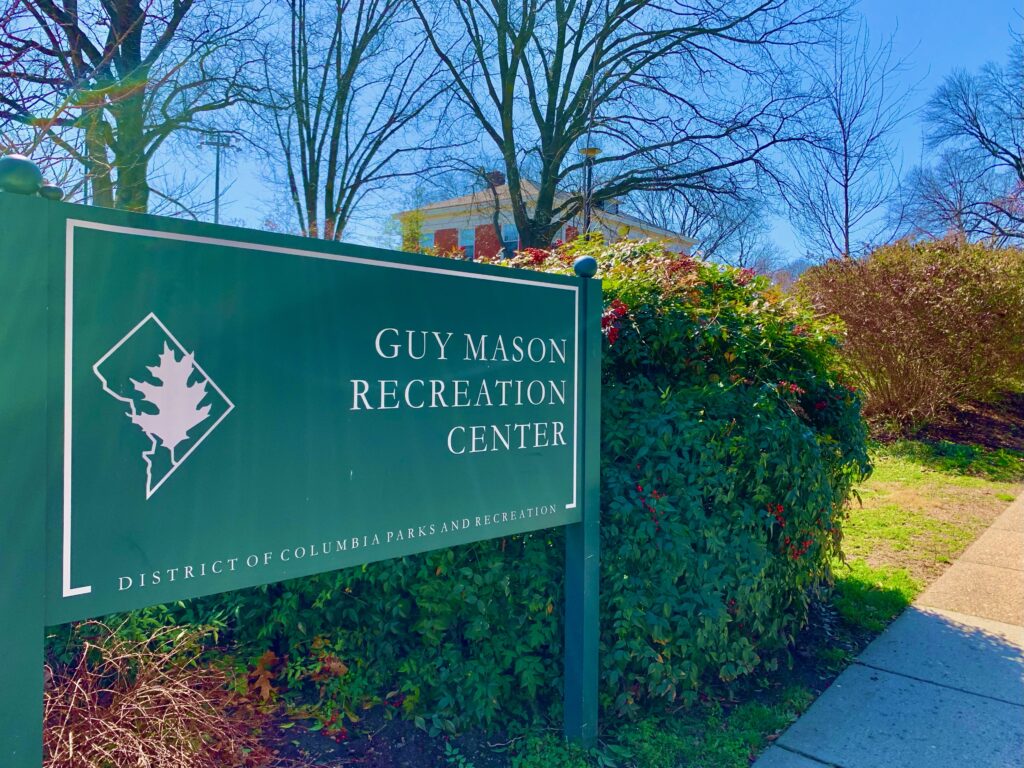 The recreation center grounds include basketball courts, a sports field, and the playground. The playground is a main attraction for kids!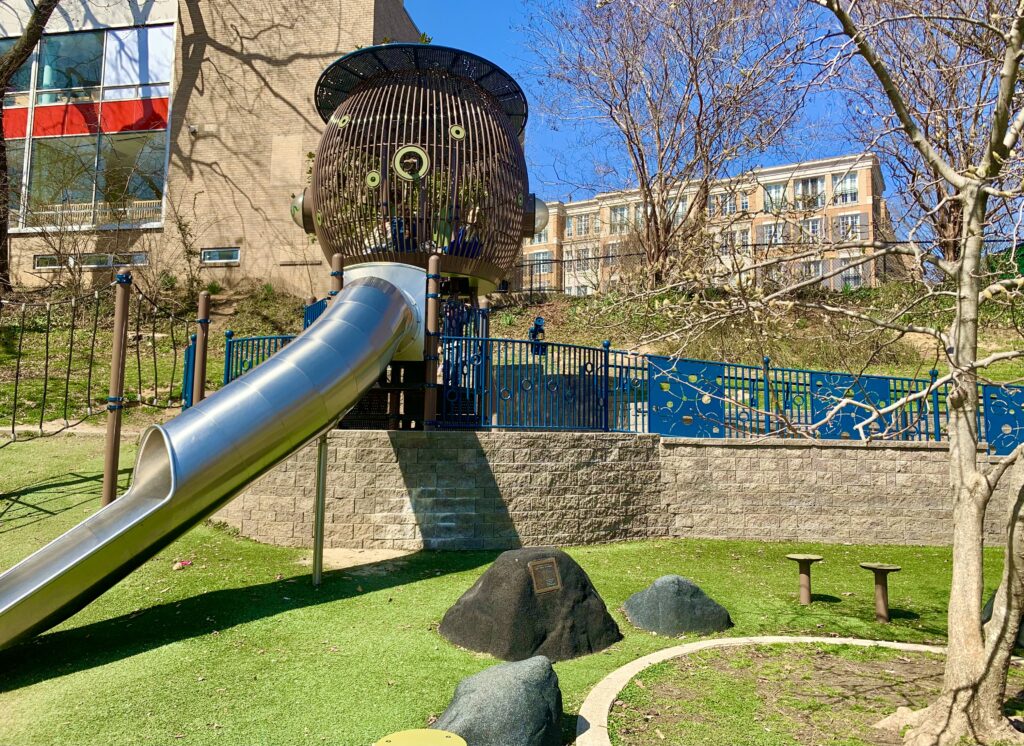 The playground's centerpiece is the nest-like structure which kids can climb. There are holes in the "nest" where kids can look down from above. Once inside, they can use the slide to exit.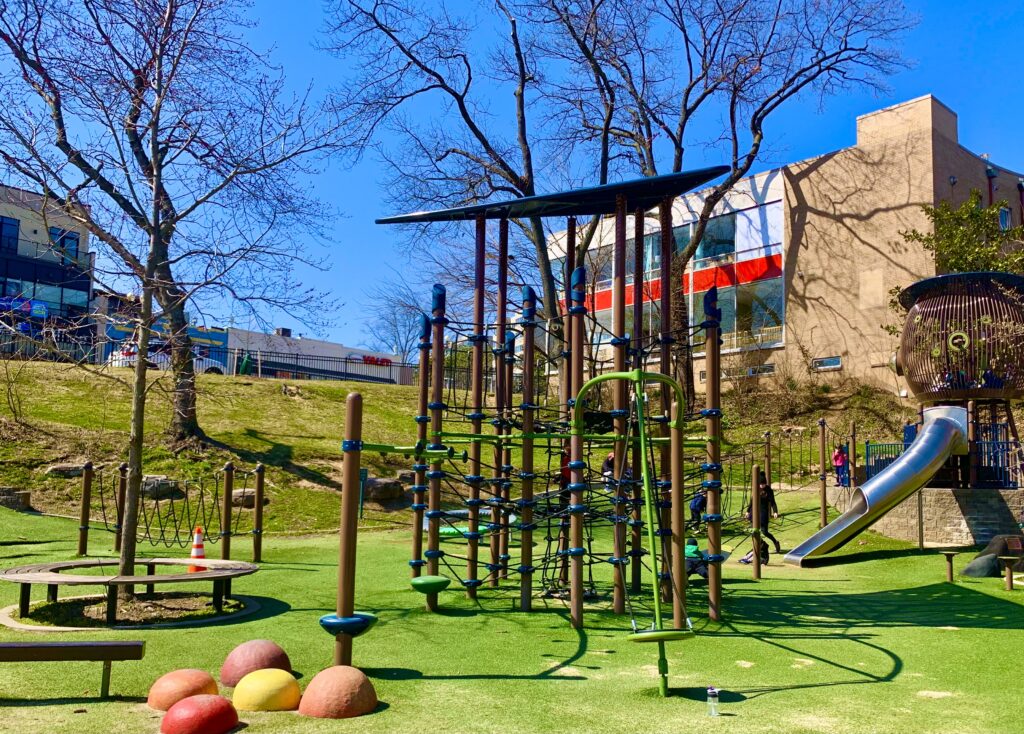 There is a wide-variety of places to play at this playground. There's a large rope climbing structure in the middle of the park with a shade above it. Along the hill section of the park is a roller slide, which seemed to be very popular with younger children. Many more ropes climbing options are available, some are closer to the ground for young children, while others go a few feet off the ground for older children.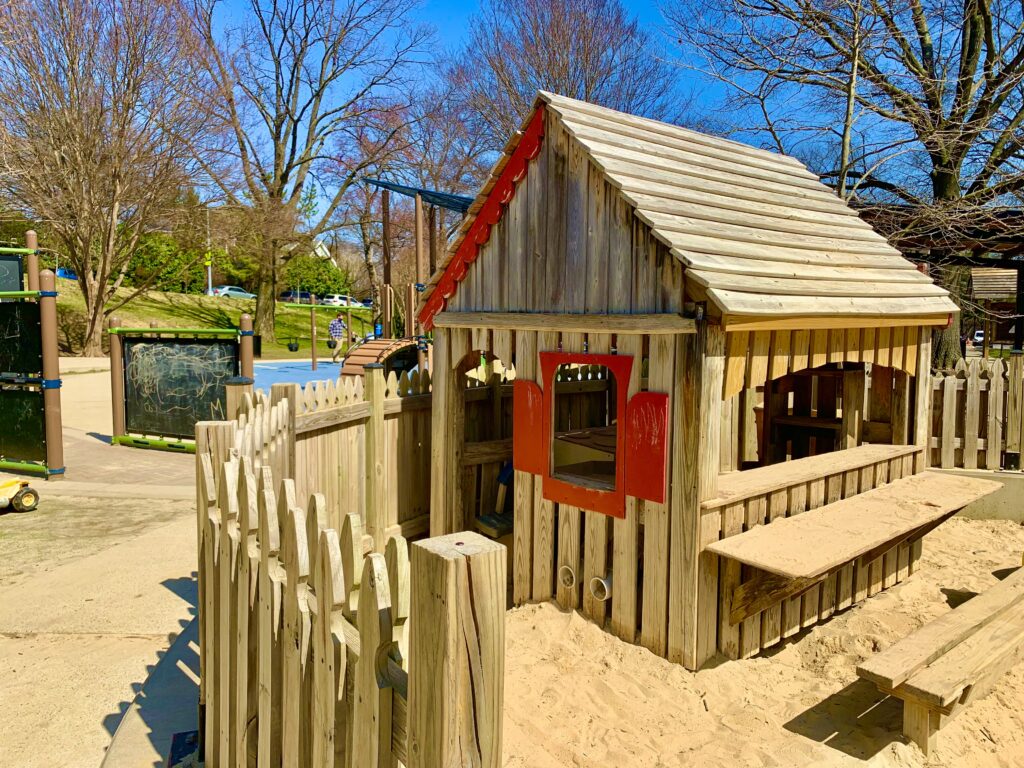 Another popular area of the playground is the sandbox area. There's a playhouse inside the sand area, complete with a counter and benches for the "customers". Keep in mind kids shoes and clothes can get very sandy in this play area.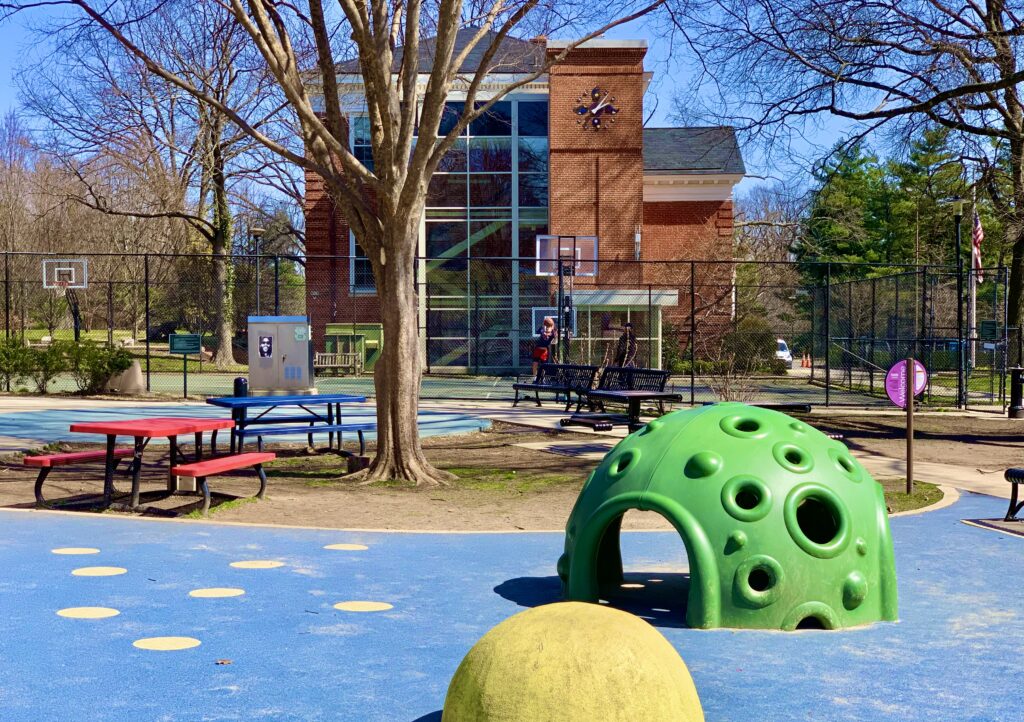 There's a small toddler area closer to the basketball courts. Picnic tables are also located in this area under a shade tree.
For Guy Mason Recreation Center hours, check their website.
More Amazing Playgrounds
There are tons of amazing playgrounds in the Maryland, Virginia, and Washington, D.C. area. Here are some posts to help you find the best ones:
Check out these amazing playgrounds in the Washington, D.C. area.
Check out the best playgrounds in Maryland.