Strasburg Jaycee Park is located at 218B Miller Street in Strasburg, Pennsylvania. The park is located down a short driveway, so it's not fully visible from the street. The park entrance is located beside a large, red barn.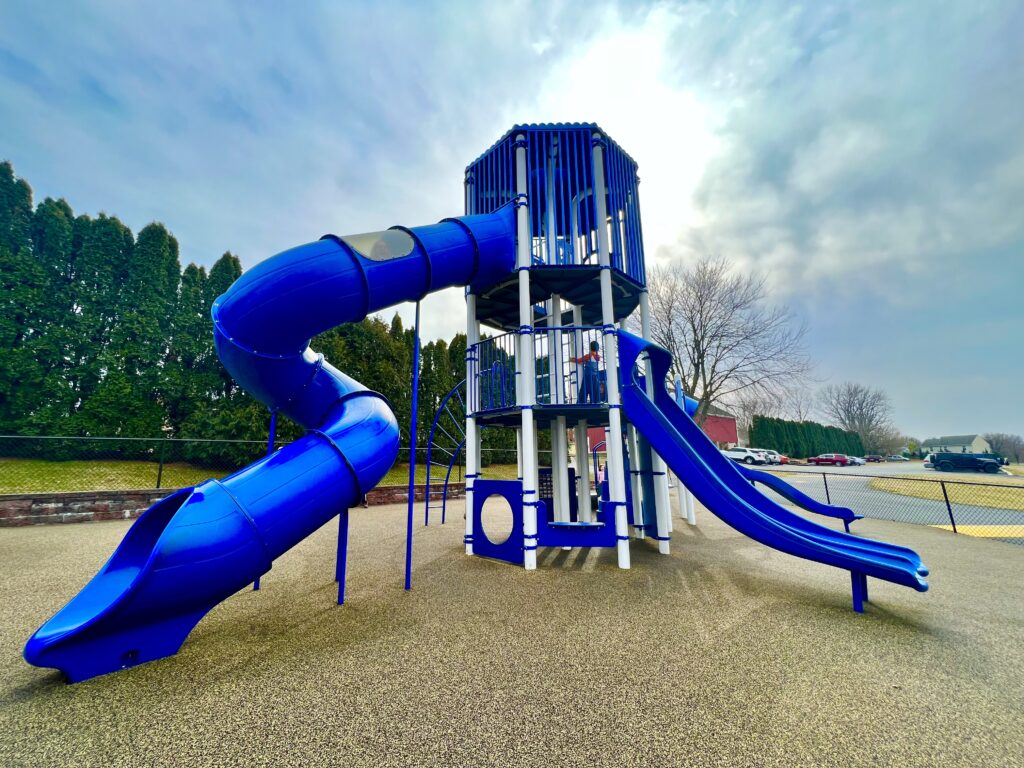 When entering the park, there are several parking areas. The first parking area is by the red barn, and fairly far away from the playground and basketball court.
There's another large parking area by a basketball court. To park closest to the playground entrance, choose the small parking area by the far basketball courts and tennis courts.
There are many sports courts at Strasburg Jaycee Playground. There are three basketball courts, three baseball fields, and two tennis courts.
Strasburg Jaycee Playground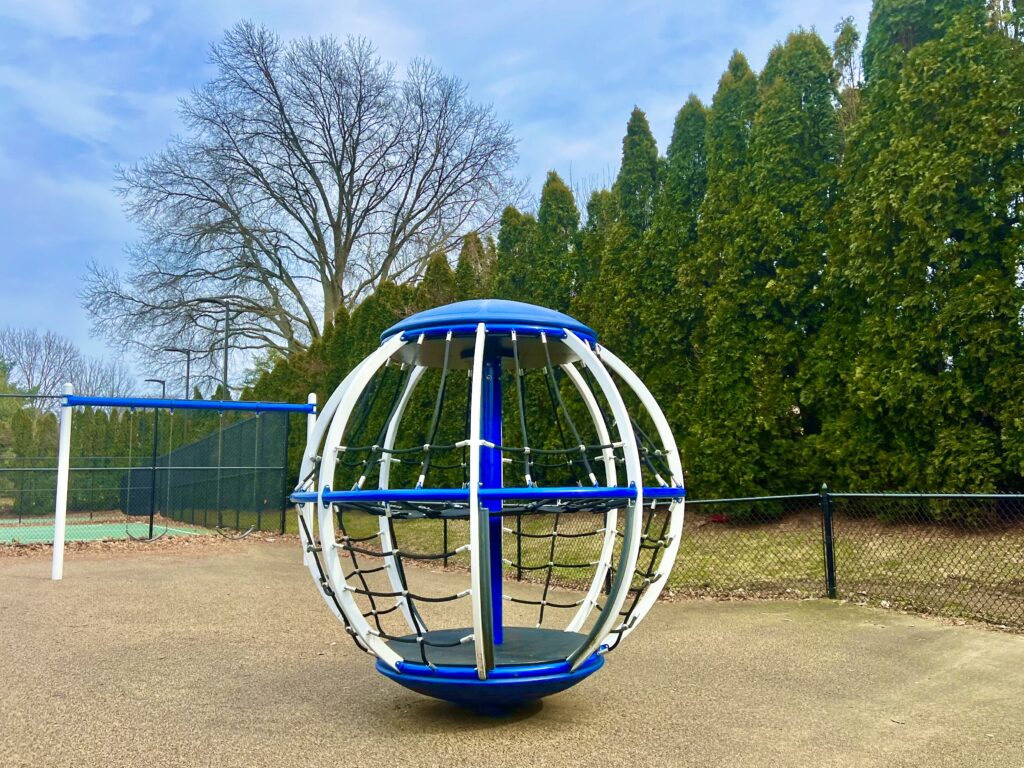 There are two sets of swings. One for older children and one for babies and toddlers. There's also a shaded set of benches in between the main playground structures and the swings.
The playground area is fully fenced, with only a small gap in the fencing near the basketball court.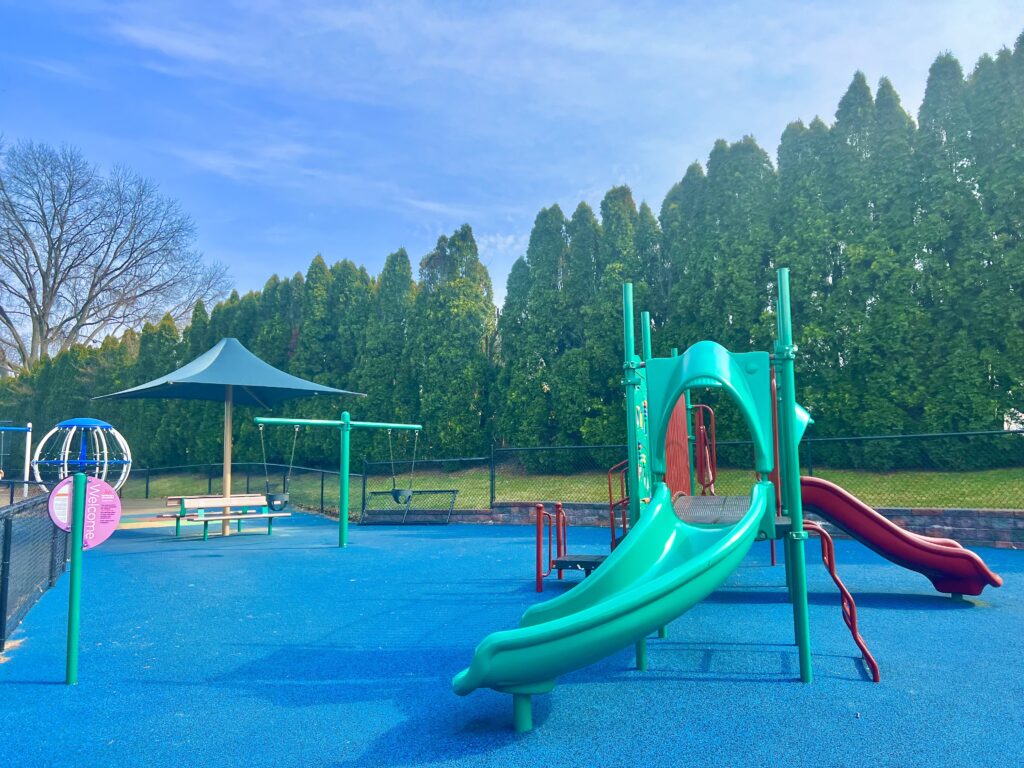 Strasburg Jaycee Park Restrooms
There is a large building between the baseball fields that has restrooms. During our visit, the doors weren't tested to see if they are unlocked.
Strasburg Community Park Walking Trail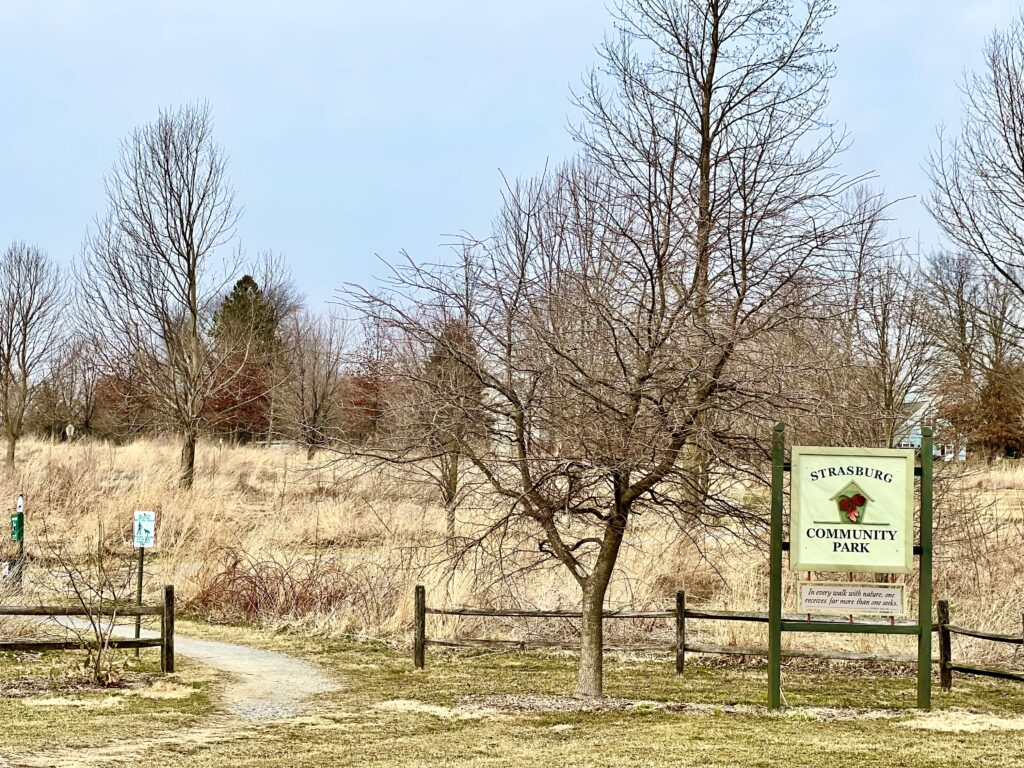 The Strasburg Jaycee Park also borders the Strasburg Community Park, which has a walking trail. This path leads in a circular pattern through the meadow. It looks like it would be best enjoyed in the spring and summer.
Other Strasburg Attractions
Strasburg is known as a town for train-lovers. There is a Railroad Museum of Pennsylvania, Strasburg Rail Road, The Choo Choo Barn, and even a motel called The Red Caboose.
Looking for more amazing playgrounds in Pennsylvania?
Pennsylvania is home to tons of fabulous playgrounds, in addition to this park. Be sure to check out this list of amazing playgrounds in Pennsylvania.