Masons Mill Park is located at 3500 Masons Mill Road in Willow Grove, Pennsylvania. The park is in Upper Moreland Township in Montgomery County. Willow Grove is north of Philadelphia and south of Doylestown.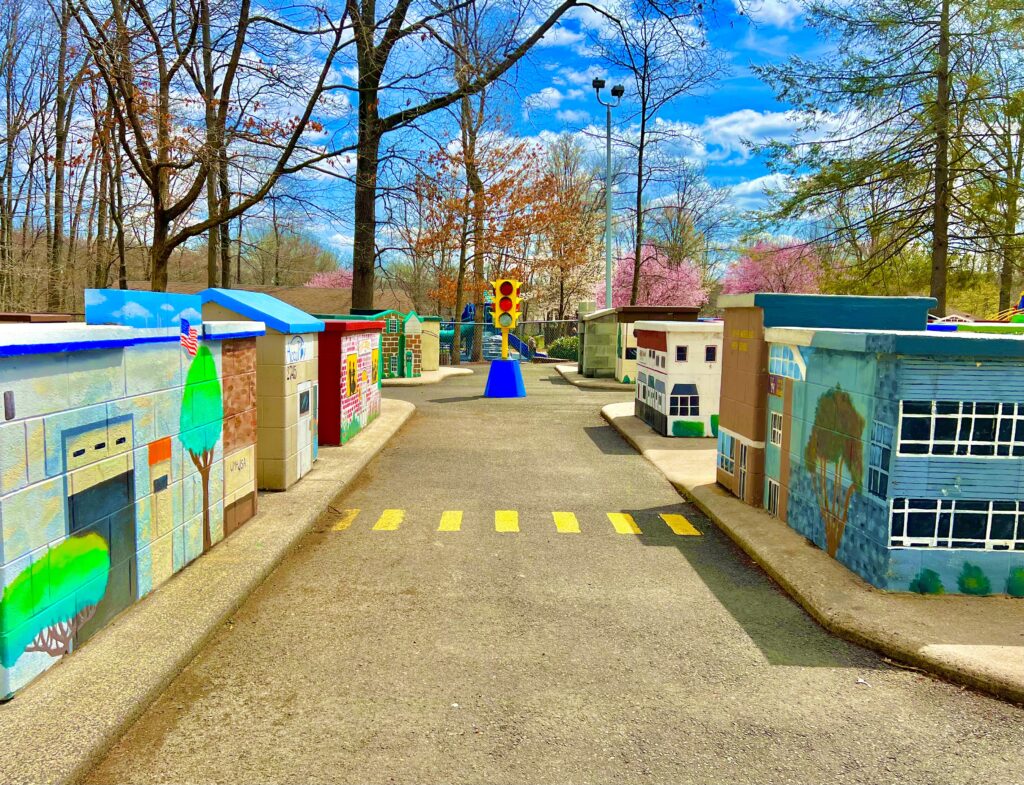 Upon turning onto Masons Mill Rd from Byberry Road, there will be a sign for Masons Mill Business Park. Continue on the road about 500 feet until you see the park's parking areas. The main parking area is very close to the playground. However, there are approximately 76 total acres of Masons Mill Park.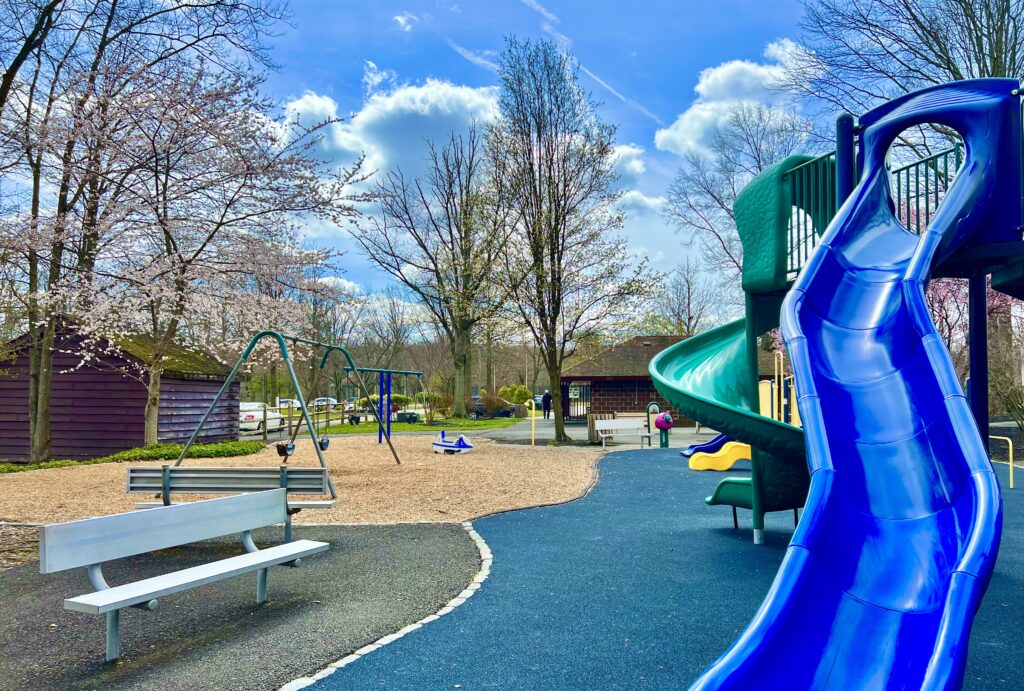 The park features many opportunities for outdoor recreation. There are tennis courts, basketball courts, a fitness trail, and softball fields, but a kid's favorite feature is probably the Safety Town complex. This area is a unique representation of downtown Willow Grove.
Mason's Mill Park Safety Town
It's important to note that this Safety Town differs from the Warminster Community Park version of Safety Town. The Safety Town in Masons Mill Park does not allow scooters, bikes, or roller blades. This little town is specifically for the ride-on Big Wheel.
The buildings are built onto raised curbs. Each of the buildings is distinctly painted to look like a business or building within the town.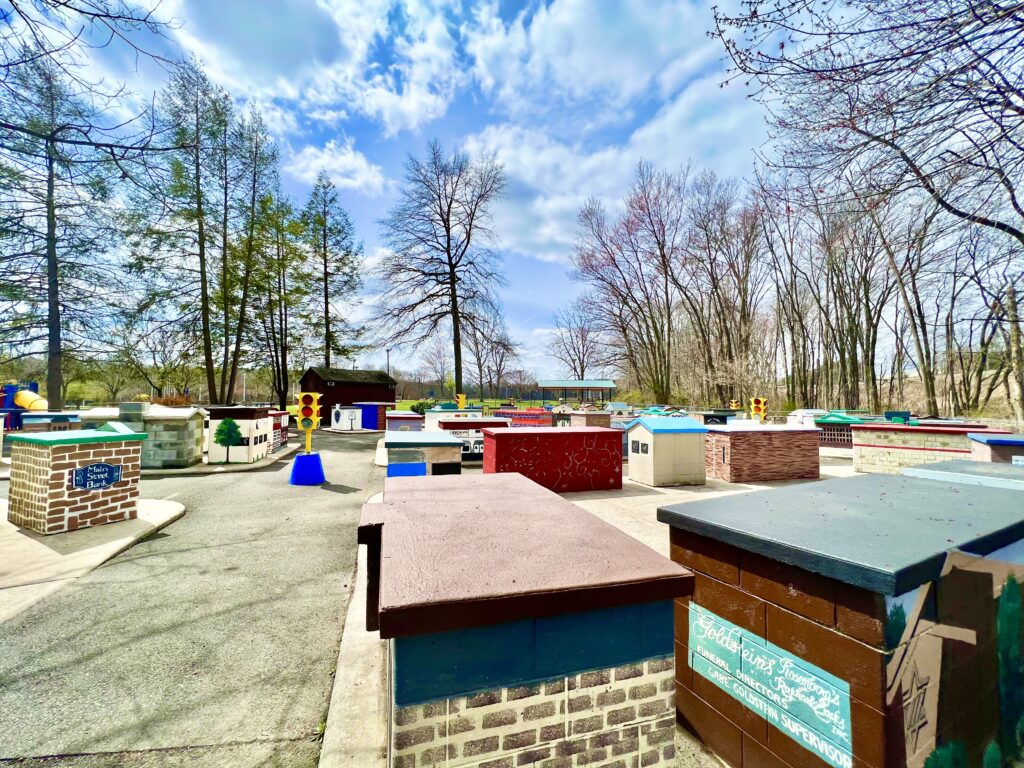 Safety Town is open to the general public, except when it is reserved by groups. According to their rental form, the department of parks and recreation allow rentals on Mondays, Wednesdays, Fridays and weekends from 10 AM to 12:15 PM and 2:30 PM to 4:45 PM. This is subject to change, so check their Facebook page and website before visiting.
Mason's Mill Park Playground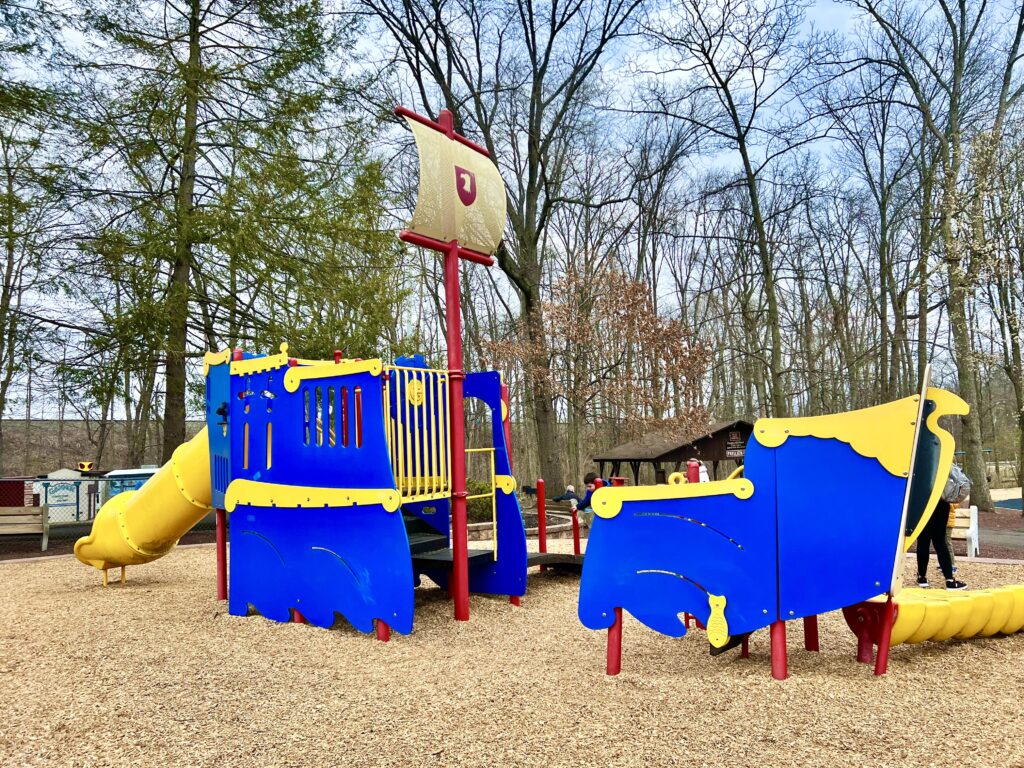 The playground beside Safety Town includes a play structure for older children, as well as a smaller one for toddlers and preschoolers. There are two sets of swings, as well. Baby swings and regular swings are available.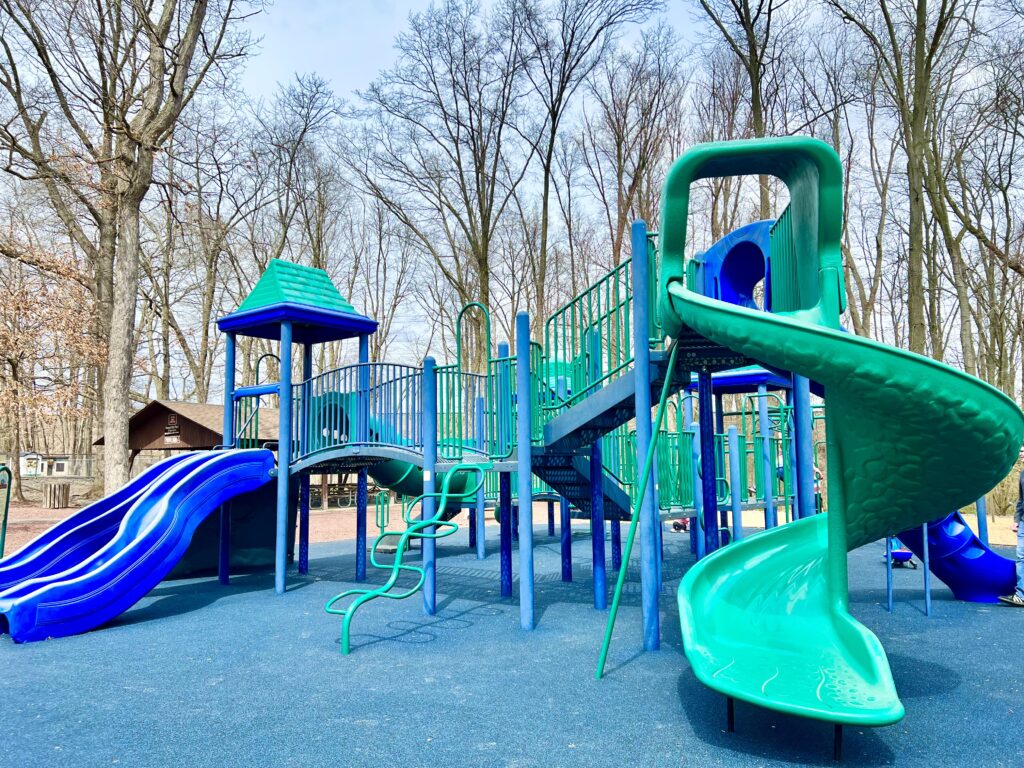 The main playground is a rubber-like surface, while the swings have mulch under them. Benches are available around the perimeter of the playground. This playground is not fenced.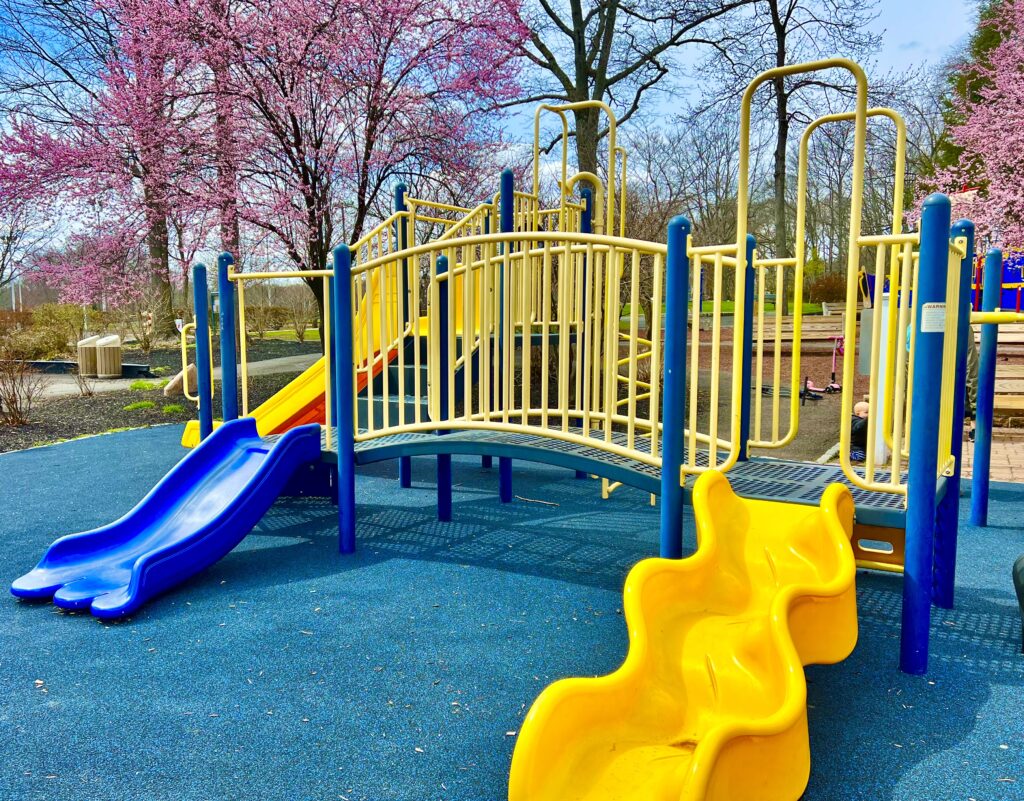 In addition to the sports fields, the Upper Moreland Department of Parks and Recreation website indicate that there's also an archery range at this park. There is a fee to use it, and you must call the Parks & Recreation Dept for information.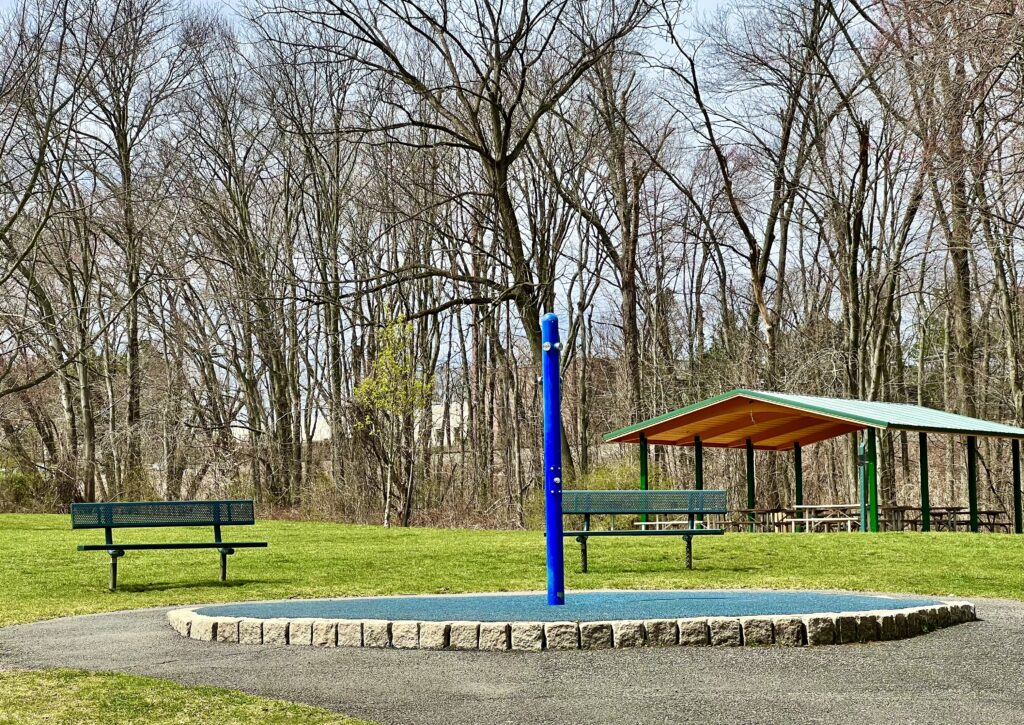 This nice park also features a water spray pole in the summer months. There are a couple of picnic pavilions with picnic tables and charcoal grills. The park also features some open spaces for play.
Looking for more amazing playgrounds?
Pennsylvania is home to tons of fabulous playgrounds, in addition to this park. Be sure to check out this list of amazing playgrounds in Pennsylvania.
Masons Mill Park is a great park to pair with a trip to other parks in the area, such as Warminster Community Park, Lions Pride Park, or Kids Castle in Central Park.