Mill Creek Park is located at 704 E Canal Road in Dover, Pennsylvania. The park is in Conewago Township, and is located at the intersection of Millcreek Road and East Canal Road. Dover is northwest of York and south of Harrisburg.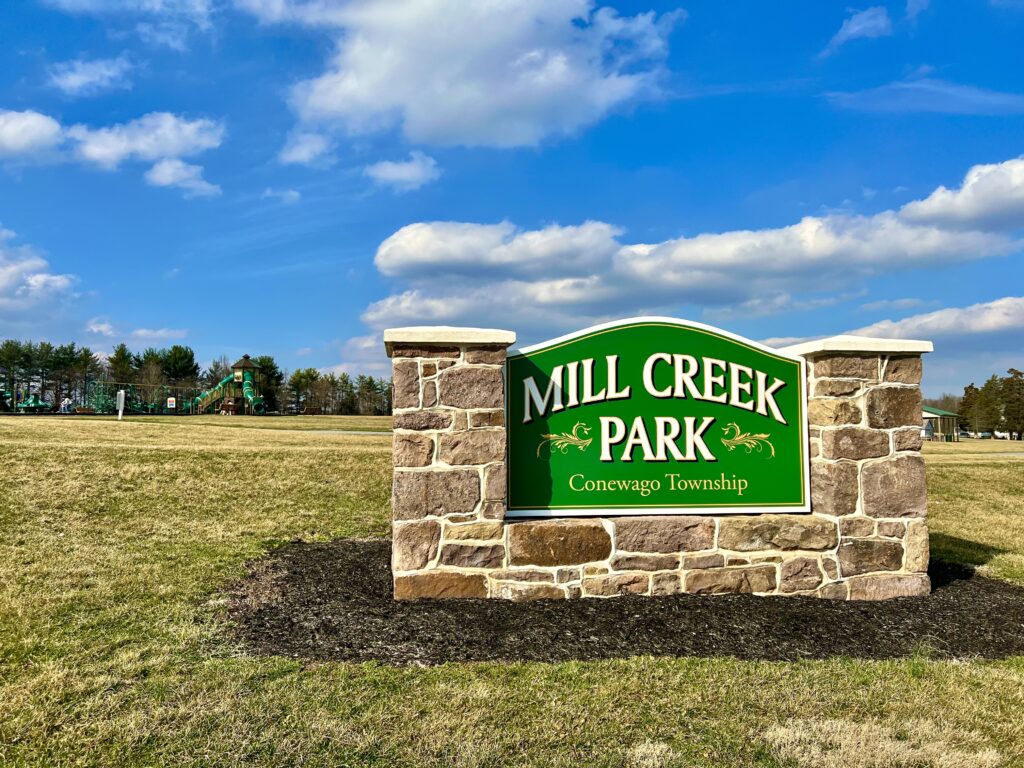 The park has a large parking lot beside the playground. There's also plenty of open space to enjoy at this park. It's a great place to bring a ball or a frisbee to toss around with the kids.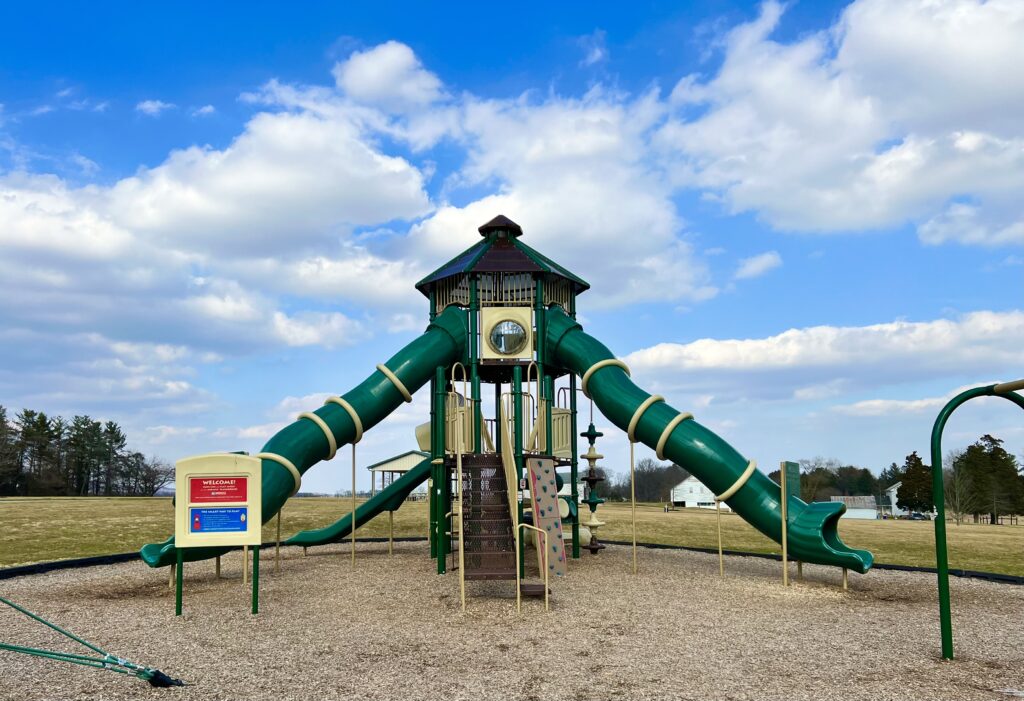 The main playground structure in the park features two long tube slides, and a small rock wall. There are a couple of other climbers to get to the top of this two-story structure. To one side of this structure is a large rope climber. The playground surface is mulch.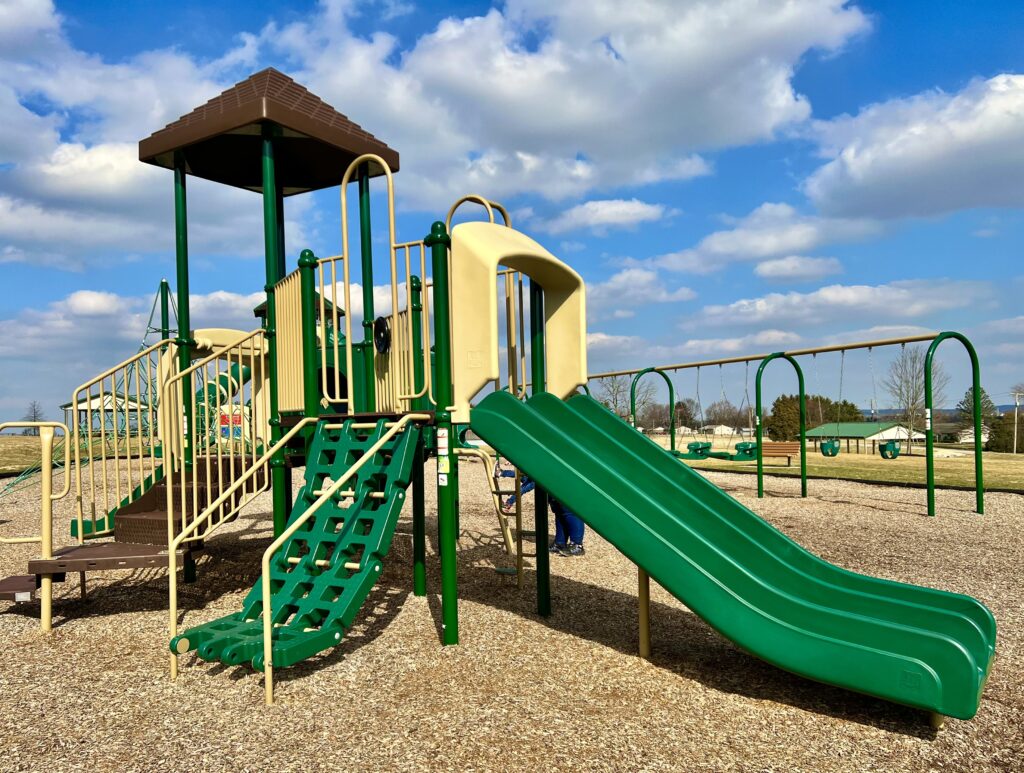 There is a small toddler play structure with slides and a couple of ways to climb to the top of it. There's also a small merry-go-round and picnic table for kids.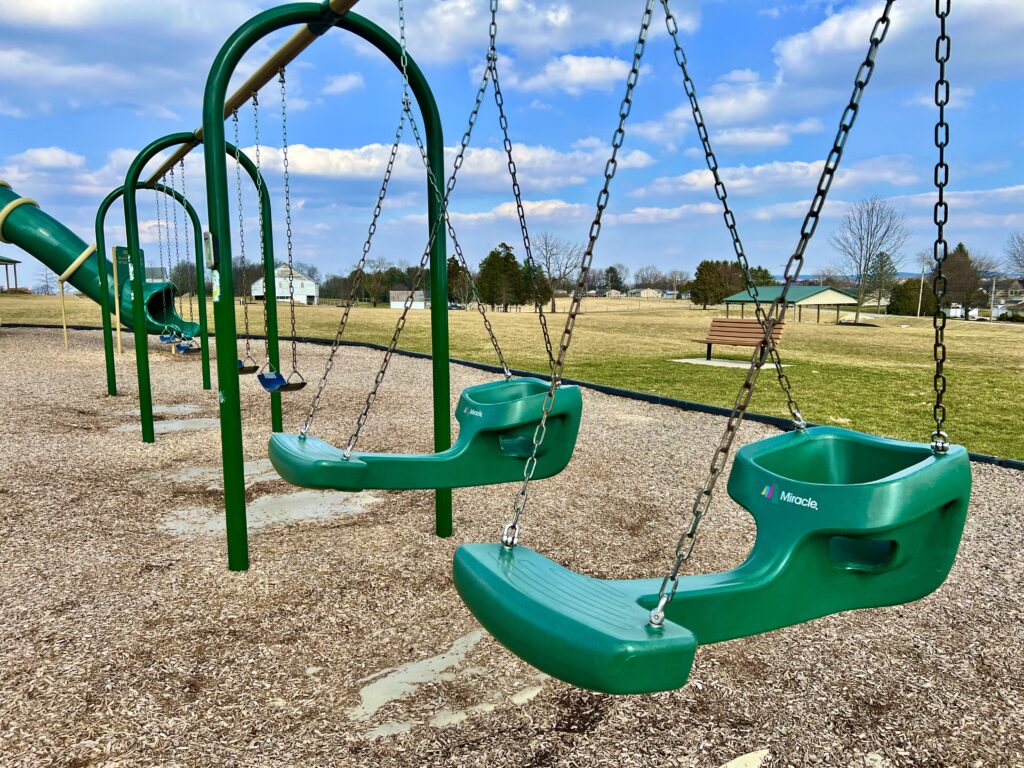 Two types of swings are available at Mill Creek Park. There's baby swings which an adult can also sit on to swing with the baby / toddler. There's also regular swings. A bench is available behind the swing set for adults to sit and watch their children.
Mill Creek Park Pavilion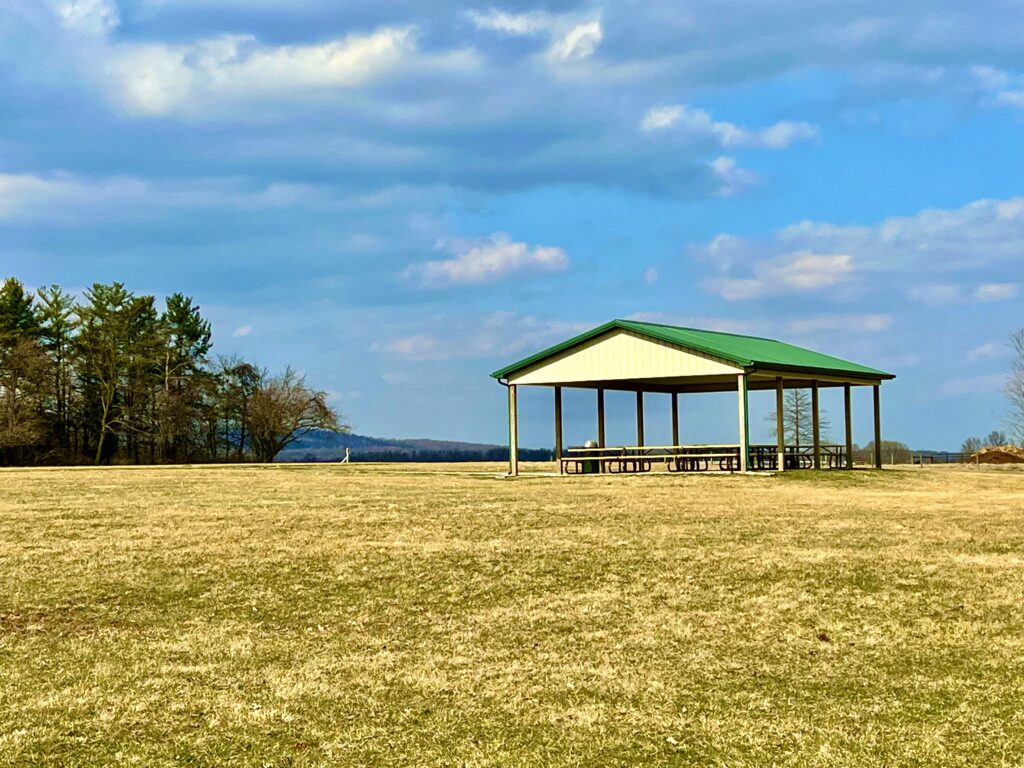 The pavilion sits a bit farther away from the playground with a lot of open space around it. There's picnic tables inside the pavilion.
Looking for more amazing playgrounds?
Pennsylvania is home to tons of fabulous playgrounds, in addition to this park. Be sure to check out this list of amazing playgrounds in Pennsylvania. Also, nearby Maryland boasts many creative playgrounds. Here is a list of some of the best Maryland playgrounds.