Disclaimer:  Caution must be used at all times as natural hazards exist in the wilderness of Blakeslee Natural Area.  Please play wisely and follow the applicable safety guidance.
Blakeslee Natural Area is a 130-acre nature preserve for fishing, hiking, and picnicking. There's also a short hike to a waterfall.
The main features of this area include Tobyhanna Falls and a forest of tall pine trees.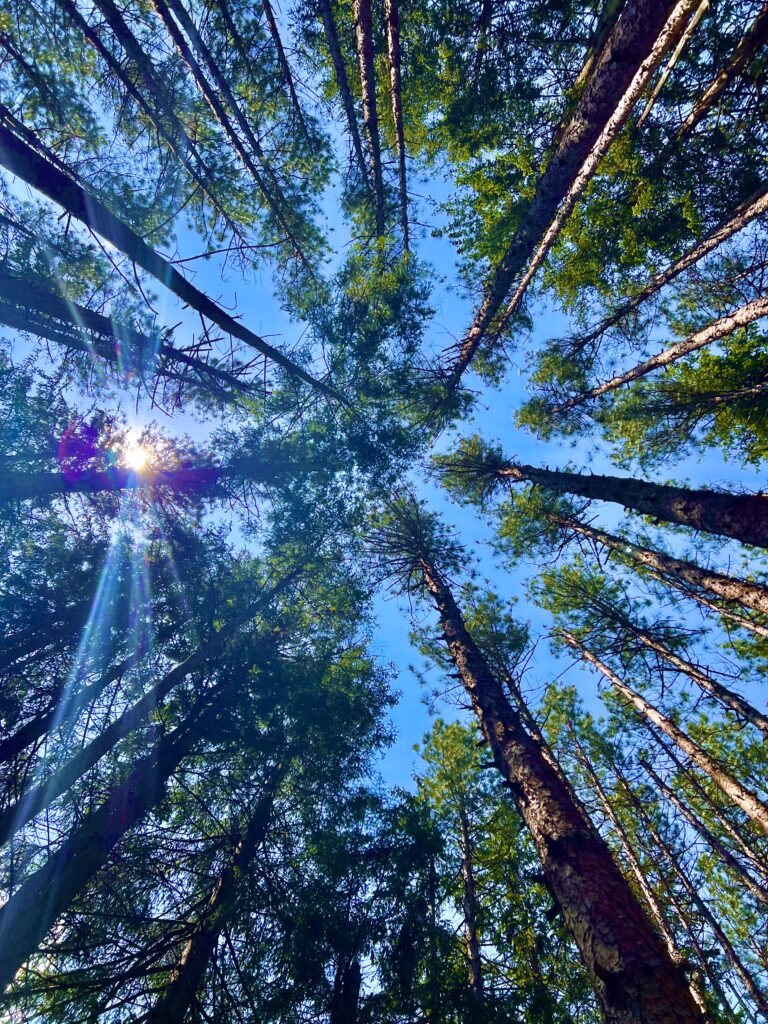 There are two entrances to Blakeslee Natural Area along State Route 115. The upper parking lot is much smaller than the main, or lower lot. The main entrance at the lower lot has picnic tables and picnic pavilion. It's located at 5491 PA-115, Blakeslee, PA.
This main parking area has a relatively large parking lot for a nature area. There's a large pavilion, and another picnic table area to the left of the parking lot when entering the nature area.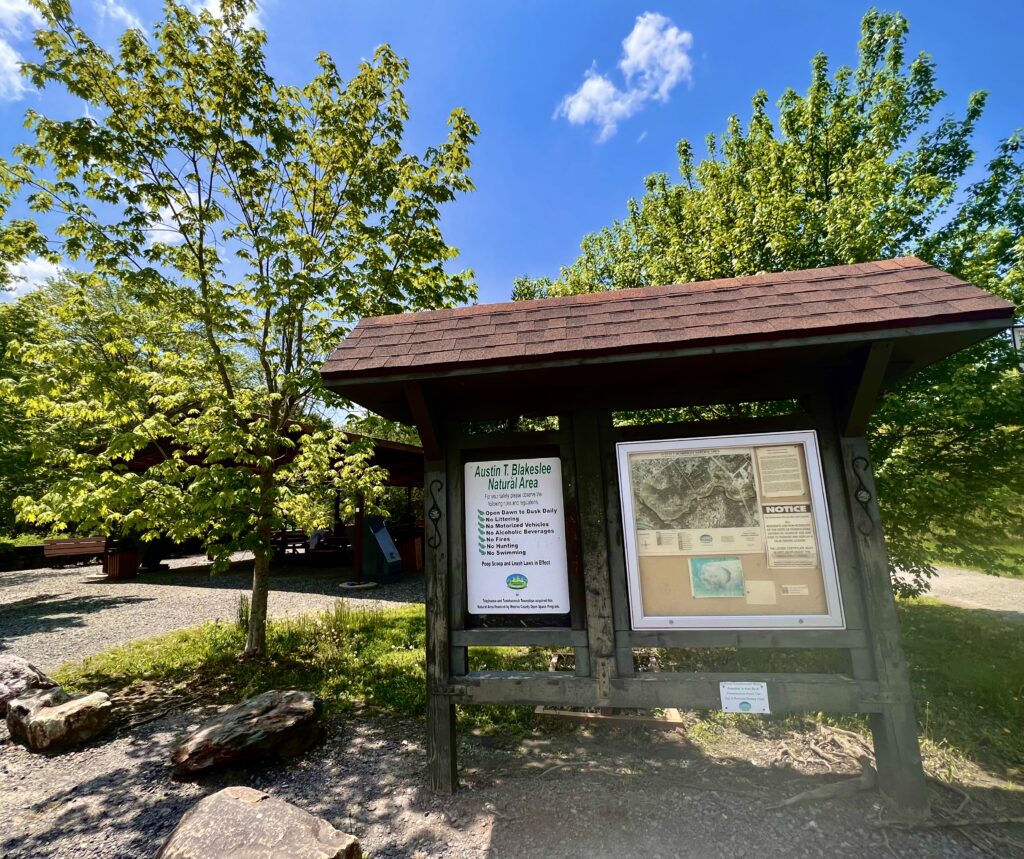 There are three hiking trails in this area. The hiking trail we took followed the creek and led to the waterfall.
Blakeslee Natural Area Waterfall Hike
The entire creek trail is about 1.10 miles, and it's an out and back trail. We turned back once we viewed the waterfall, but it continues to follow the creek for another half mile. The hike to the waterfall was approximately a half mile.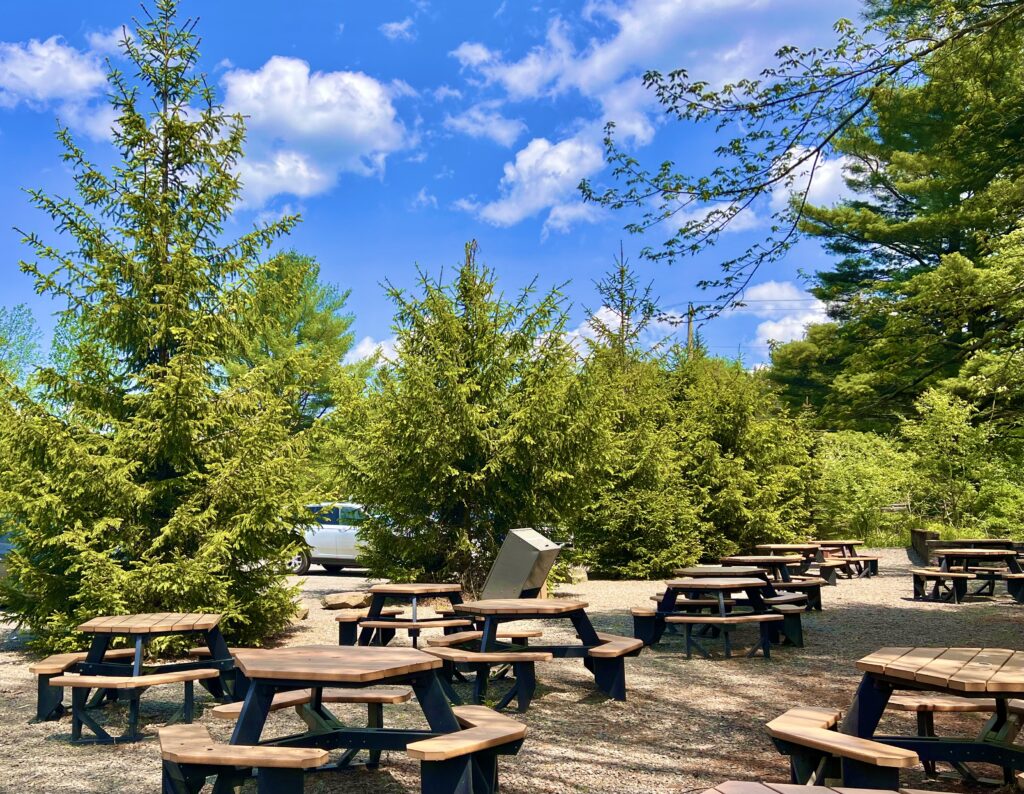 However, even though the hike to the waterfall seems like a short distance, there were many obstacles to cross. At first there are bridges across the creeks and muddy areas. Later, one major bridge is out and we needed to cross by walking through a small ravine with a creek.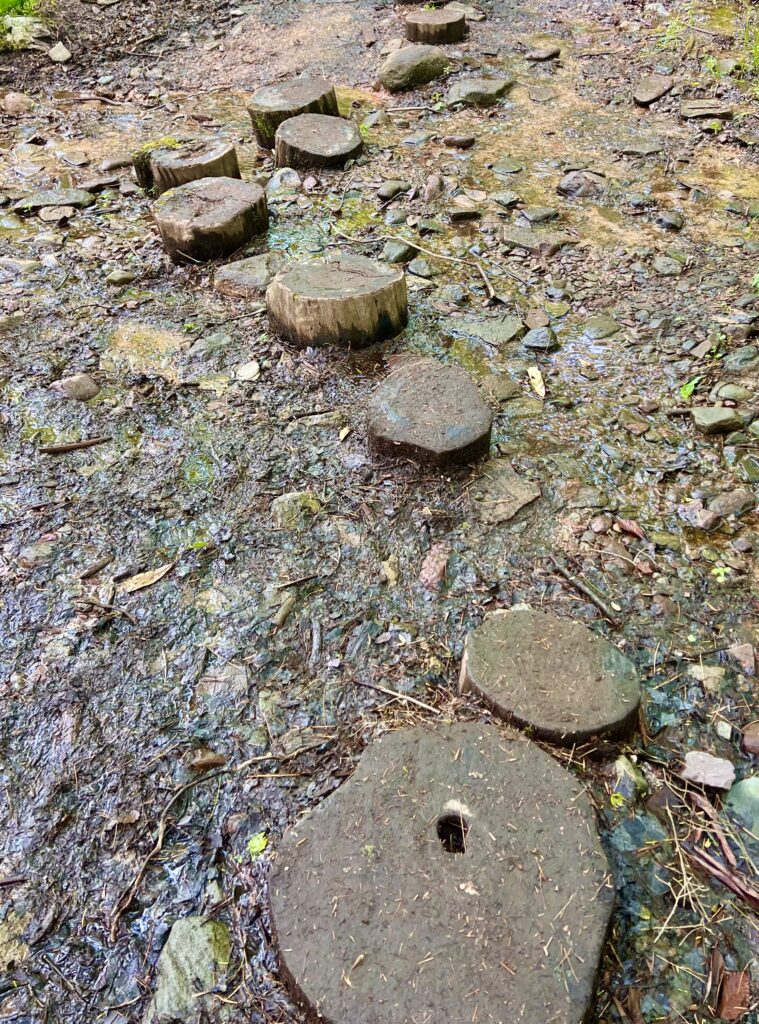 At other points, there is a lot of mud, but there are logs placed at stepping intervals to get across the muddy area. Wearing old shoes and bringing a second pair of shoes would be a good idea.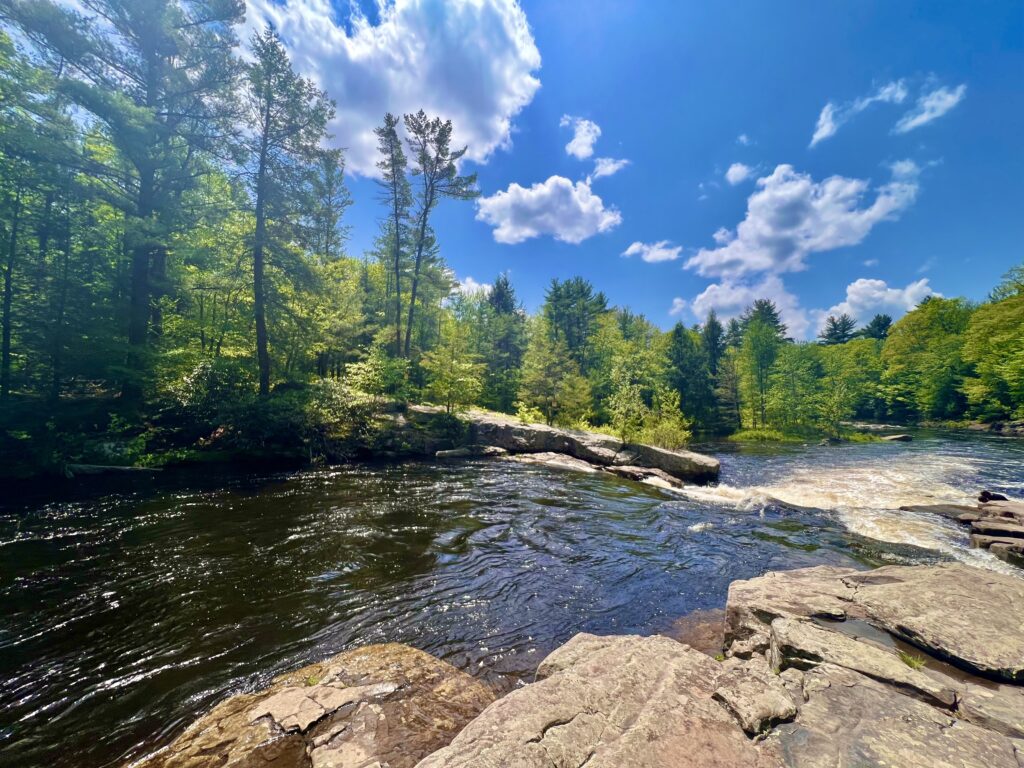 Once you reach the waterfalls, there's a rock ledge that goes out into the creek. The waterfall isn't a very high fall, but it's a very powerful one when the water is high.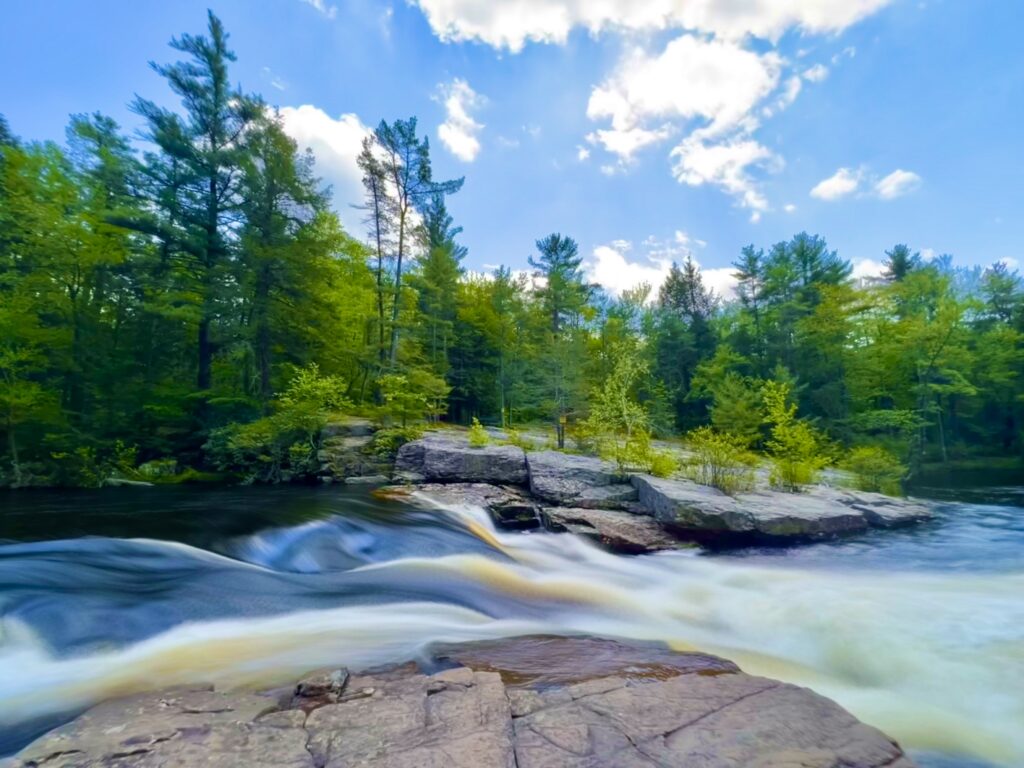 Looking for more hikes in Pennsylvania?
Check out –