Violet Hill Park is a new park built on the site of the old Violet Hill School in York, PA. The park is located beside the Spring Garden Township building, and the address is 340 Tri Hill Road.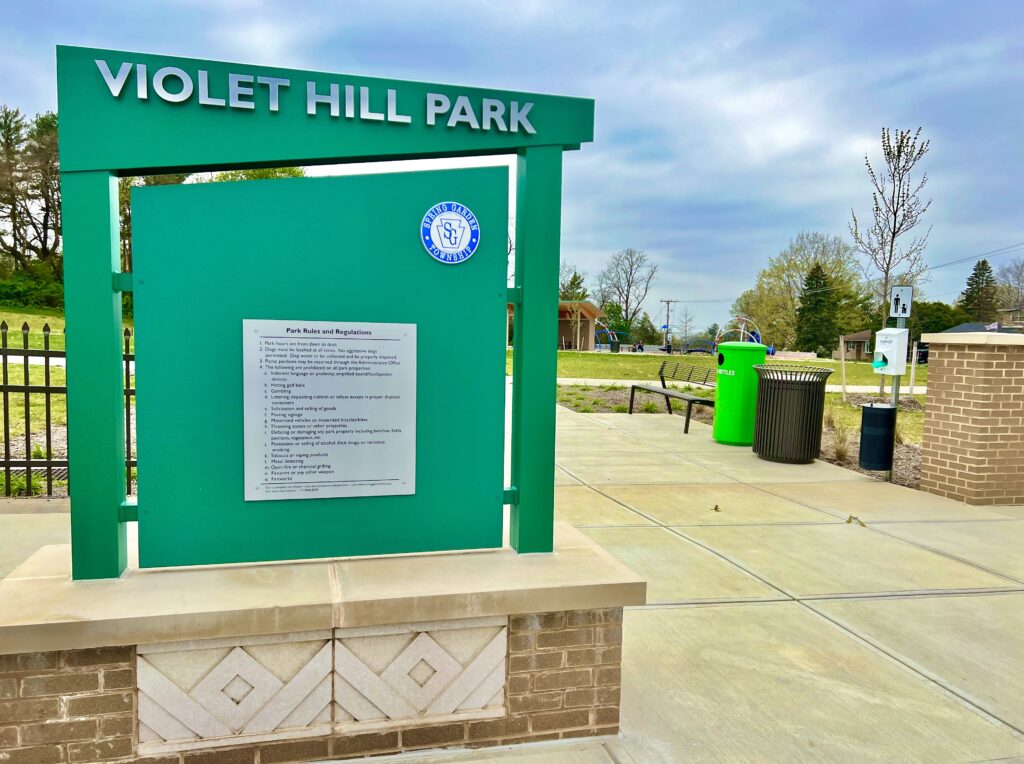 The entrance sign explains the history of the area, including the old school that was previously located there.
The walk to the playground from the parking lot consists of a large circular, paved path. In the center of the circle, there is a large grassy area. This paved path is a great place for small ride-on toys and bikes.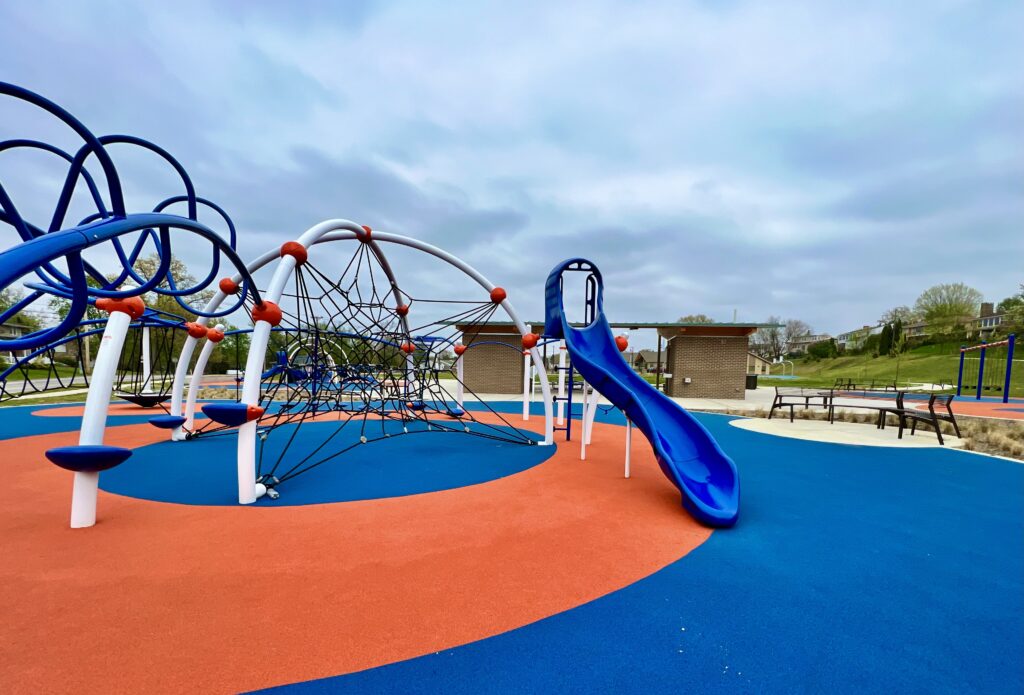 At the far end of the circle from the parking lot, there's a playground and pavilion. The playground consists of a large play structure, a small play structure, and a swing area.
Violet Hill Park Playground
The large play structure has many climbing opportunities. There are ropes and monkey bars, which makes for a great obstacle course.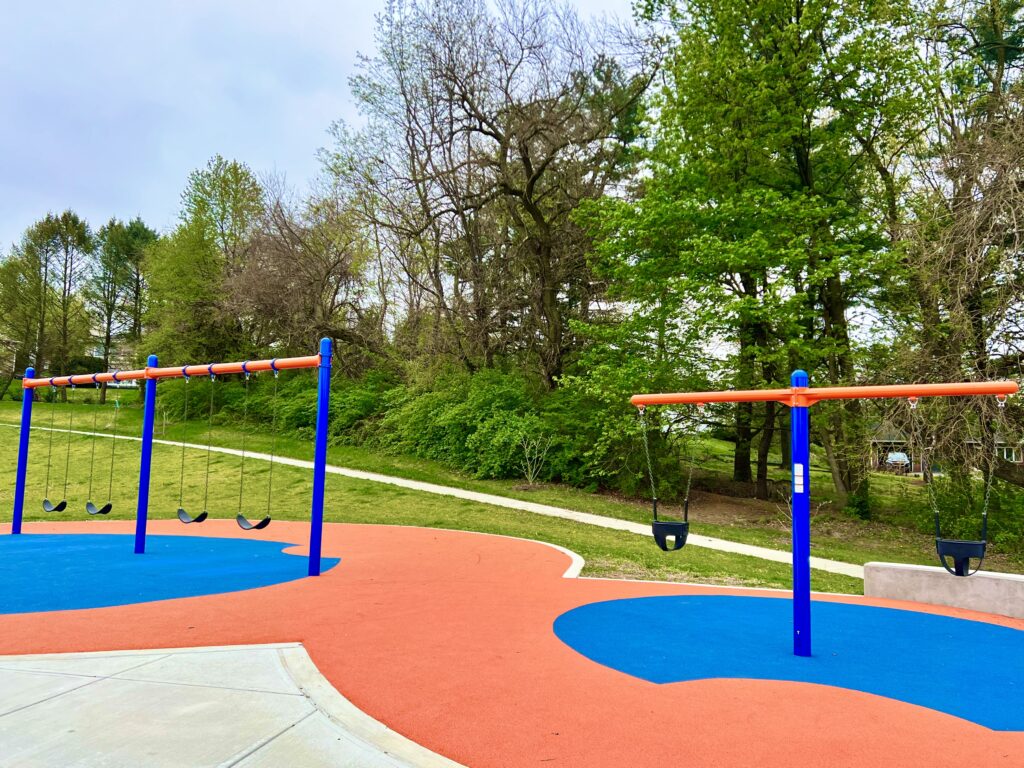 There are two swing sets at the park, one for older children, and one for toddlers. There's also a toddler play area, with lower-to-the-ground play equipment.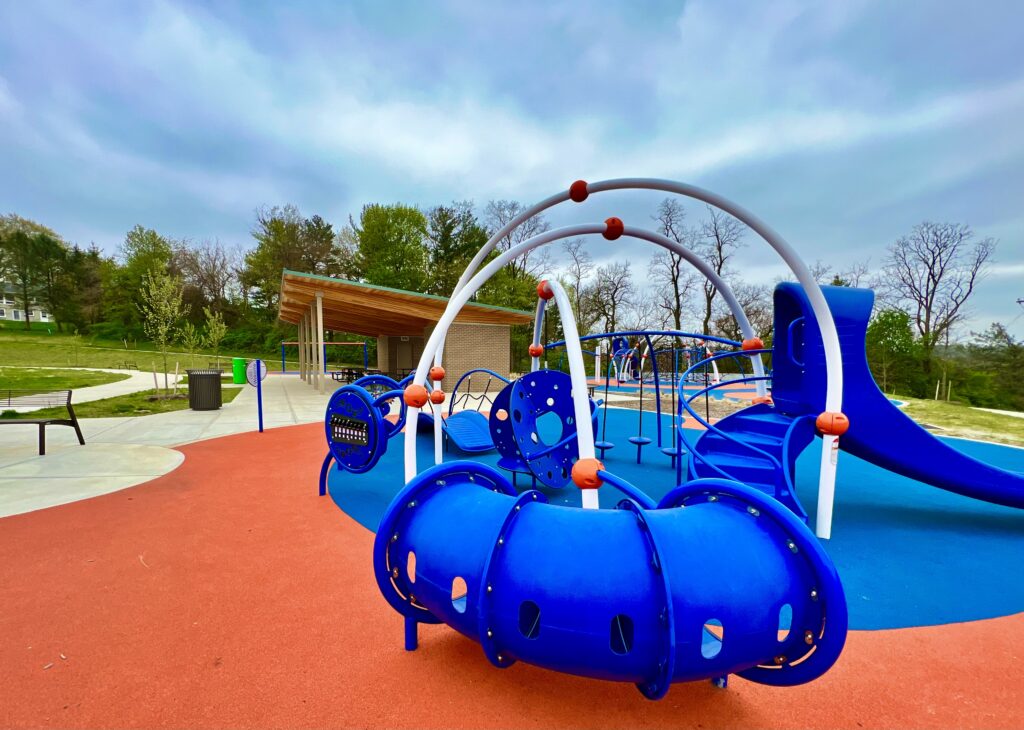 The pavilion has plenty of picnic tables available. Large, curved benches are also located around the playground. Note that since this is a newer park, the trees do not yet provide shade. The only shade is the pavilion structure.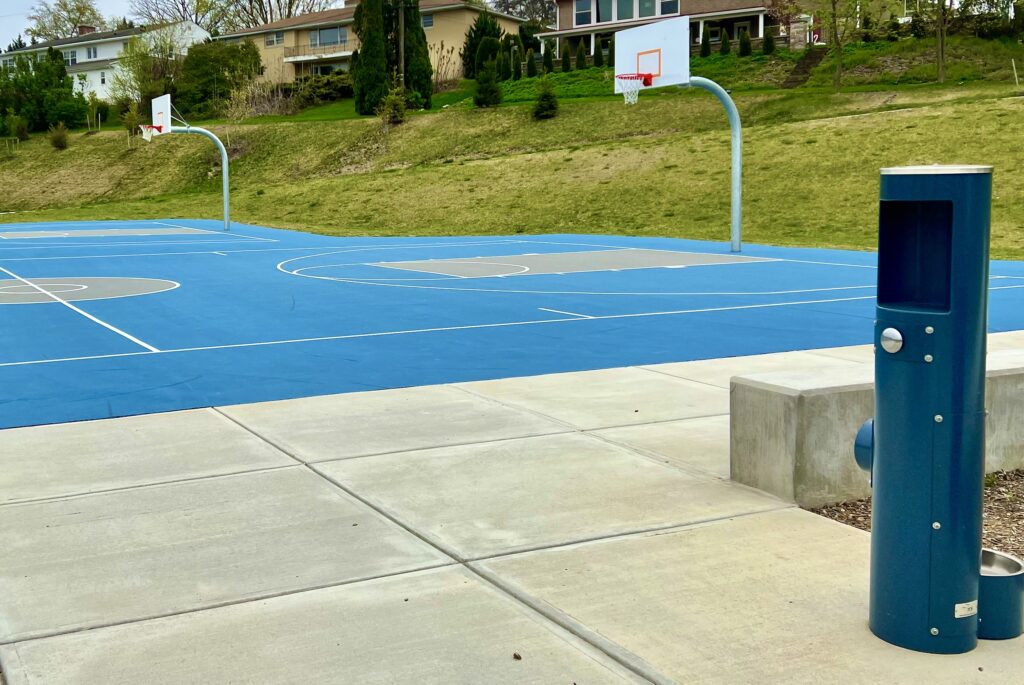 Close to the parking lot is a two court basketball court. In this area, there's also a bottle filler and a dog drinking bowl.
More information about Spring Garden Township parks can be found on their website.
Looking for more amazing playgrounds?
Pennsylvania is home to tons of fabulous playgrounds, in addition to this park. Be sure to check out this list of amazing playgrounds in Pennsylvania. Also, nearby Maryland boasts many creative playgrounds. Here is a list of some of the best Maryland playgrounds.