Bell Tavern Park is located at 107 Bell Tavern Road, Downingtown, Pennsylvania. The park features two play structures, a sandbox, and a small splash pad with two spray poles.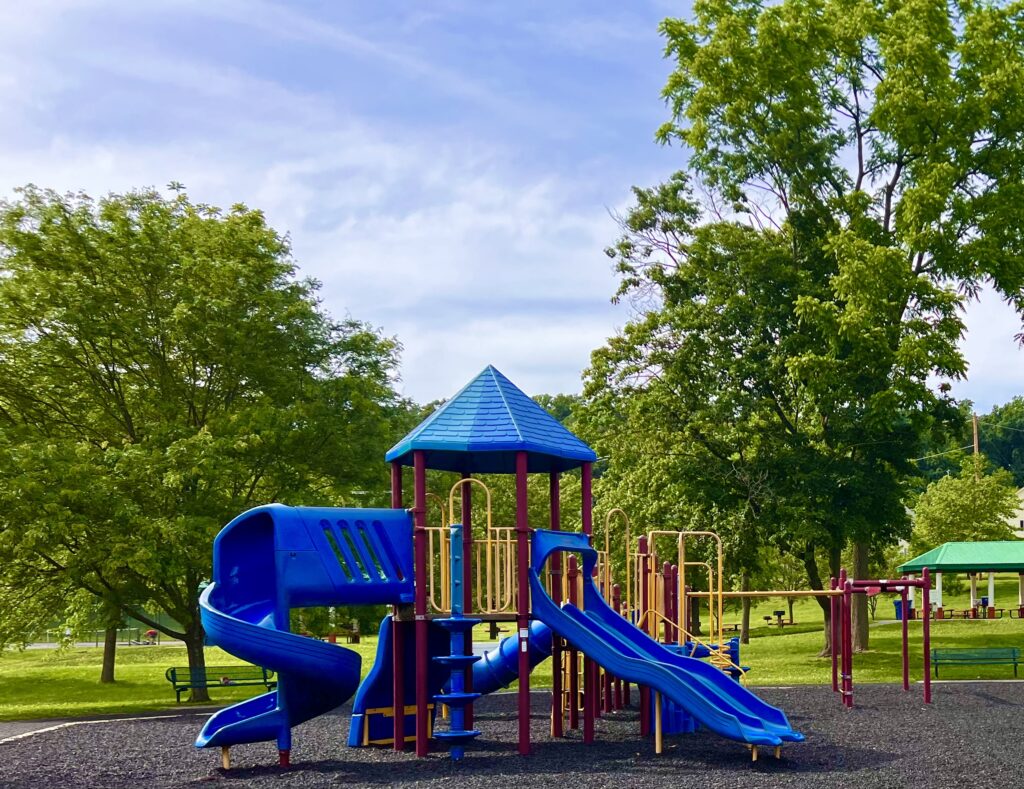 The park is conveniently located close to Route 30 and its borders are Bell Tavern Road. When entering from this road, there's a driveway which leads to a large parking lot. The driveway ends in a circle.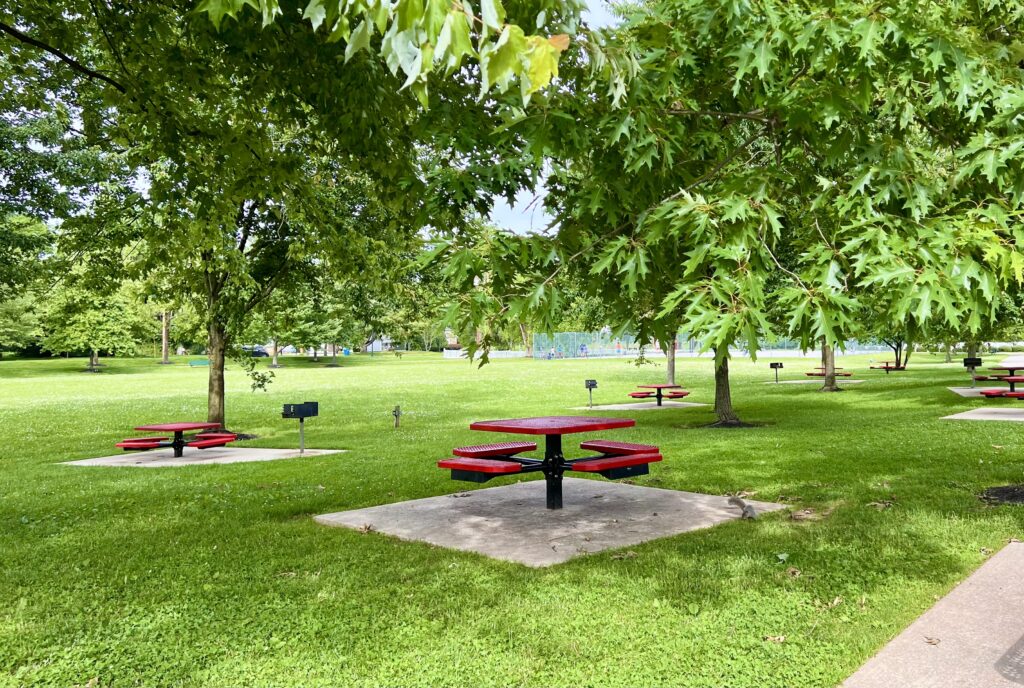 On the other side of the parking lot is a picnic area with many tables and charcoal grills The picnic tables are shaded by some trees.
Bell Tavern Park Water Play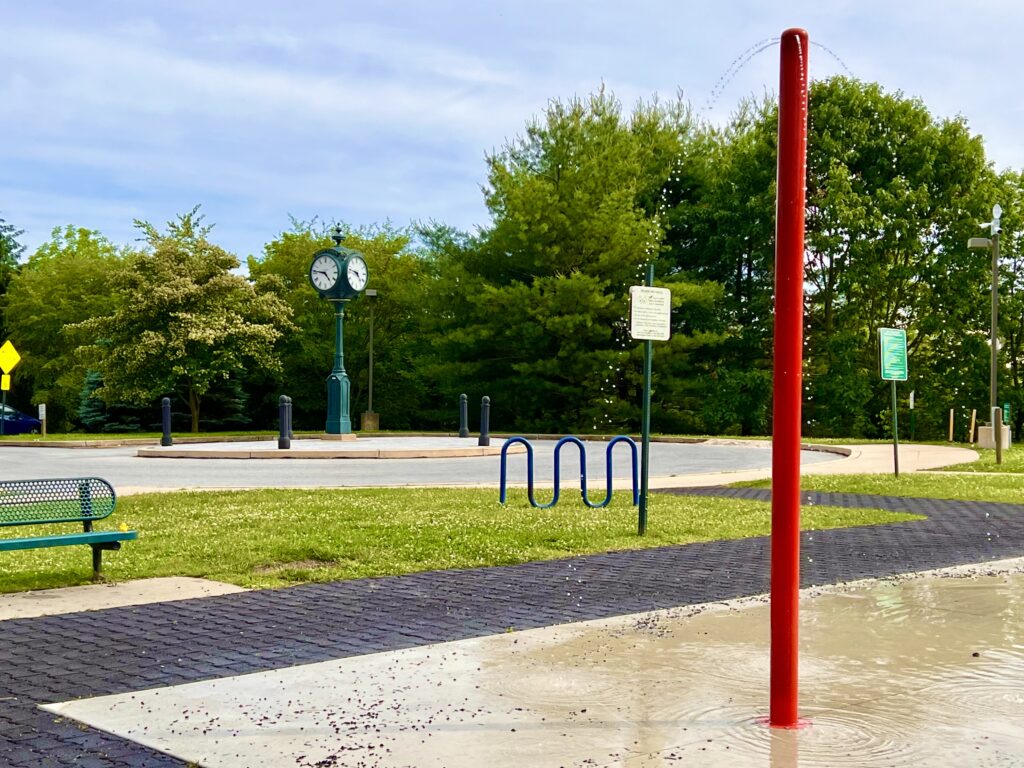 From the picnic area, as you continue to walk toward the playground, there will be two spray poles on a small pad. There are also a couple of benches nearby, which are a nice place to watch your kids as they play in the water.
Check the East Caln Township website for more information about the water features and when they are active.
In addition to the play structure for older children, there's also a smaller one for younger kids. On the hill above the playground are two pavilions.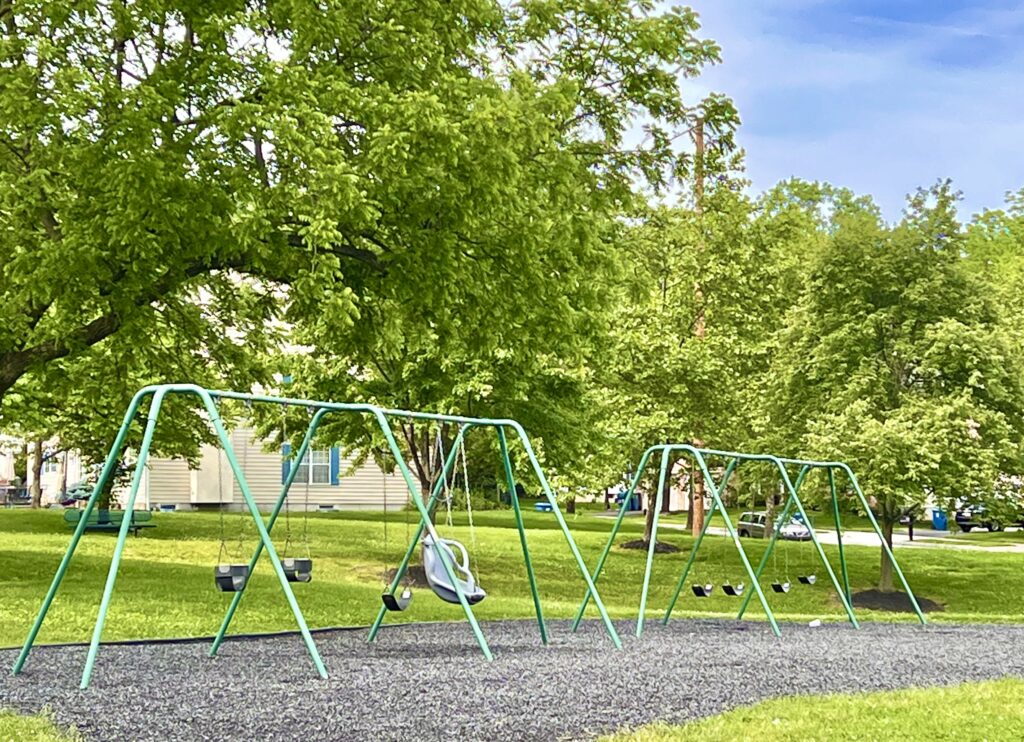 To the side of the playground is also two sets of swings. The park also has basketball courts and tennis courts. In addition to these courts, there's also an outdoor hockey rink.
Bell Tavern Park Restrooms
Restrooms are located beside the water feature, near the parking lot.
Looking for More Amazing Playgrounds?
The mid-Atlantic region boasts many amazing playgrounds. Here is a list of some awesome of the  playgrounds to visit.
Nearby Maryland is home to lots of cool playgrounds, too. Be sure to check out this list of amazing playgrounds in Maryland.