Everhart Park is a 10-acre park in West Chester, Pennsylvania. South Brandywine Street, West Miner Street, and Union Street borders the park.
The playground is located closest to Union Street. On-street parking is available. There's a small set of steps and a walkway that leads to the playground.
Everhart Playground
The main section of the playground is new and completed at the end of 2021. The new playground is built near mature trees, so it is a bit shaded.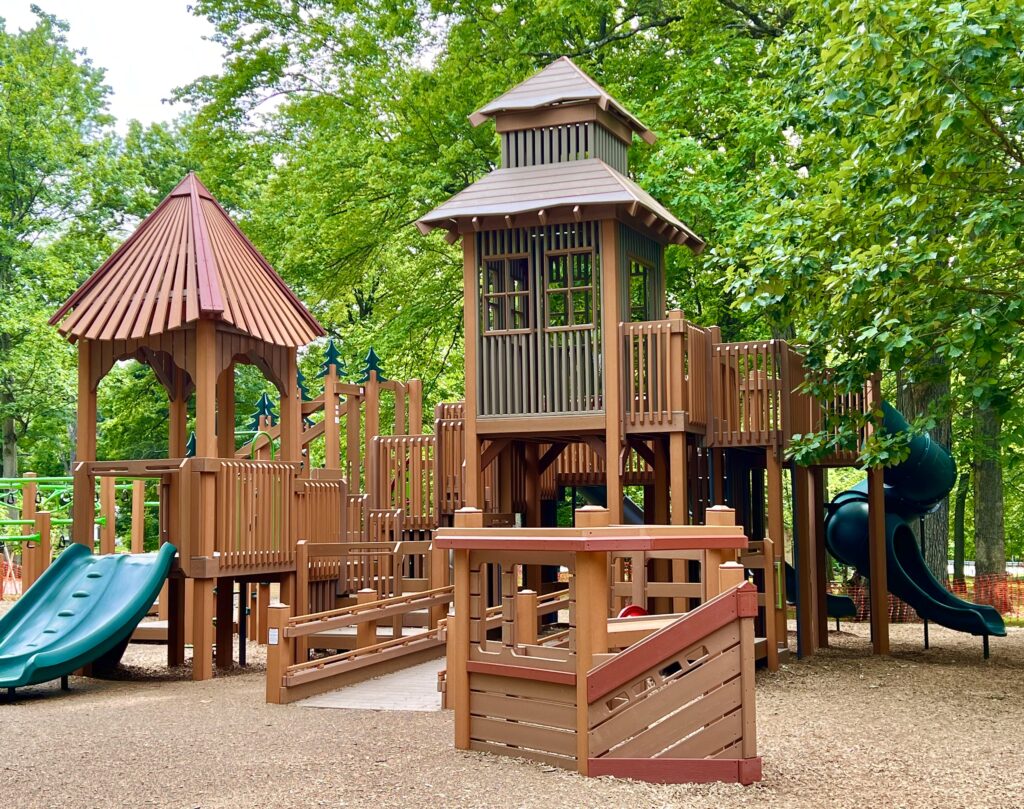 The playground is build to look like a treehouse with a two-story fort. There are 6 slides, several types of monkey bars, and obstacles to climb.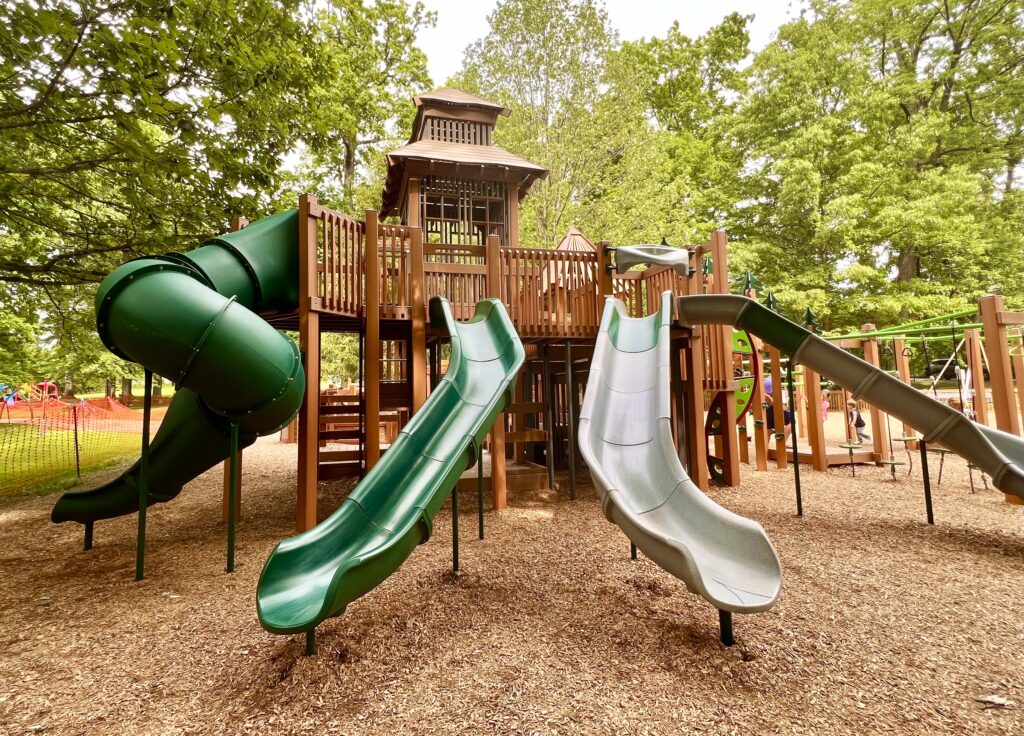 Beside the main playground structure are two sets of swings. One set is belt swings, and the other set includes bucket swings and accessible swings.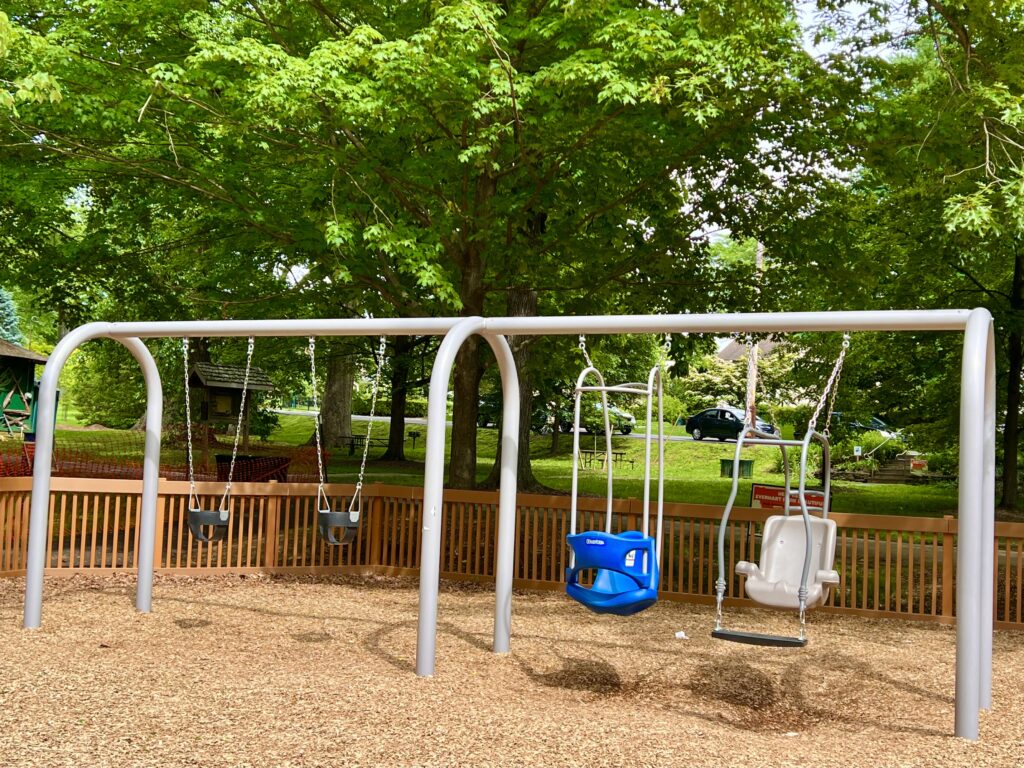 In front of the playground there's an inground merry-go-round and a two-seat bouncer.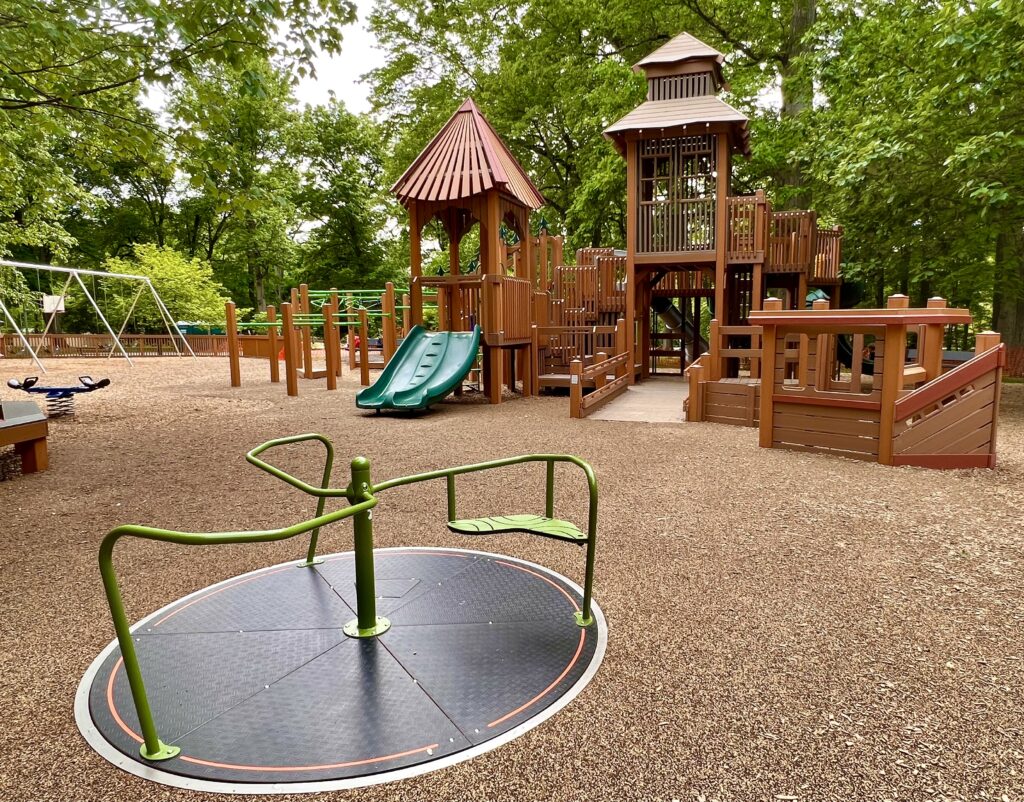 There's also a long zip line at this park, which has a ramp to walk up in order to get a good start on the zip line. It's one of the longer zip lines I've seen at playgrounds. It stops a bit abruptly at the end, so be sure to hold on!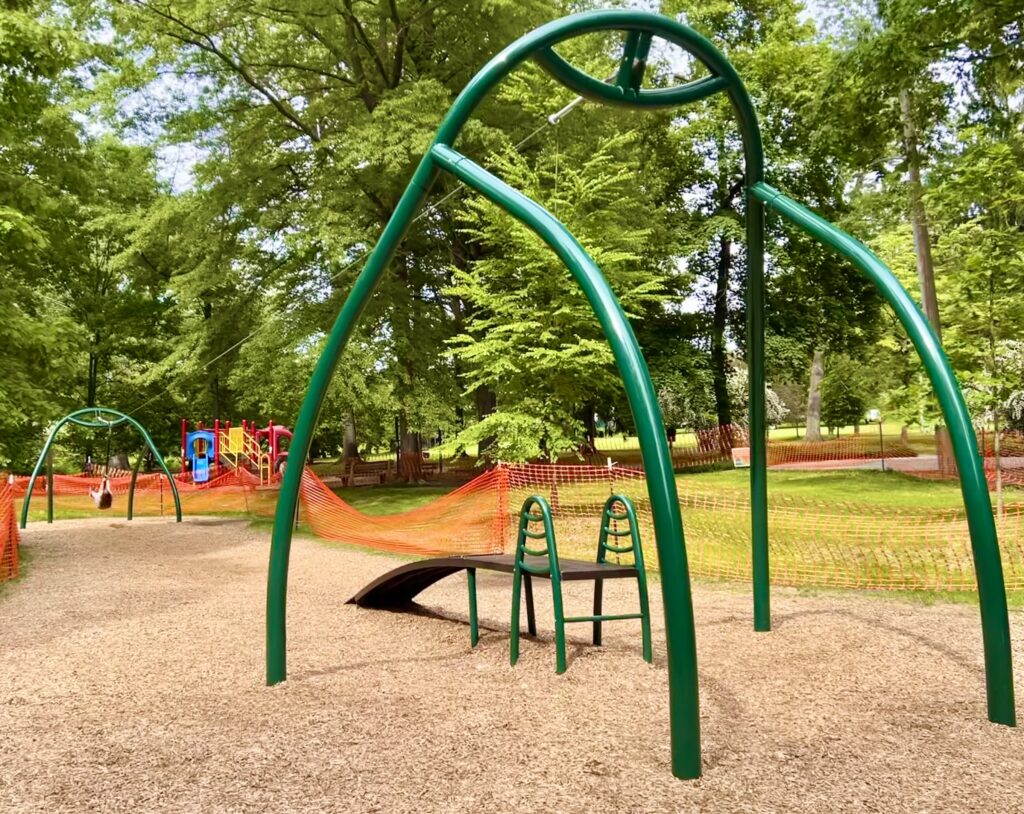 Note the orange fencing around the grass at the park. From a distance, it looks like the playground may be closed due to the fencing, but the fences are protecting the grass while it grows. The playground equipment is open, they just ask that you keep off the new grass.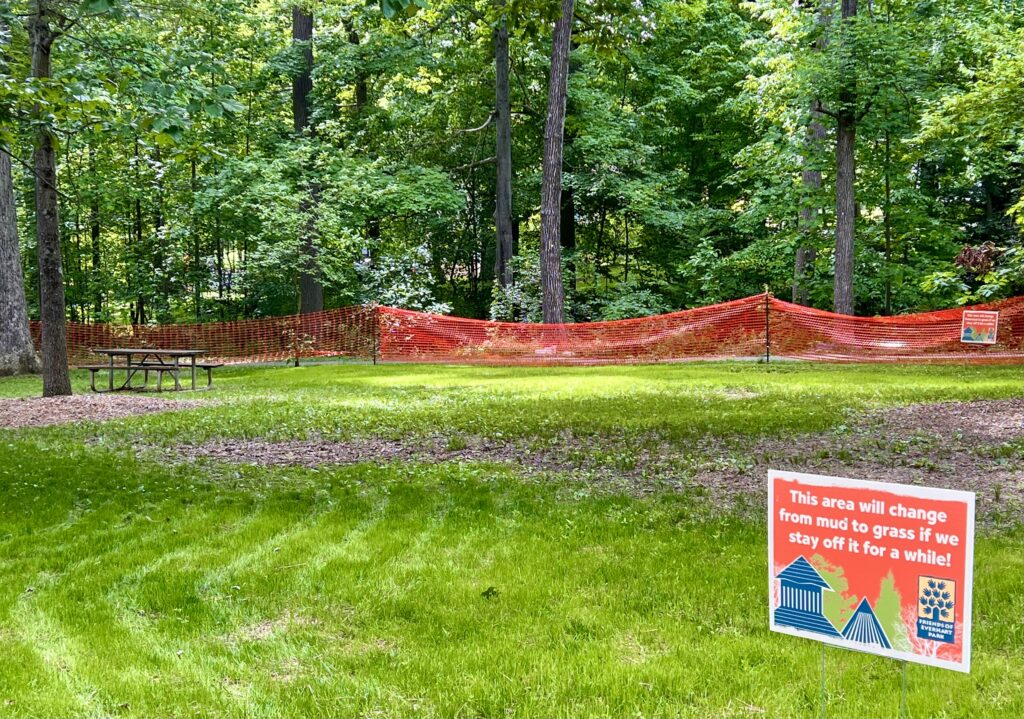 Picnic tables are available around the park.
Everhart Park also has a walking path which includes a historic bridge to cross the small creek in the park. The walking path is paved.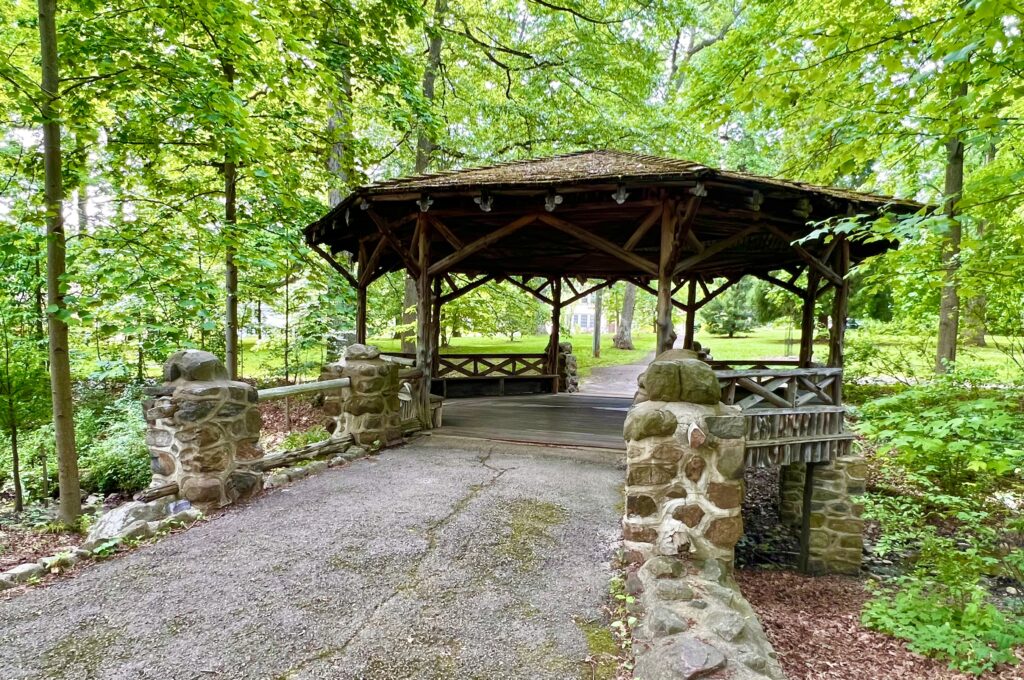 Everhart Park Restrooms
The park didn't appear to have any permanent restroom buildings, but there were several porta potties.
Looking for More Amazing Playgrounds?
Nearby Pennsylvania is home to lots of awesome playgrounds. Be sure to check out this list of amazing playgrounds in Pennsylvania. Also, nearby Maryland boasts many amazing playgrounds. Here is a list of some of the best Maryland playgrounds.