Idlewild Park is located at 115 Idlewild Ave, Easton, Maryland. This park features a large playground, basketball court, baseball fields, and tennis courts.
Some parking is available around the perimeter of the park along South Aurora Street. However, those parking spaces are closer to the ball fields, and not the playground or basketball court.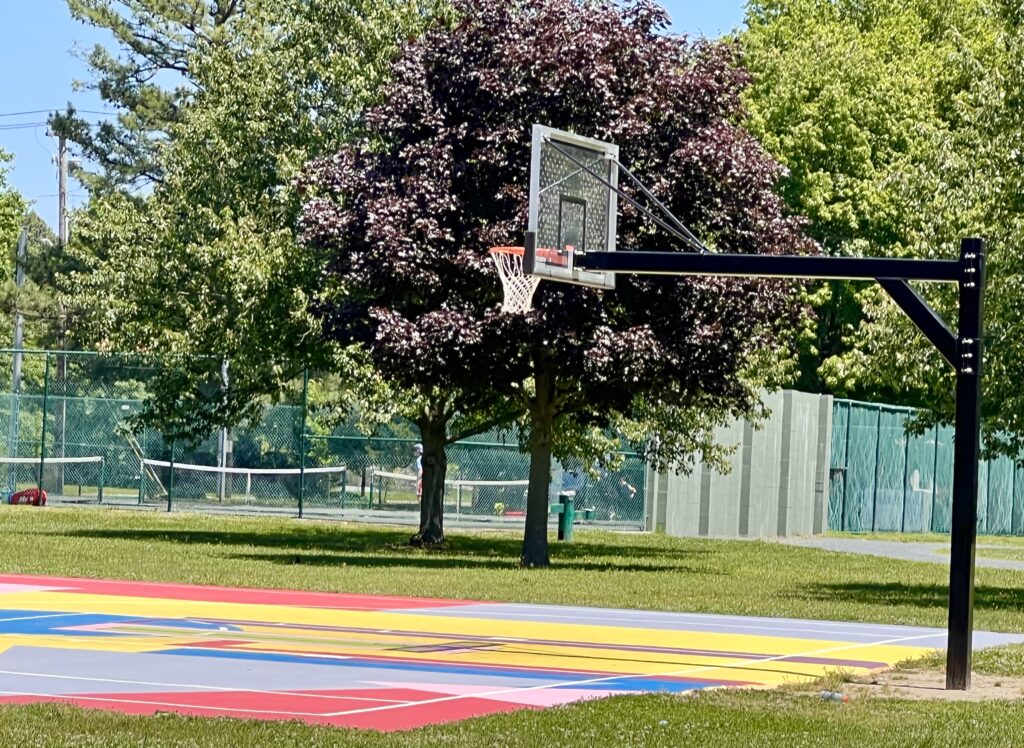 If you're planning to use the playground or basketball court, there's a large parking lot within the park that you can access from South Washington Street. The basketball court has a unique, colorful play surface.
The playground is a centerpiece of the park. It features a rubber surface, making it easy for strollers to be used inside the fence of the playground.
The playground has many large play structures and houses, and even a boat in the middle of the playground. There is a nautical theme in the older children's side of the playground. It even includes a pretend "Bait Shop".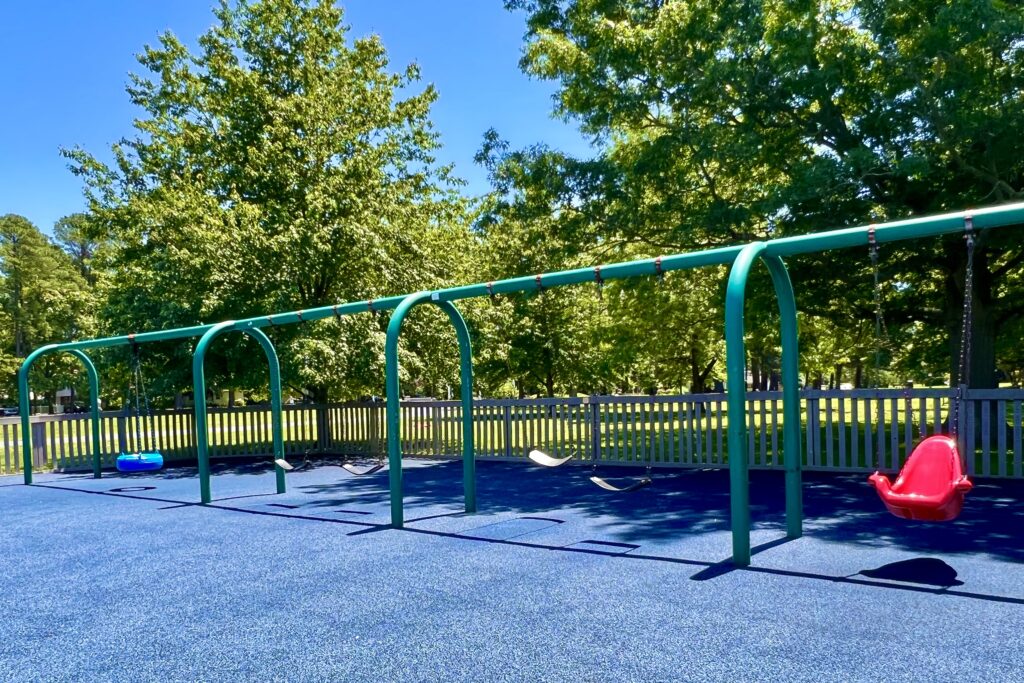 There are a variety of swings available at this park, including a tire swing. The playground is fenced, and there is a separation between the big playground and the tot lot.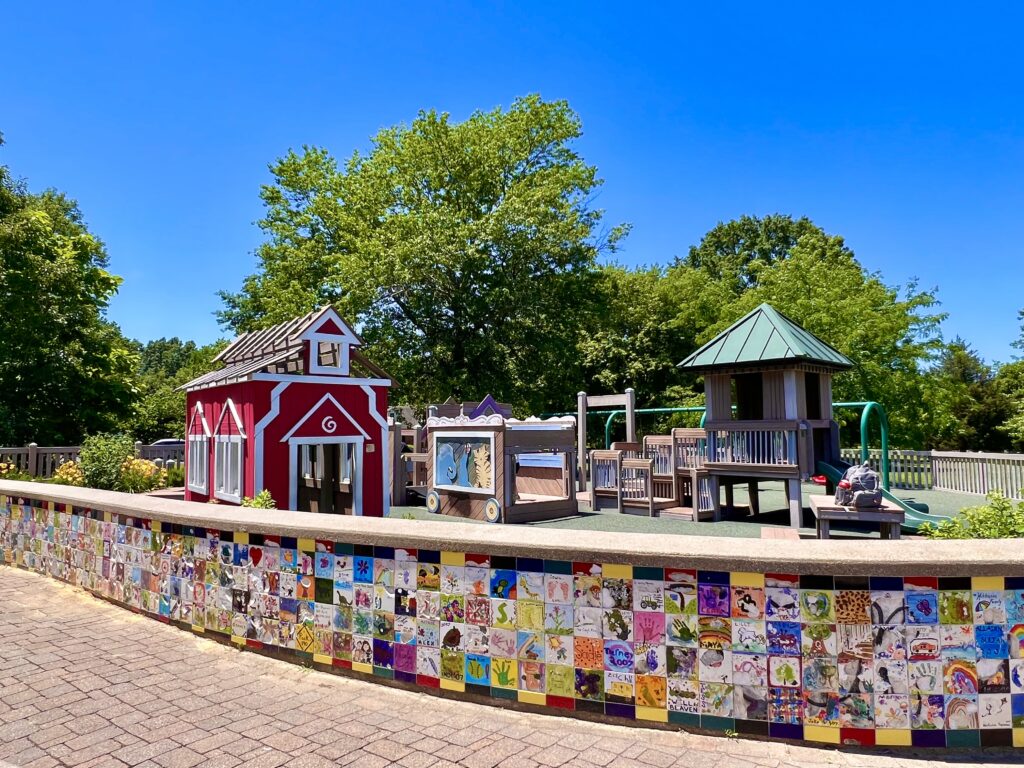 The tot log has tiny slides and smaller steps to climb to reach the play structures. There's also small buildings that children can access.
This playground does not have much shade directly over it. There are mature trees in this park, so there is some shade at times near the playground fence. The playground structures also provide some shade underneath them.
Idlewild Park Restrooms
There is a restroom building between the playground and the parking lot. Keep in mind the restrooms may be locked at times, especially during the winter months.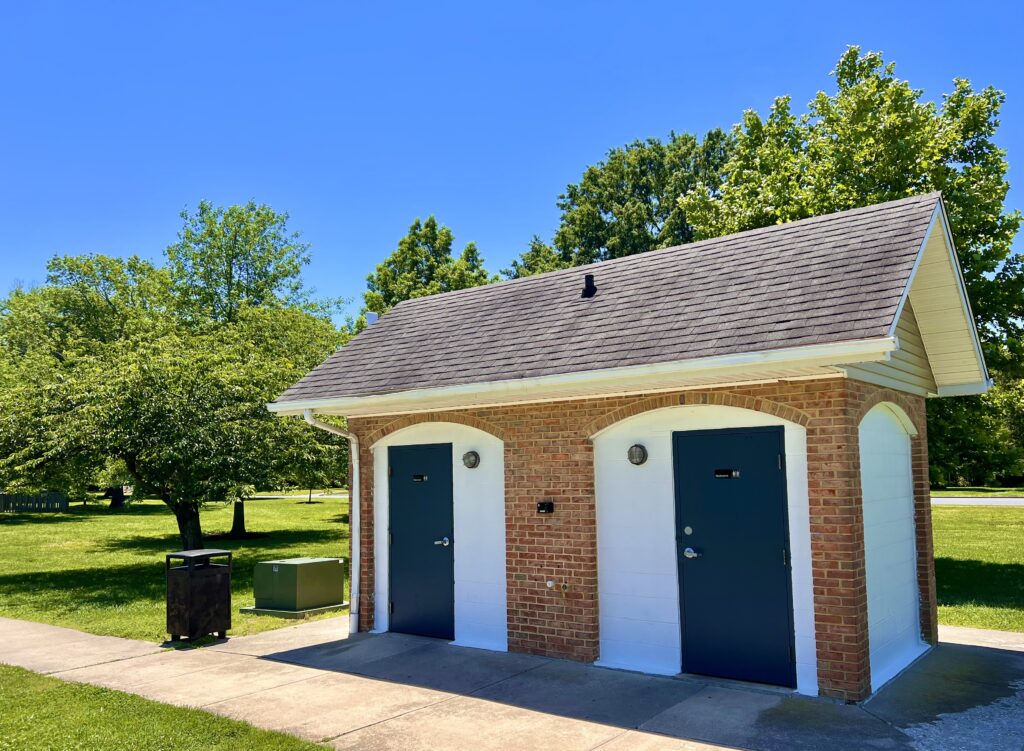 Looking for More Amazing Playgrounds?
Maryland boasts many amazing playgrounds. Here is a list of some of the best Maryland playgrounds.
Nearby Pennsylvania is home to lots of awesome playgrounds. Be sure to check out this list of amazing playgrounds in Pennsylvania.