The Flume Gorge is a natural, 800-foot gorge located at the base of Mount Liberty. The Flume Gorge is in Franconia Notch State Park in Lincoln, New Hampshire. There's camping and many kid-friendly attractions in the area.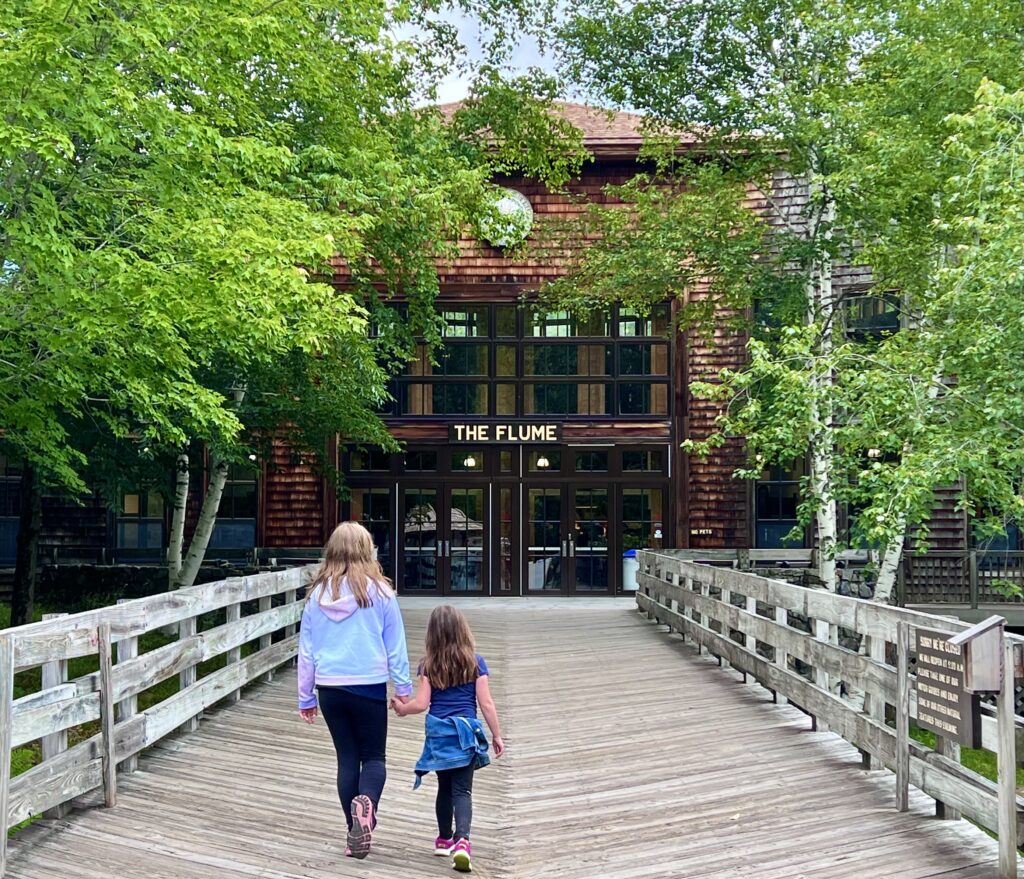 There is a fee to enter this trail and reservations are needed. Ticket's can be purchased on the state park's website and should be purchased in advance, as they can sell out.
With the addition of wooden walkways inside the gorge, a 2-mile loop trail takes you inside the gorge.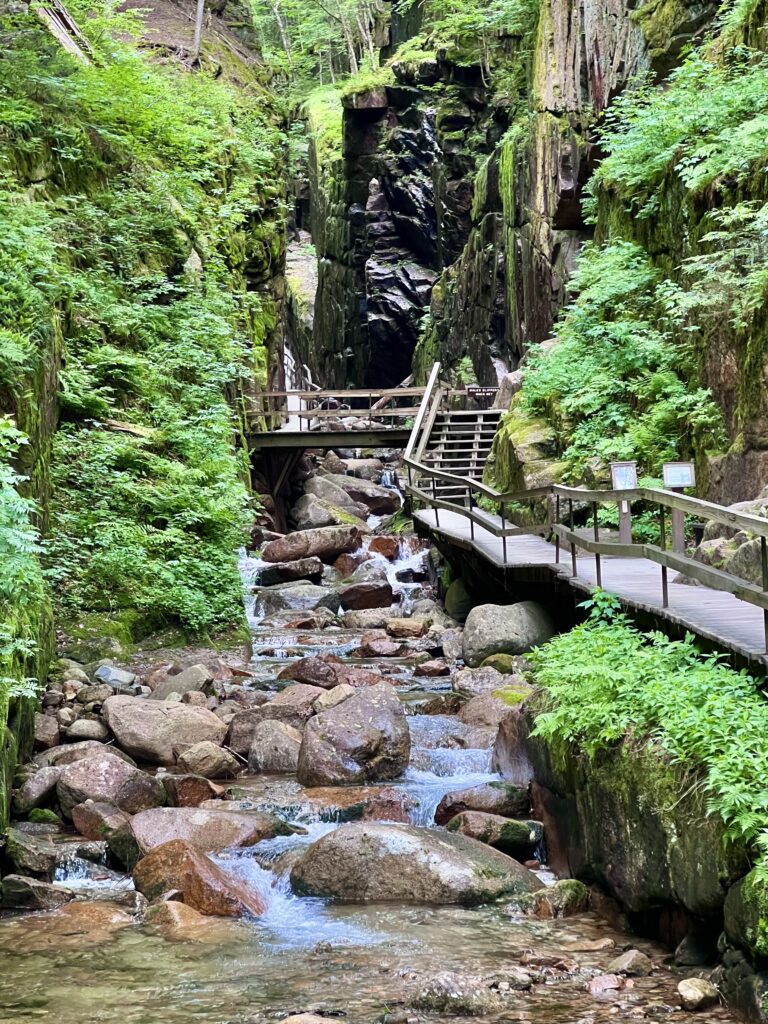 In addition to the main attraction, the Flume Gorge trail also includes a wolf den, glacial boulders, a covered bridge, and Avalanche Falls.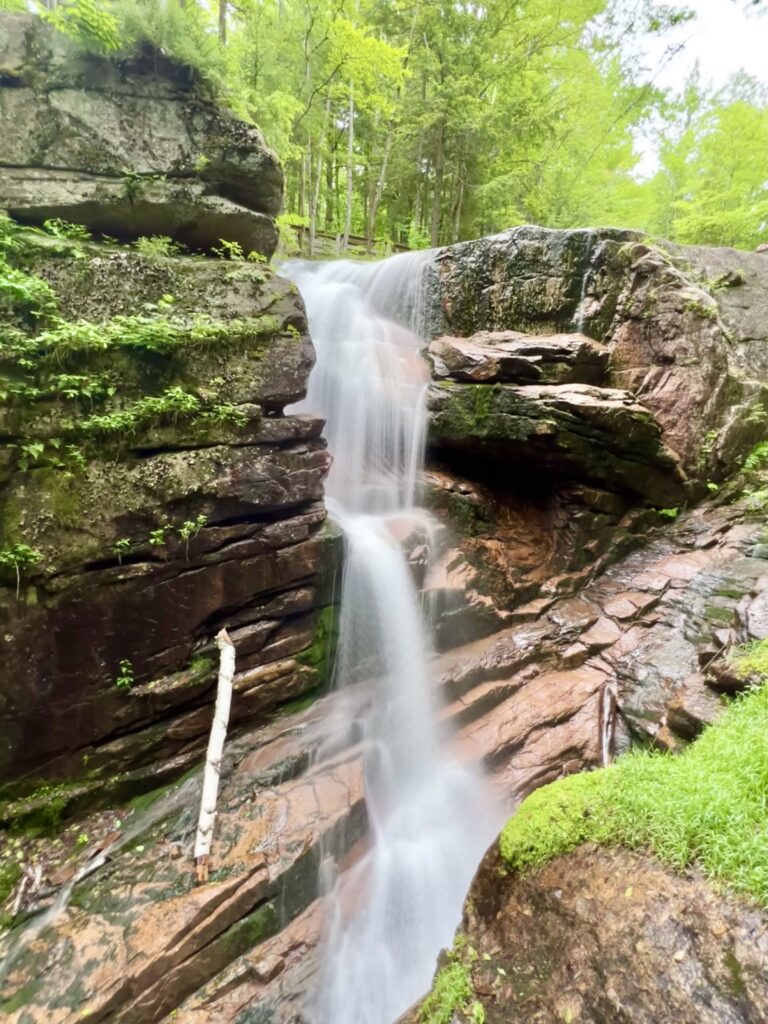 How was the Flume Gorge discovered?
The Flume Gorge was discovered in 1808 by a women who found it while fishing. At one time, there was a giant boulder between the rocks of the gorge, but a heavy storm swept it away.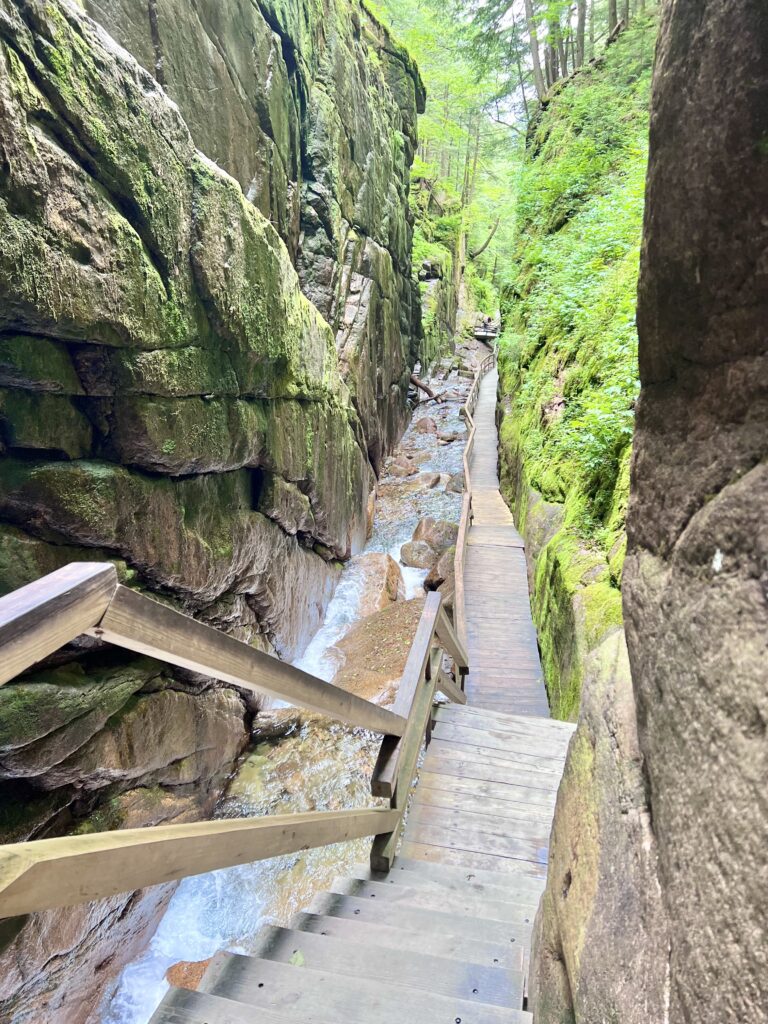 How long does it take to go through Flume Gorge?
The park's website indicates that it takes approximately 1.5 hours to hike the two mile trial. If hiking with children, it may take longer.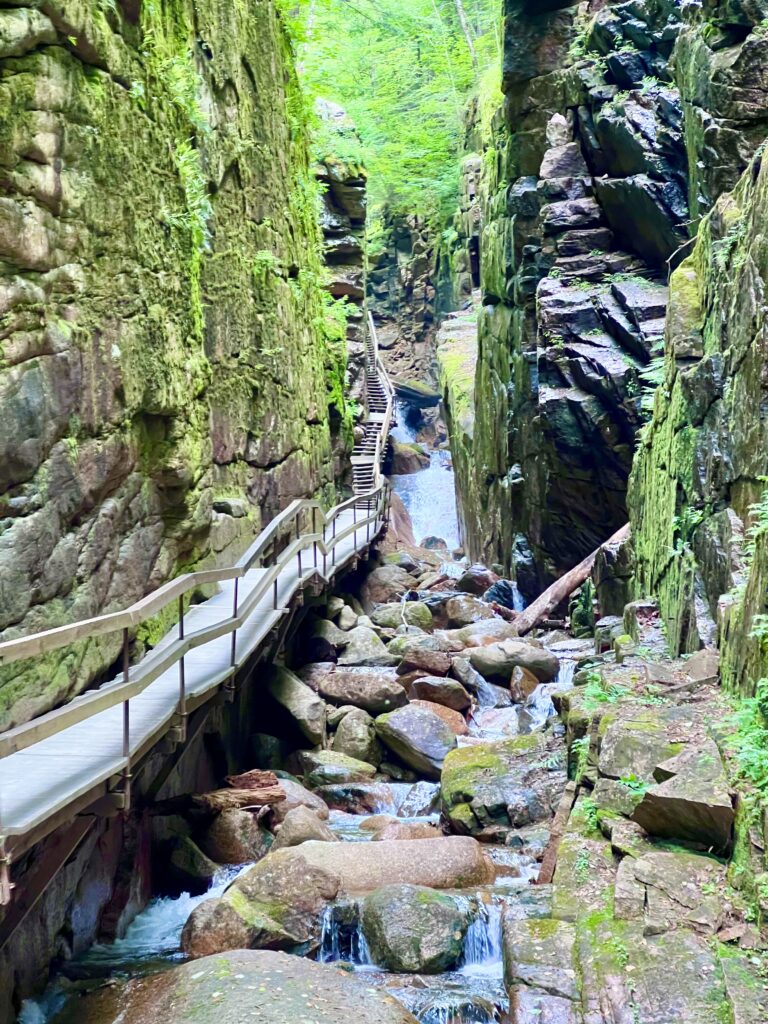 There are a few elements where children may spend more time, for example, they may want to climb through the Wolf's Den more than once.
How much does it cost to hike Flume Gorge?
Tickets should be reserved in advance on the park's website. They have scheduled times to enter the Flume Gorge, and they can sell out of a particular day or time.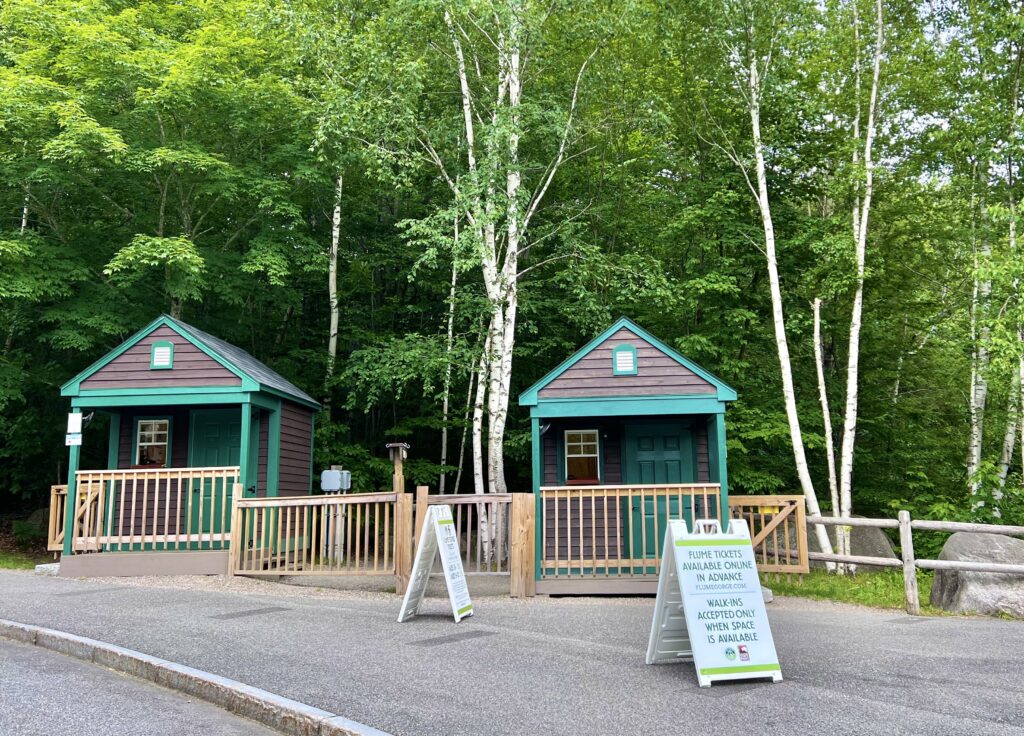 Does Flume Gorge have caves?
There is a Wolf's Den about three quarters of the way through the trail. It's located after the gorge.
While it looks like the cave ends after a turn to the right, there is a small opening to climb through. Children seemed to be fitting fine, while it is more difficult for adults.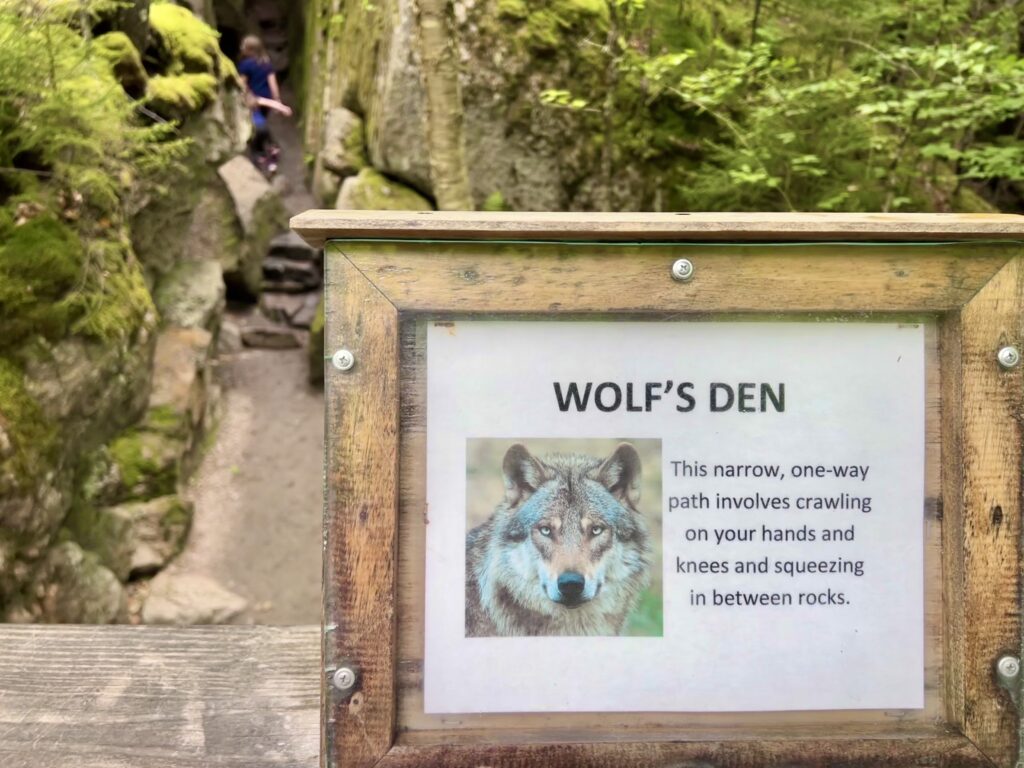 Is the Flume Gorge kid-friendly?
The Flume Gorge hike is not stroller friendly. There are many steps and narrow pathways through the gorge. However, we saw many children along the path.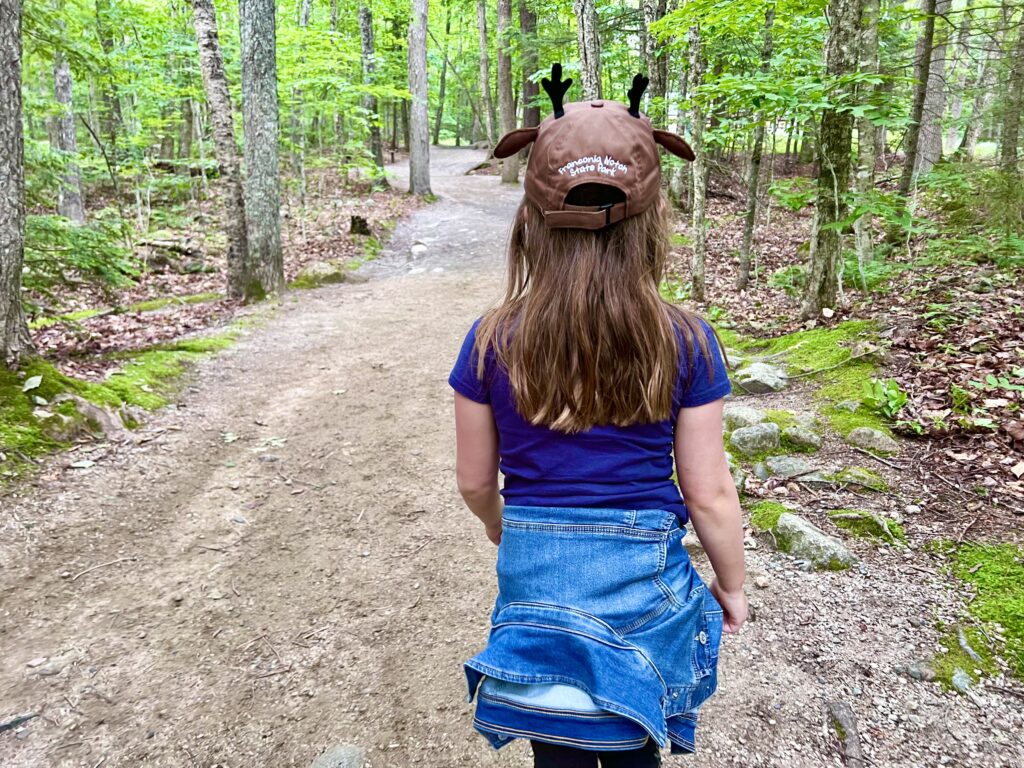 The Flume Building
Before or after your hike, check out the store, eatery, and history information in The Flume Building. This building also has restrooms and park information.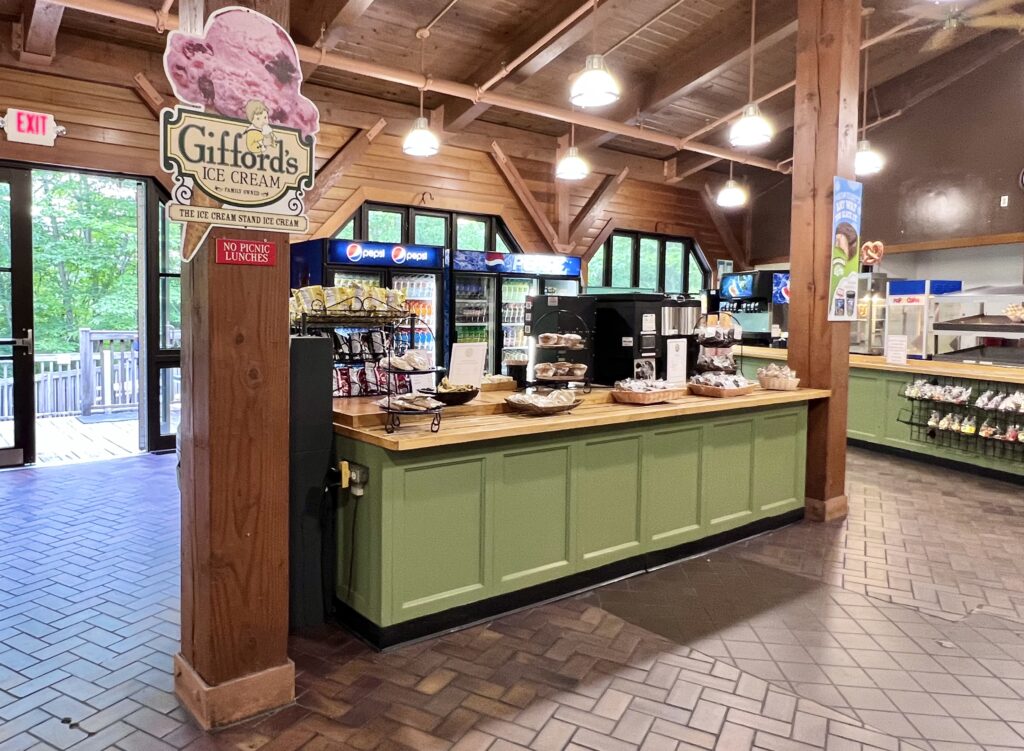 The Flume eatery menu includes chicken fingers and fries, burgers, salads, wraps, and more.
Looking for more amazing state parks?
Check out Watkins Glen in New York and Ricketts Glen in Pennsylvania.