Carroll Creek Park is located in downtown Frederick, Maryland. Frederick is approximately 50 miles west of Baltimore and about 30 miles from the Pennsylvania border.
The park consists of a creek walk that follows Carroll Creek. It was originally created as flood control after two major floods in the 1970s.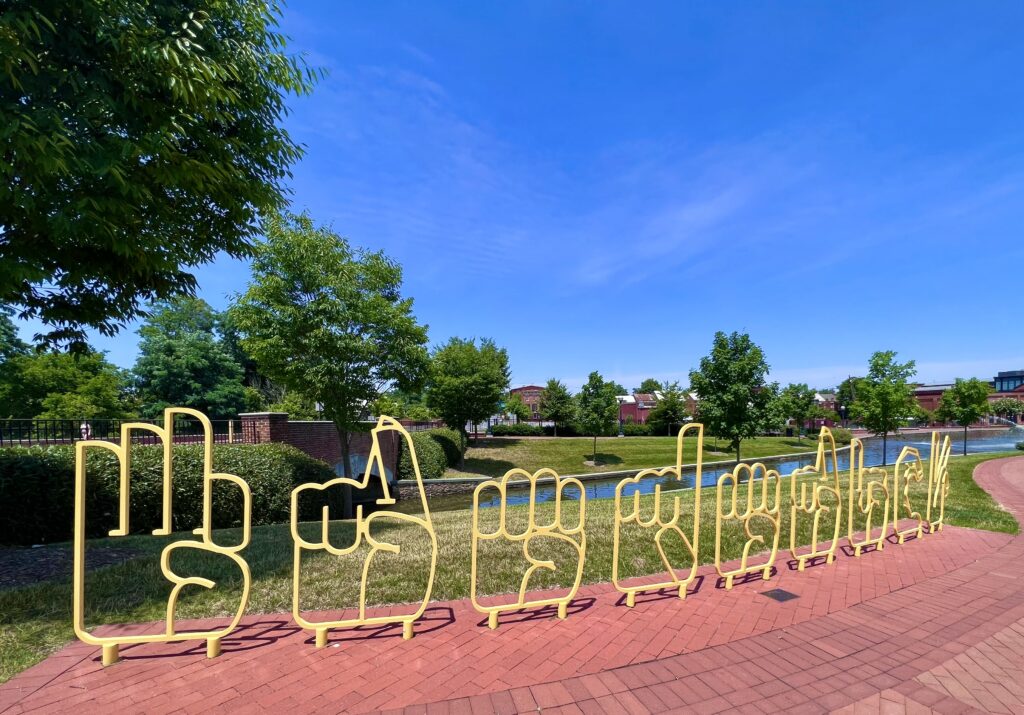 Storm water management was installed underground, and above ground was transformed into the new park. The park follows the creek, so it is quite long.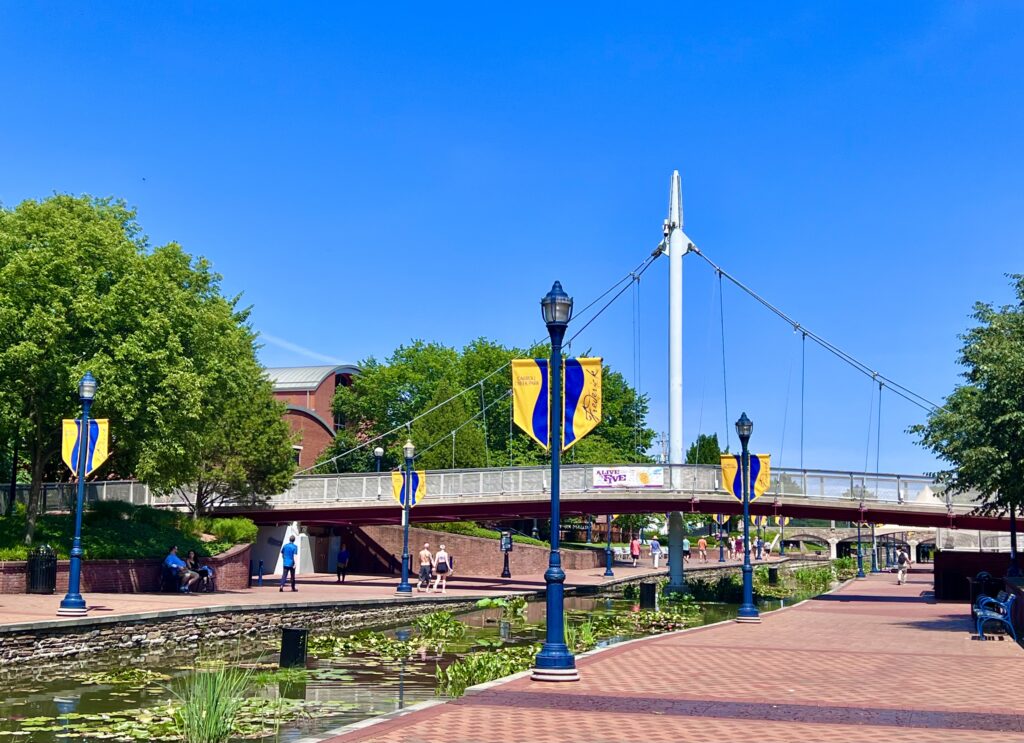 The park was developed in phases, and included brick walking paths, water features, trees and plants, bridges and an amphitheater for outdoor concerts.
Carroll Creek Park Restaurants
Multiple eateries are located along Carroll Creek Park. Some restaurants offer outdoor seating overlooking the park and creek.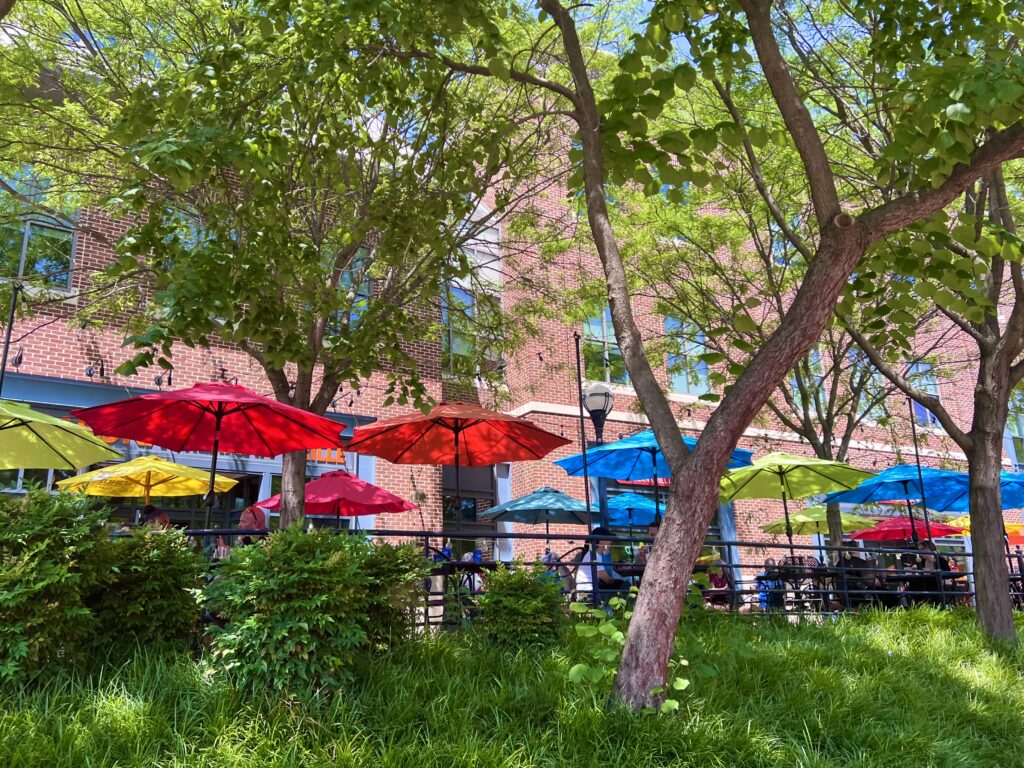 There is a wide-variety of options for lunch and dinner, as well as sweet treats such as ice cream.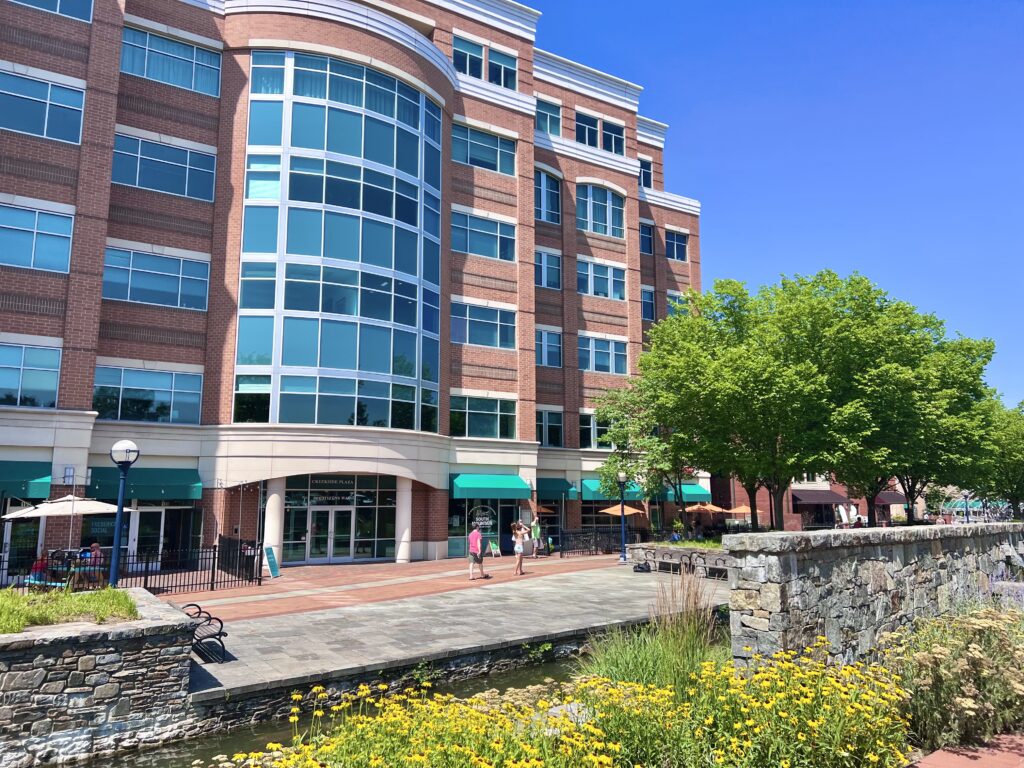 South Mountain Creamery has a storefront located along the creek. They serve flights of ice cream, milkshakes, ice cream cones, and more. Indoor and outdoor seating is available.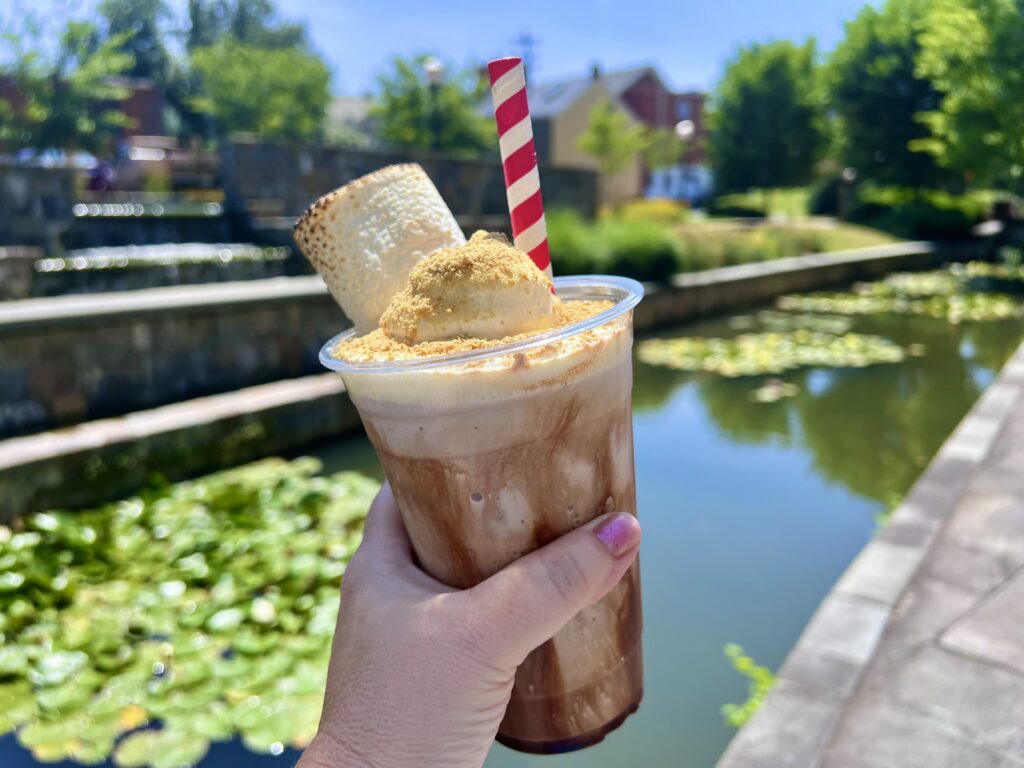 Along one edge of the park that borders South Bentz Street, there's a playground for children and a public swimming pool. The park features swings and climbing structures, as well as pavilions. The mature trees near the play structure provide shade at certain times of the day.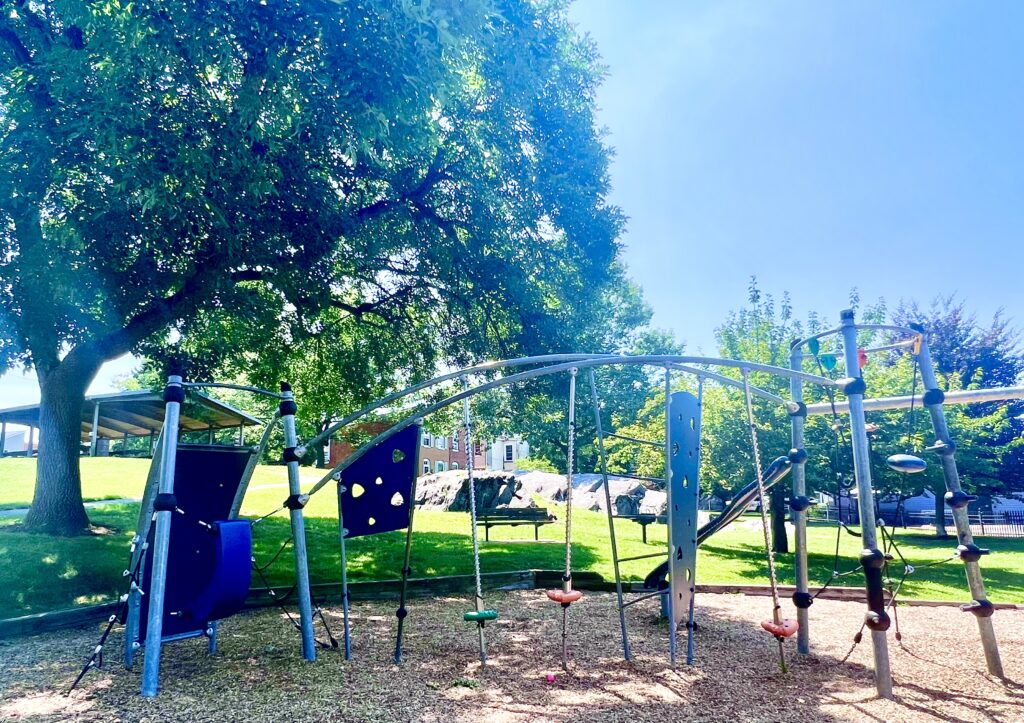 The park also features art installations and water fountains to make the walk interesting. There are paved, stroller-friendly pathways. Watch for certain places that lead to stairs, as usually ramps are also available.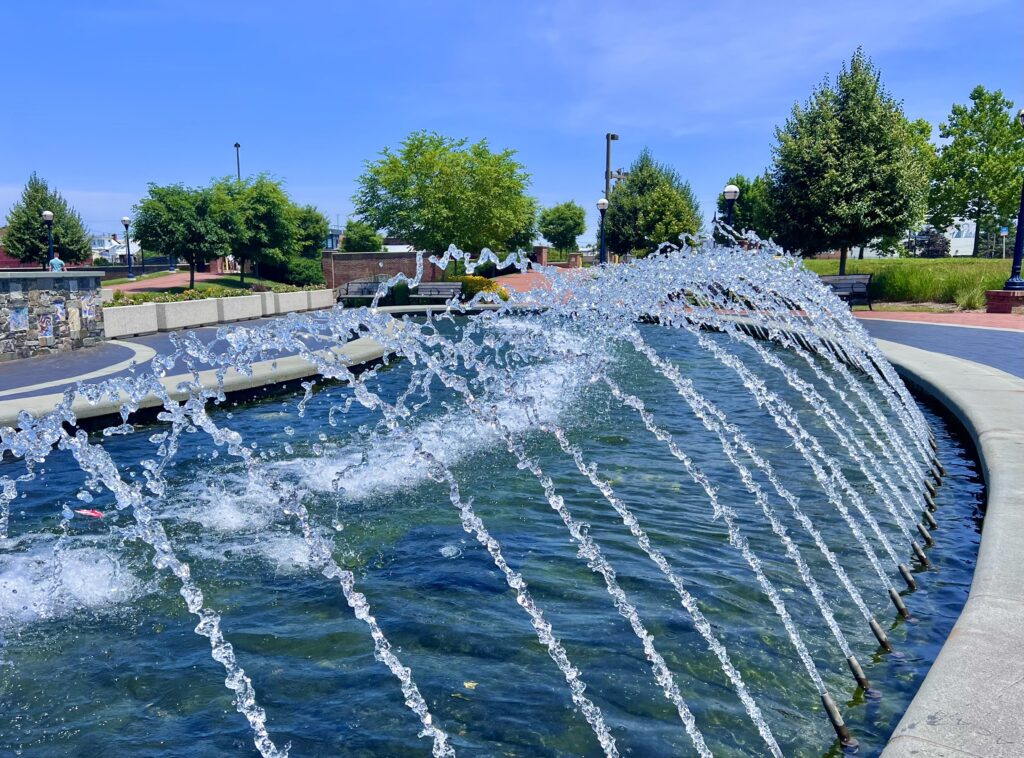 Another place to visit with children located along Carroll Creek Park is the C. Burr Artz Public Library. The library has a young children's play area.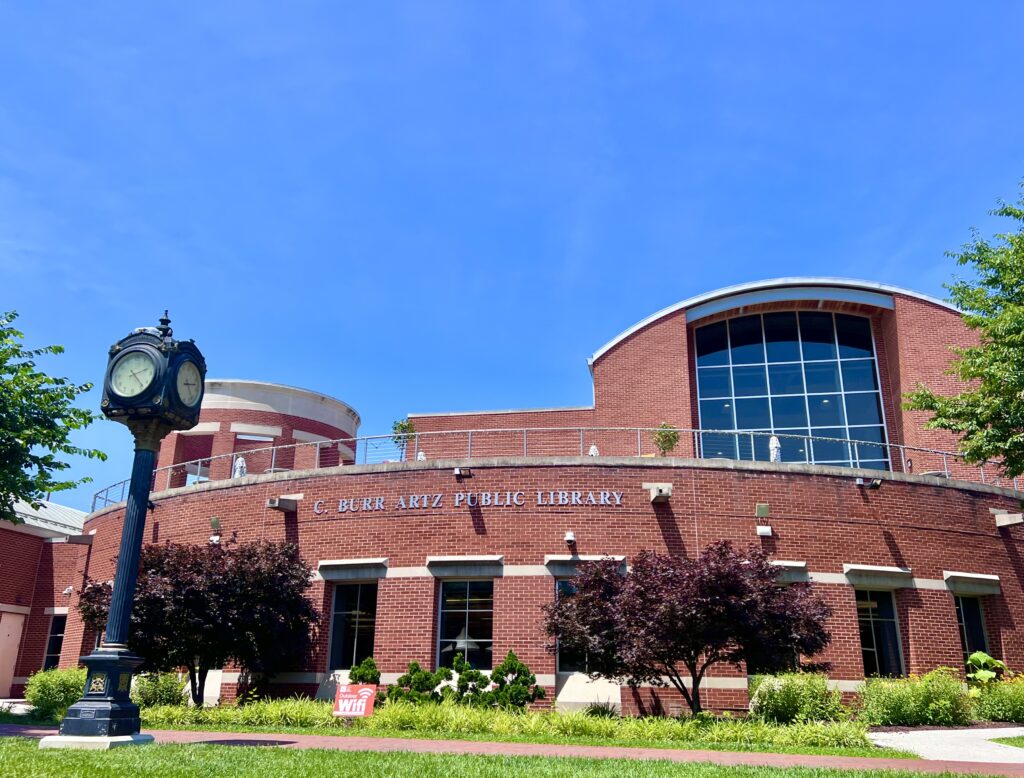 Parking for Carroll Creek Park
While on-street parking is available in the downtown Frederick area, there's also a parking garage located at one end of Carroll Creek Park. The East All Saints Street Garage is conveniently located on the east end of the park.
Looking for more fun things to do in Maryland?
Check out this post with the Best Playgrounds in Maryland