Lititz Springs Park is located in the center of town in Lititz, Pennsylvania. The park starts Broad Street and is also bordered by Maple Street. One entrance to the park is at Broad Street where the Lititz Welcome Center is located.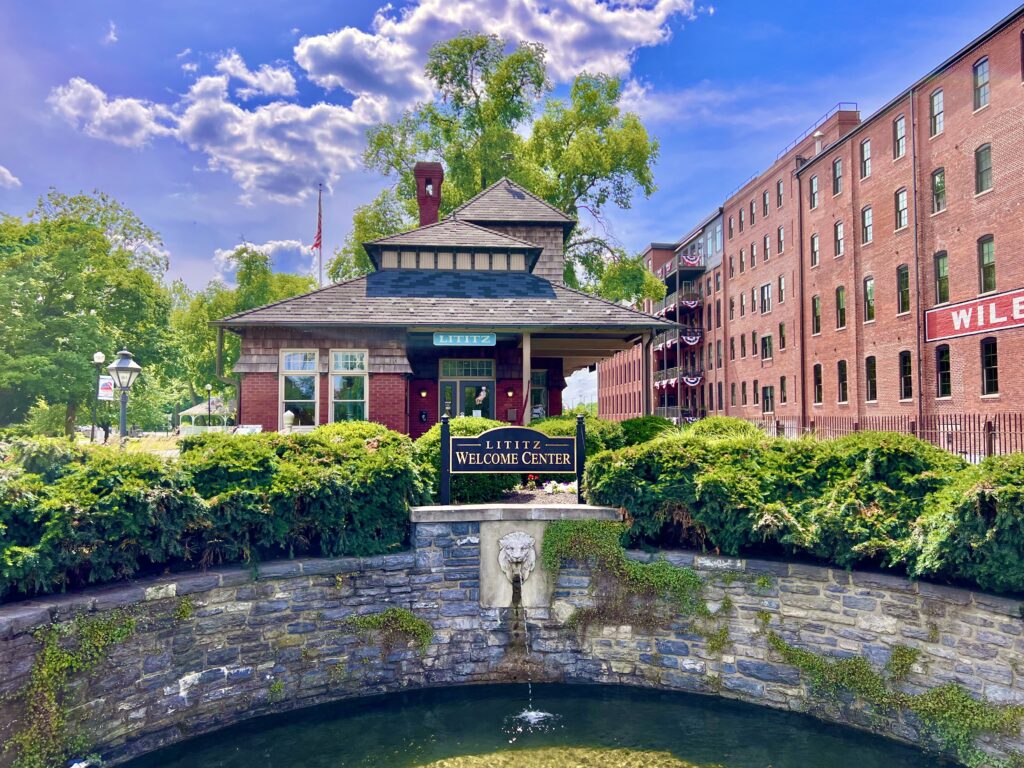 The park features a seasonal concession stand called Lititz Springhouse. They typically post their hours on their Facebook page. They offer a variety of sandwiches and snacks.
Behind the Springhouse is a shaded pavilion to enjoy your picnic food, or food purchased at the Springhouse. Pavilions are available for rental. Check out the information on their website for details.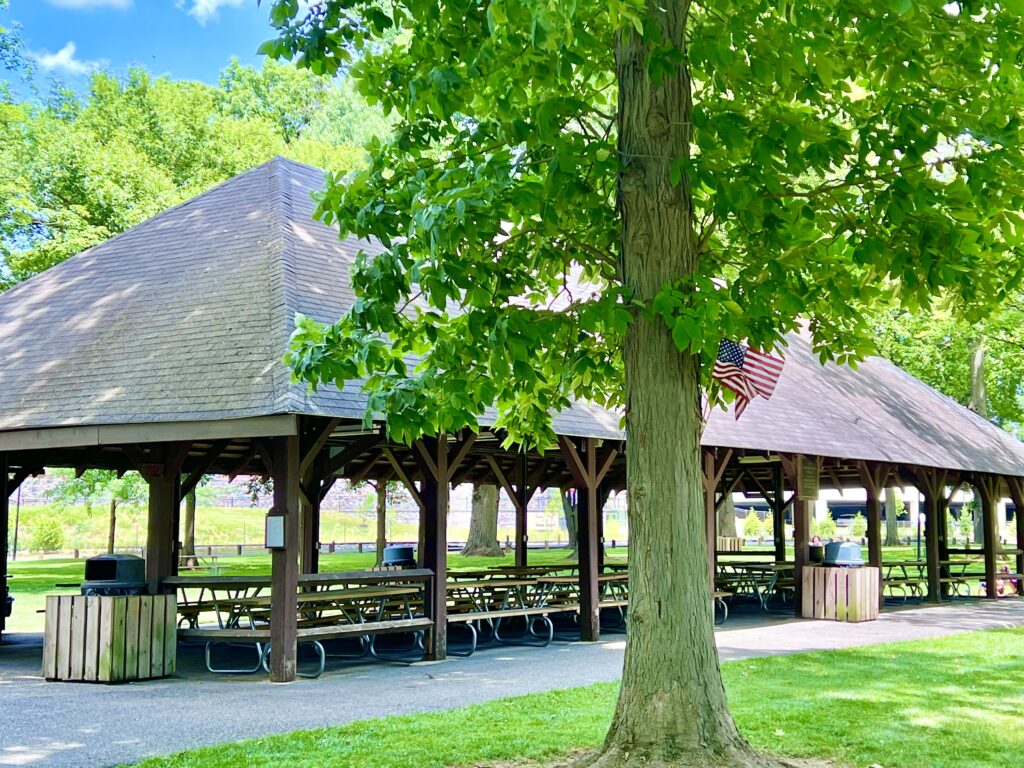 A small creek divides the park, with a playground on each side of the creek. Ducks frequent the creek, and benches line it.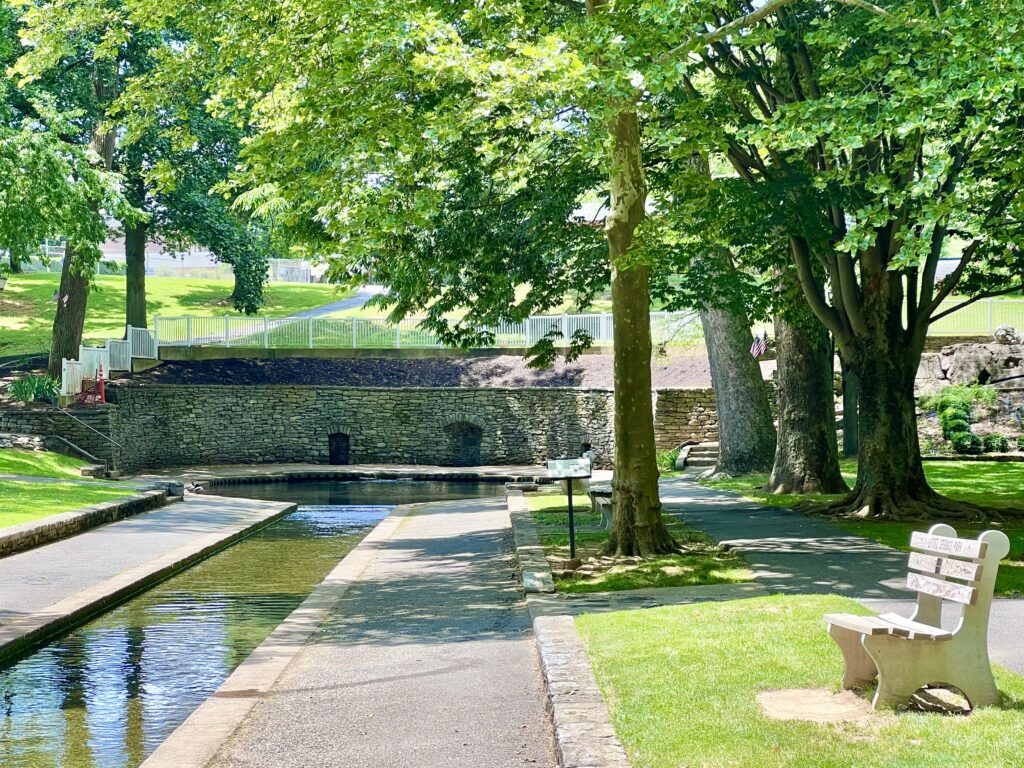 The one playground features a brightly colored wooden train set. A second playground across the creek has a larger playset with monkey bars and slides.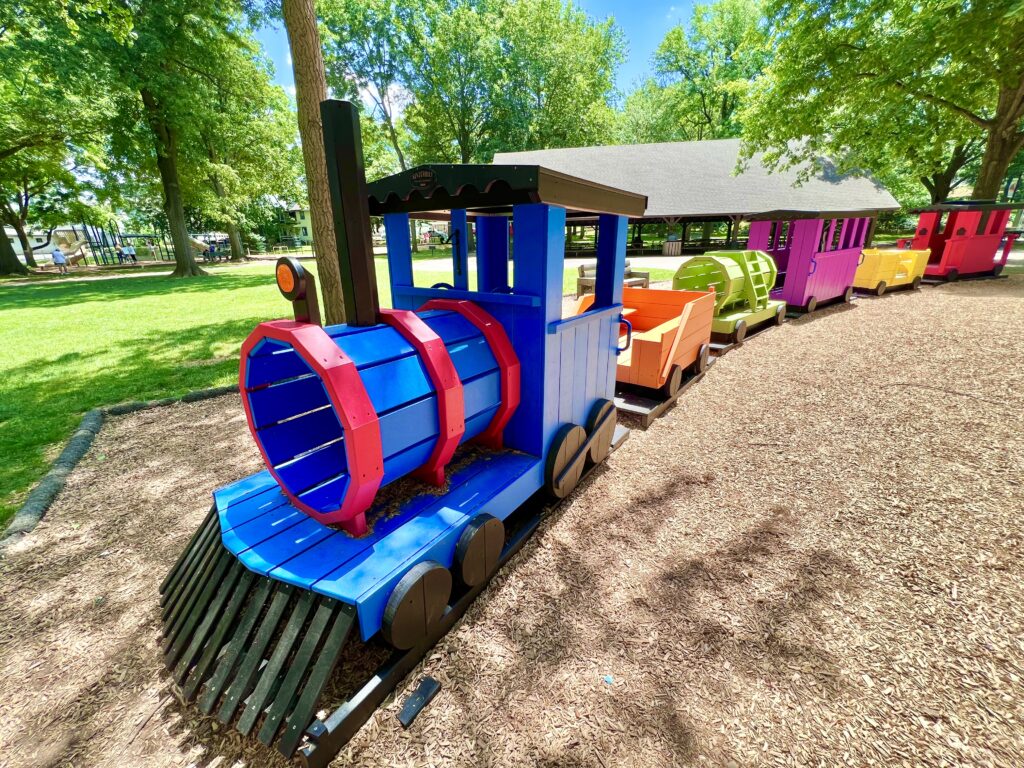 Lititz Springs Park is known for their yearly events. One very popular event is the July 4th Celebration, which is a ticketed event. There are also Easter egg hunts, food truck festivals, and an art show. Check out the park's event page on their website for details.
More things to do in Lititz
Check out this post with five fun things to do with kids in Lititz, PA.