Lititz Springs Pool is an outdoor community pool in Lititz, Pennsylvania. It's located along Maple Street, across the road from Lititz Rec Center. The address is 201 Maple Street, Lititz, PA.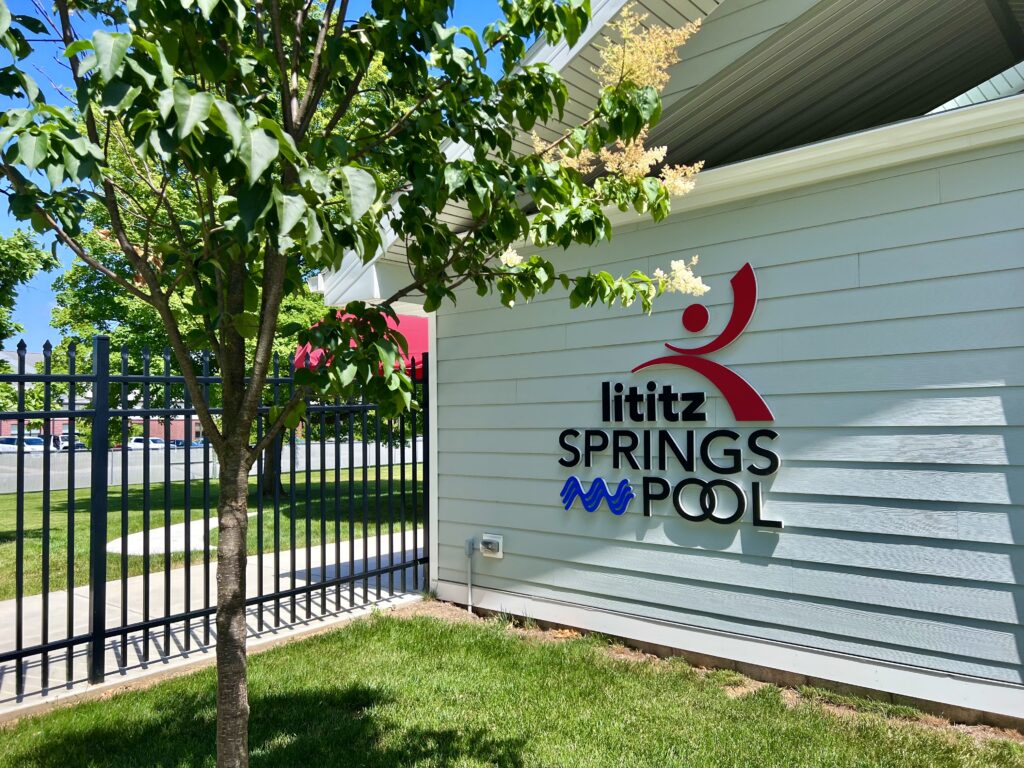 Daily guest admission passes are available at the pool, and season passes are also available. Daily guest passes may be limited due to visitor capacity. They typically post on their Facebook page when they reach capacity, close for weather-related issues, or have special events that close the pool or certain areas of it.
There are three different pools, a pavilion, and a splash pad available for play. The main activity pool features two low diving boards, a body slide, a water play structure with dumping bucket and small slide, and floating lily pads.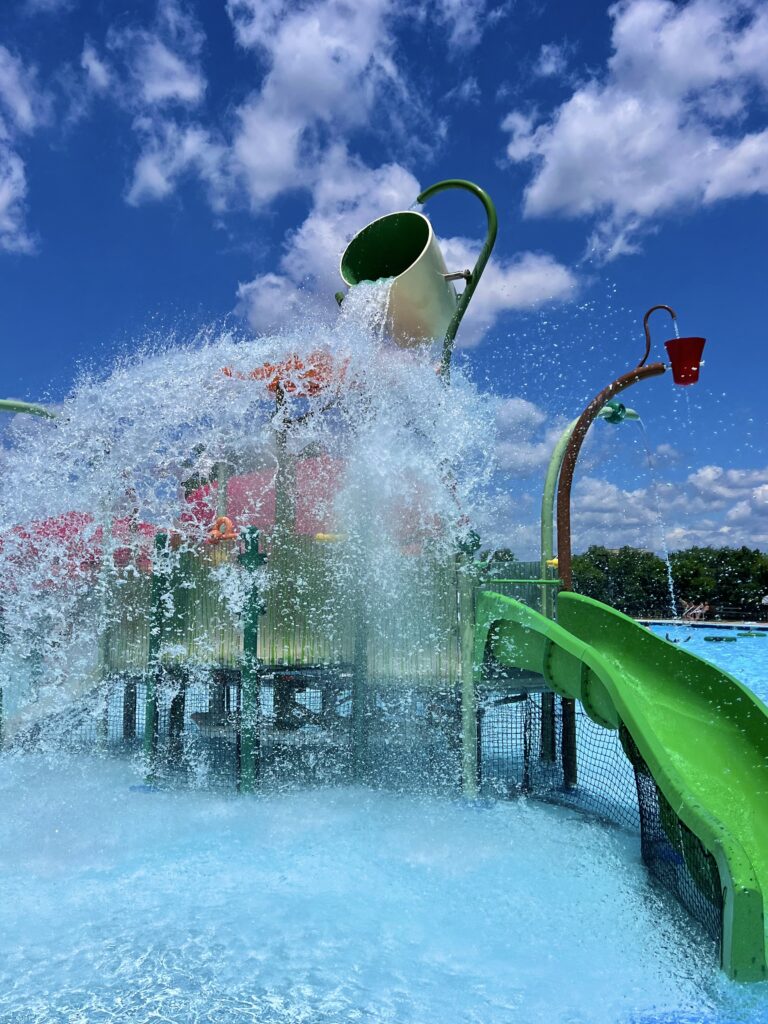 In between the lap pool and the activity pool is a splash pad. The splash pad is activated by a button.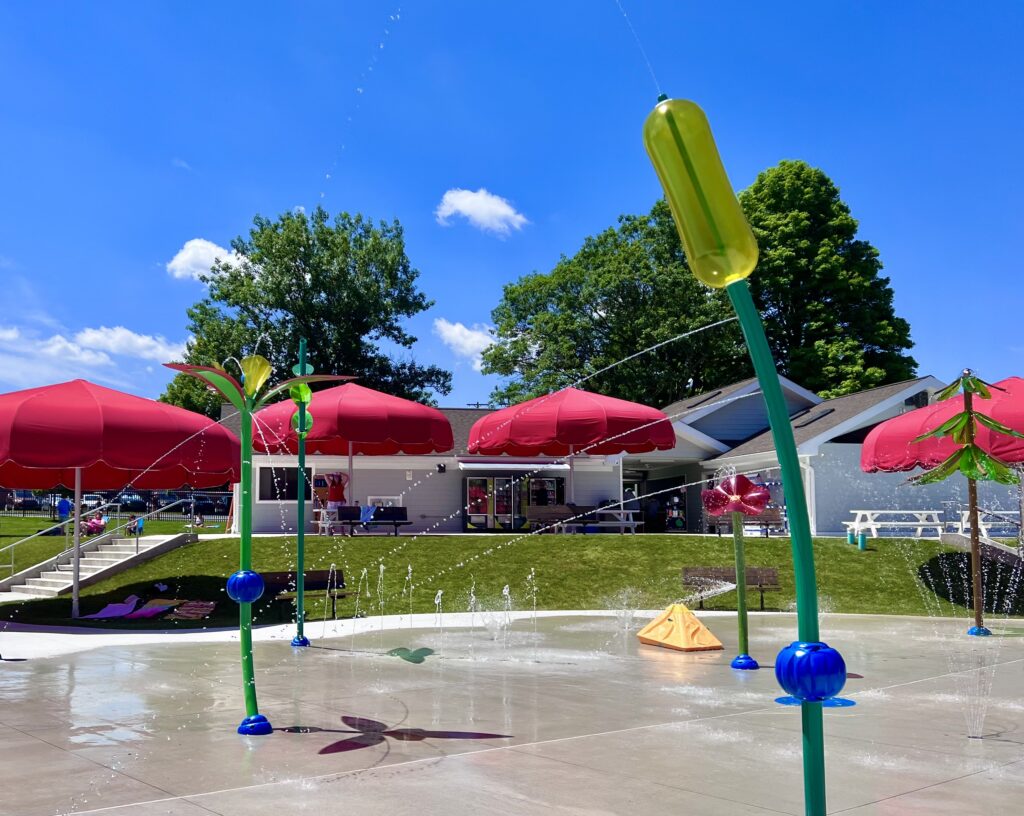 There's umbrellas surrounding the pool to provide shade. There's also trees around the perimeter of the fencing to provide even more shade.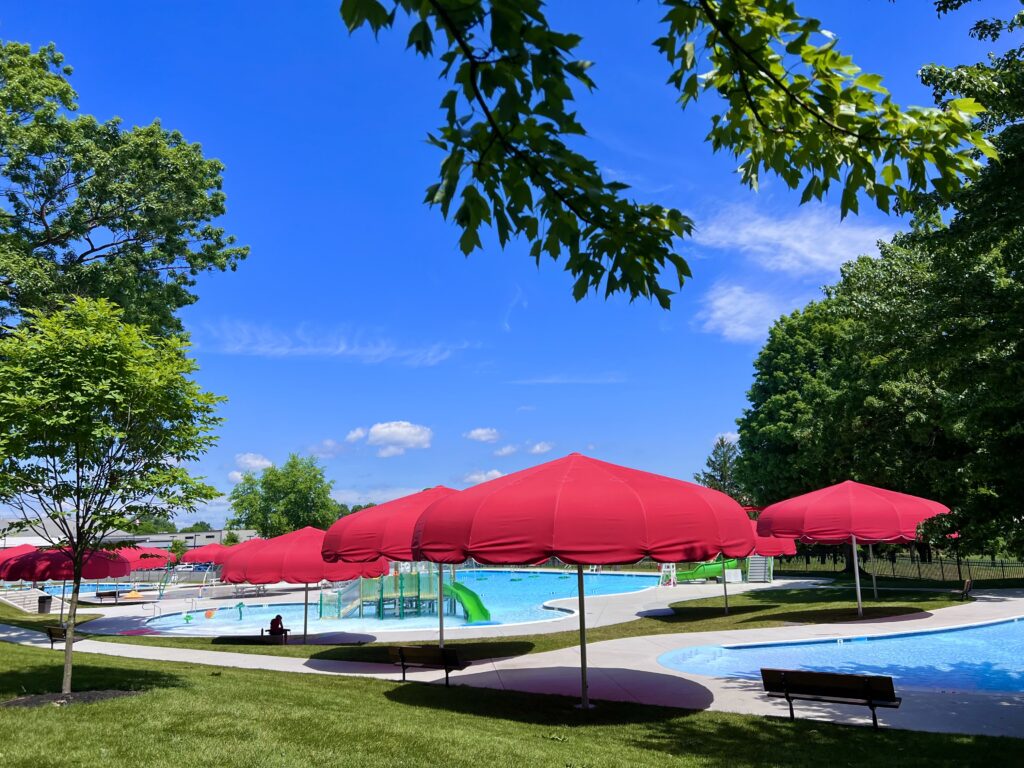 A baby pool is located on the other side of the activity pool. This pool has a gentle slope to enter the shallow pool. There's also small geysers at the entrance of the pool for water play.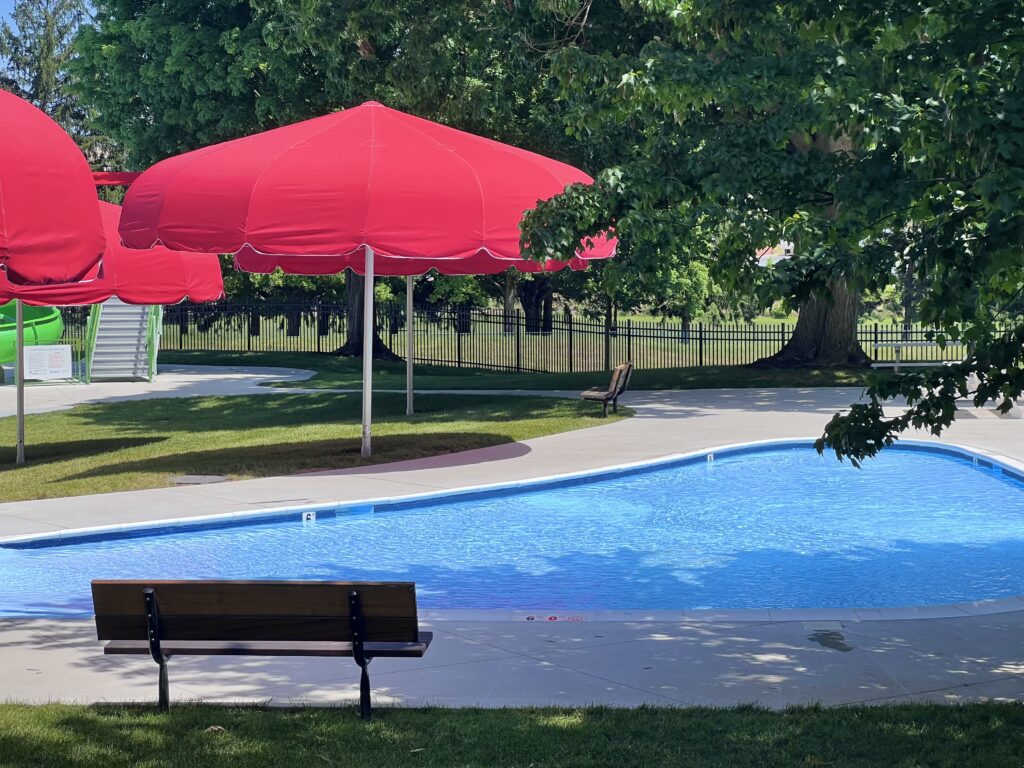 There's a pavilion beside the baby pool that can be rented. With a large tree beside it, there's plenty of shade in that area.
The lap pool has several lanes for swimming laps. There's also a section of this pool for adults.
Life jackets are available for children. Children also need to complete a swimming test with the lifeguards in order to use the diving boards and other deep water areas.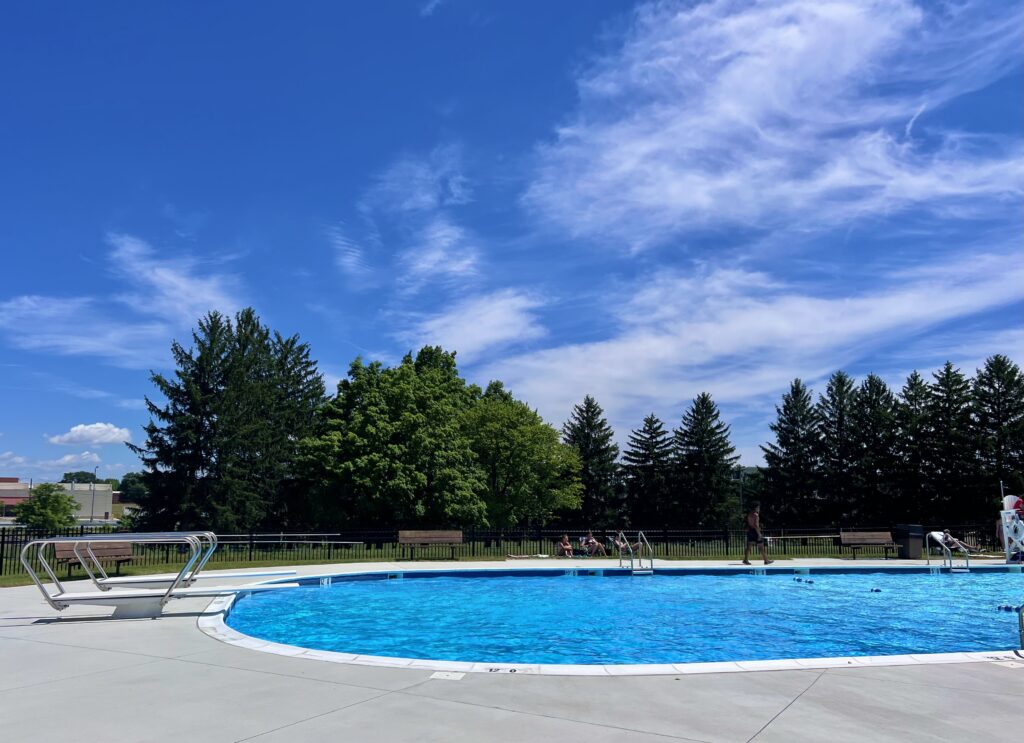 Lititz Springs Pool Food Options
While the pool does not have a concession stand, there are several vending machines for snacks and drinks.
During specific hours, the concession stand at Lititz Springs Park is a short walk from the pool. They feature sandwiches, chips, drinks, and more. Check the Lititz Springhouse Facebook page for their hours.
Looking for more to do in Lititz?
Check out this post of 5 things to do with kids in Lititz, PA.