Marty Snook Park is located at 17901 Halfway Blvd in Hagerstown, Maryland. Hagerstown is about an hour northwest of Baltimore.
The park includes many sports fields, a swimming pool, four picnic pavilions, and a one mile walking path.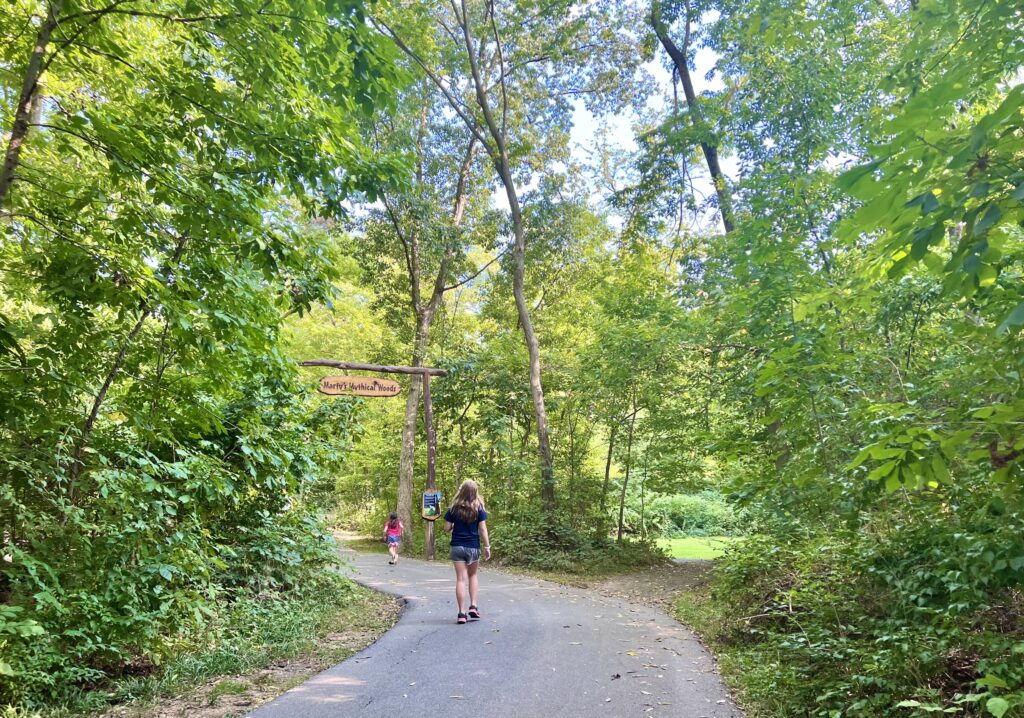 This post will focus on a newer feature of Marty Snook Park, which is the mythical woods play area. Marty's Mythical Woods is hidden within Marty Snook Park. The park is quite large with many parking lots, so it's easy to miss this wooded playground.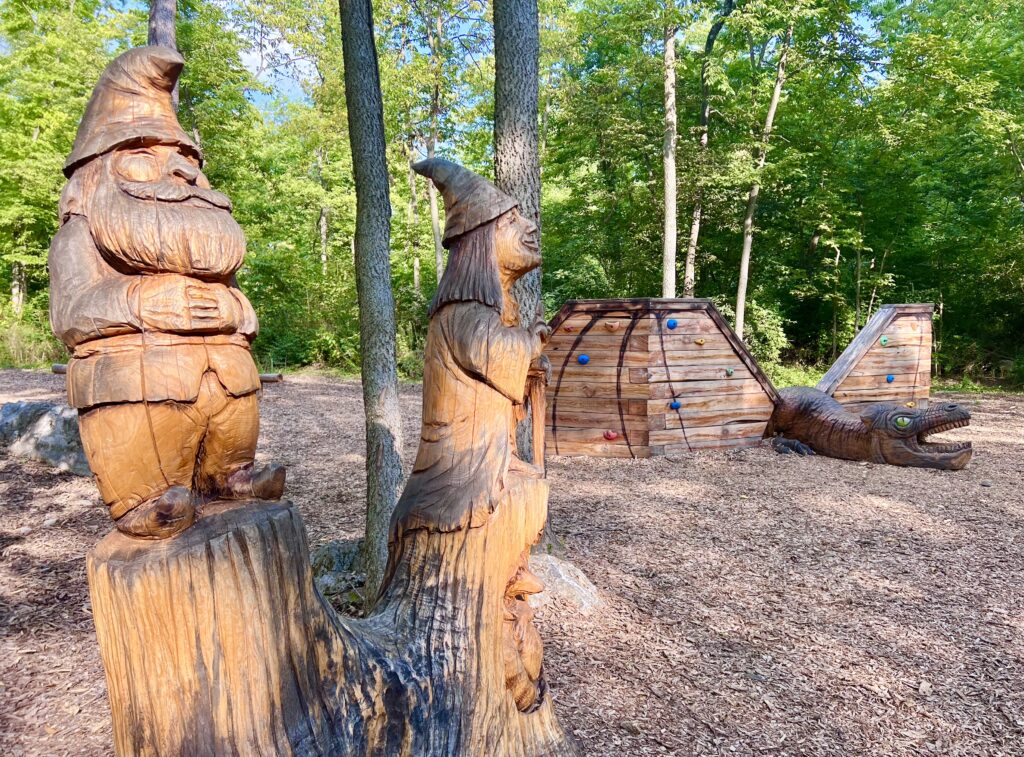 How to Find Marty's Mythical Woods
To find the entrance to the mythical woods, park at the pavilion 2 parking area. There are two regular playgrounds that are beside the parking lot in this area. When we visited, one of those playgrounds was closed for repair.
The pavilion 2 parking area has a sign at the entrance of the parking lot. There's also a ball field in this area. Park as close to the playground as possible; the path to the mythical woods is on the right side of the parking lot as you enter.
Another option for entering the Mythical Woods is to park by the football field. A paved path behind the pavilion will also lead you to Marty's Mythical Woods.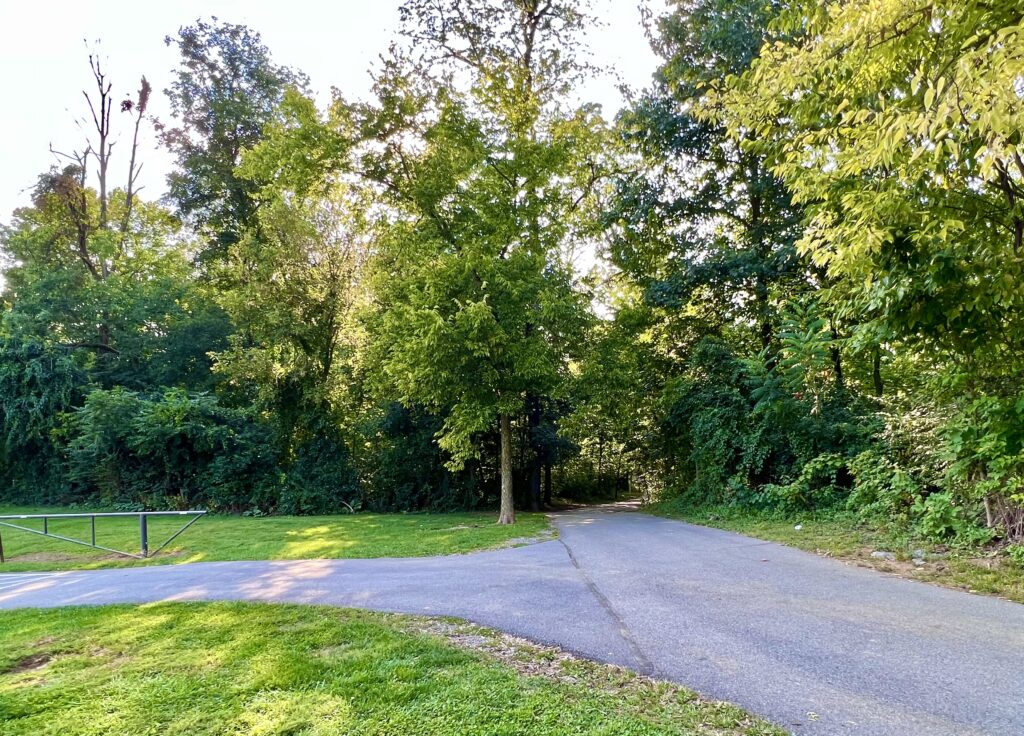 When entering from either area, take the wide, paved path into the wooded area. It's a very short walk to the mythical playground.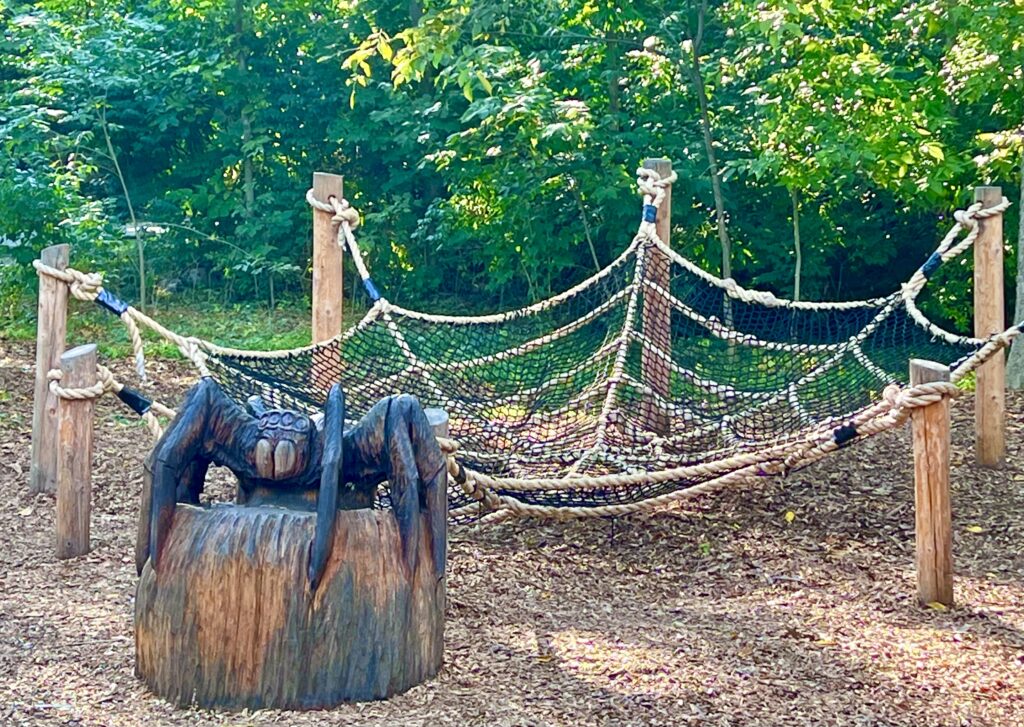 There are two entrance signs on either side of the Mythical Woods. Once you enter Marty's Mythical Woods, many carved creatures will greet you.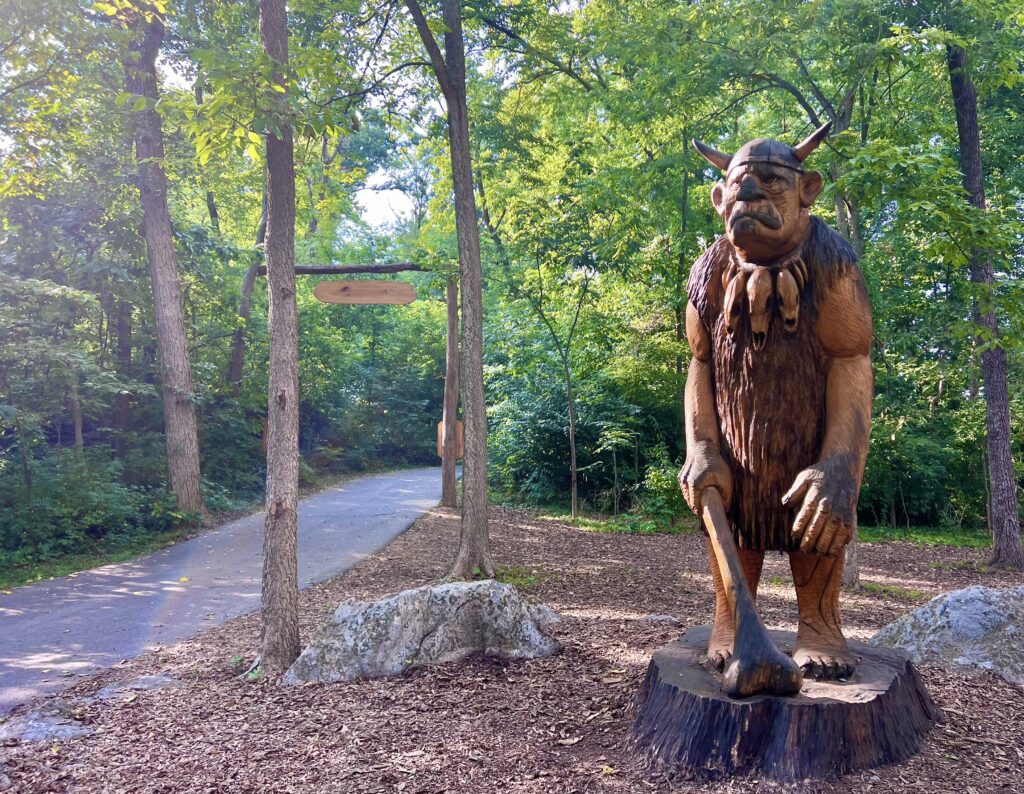 The area has a mulch surface and wooden play areas. It is mostly shaded with large trees.
One of the main play structures is a fort with tower and rope walk.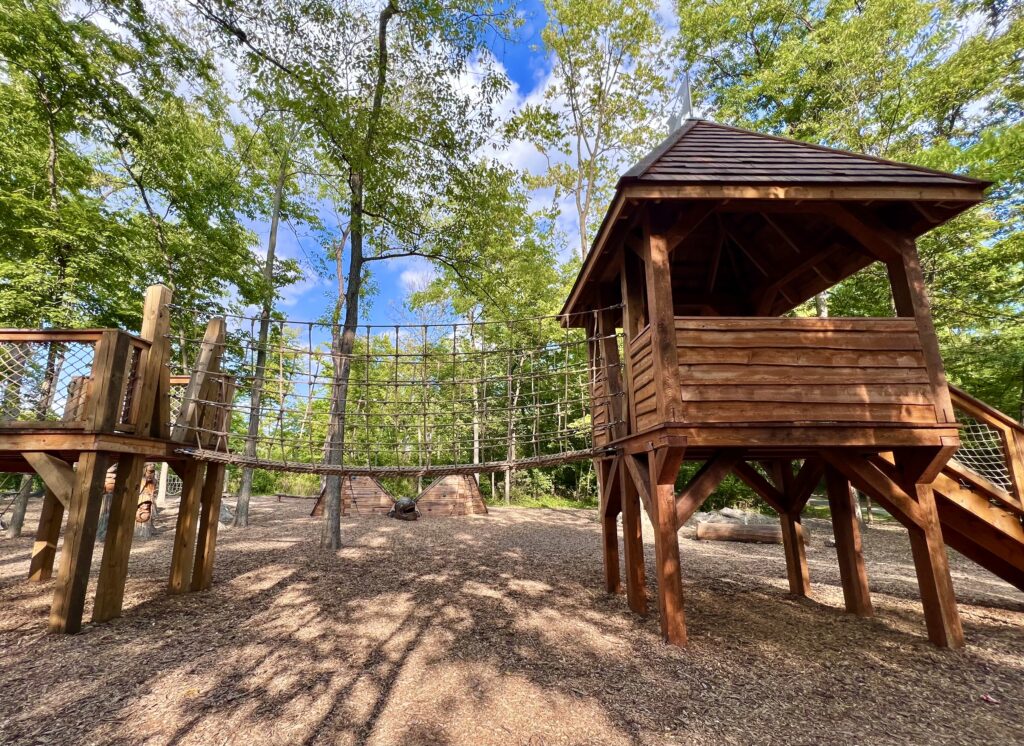 There's quite a few play structures to explore and wood carvings throughout the playground.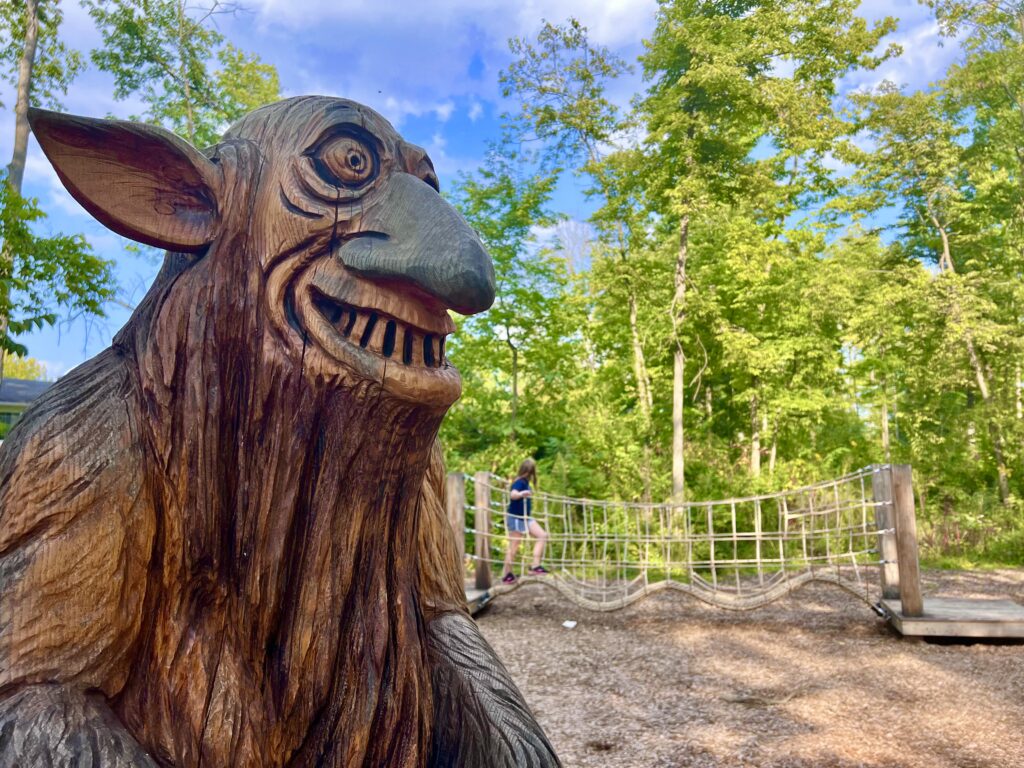 There are low structures for smaller children and more difficult obstacles for older children.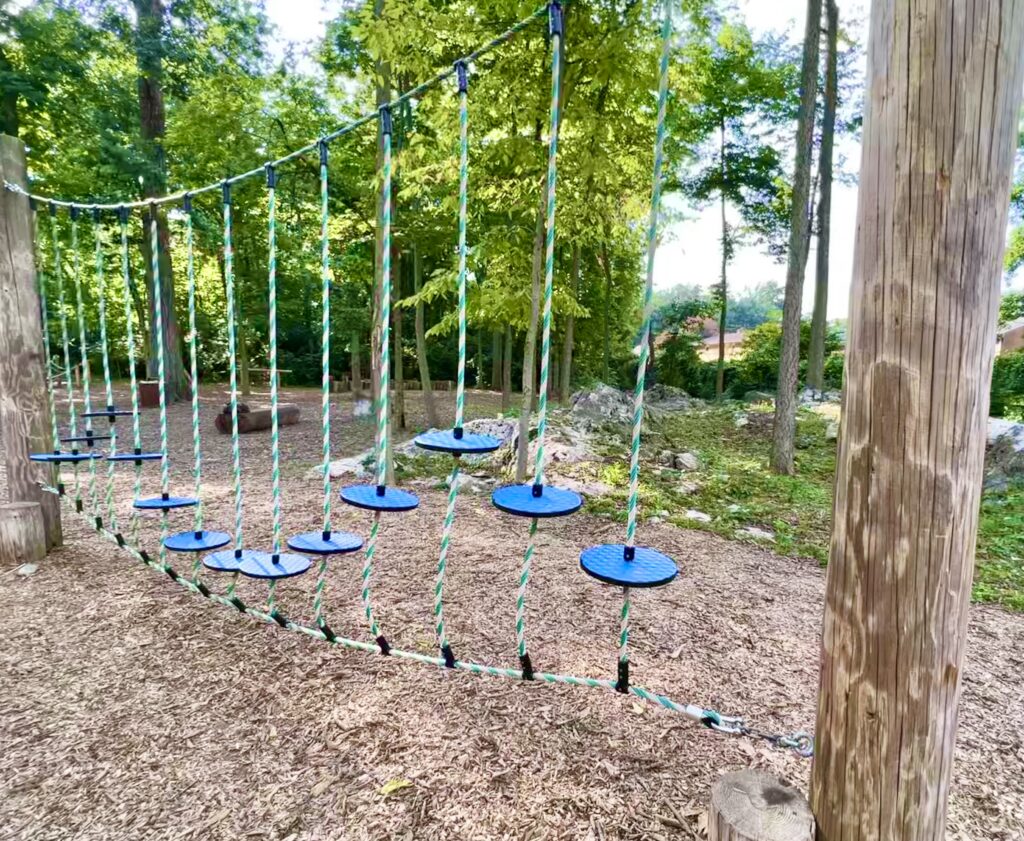 More Amazing Maryland Parks
Check out these other lists of parks near Maryland to find some amazing places to play.
11 Amazing Parks Near Maryland