IMPORTANT NOTE: Annie's Playground will be closed starting February 6, 2023 for approximately four months for renovations. Check out Lyn Stacie Getz Playground nearby, while Annie's is closed.
Annie's Playground is a memorial playground in Edgeley Grove Park. It's located along Route 1 at 864 Smith Lane in Fallston, Maryland. The playground is a tribute to a little girl, Annie, who passed away.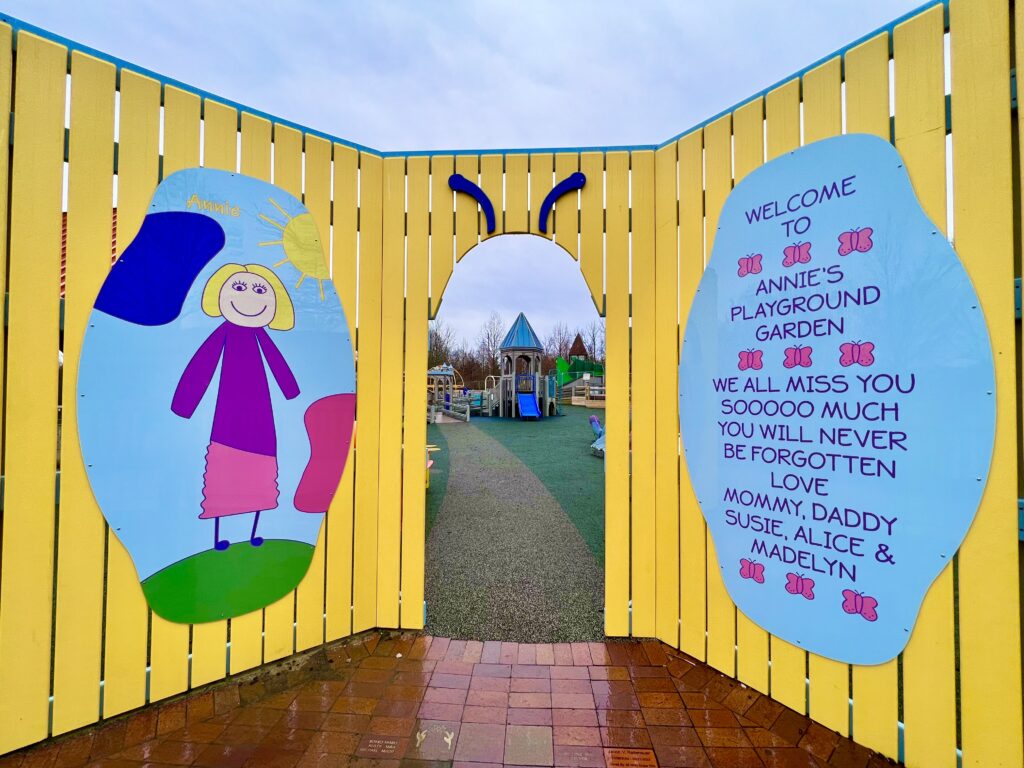 Many volunteers helped to build the playground, and donations funded it. They recently opened a newly renovated section. The original playground was built in 2005.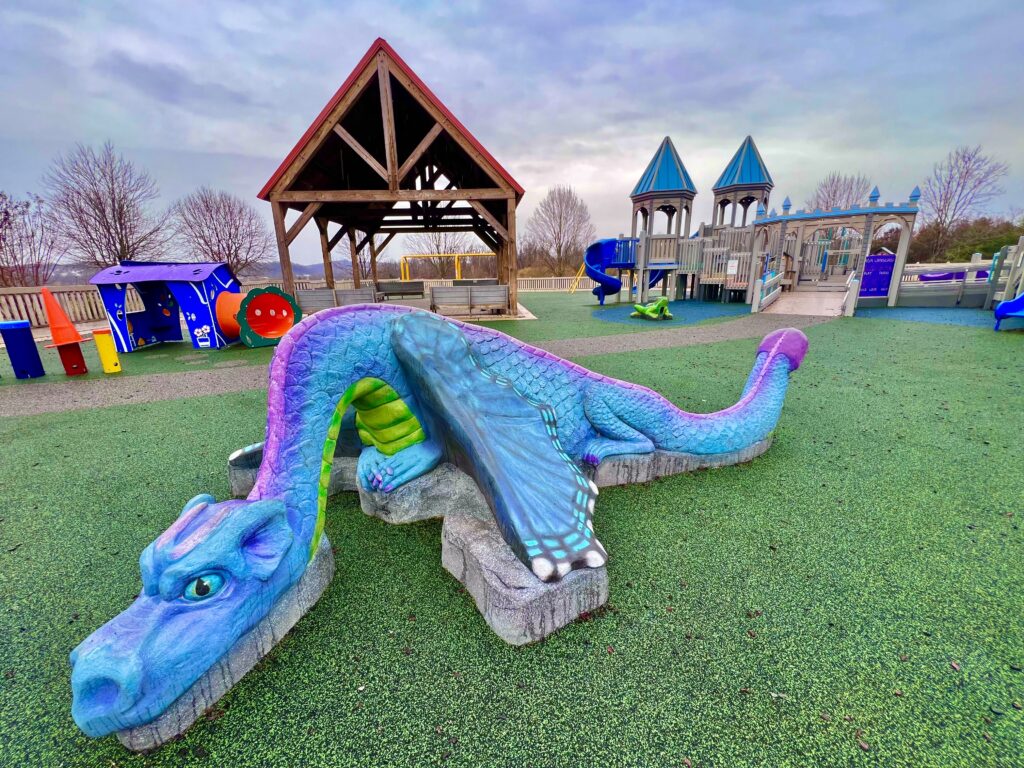 The new section of the playground features a large pavilion, a fairy-tale dragon, and a play structure for younger children. The pavilion can be reserved during the warmer months.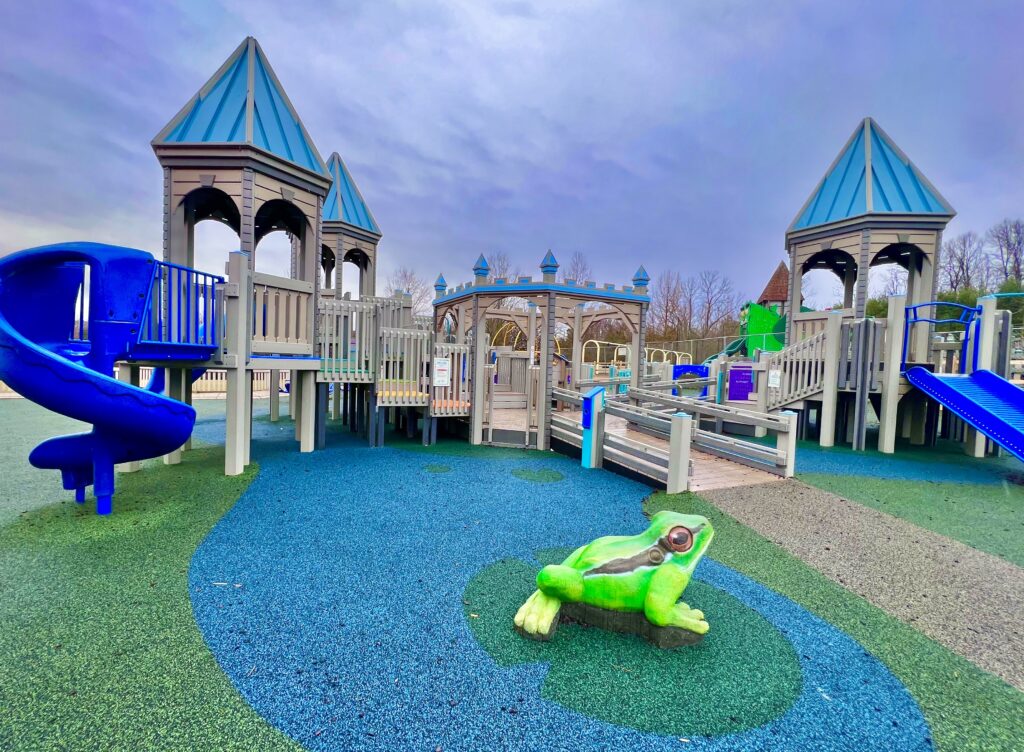 There are also many opportunities to make music in this new area of the playground. A line of flowers produce sound when played with a mallet.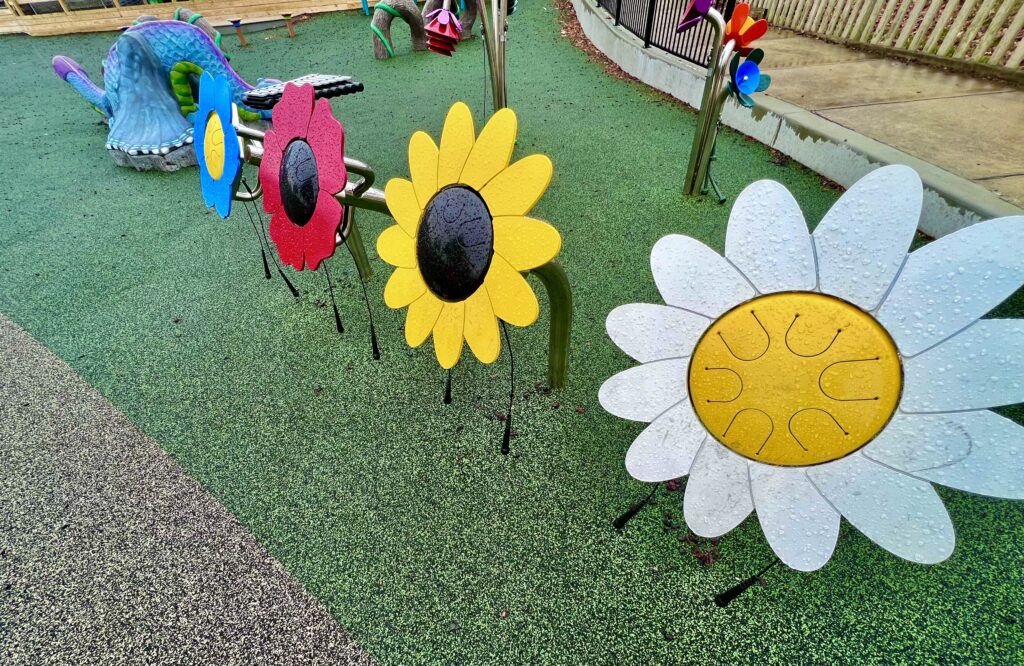 The main section of the playground includes a large wooden and colorful play structure with many opportunities to climb and slide.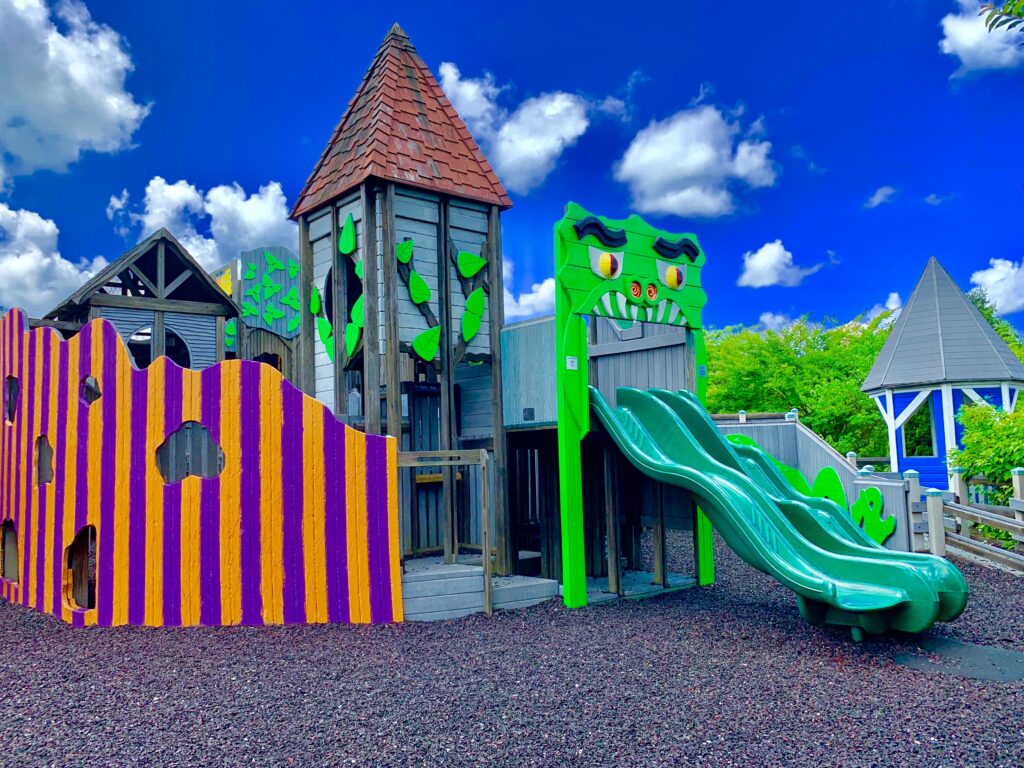 The playground has a lot of bright and colorful paintings and characters. It includes many small passageways for children to climb around and make their way to the top. The surface of the playground is rubber pieces. Most of the playground has a fence, but currently there are some temporary fences because of recent construction (January 2023).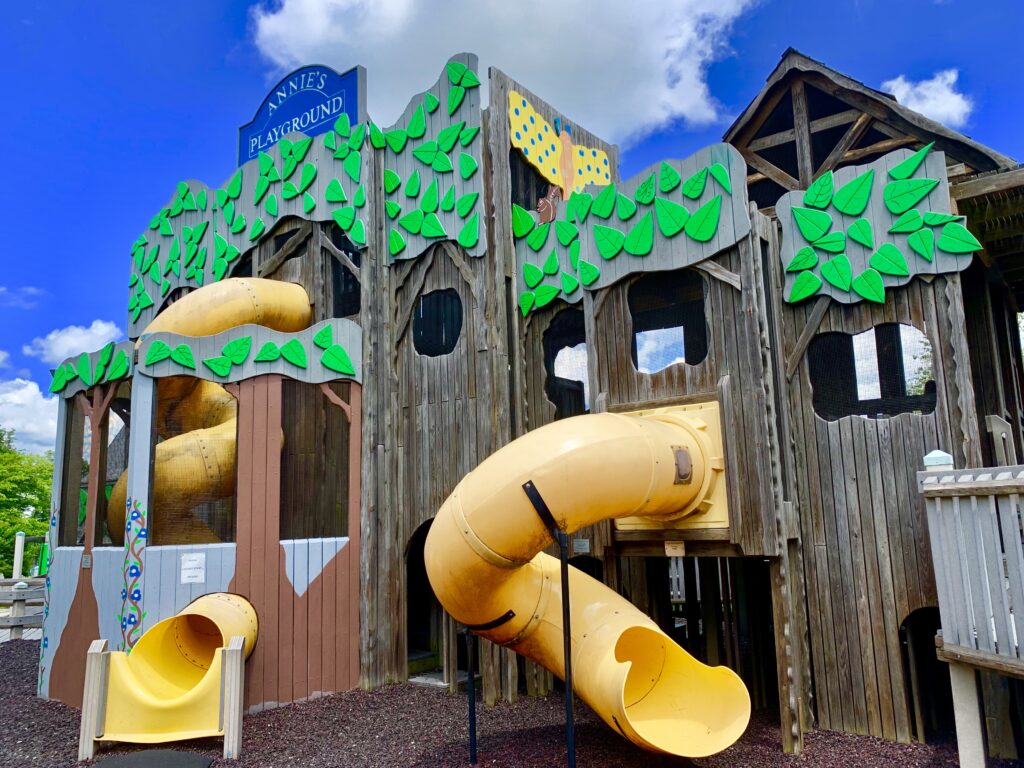 There is a large parking lot for Annie's playground. Parking is located on a hill above the playground. While it is possible to walk to a place with less of a slope to access the playground, the most direct way is a set of stairs from the parking lot.
Some picnic tables are located outside of the playground fence.
Annie's Playground Restrooms
Restrooms are located beside the parking lot. Keep in mind they may be closed seasonally.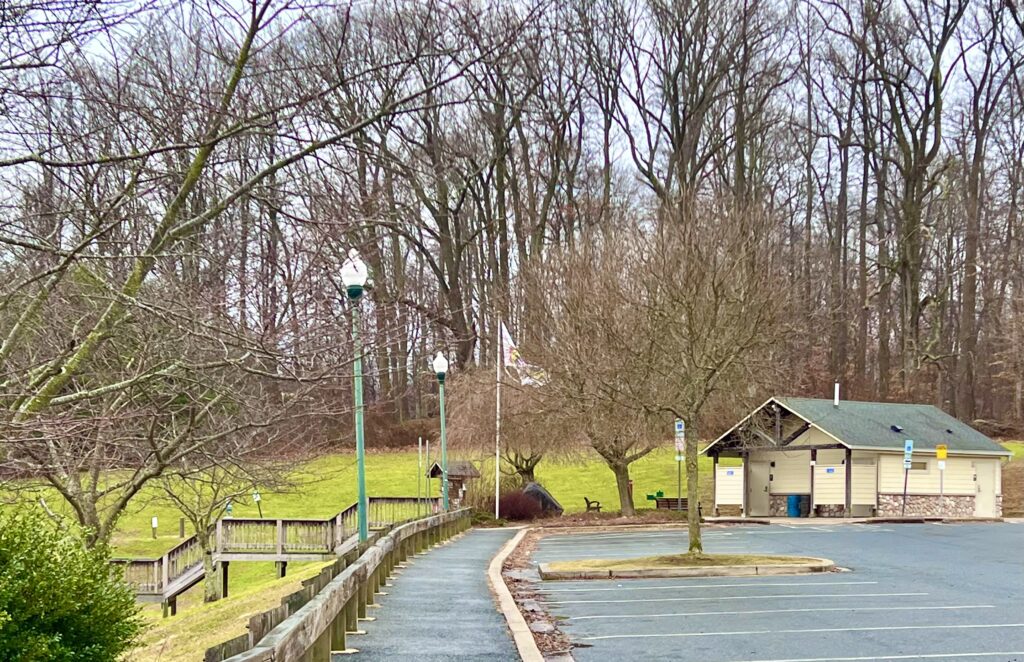 Looking for other amazing places to visit in the area?
There are also many awesome playgrounds in Maryland. Check out this fun list of playgrounds in Maryland.