Kalahari vs Great Wolf Lodge is often a topic debated by indoor water park visitors. It's really a question of what the individual family prefers, as far as water park size, features and resort amenities.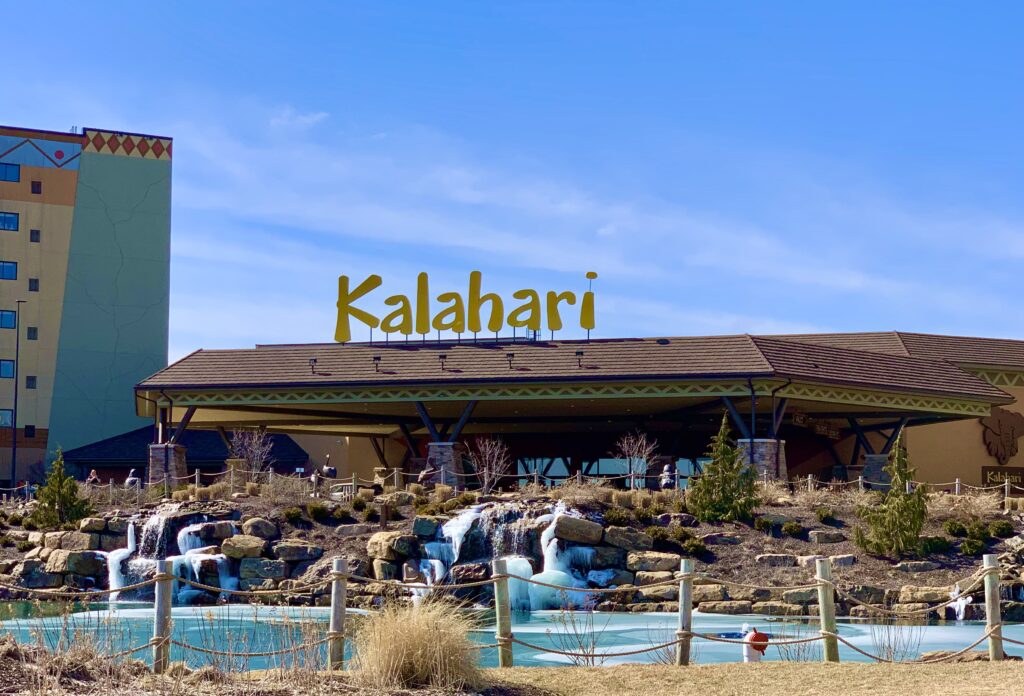 This comparison guide will focus mainly on the Pocono resorts in Pennsylvania, but some of the information can be used to compare other locations of Kalahari and Great Wolf Lodge. However, each locations water parks and amenities vary.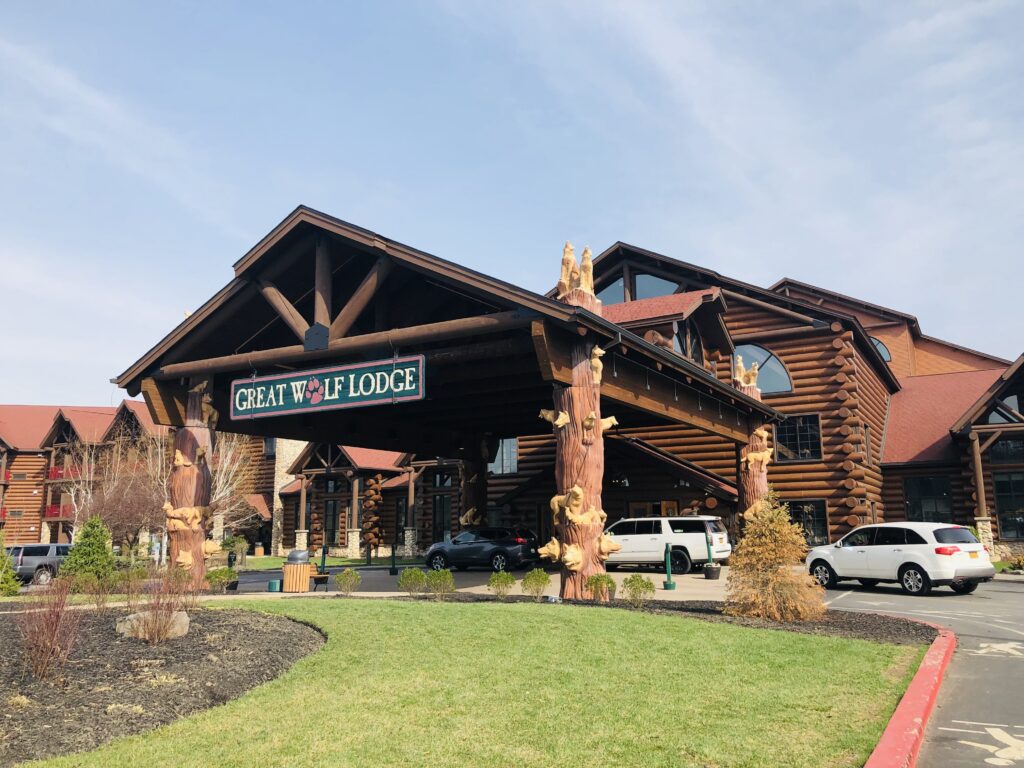 For exact amenities lists, it's best to view the Great Wolf Lodge or Kalahari website of the locations you are comparing.
Rooms
Both resorts have themed rooms that accommodate a wide-range of family sizes from two queen rooms to much, much bigger.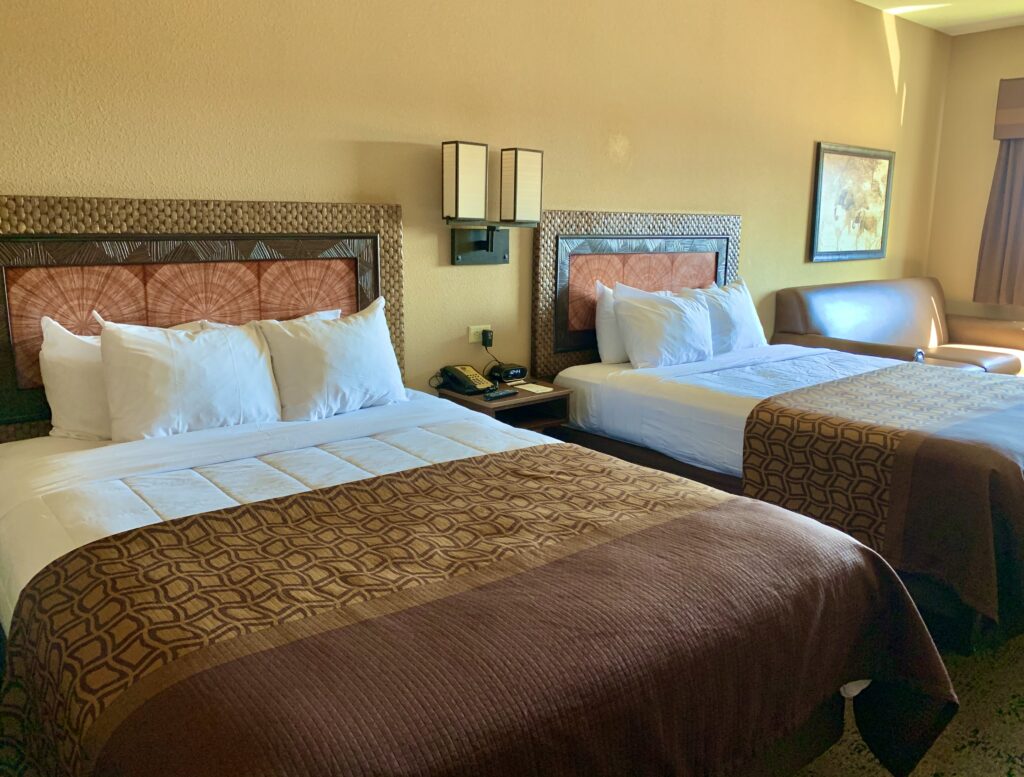 Kalahari seems to have a bit more of a selection when it comes to very large rooms. Kalahari even has a five bedroom suite that can have a maximum of 22 guests.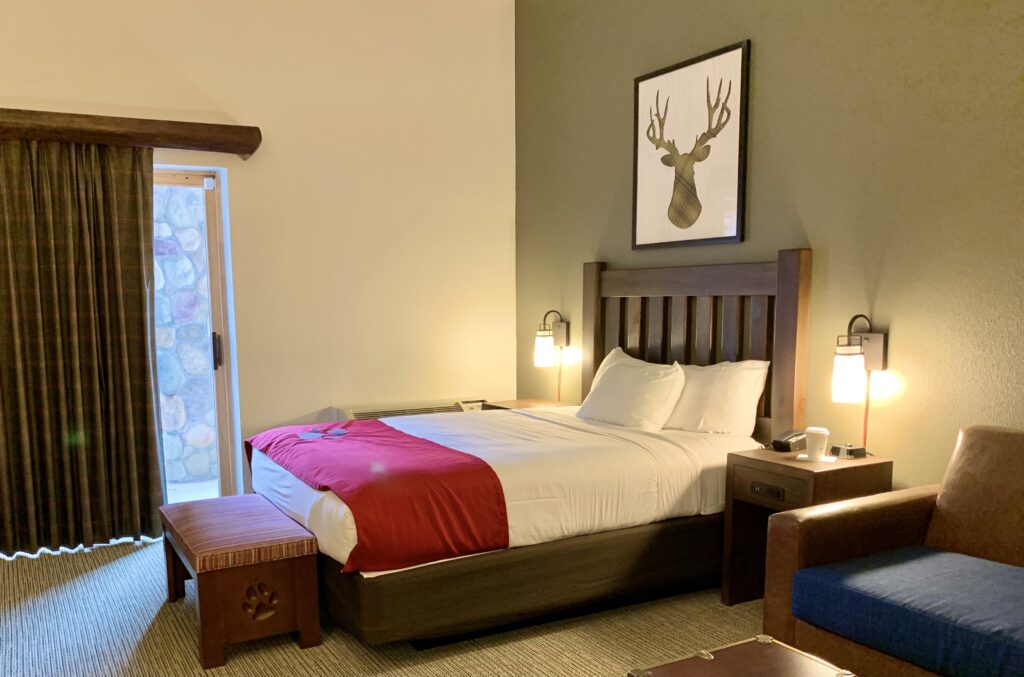 Both resorts also have bunk bed suites with small alcoves just for the kids. Great Wolf seems to have more of a variety of theming for these bunk bed suites.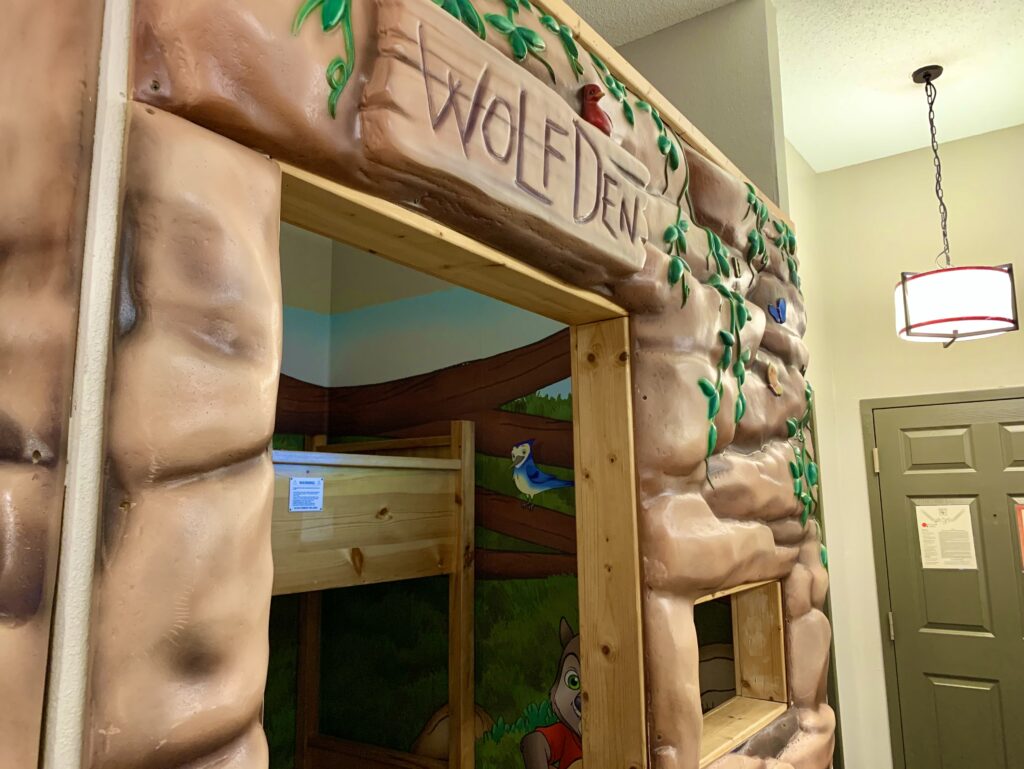 Kalahari vs Great Wolf Lodge Water Park
Great Wolf Lodge's water park continues their wildlife theme. Kalahari's water park does the same, except with a jungle theme.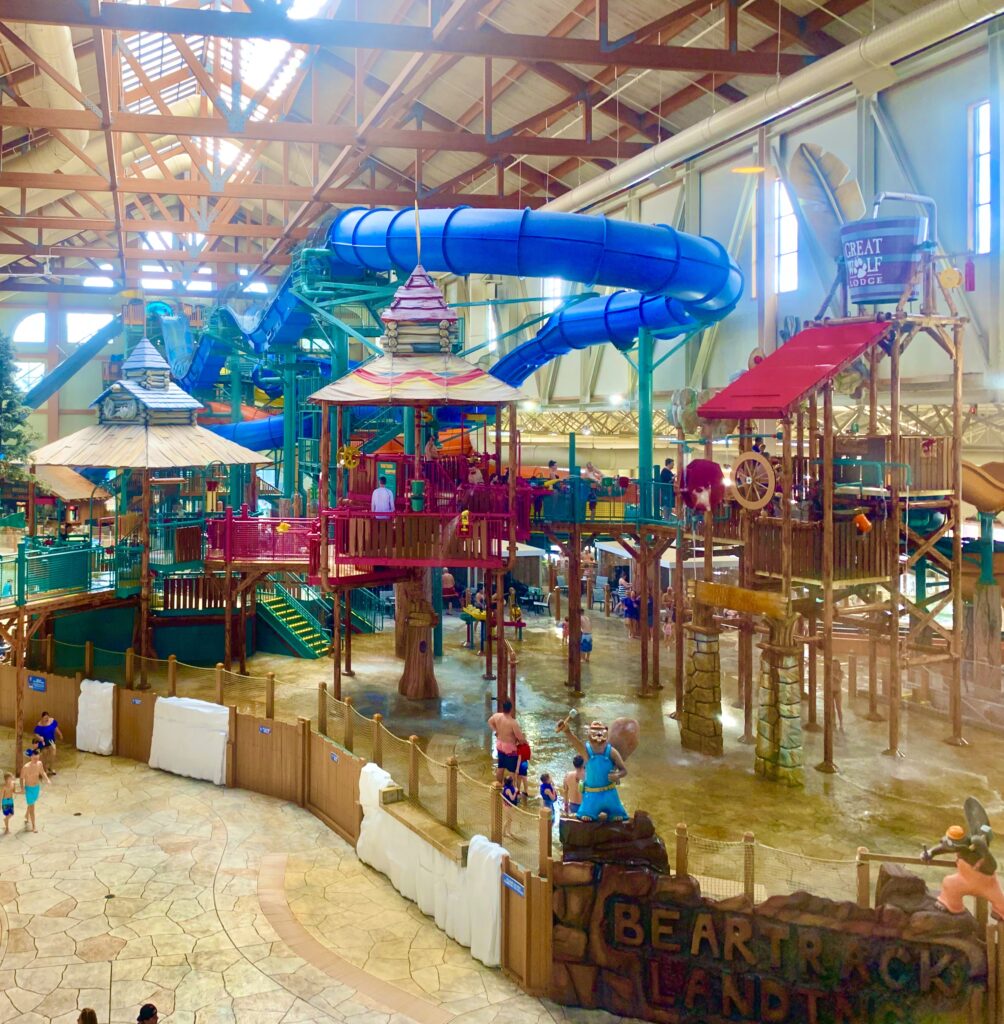 The Poconos and Williamsburg Virginia location both have a small indoor wave pool. The Poconos Great Wolf Lodge location has more kiddie water slides than the Williamsburg location.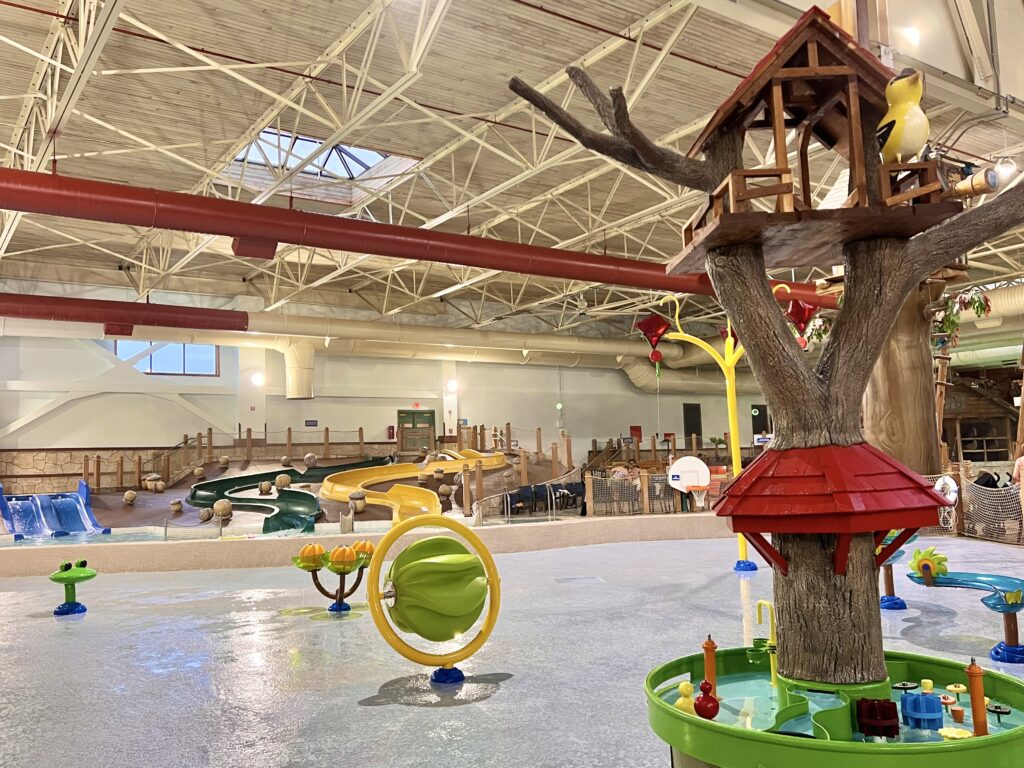 The Kalahari wave pool is much bigger than the Great Wolf Lodge wave pool. Kalahari also has a wide variety of types of water slides – drop slides, mat racer, raft slides, etc.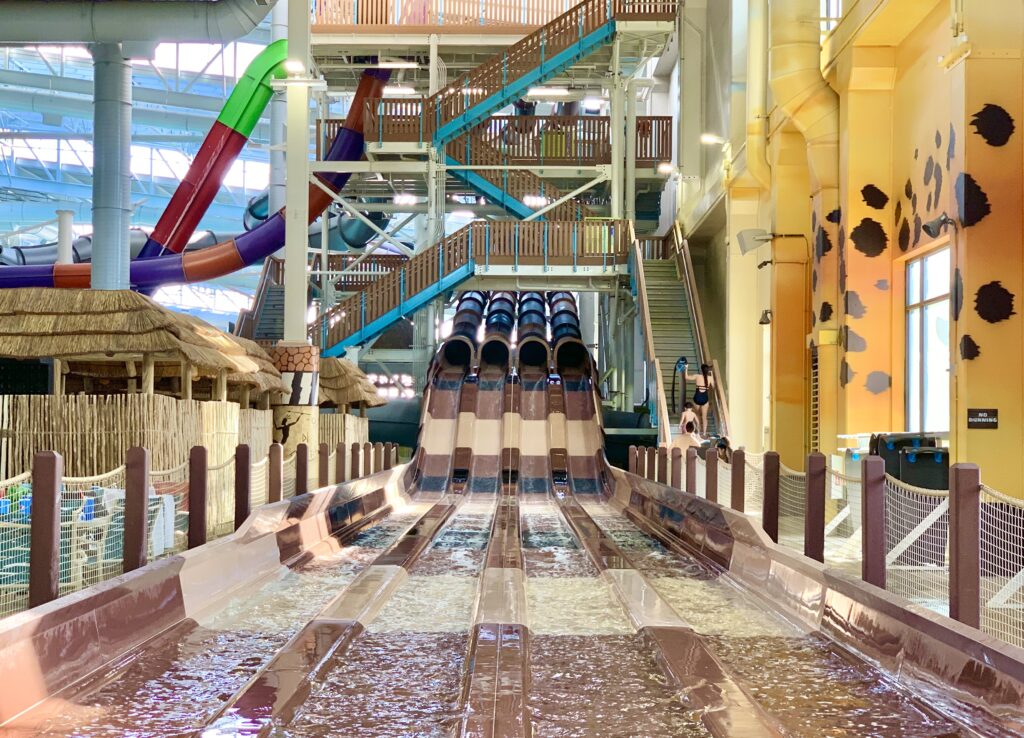 Great Wolf Lodge has more traditional tube, body slides, and a bowl slide. Both resorts in the Poconos have a water coaster.
Activities
Great Wolf Lodge is known for their MagiQuest game. This is an interactive game that has players moving throughout the Lodge on quests. "Magic" wands are needed for this game, and there is a fee to activate them for a certain period of time.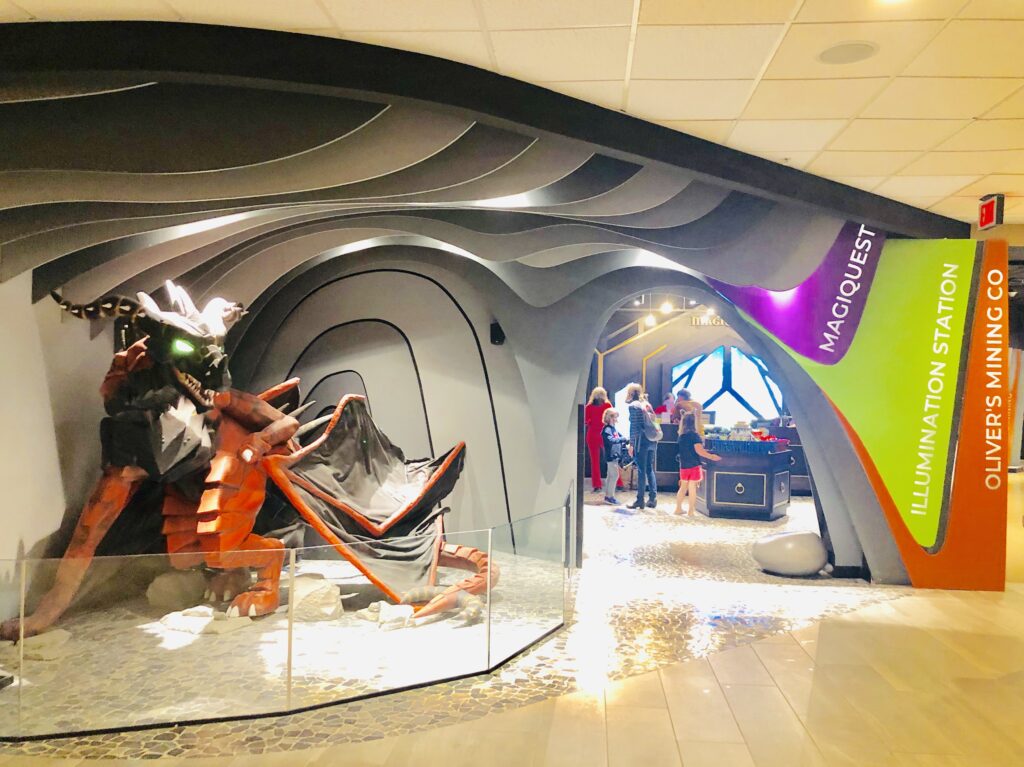 Great Wolf Lodge also has activities that vary with the timing of your stay. Activities could include yoga, character appearances, crafts, a nightly Forest Friends show, story time, and a dance party.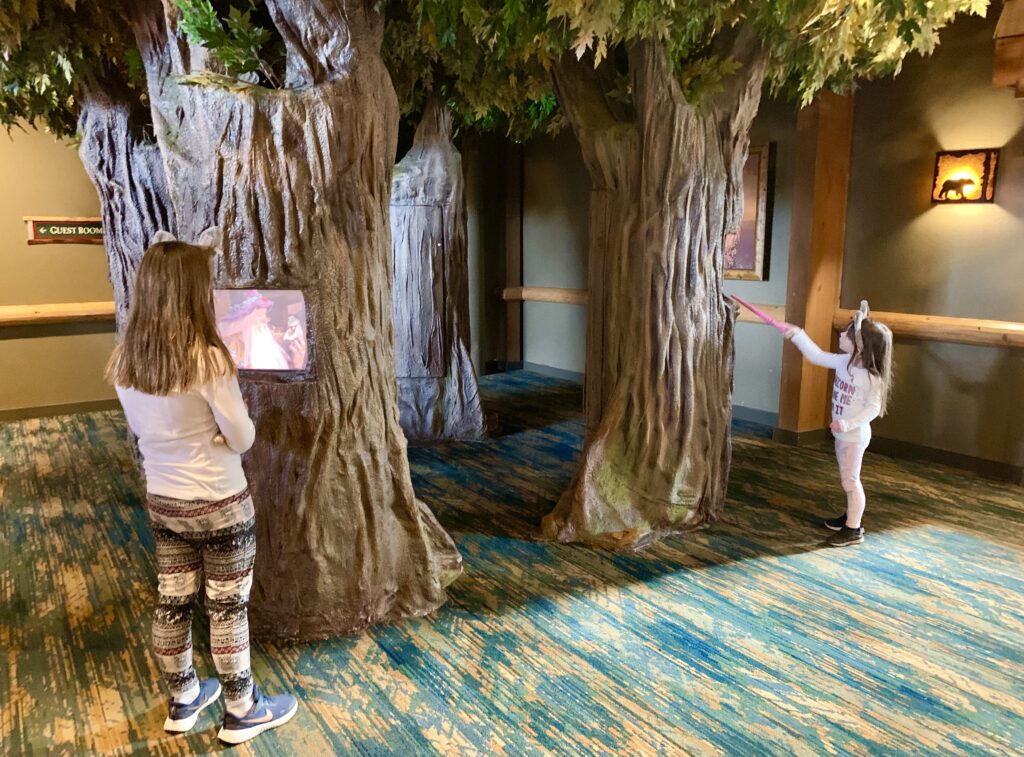 Great Wolf Lodge also has a small bowling ally, gem mining, outdoor ropes course, arcade, and glow golf.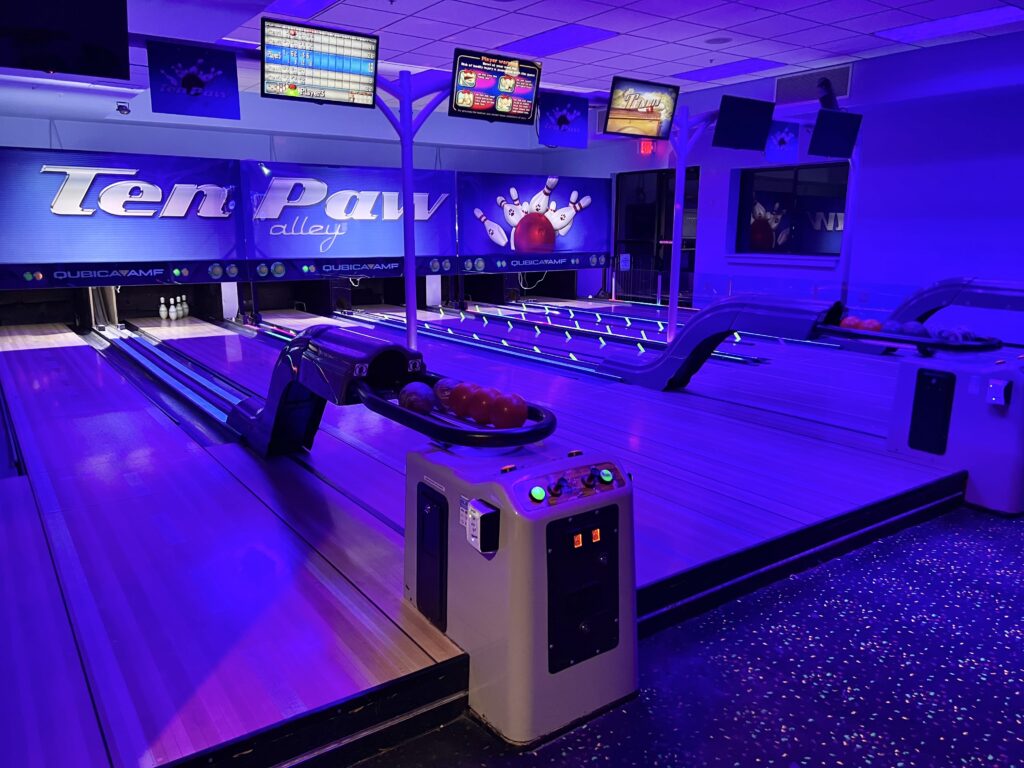 Kalahari activities and attractions differ with each location. Kalahari also has crafts, escape room, mini golf, mini bowling, and arcade.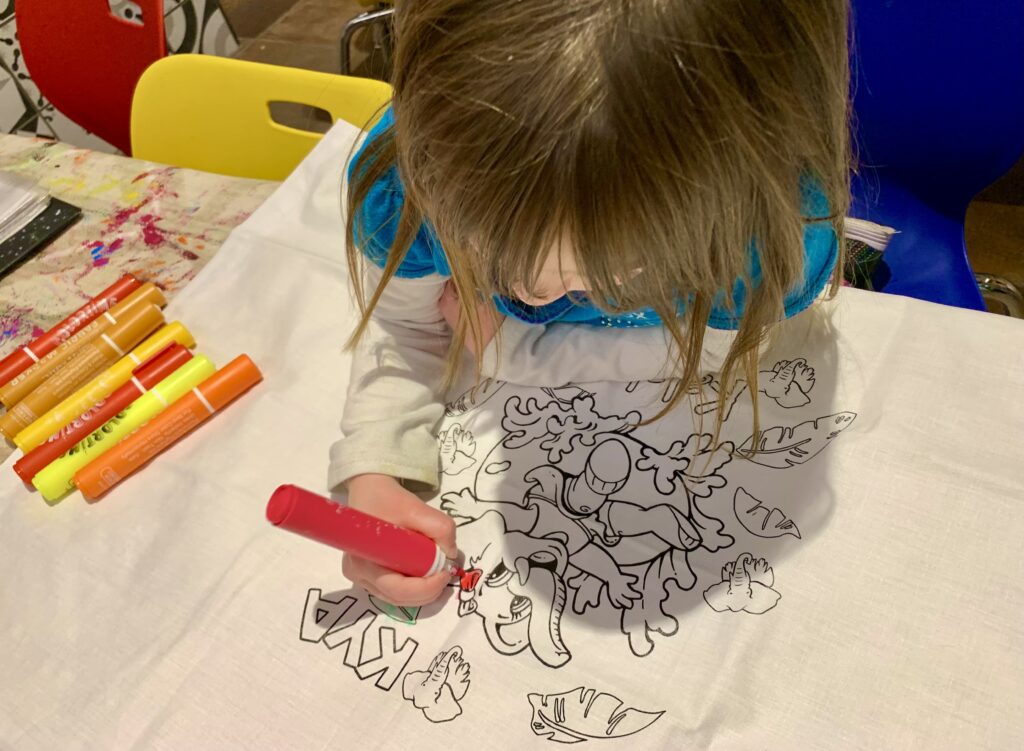 Decor and Theme
Both resorts are well-themed throughout the resort rooms and the water parks. Both resorts also have onsite dining that continues the decor.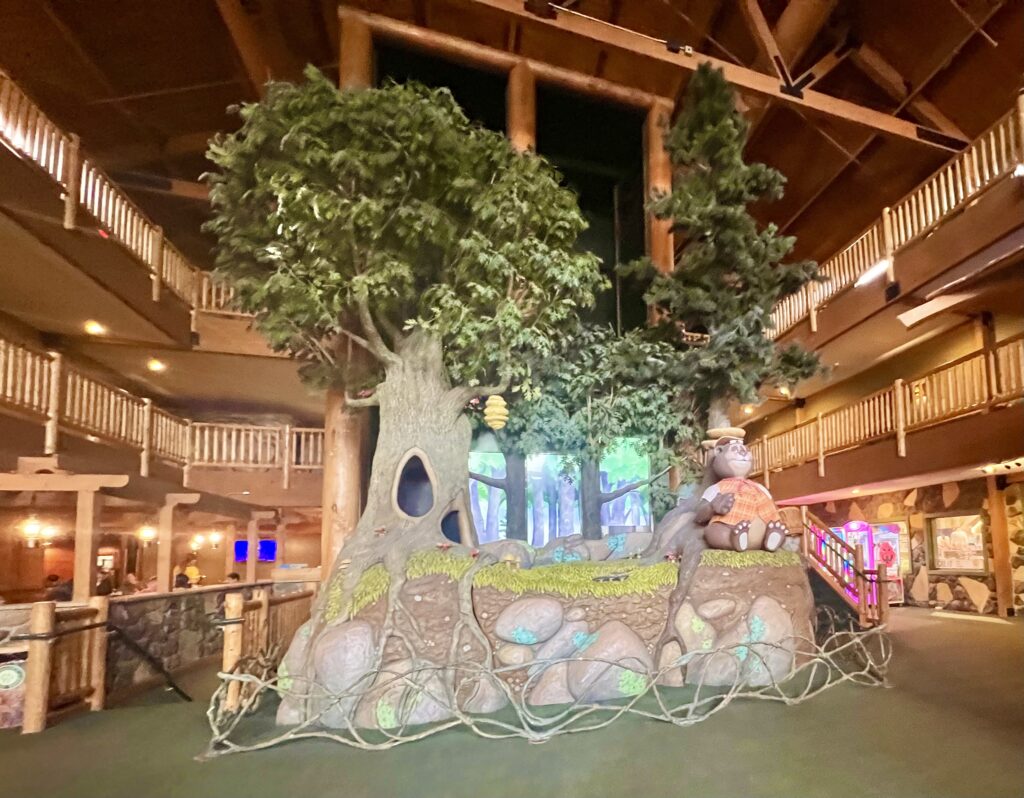 Great Wolf Lodge has a woodland creature and forest theme, while Kalahari has an African theme.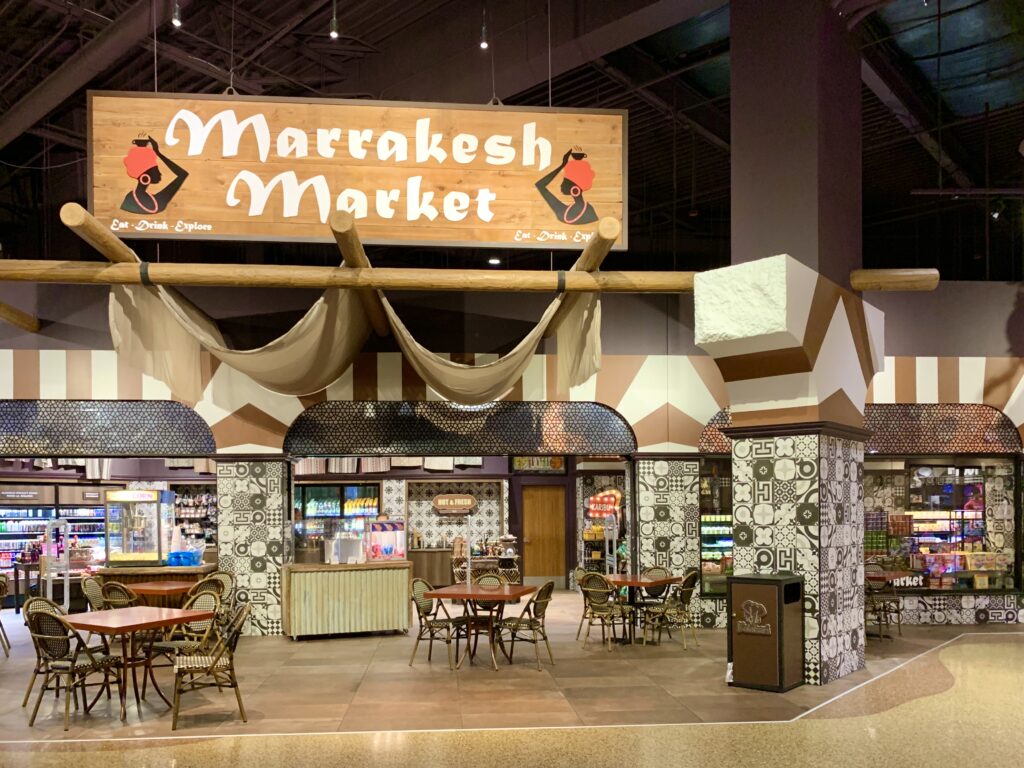 Cost
The overnight costs for both of these resorts can vary widely throughout the year. Try getting on the email lists of both of these resorts to learn about the discounts they offer throughout the year. Both resorts have also utilized Groupon for deals. Check there and compare prices with their website to find the lowest prices for your stay.
Resort Size
The entire Kalahari Resort is enormous. Note that it may be quite a walk from your room to the water park, or any other destination on the Kalahari Resort campus.
Great Wolf Lodge is smaller than Kalahari. While the hallways of rooms may still be a bit long, it's not as vast as Kalahari.
Kalahari vs Great Wolf Lodge
After learning about the aspects of both of these resort, which one will your family choose? It may come down to a simple question: How old are the children in your party?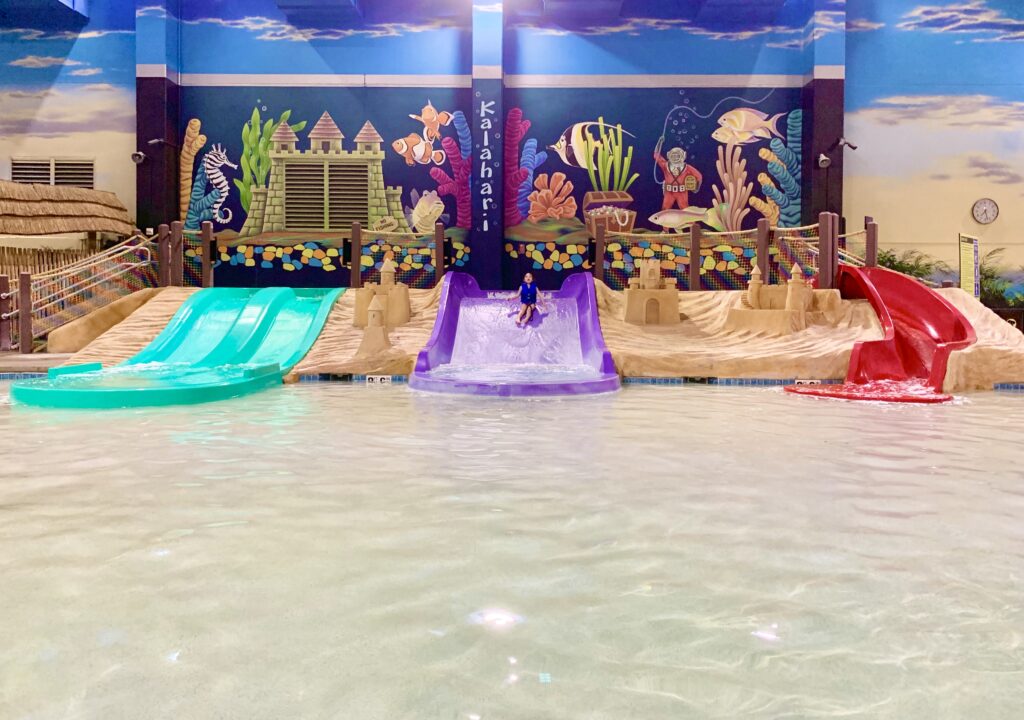 If there are any older children in your party, around 10 years and older, then they may not appreciate the kiddie theming that runs through Great Wolf Lodge. Kalahari still boasts plenty of kiddie water slides, but it also has more thrilling slides for older children.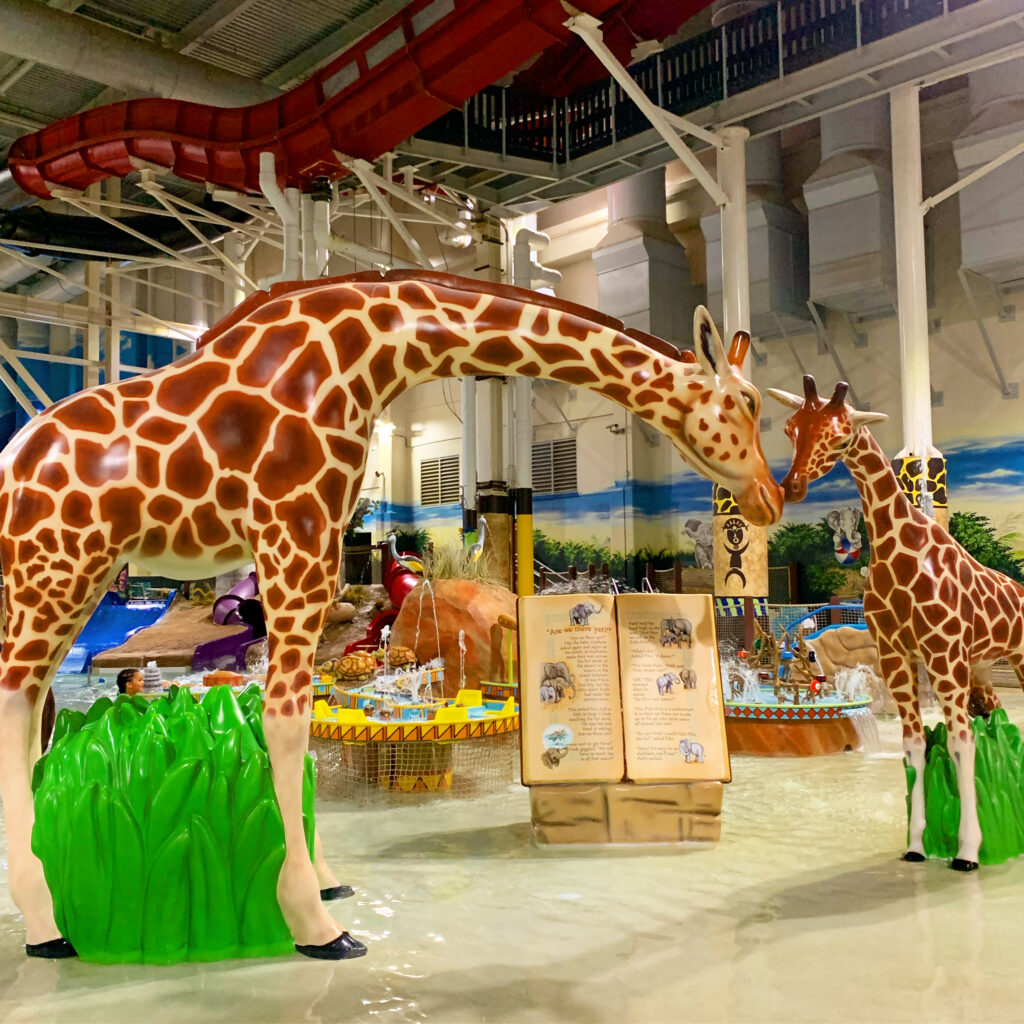 Another Water Park Option in the Poconos
Keep in mind there's a third indoor water park resort in the Poconos: Camelback Mountain Resort. Here's a comparison guide for all three of these resorts.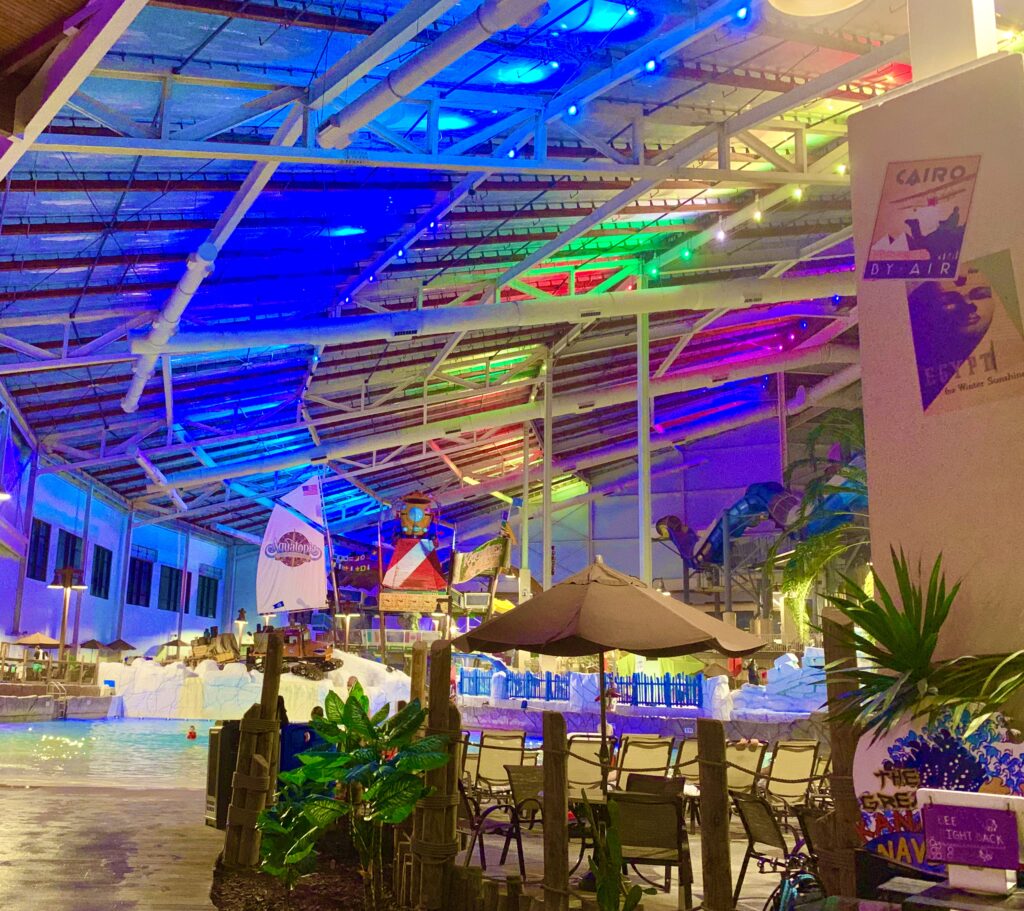 Enjoy your family vacation at one of the great indoor water park resort choices in your area!