Frederick, Maryland has many amazing playgrounds to visit throughout the county. Check out this list of the best playgrounds near Frederick, MD.
Pinecliff Park – Frederick
Pinecliff Park is a unique park in the southeast area of Frederick. The address for this park is 8350 Pinecliff Park Road. The park features a newer, large play structure with many long tube slides.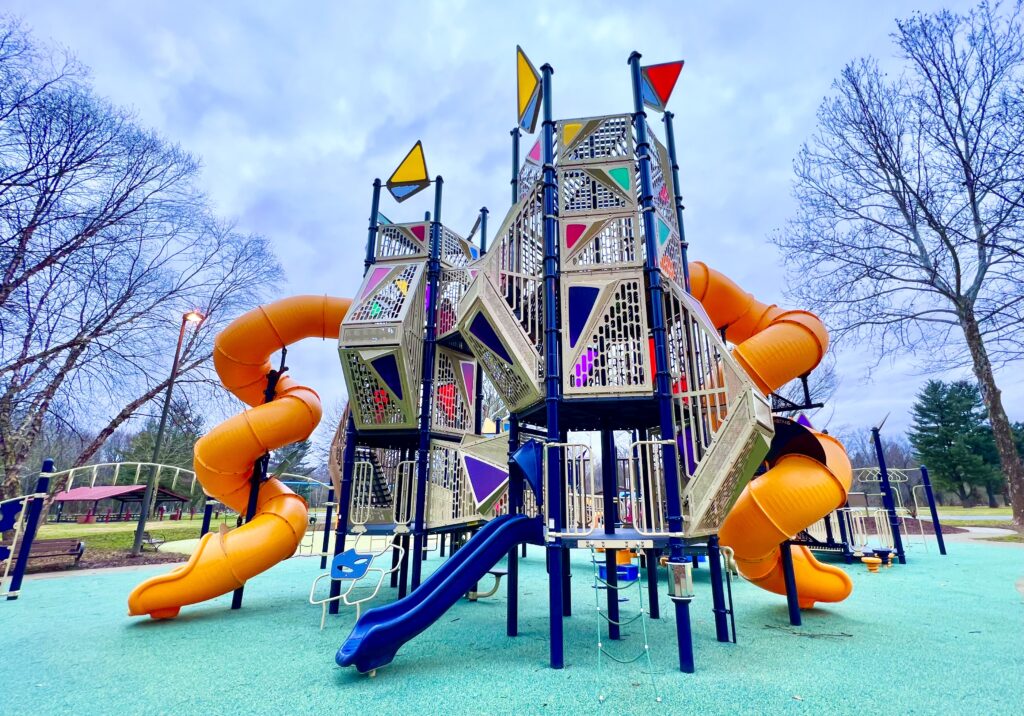 There's swings and monkey bars, as well as a toddler play structure. In the winter, if the conditions are right, there's also an ice skating pond and sledding hill.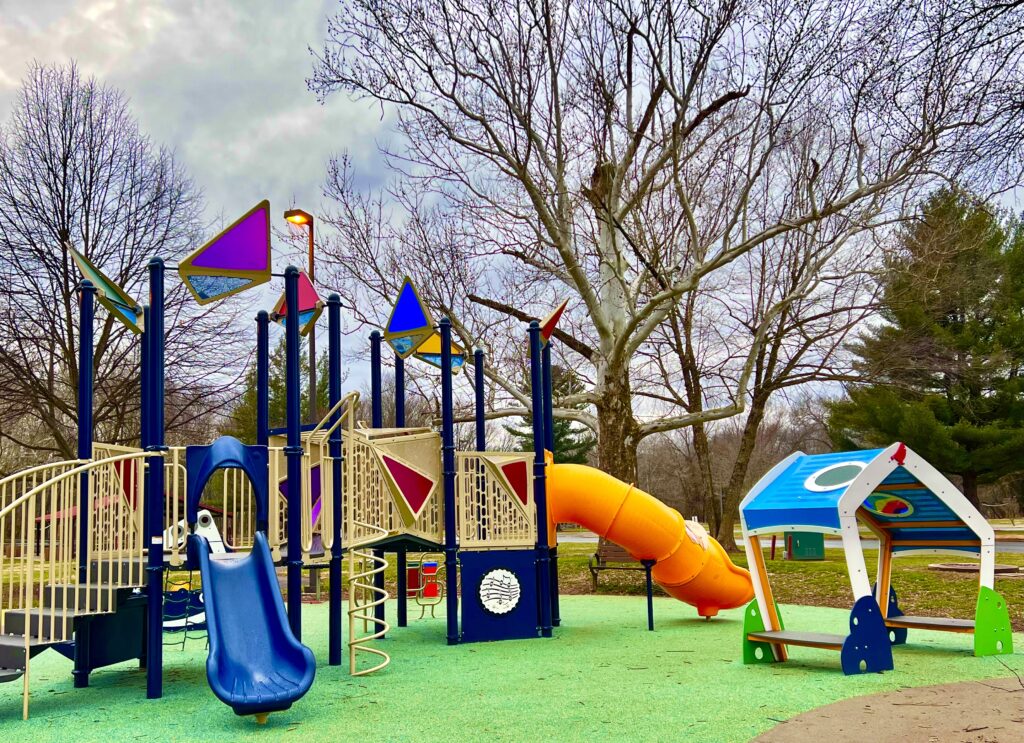 Sophie & Madigan's Playground – Frederick
Sophie & Madigan's Playground is a memorial playground located at 632 Contender Way in Frederick. This park recently opened a second phase, which is based on playing in Wonder Land.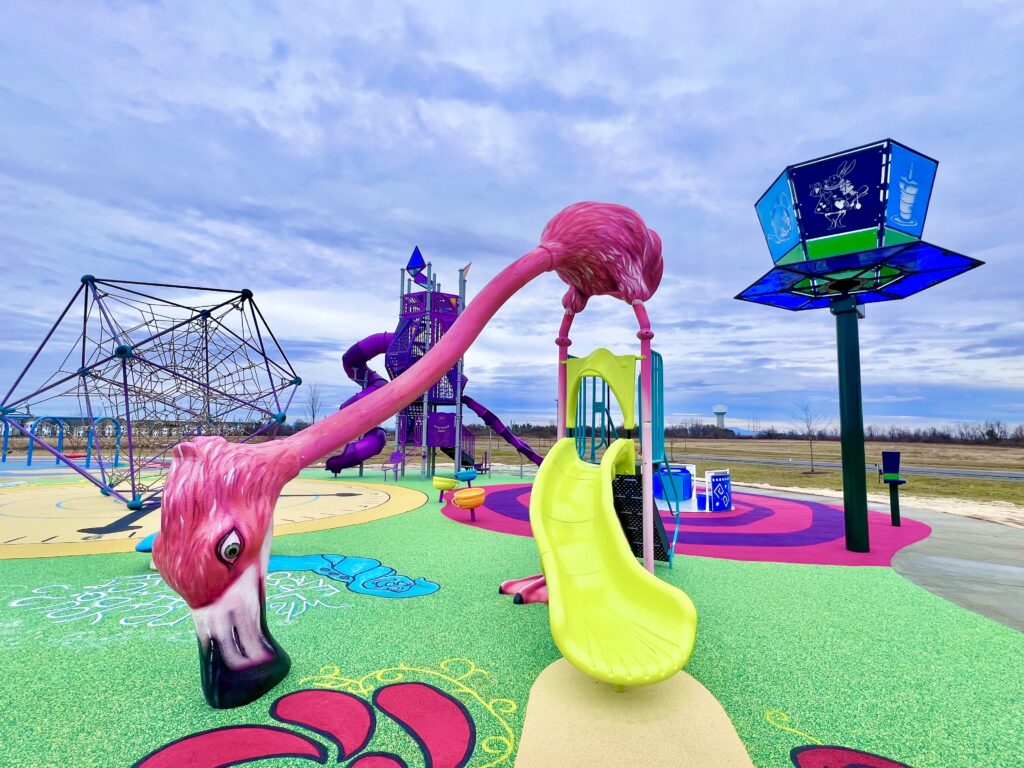 The first phase of the playground was Fantasy Land, which includes a castle and carriage play structure. Check out Sophie and Madigan's website for more information about the upcoming phase.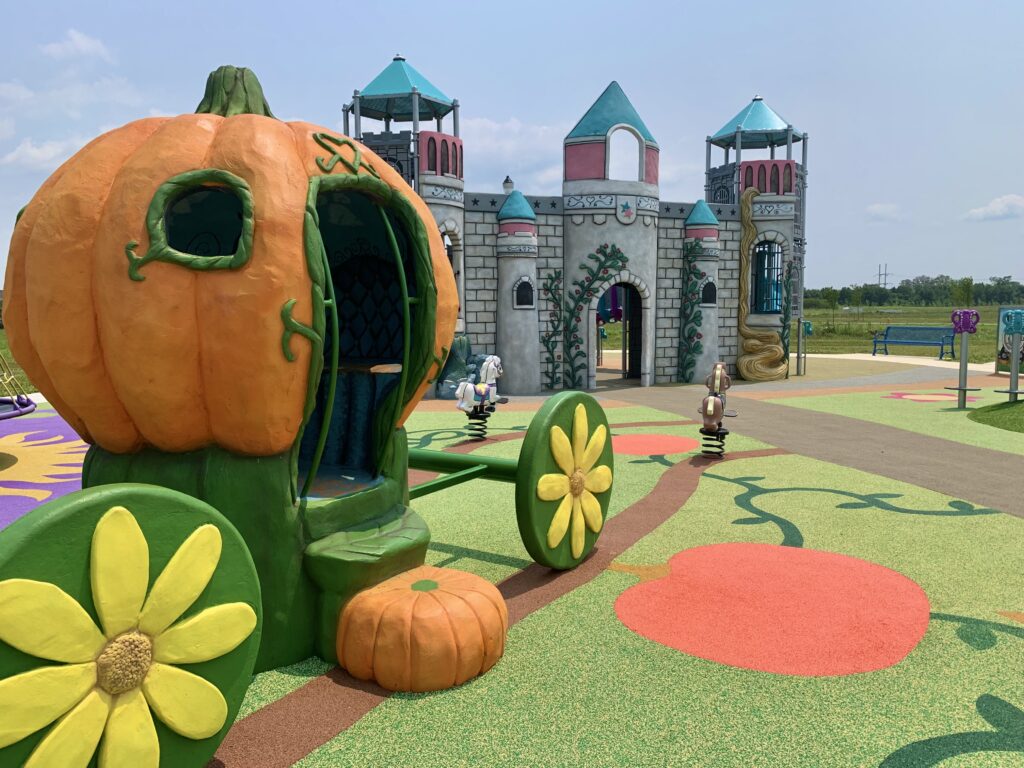 Utica District Park – Frederick
Utica District Park is located at 10200-B Old Frederick Road. This is a very large park featuring two fenced-in playgrounds, one for younger children and one for older children. The park also includes many sports fields, including soccer, ball fields, sand volleyball, and tennis courts.
Watkins Park – Mount Airy
Waktins Park in nearby Mount Airy, Maryland has two playgrounds to offer. The park is located at 615 Center Street, Mount Airy.
One of the playgrounds is much newer, and includes a large rope climbing structure with a clubhouse on the top. This area of the park also includes a pavilion.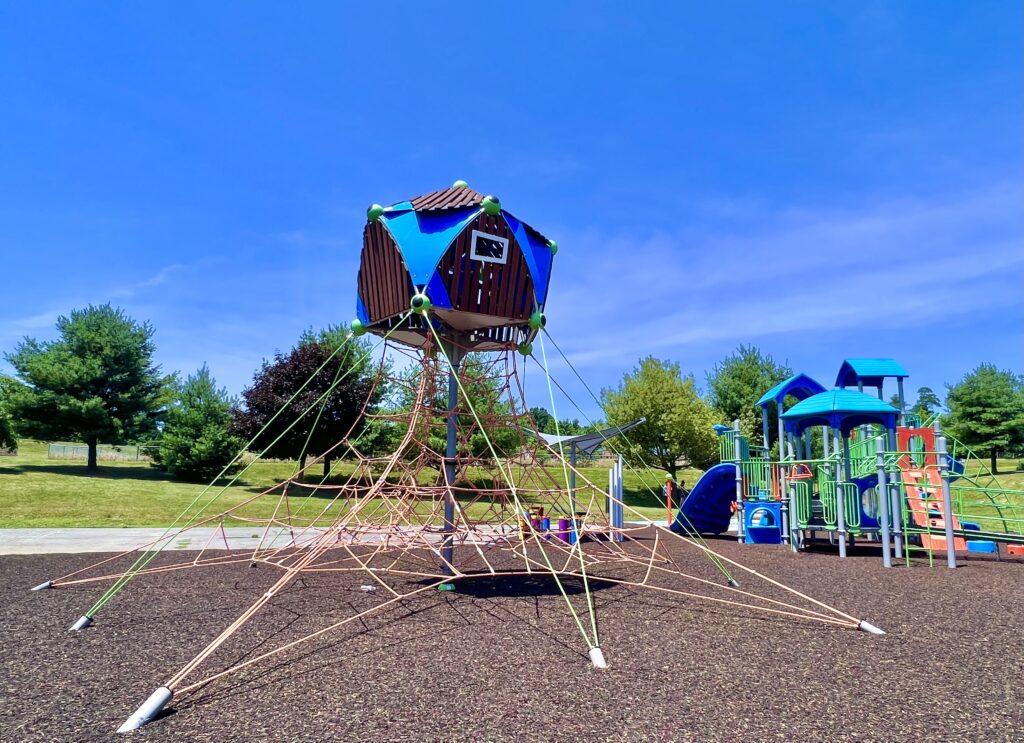 Othello Regional Park – Knoxville
Othello Regional Park is located at 1901A Jefferson Pike in Knoxville, Maryland. Knoxville is between Frederick and Harpers Ferry. It's about a 12 mile drive from the center of Frederick. The park features ball fields, a dog park, multi-purpose sports fields, and more.
The playground is fenced and includes many climbing and play opportunities.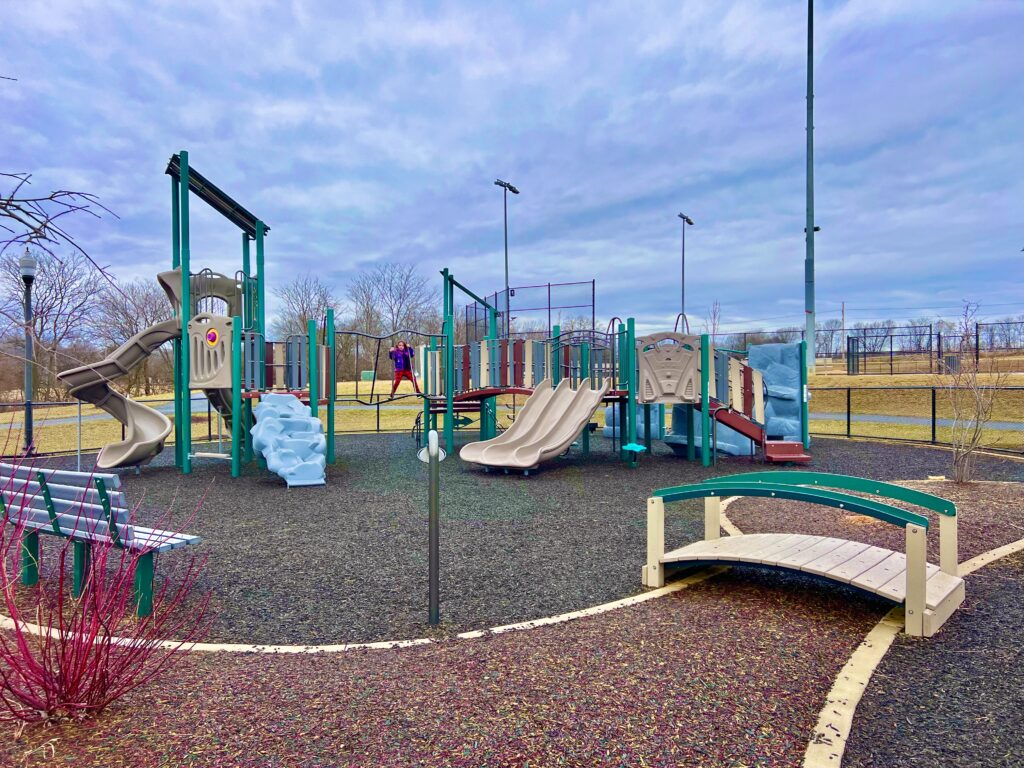 Marty Snook Park – Hagerstown
Marty Snook Park is located in Hagerstown, Maryland. It's a 25 mile drive northwest to Hagerstown to this unique park, which is located very close to I-70. The park features meticulously carved climbing equipment and mythical creatures. It's surrounded by trees, making it a shady spot to play in the summer.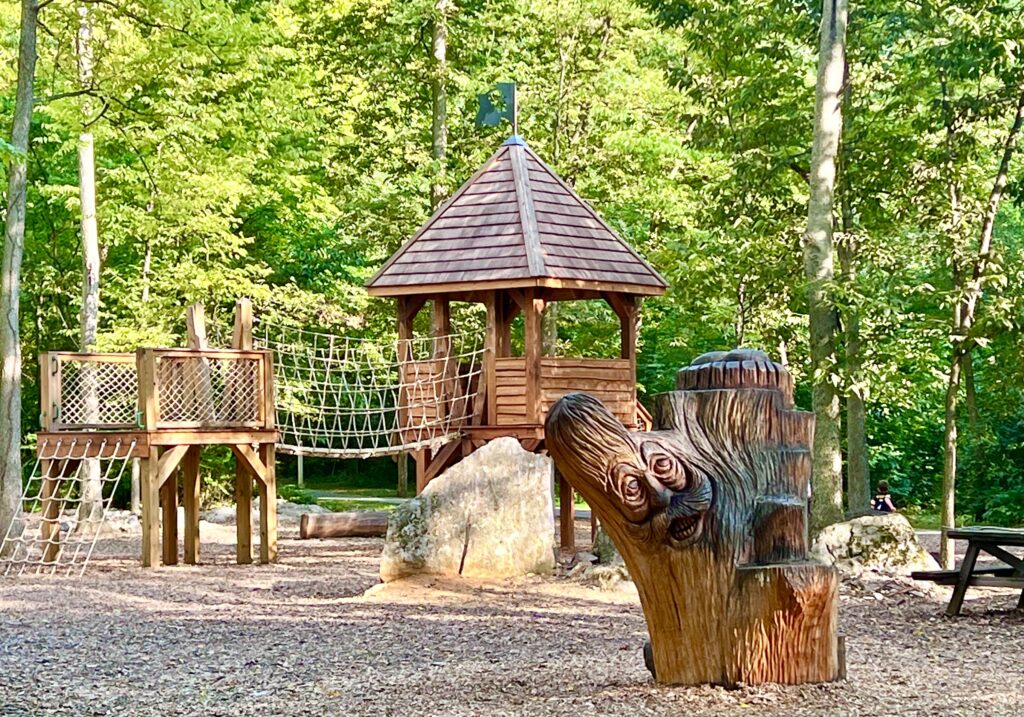 Loys Station Park – Rocky Ridge
Loys Station Park is located in Rocky Ridge, Maryland. It's about a 15 mile drive from the center of Frederick. This park includes a covered bridge, pavilion, and large play structure. There's even a paved walking path near the park.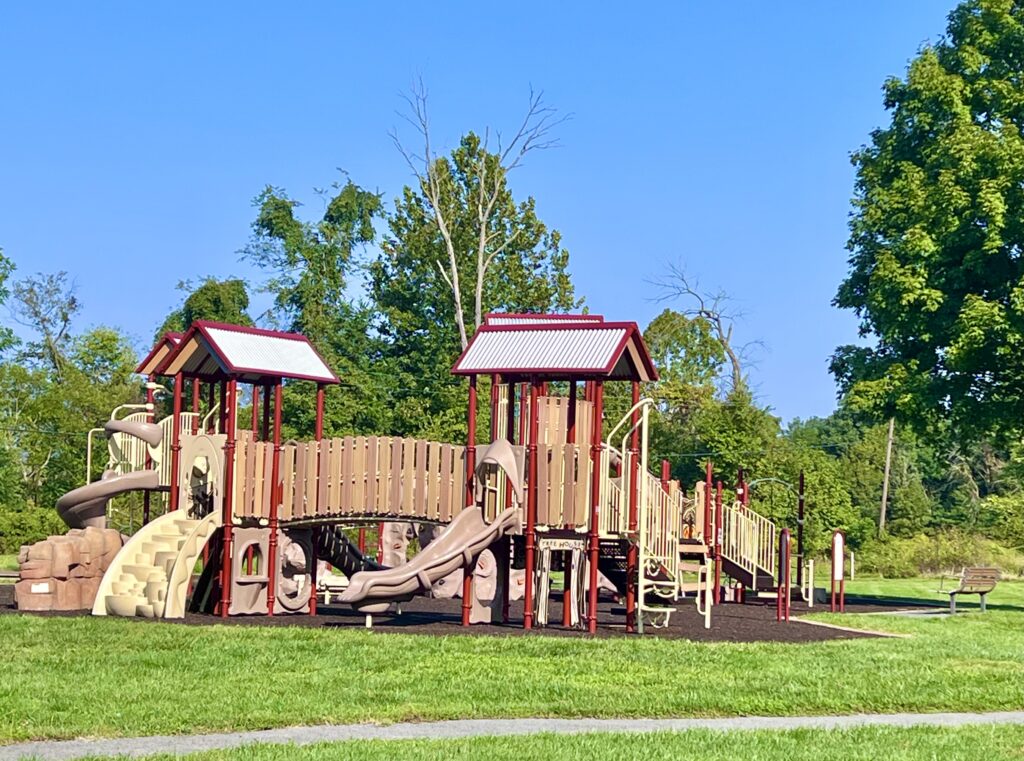 Mullinix Park – Frederick
Mullinix Park is located along the path of Carroll Creek Park. Carroll Creek Park includes a paved trail which follows Carroll Creek through the heart of Frederick. This playground is a great place to stop along the creek trail to climb on the obstacle course and swing.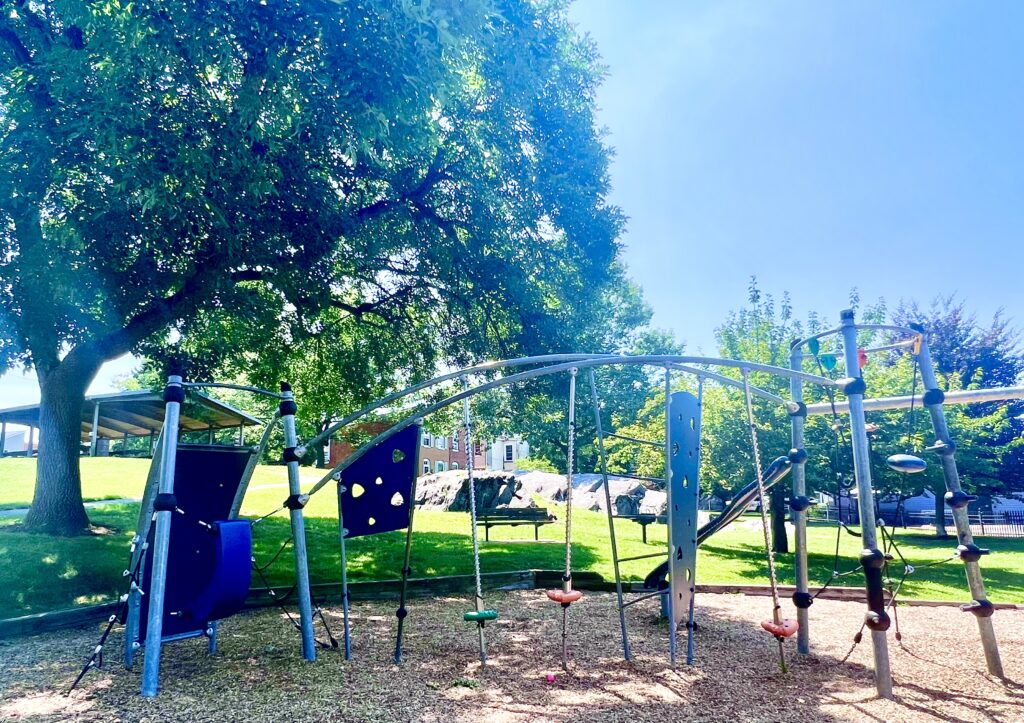 Millard Cooper Park – Sykesville
Millard Cooper Park is located in Skyesville, Maryland, which is about a 25 mile drive from the heart of Frederick.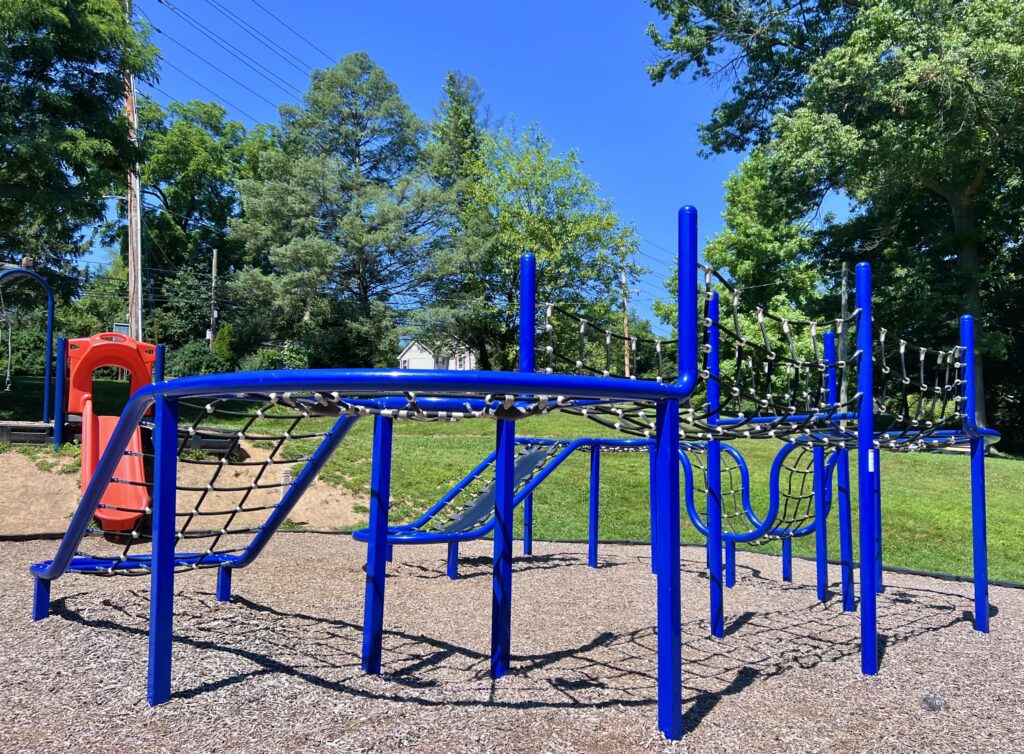 However, this park is a great place to cool off during the summer months. In addition to a new portion of the playground, Millard Cooper Park also has a splash pad.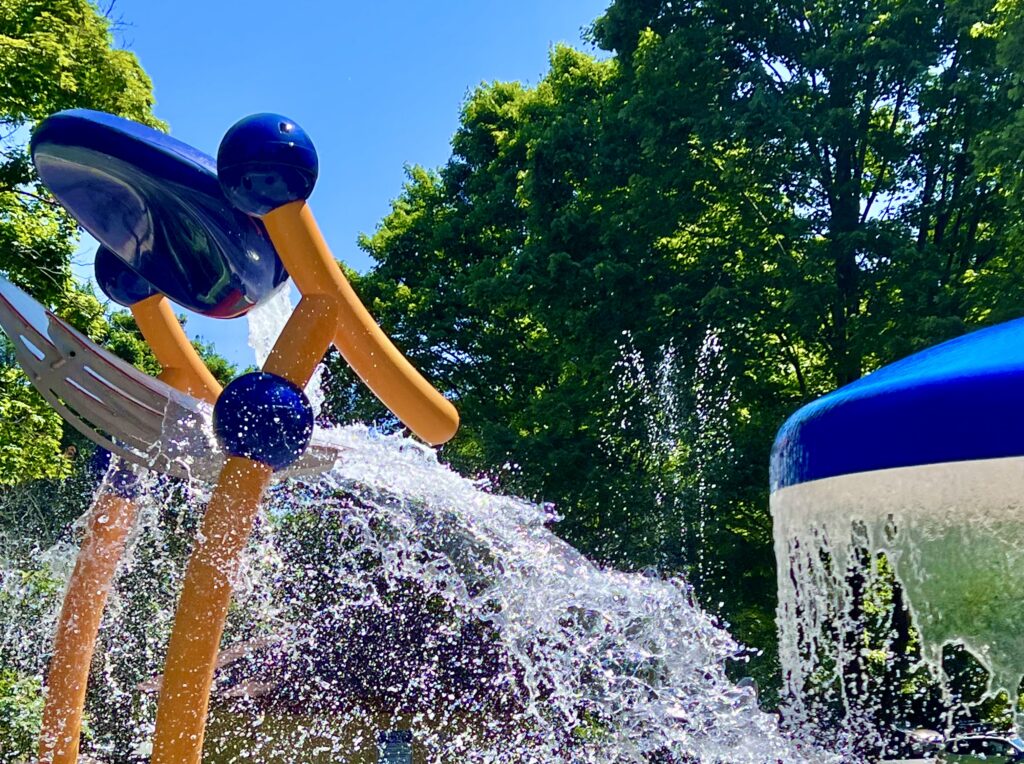 Best Playgrounds near Frederick, Maryland
This list includes some of the best playgrounds near Frederick, Maryland. There's plenty of great choices for fun during all months of the year at these playgrounds. If you're looking for more fun ideas, check out this list of the best playgrounds in Maryland.