Fox Meadows Creamery has two locations, one in Ephrata, Pennsylvania and one in Leola, Pennsylvania. This post will focus on the Leola location. However, both locations serve the same type of farm-fresh ice cream and foods. Both locations also have a small outdoor playground for children.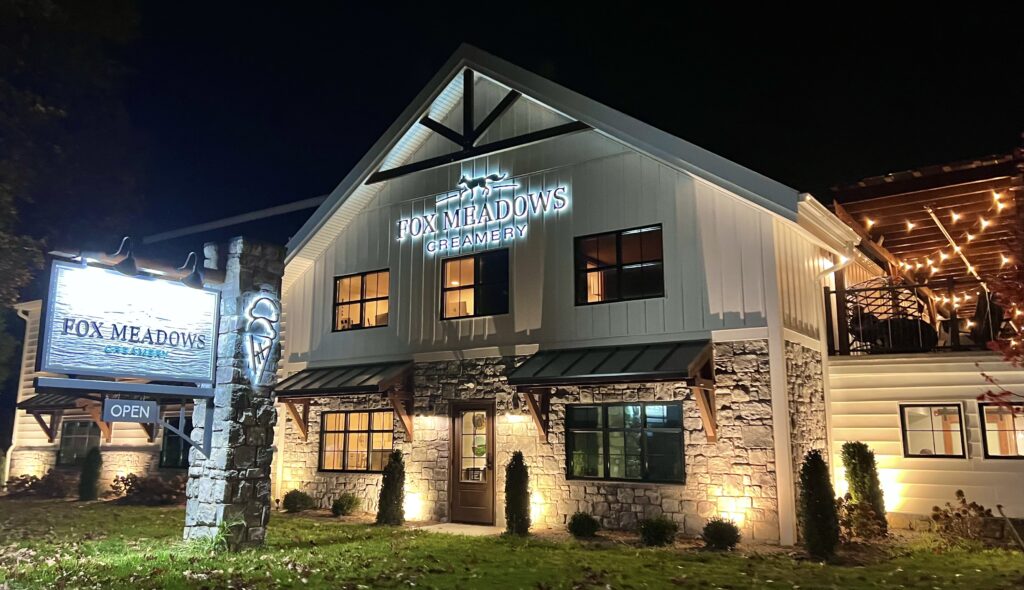 The Leola location is located at 193 East Main Street. Parking is available on the side of the building and in the rear. The entrance is also in the rear of the building. On warm summer nights, it's a popular destination.
Farm-Fresh Ice Cream
While the main focus of Fox Meadows is ice cream made from farm-fresh milk, they also serve a lunch menu during certain hours surrounding lunch time. The lunch menu includes burgers and handcrafted sandwiches. Check their website for lunch hours and menu.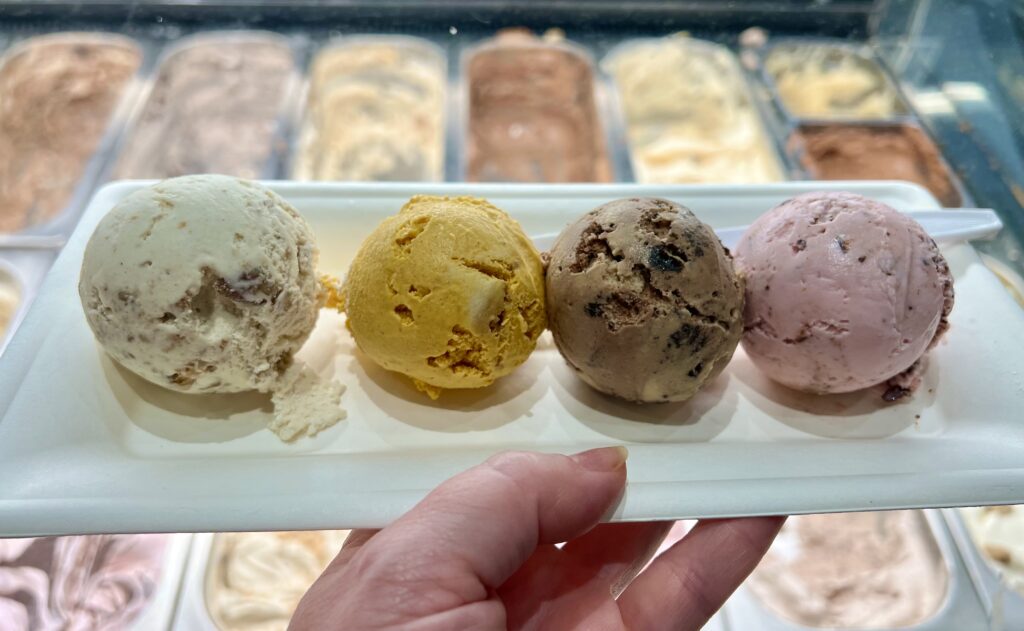 There are over 20 flavors to choose from at Fox Meadows Creamery. Their menu includes featured flavors like apple crisp and pumpkin patch cheesecake in the fall. There's also classics, sweets, fruits, chocolates, and dairy free sorbets.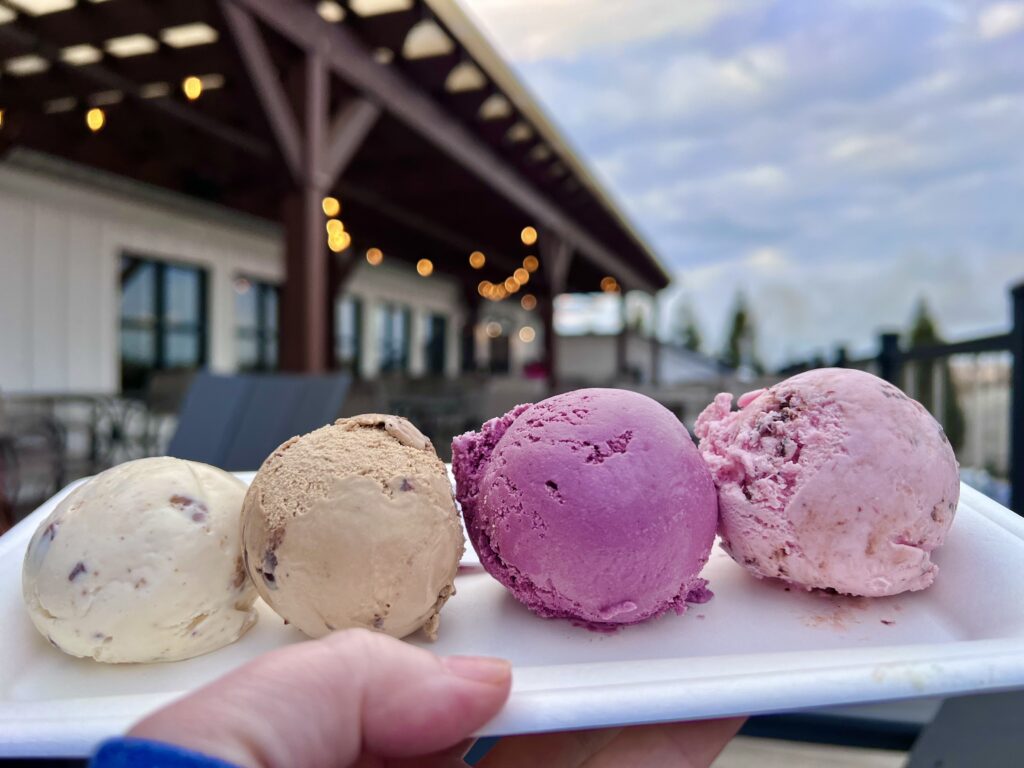 Ice cream is served by the scoop, including options like a sampler of four mini scoops or a fox paw (1 scoop) for kids. There's also homemade waffle cones and waffle bowls.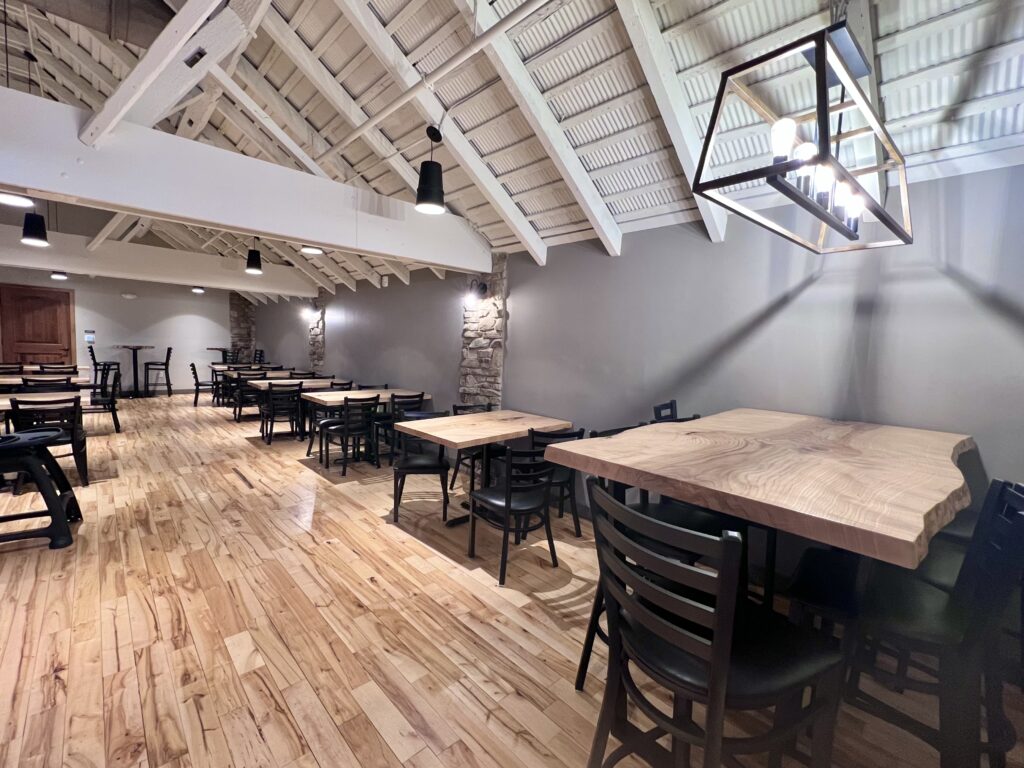 Seating is available inside on both the first and second levels of the creamery. There's also an outdoor deck.
Outside, there's a gated playground near the main entrance. The playground includes a set of swings and a wooden tractor with slide. There's also seating provided for adults to enjoy their ice cream while watching the kids play.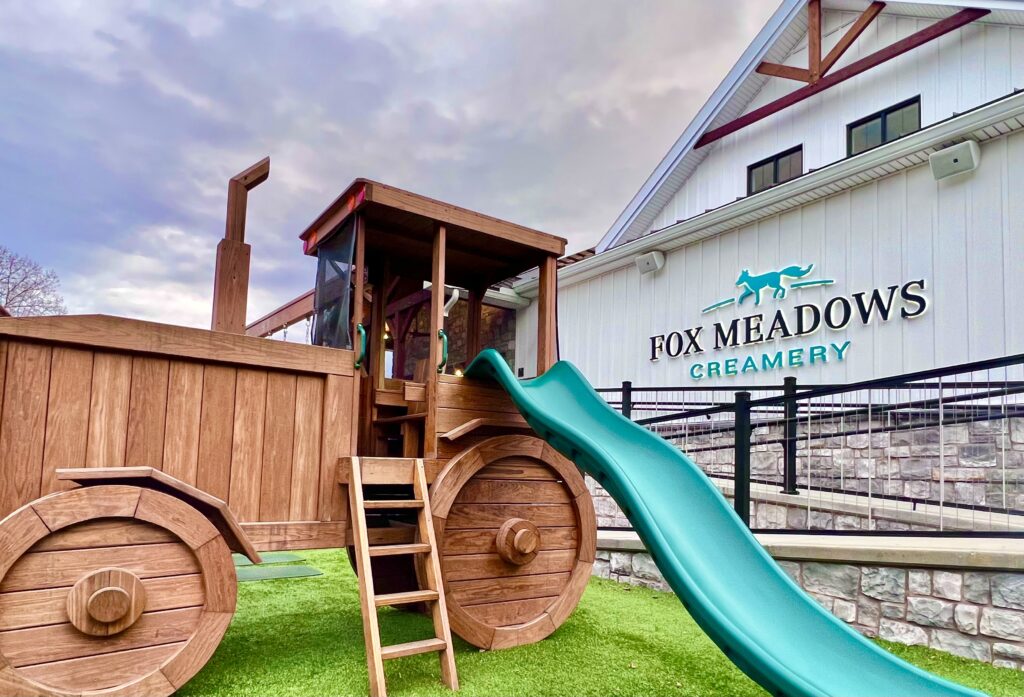 Looking for more fun places to visit near Lancaster?
Leola is located just east of Lancaster, Pennsylvania. Check out this post of 20 Things Do To with Kids in the Lancaster area and 5 Things Do To with Kids in nearby Lititz.