Pinecliff Park is located at 8350 Pinecliff Park Road in Frederick, Maryland. The playground at this park was recently renovated with a large new play structure and tot lot area.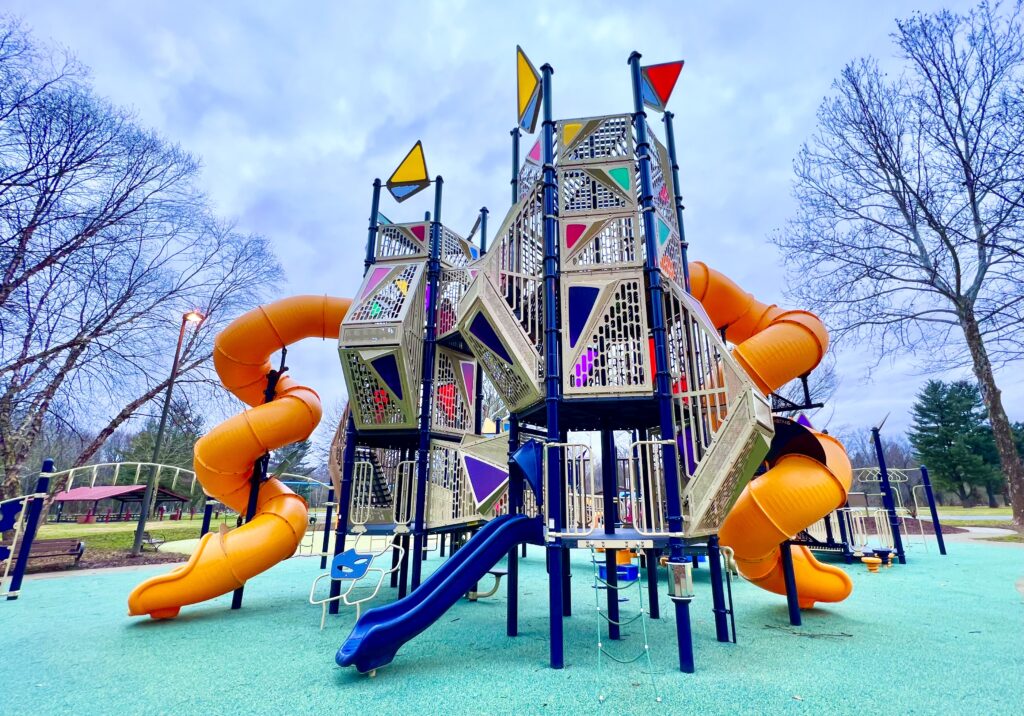 The main play structure is now three levels and includes two large tube slides that exit from the highest levels of the new play equipment.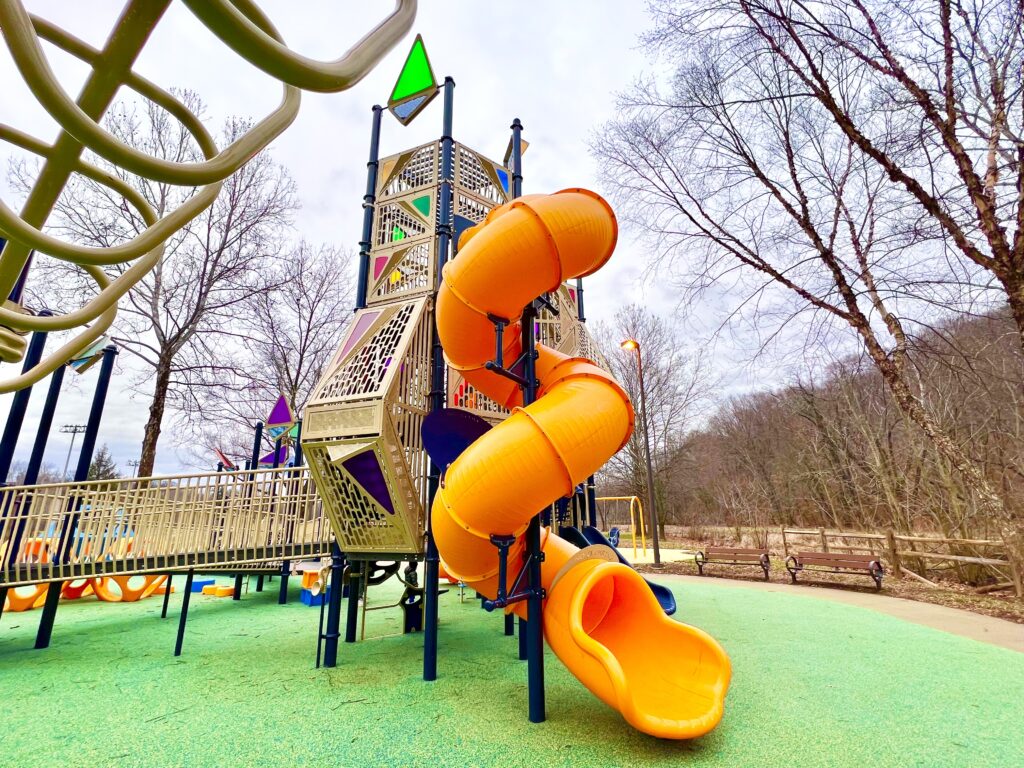 There's also plenty of climbing opportunities around the large playground, including monkey bars and some geographic shape climbers in front of the play structure.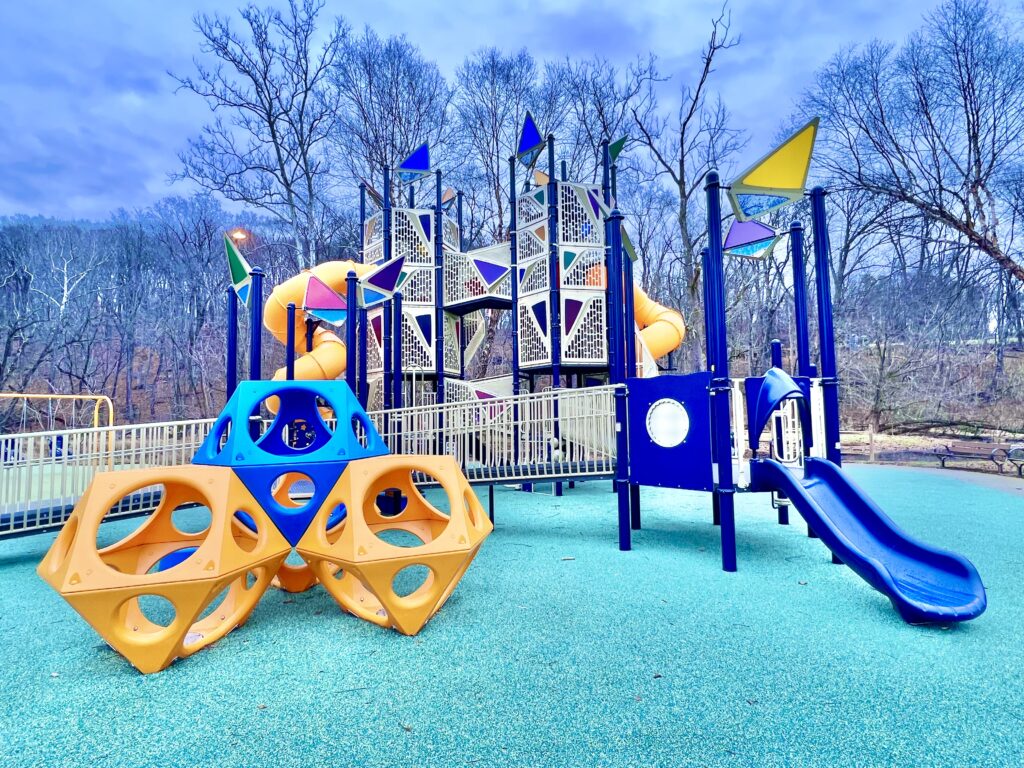 The tot lot has a smaller version of the large play structure with a tiny tube slide and straight slide. There's also a small house-like structure for toddlers to play in.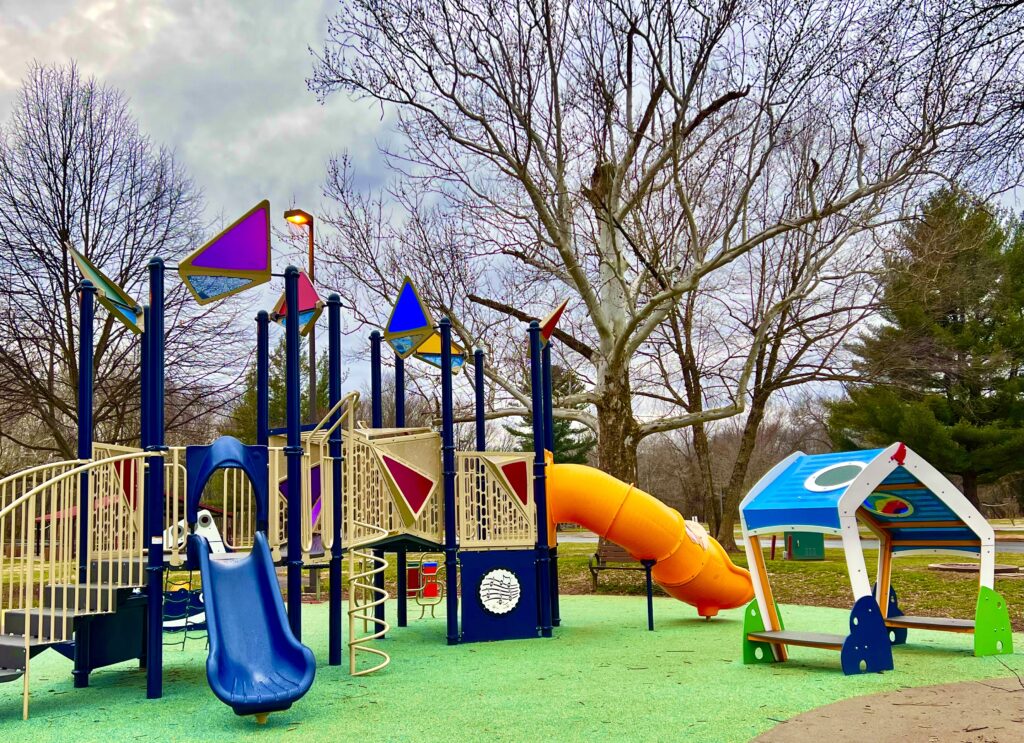 Pinecliff Park Pavilions
A picnic pavilion is available close to the playground and ice skating pond. There are many picnic tables and trash cans available. This particular pavilion also had a volleyball court beside it. Pavilions are available to rent on the Frederick County Parks & Recreation page.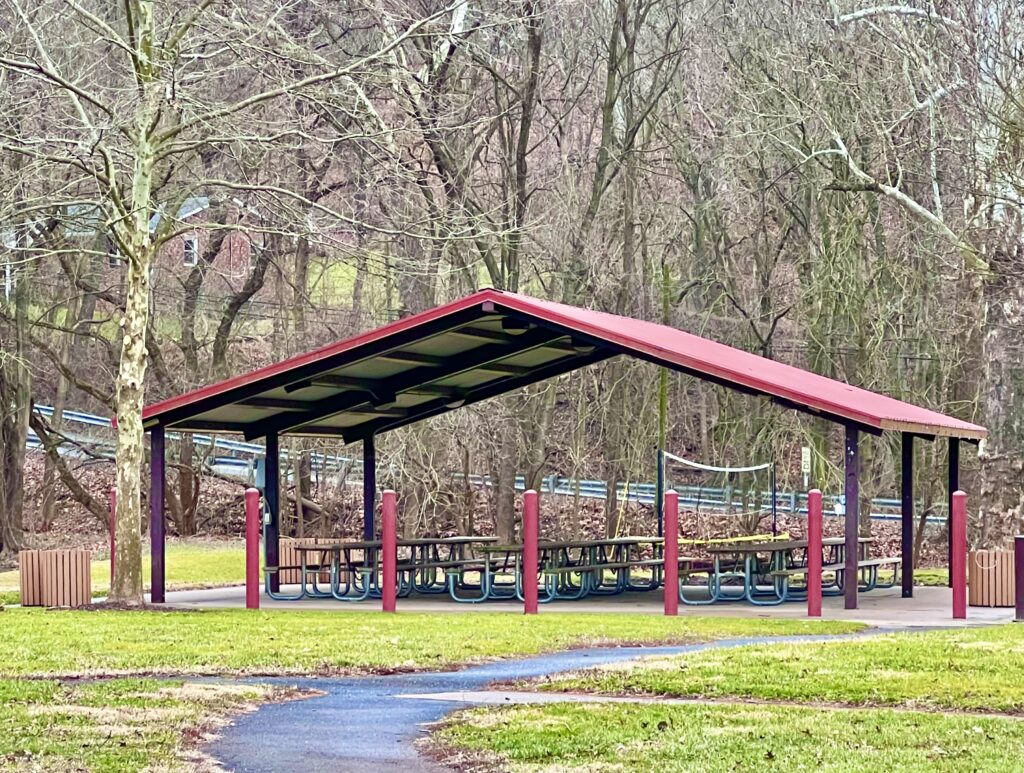 A restroom building is available at the front of the park. Note that the building may close seasonally.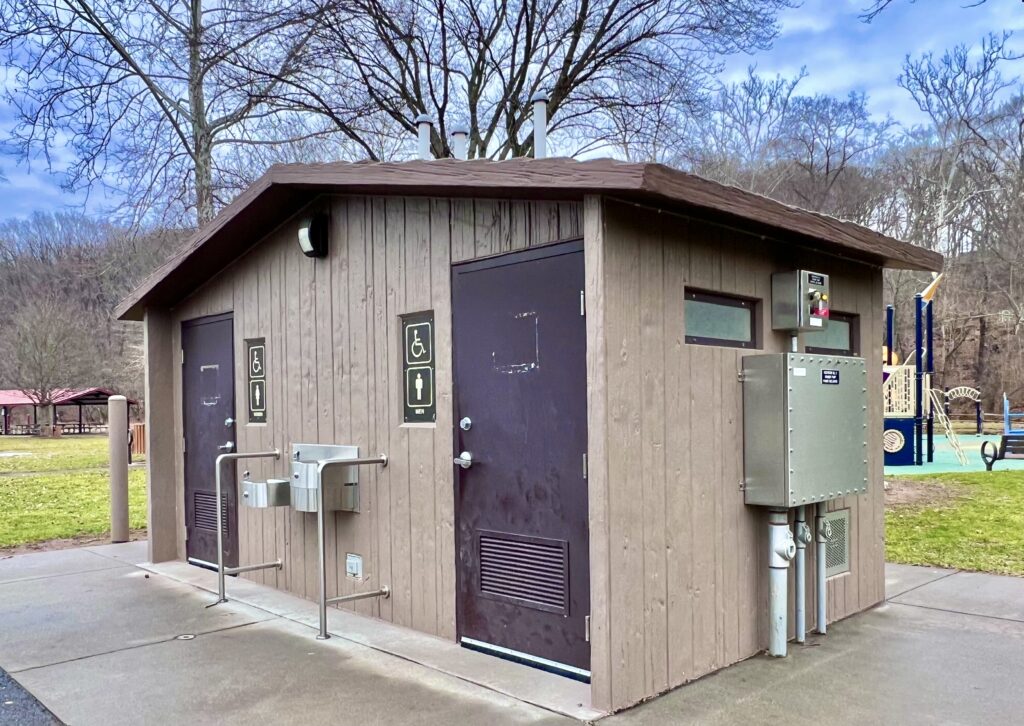 Pinecliff Park Ice Skating Pond
The ice skating pond is located behind the new playground and to the right of it. When the skating pond is open, the water below the ice tends to be about 12 inches deep. The park rangers check on it and determine when it is safe to use. A sign is posted in front of it to indicate whether it is open or closed.
Pinecliff Park Sledding Hill
There is a designated sledding hill at Pinecliff Park. It's located on the hill beside the Browning Building, which is farther into the park. It is posted on the park's website that the sledding hill is closed for the 2022-2023 winter season.
Looking for more fun playgrounds near Frederick?
Check out this post of other fun playgrounds near Frederick. If you're willing to travel a bit farther, check out this list of amazing playgrounds in Maryland.