Kentland Community Center playground is located at 2413 Pinebrook Road in Landover, Maryland. The community center boasts a colorful playground located behind the community center building.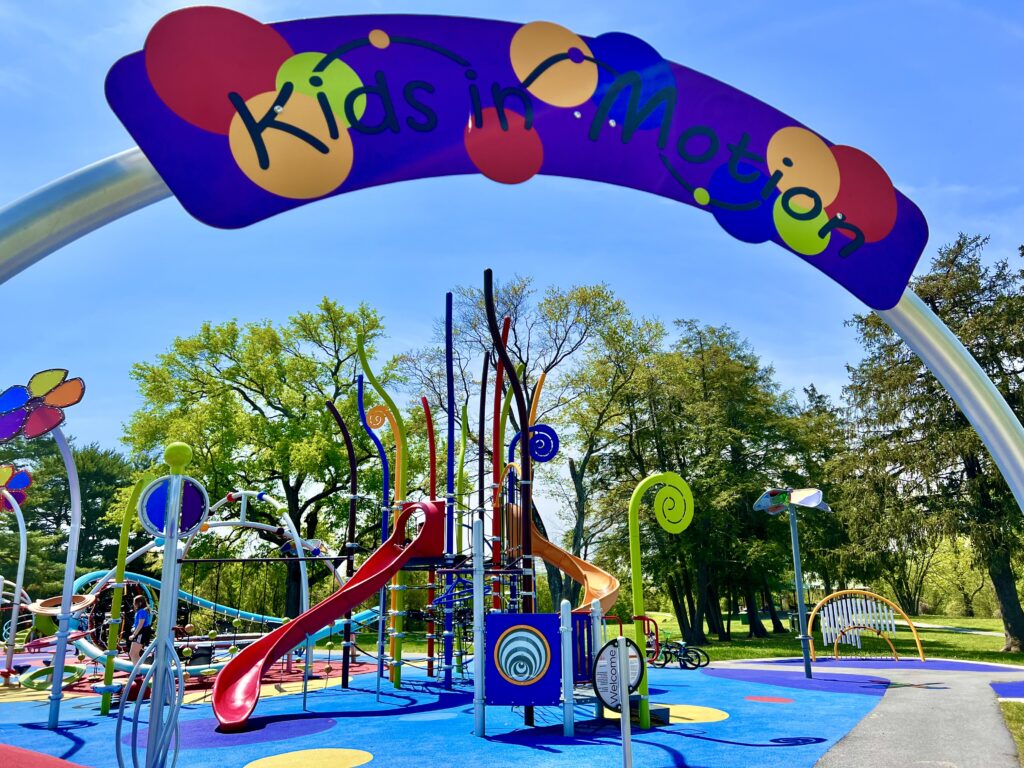 When arriving at the playground, you can park your car closer to the entrance of the parking lot, near the walkway between the two buildings. This will be the closest parking to the playground. Walk the short pathway, and you'll see the colorful playground.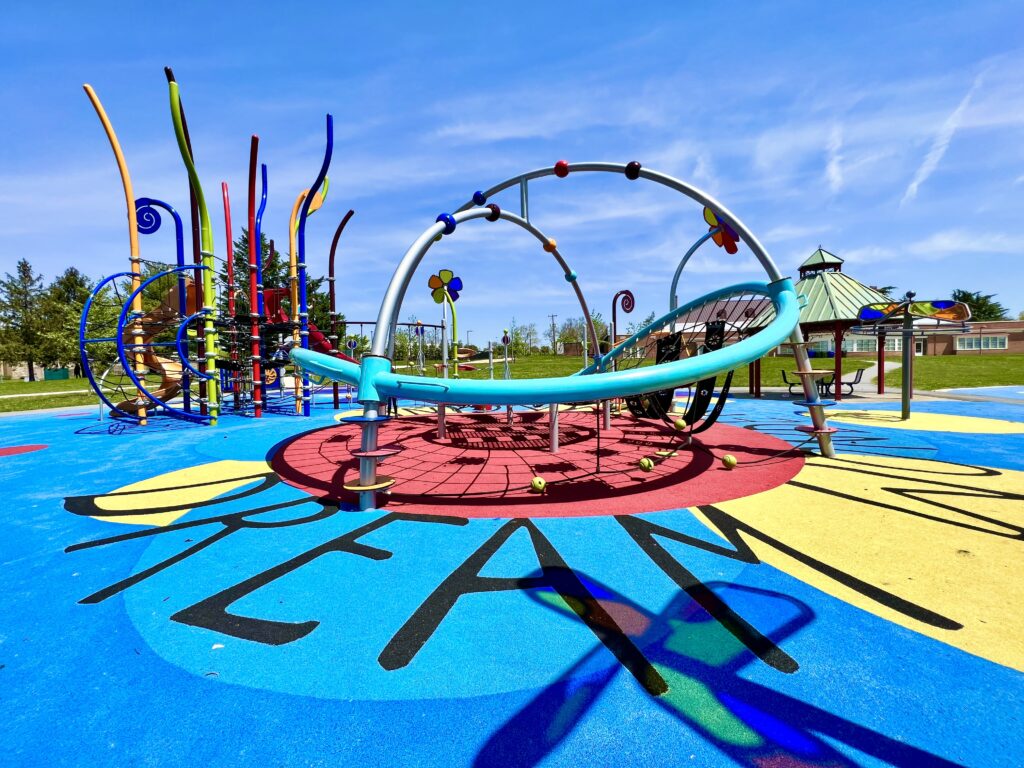 This unique, custom playground has some trees lining one side of it, but doesn't have a lot of shade. There is one small pavilion beside the playground with a picnic table.
The surface of the playground is the smooth rubbery surface, making it possible to use strollers around the perimeter of the playground. The path to the playground is also a paved sidewalk.
Kentland Community Center Playground Tot Area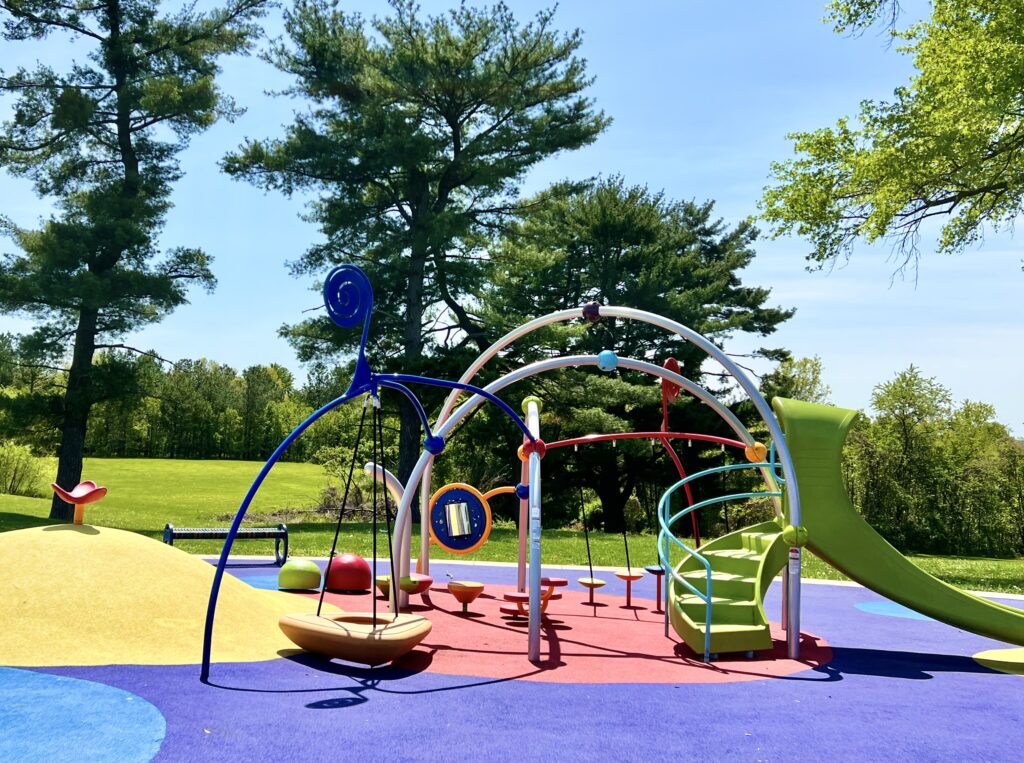 The playground includes some large climbing structures for older children, but there's also a small version of the climbing opportunities for younger kids.
Benches are available near the playground, and the trees along the side provide a place to rest in the shade. When we visited, we did not see any restroom options near the playground.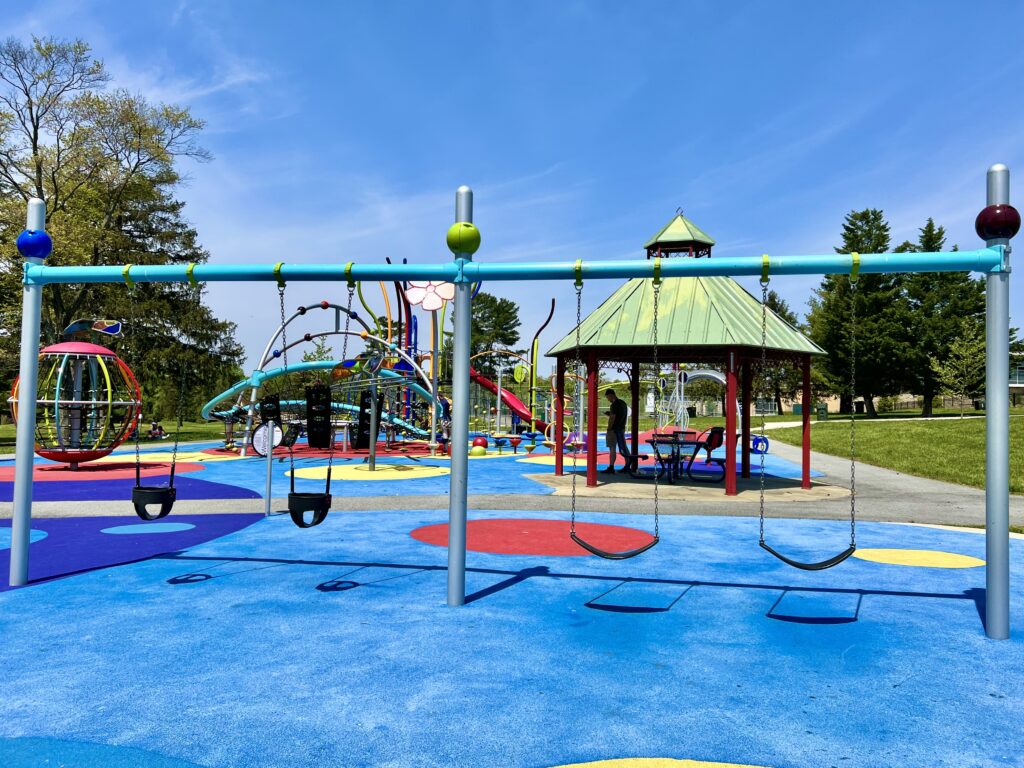 There are swings available closer to the tot lot park of the playground, with baby swings and regular swings.
Looking for more fun playgrounds in Maryland?
There are many amazing playgrounds in Maryland for exploration and play. Check out this post of other fun playgrounds near Washington, D.C. If you're willing to travel a bit farther, check out this list of amazing playgrounds in Maryland.