The Works is an entertainment complex located in Wyomissing, Pennsylvania, just outside of Reading and about 30 miles northeast of Lancaster. The complex is located in a former textile building, which dates back to 1896. Their address is 1109 Bern Road, Wyomissing, PA.
The complex includes two restaurants, laser tag, go-karts, Xtreme Air, Ballocity, and an arcade.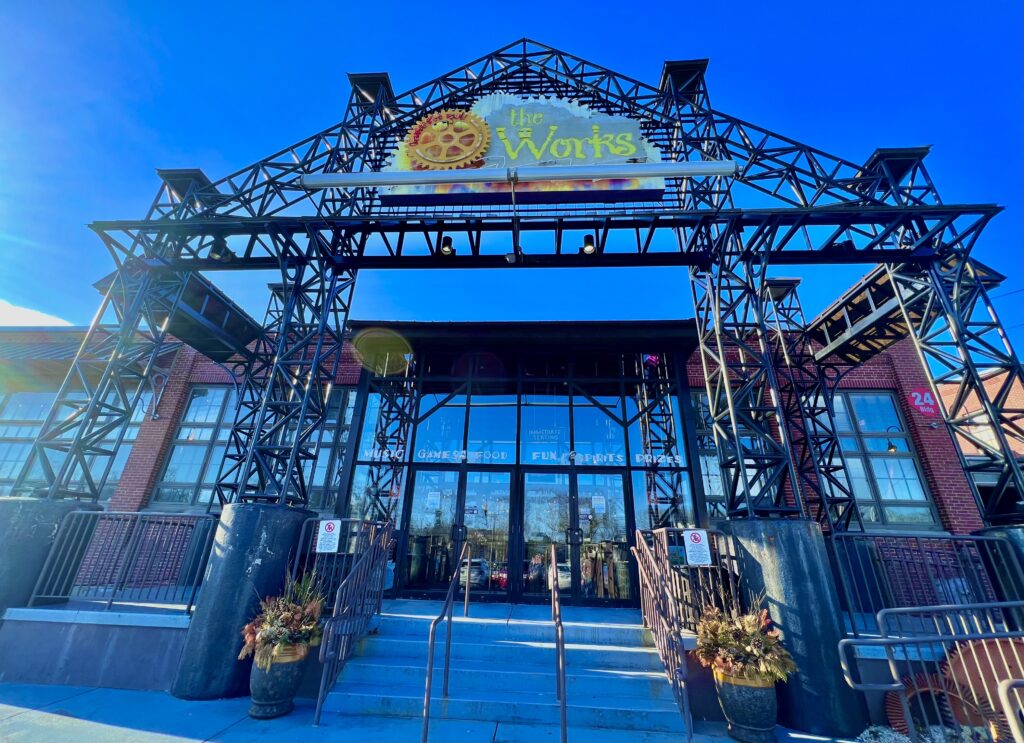 The Works Restaurant
The Works Restaurant is a sit-down casual restaurant with a varied menu and a kid's menu. Pro tip: Check to see if there's a voucher for the arcade included on your kid's menu. When we visited, 10 free arcade credits (approximately one play of a game) were available when purchasing kid's meals at The Works Restaurant.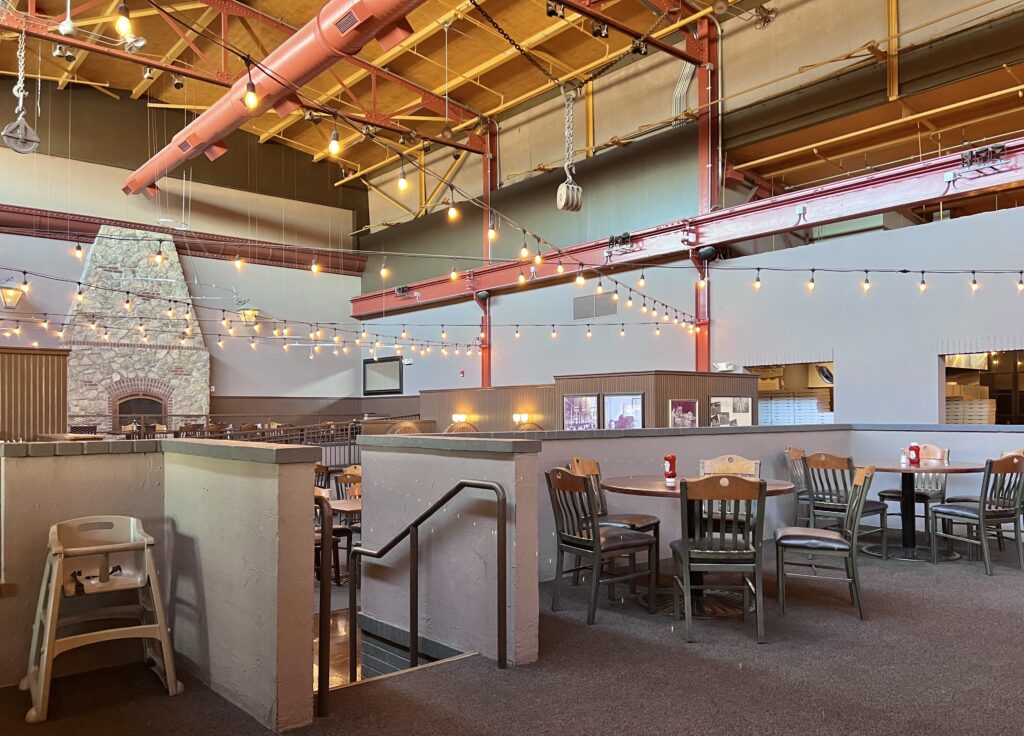 Slick Willy's Go-Karts
Slick Willy's is The Works at Wyomissing's indoor go-kart track. It's located behind The Works restaurant. The track is quite large with many twists and turns, and it's located completely indoors. There are designated races for adult karts and junior karts, so be sure to check their height and age requirements for junior kart racers.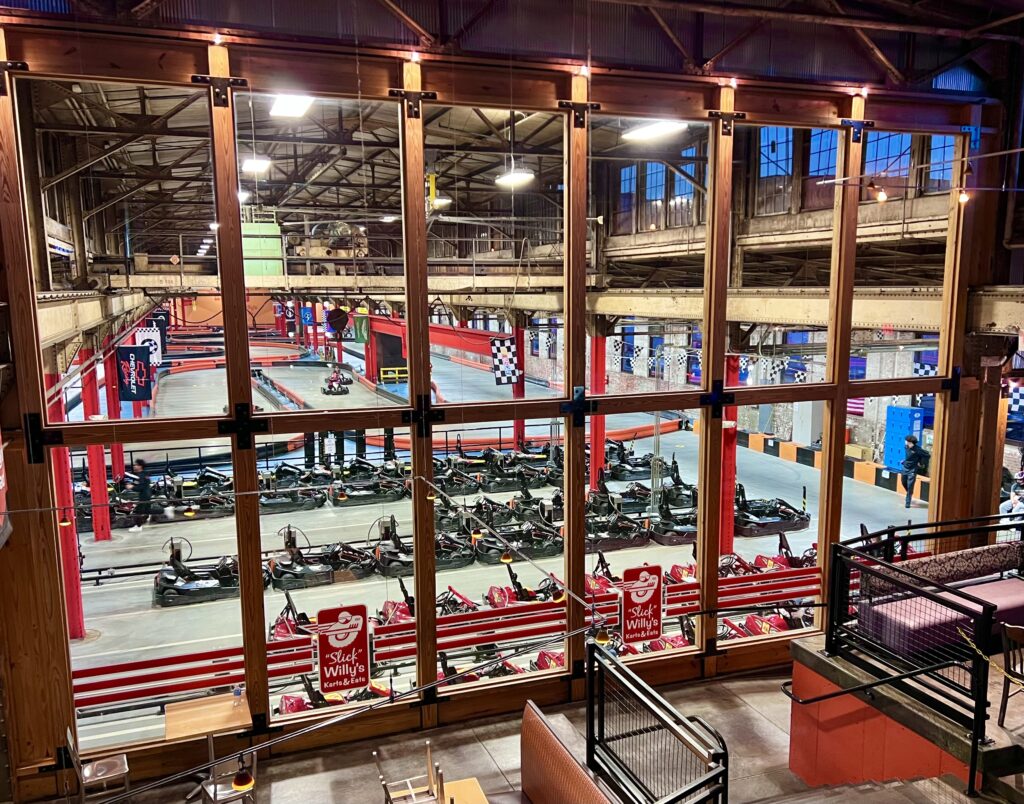 Go-kart racing is by reservation, so be sure to check in at the desk at Slick Willy's soon after arriving at The Works, so you can choose your time. They can become fully booked, especially toward the end of the evening.
The adult go-karts are black, while the junior go-karts are red. Race fees include a helmet with headsock. Group rates and party packages are available.
Xtreme Air
Xtreme Air replaced the trampoline park that was installed in The Works. This new indoor entertainment center includes six different slides, a sports court, stunt jump platforms, trapeze, and ziplines. Note that Xtreme Air requires all participants to be at least 5 years old and not weigh in excess of 275lbs.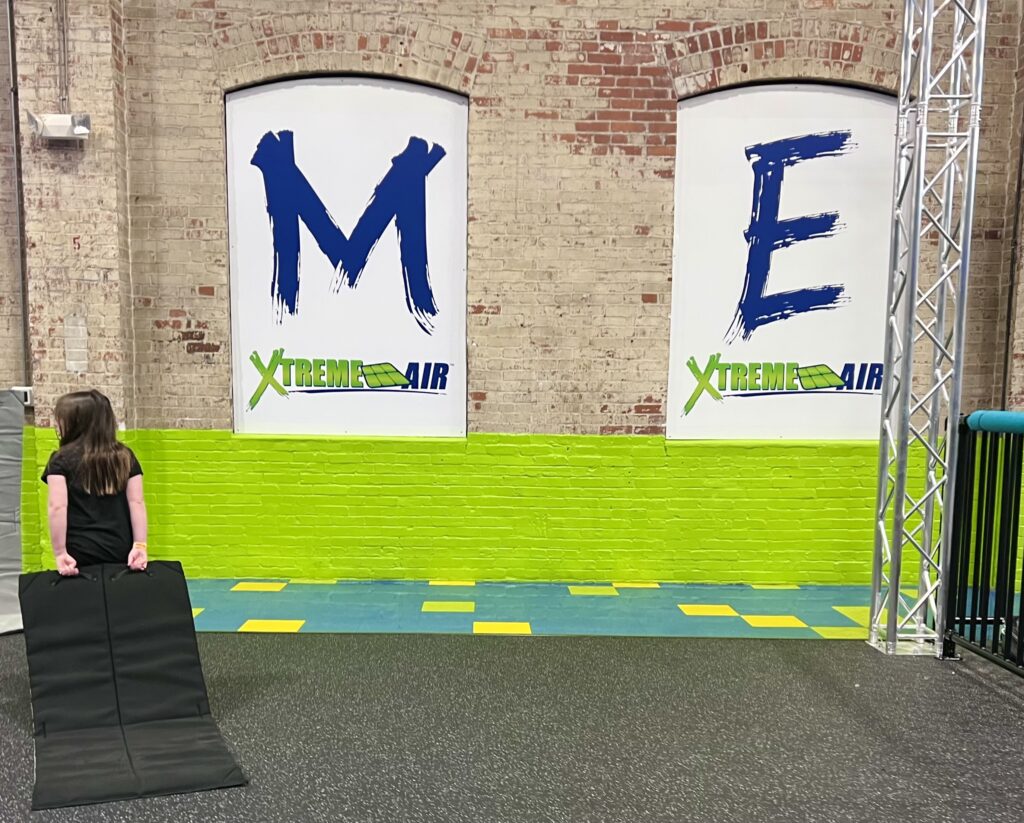 Reservations are recommended, though walk-in guests are accepted as long as space allows. The admission is for a 1-hour or 2-hour time slot. Waivers must be signed by a parent or guardian. See The Works Xtreme Air website for other requirements and details.
To use the slides at Xtreme Air, you'll need to pick up a mat. The mats are located at the bottom of the slide complex.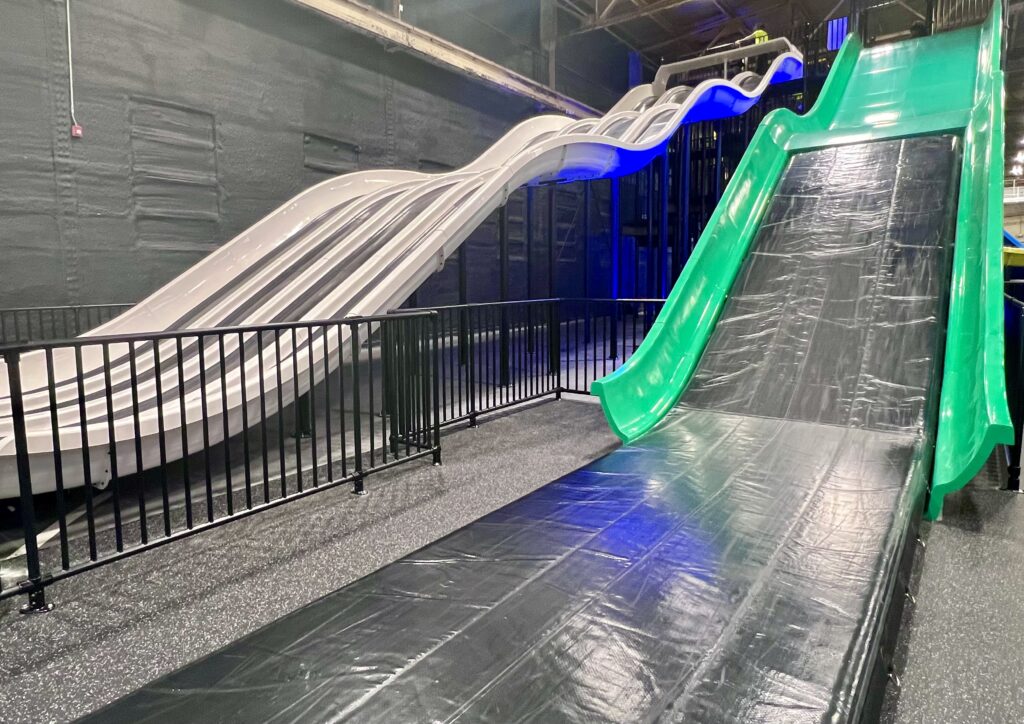 Each slide provides a different experience, with some more intense than others. There's a straight speed slide with humps that mimics the typical large multi-lane slide at carnivals. However, you'll lay on your stomach on a mat to slide, instead of sitting up.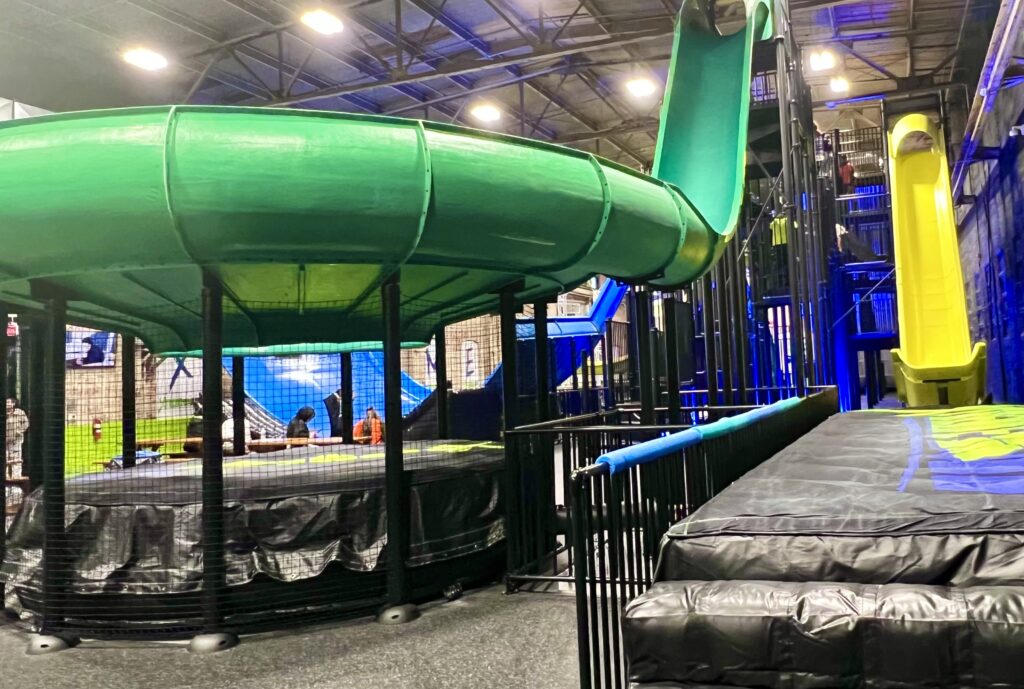 The bowl slide has a quick drop into a bowl to spin around before falling onto a soft mat. There's also two launch slides, one larger than the other. The launch slides provide some air time before landing on the air pad.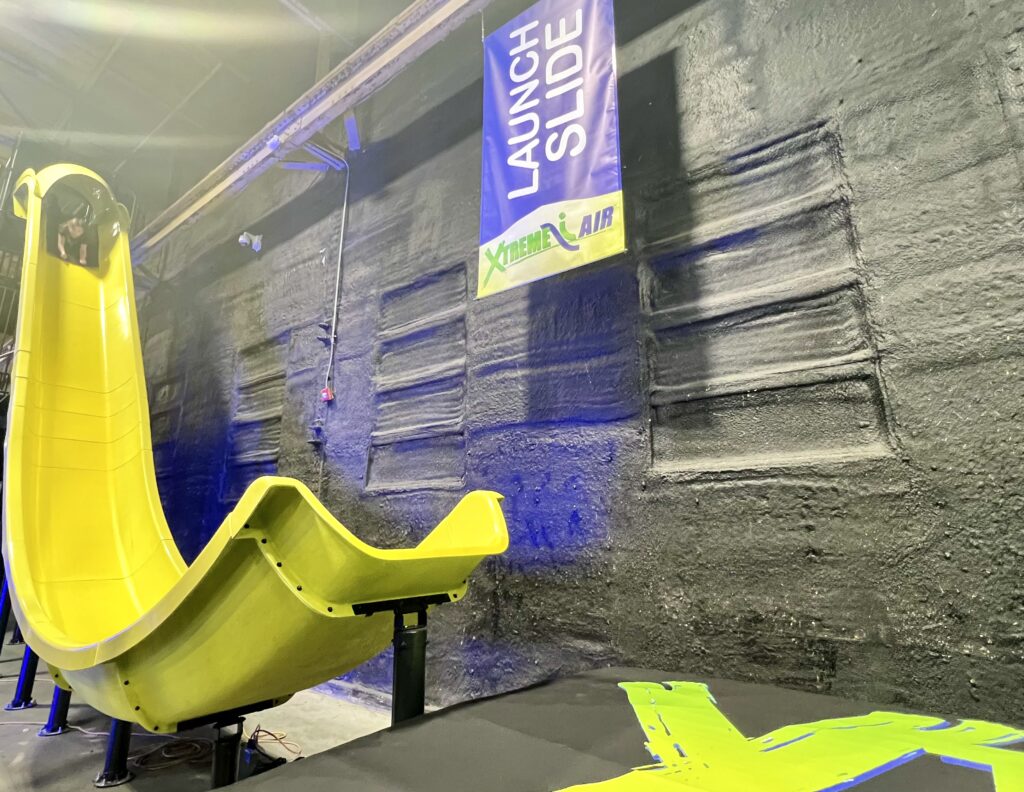 There's also a scope slide with a drop and then you'll slide back and forth until coming to a stop on the scoop.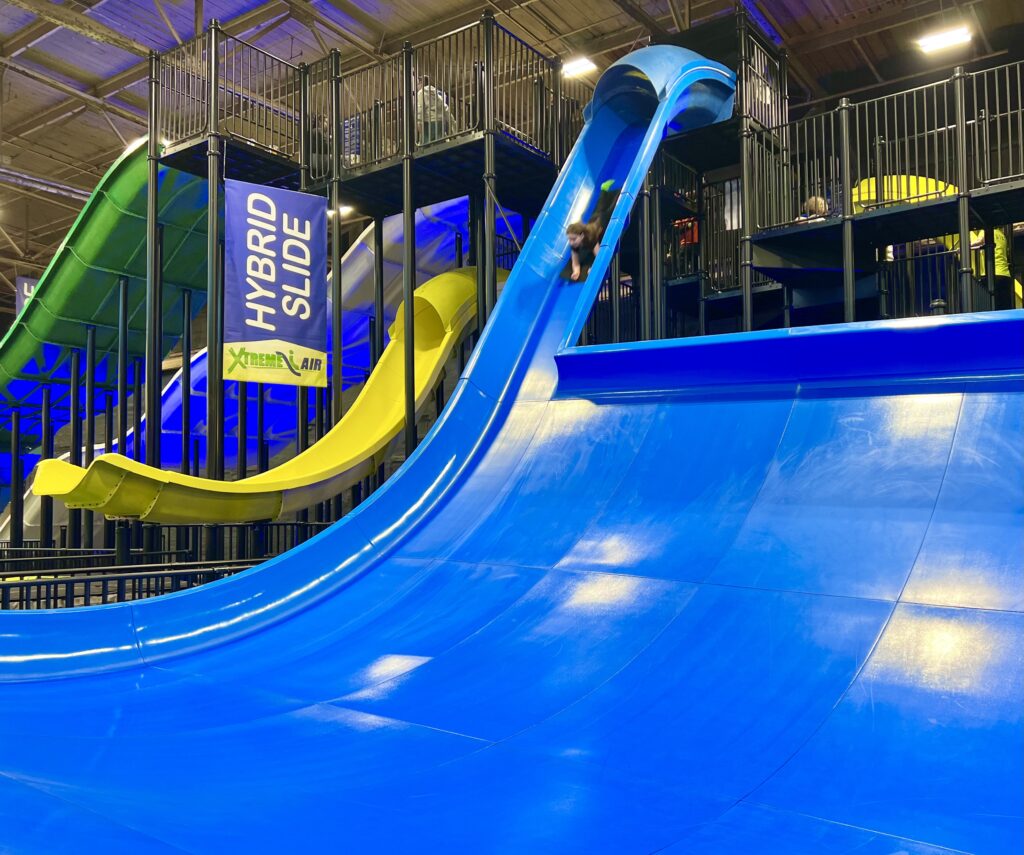 In addition to the slides, there's also a trapeze, swing, stunt jump platform, and two ziplines. However, the ziplines were not open yet as of mid-March 2023.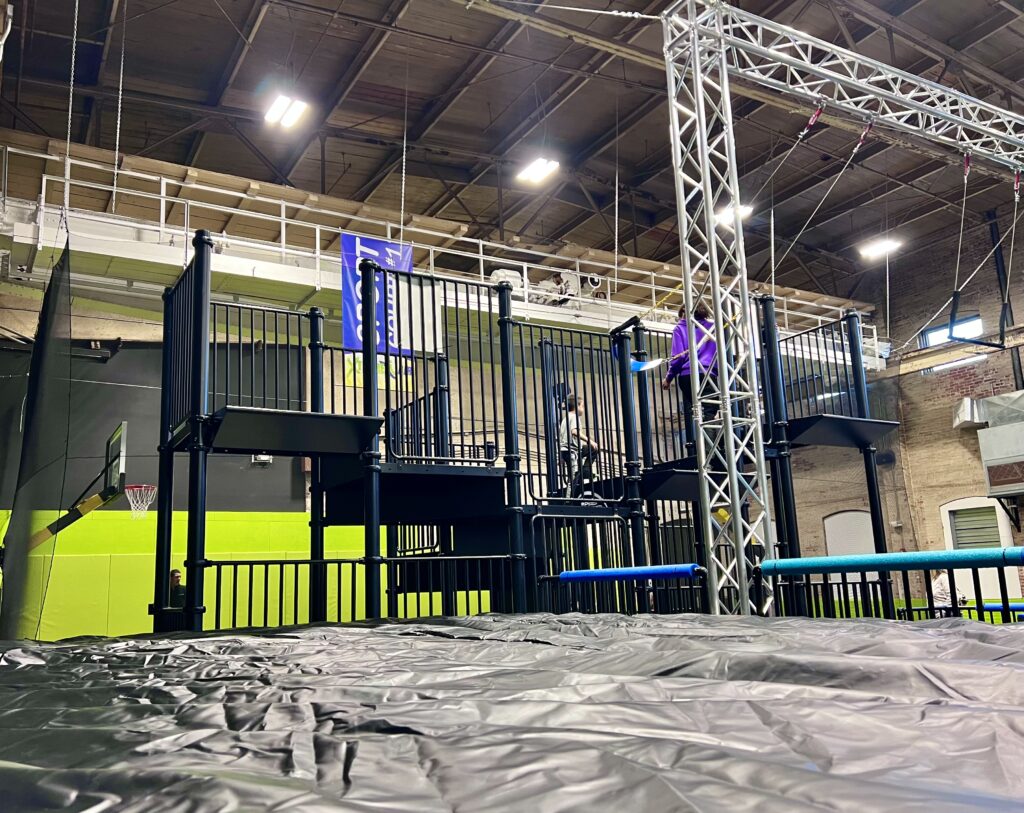 One end of Xtreme Air is a sports court set up for basketball. The floor of the sports court is a bit bouncey.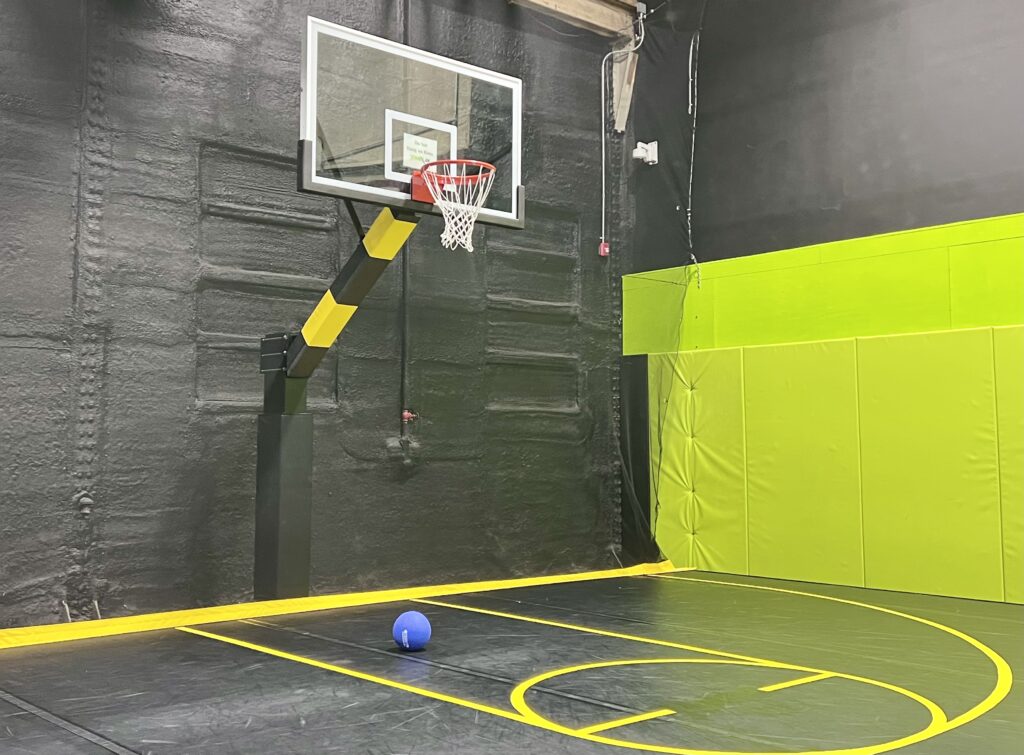 Ballocity
The Works at Wyomissing also includes an indoor climbing and ball-play area. This area has particular hours when it is open to the public, as it is often reserved for private birthday parties. Check The Works at Wyomissing Facebook page for details about the hours of this area.
The Works Arcade
The Works is also home to a large arcade. There is a variety of claw machines, racing games, and many more.
Looking for more things to do indoor with kids?
Check out this list of indoor activities for kids.