Virginia Safari Park is located in Natural Bridge, Virginia at 229 Safari Lane. It is very close to Interstate 81, making it a great place to stop on a road trip through Virginia. There are plenty of signs along the highway, leading to the safari park.
When arriving, admission is charged as you pull in. Tickets can be purchased online to ensure entry on a particular day. Note the last car entry is permitted an hour and a half before closing time. You can also purchase buckets of animal feed and sticks to feed the budgies online or at the entrance gate.
After entering the park, it's possible to park at the gift shop to use the restrooms before heading through the drive-thru safari.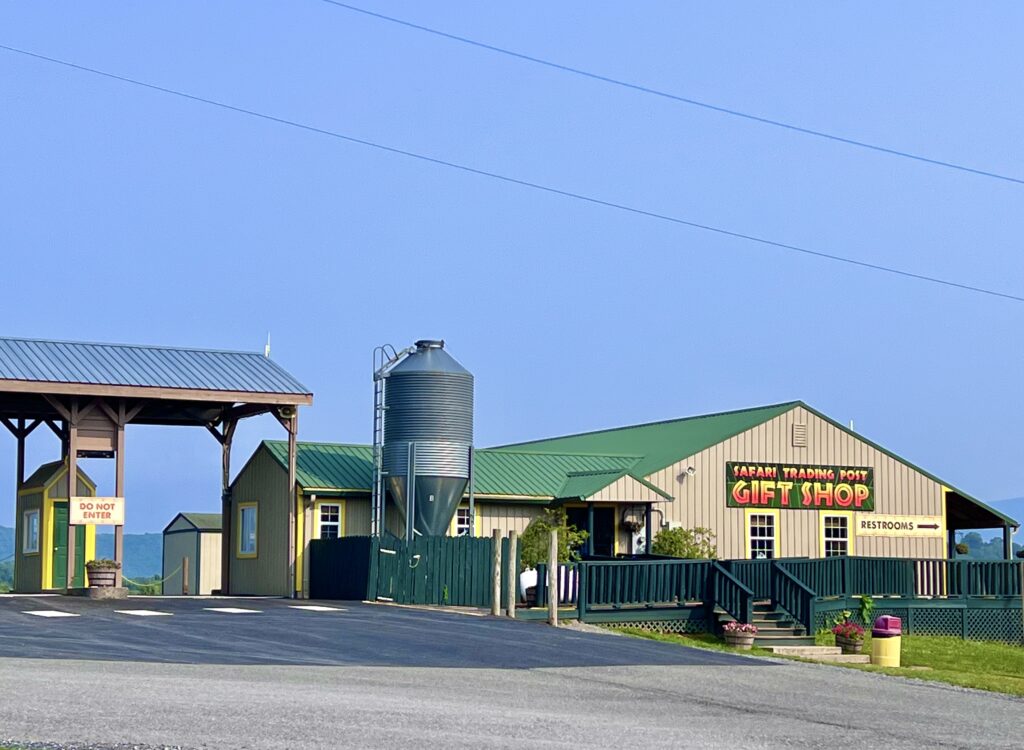 There is an option to feed from a wagon, but we chose to go through the Safari in our own car.  This can be very messy, but full of laughs and fun!  The animals are very smart, some will stand in front of your car to get you to stop, while others will approach the windows from the side.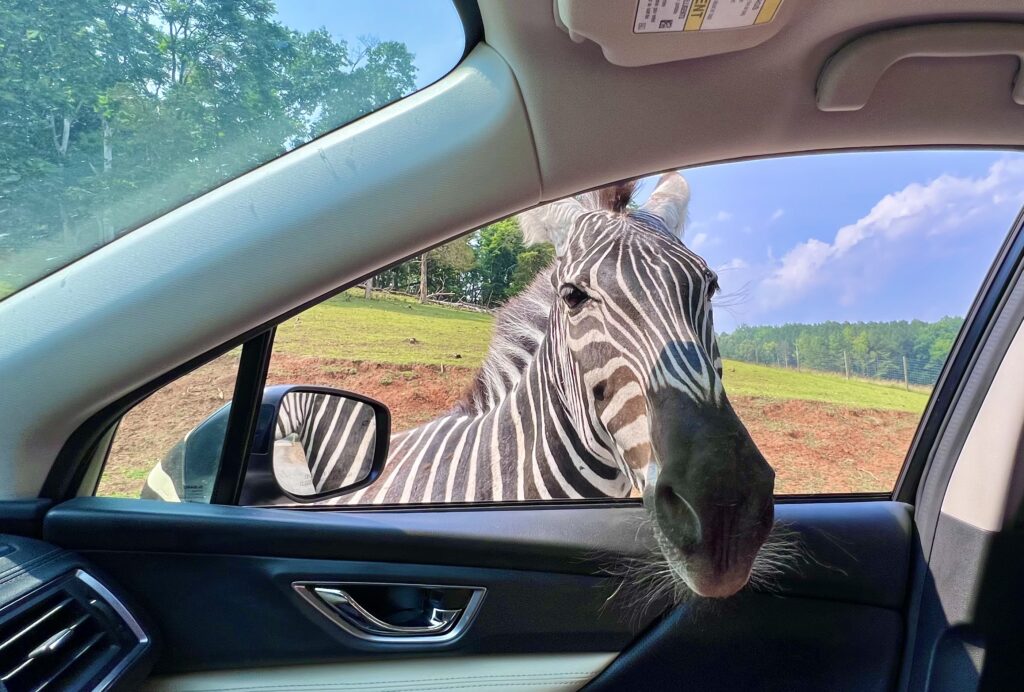 If arriving fairly close to opening, and the animals can be very interactive.  The animals will eat right out of the food buckets, but be careful because they can take the bucket right out of your hand.
During the Safari, we saw and fed many animals, including ostriches, llamas, deer, elk, pot-bellied pigs, and many more. The drive-thru portion took about an hour on a non-busy weekday.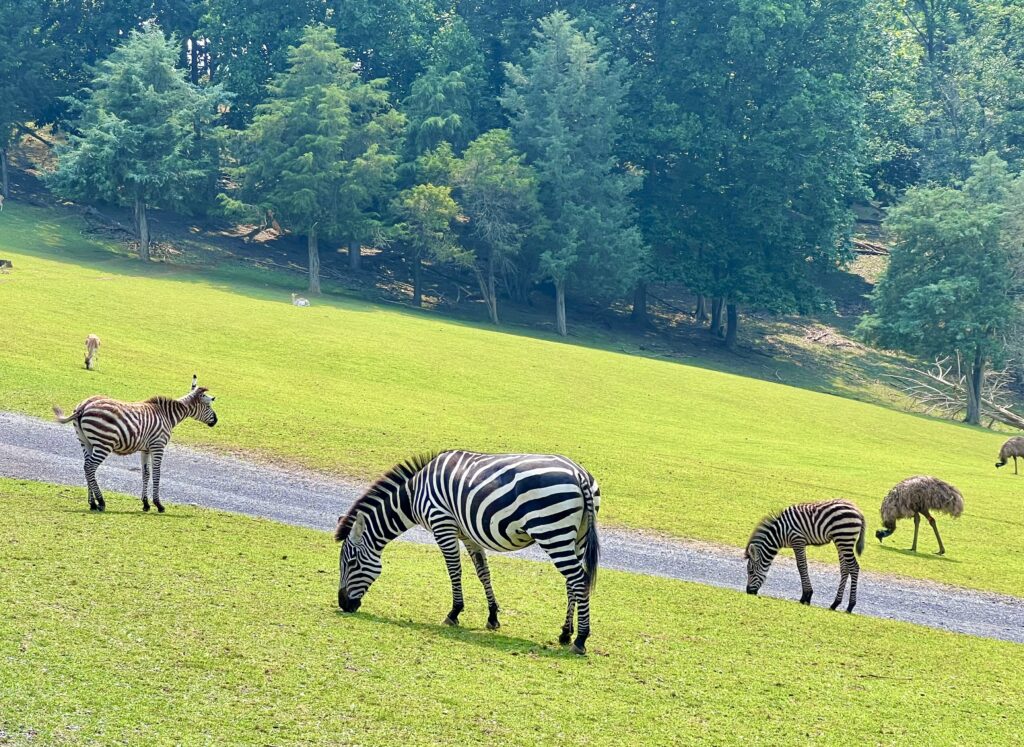 After driving through the safari, there's a village to walk thru. Park at the gift shop, and head to the village entrance. The village has kangaroos, reptiles, giraffes, tigers, goats, and more.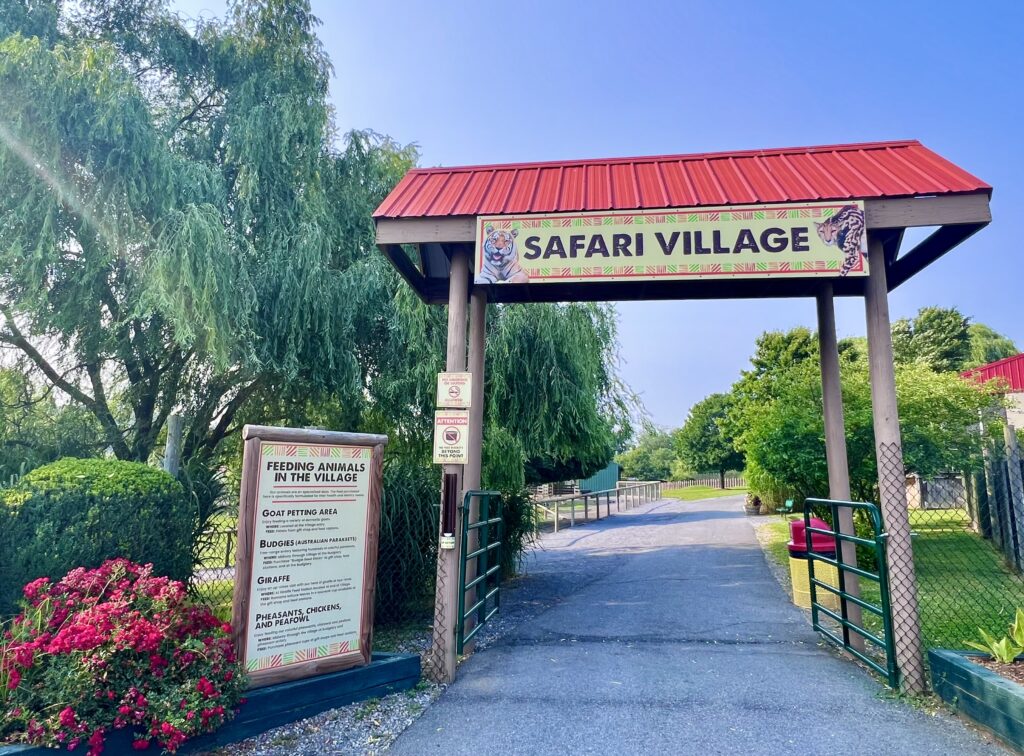 Budgie Adventure Aviary
A highlight of the walk-thru village is the budgie (parakeets) adventure aviary. Budgie feeding sticks are available at the gift shop or outpost gift shop.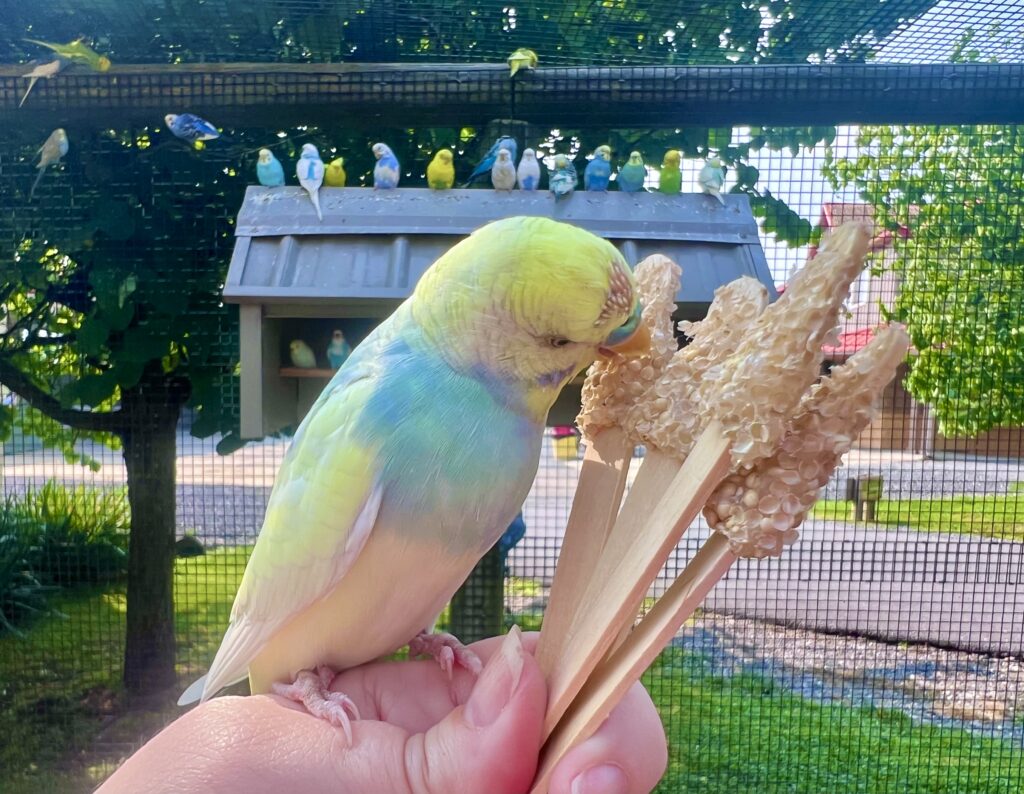 Tips for visiting Virginia Safari Park
Ask for extra buckets at the cashier. Then, use the extra buckets to put a smaller amount of feed in to offer to the animals. They will most likely eat all that is offered and you'll run out of food quickly if you offer full buckets.
Your car will need to be vacuumed after the Safari, as the animals are not neat eaters!