Limerick Community Park is located in Limerick, Pennsylvania. The park is about a 20 minute drive northwest from King of Prussia. It is close to Pottstown. The 70-acre park has the typical park staples including basketball courts, baseball fields, and pavilions. However, it's the Manderach Memorial Playground that is the main attraction for children.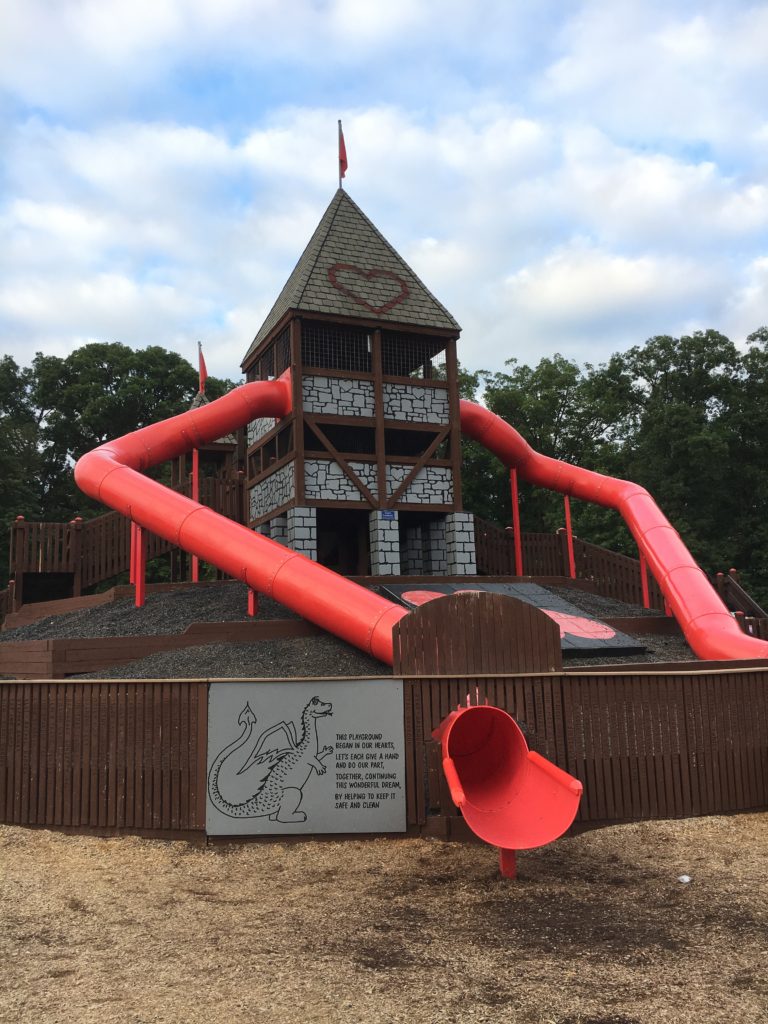 Manderach Memorial Playground
The playground is located inside Limerick Community Park. The playground's main attraction is the huge tower which has two gigantic tube slides attached to it.
Keep in mind that the pathway up to the tower and the slides is not normal steps. It is more of a ramp with slats every foot or so, which makes it a bit harder for small children to climb. However, my two year old was able to navigate the ramp without too much trouble.
It's hard to see the children in the tunnel when waiting on the ground. We sent our older child into the tower with our younger child. Therefore, we could make sure that the younger one went down the slide first and didn't have any problems or get scared in the tower.
Adults can also fit easily inside the tower, if you'd like to follow you child.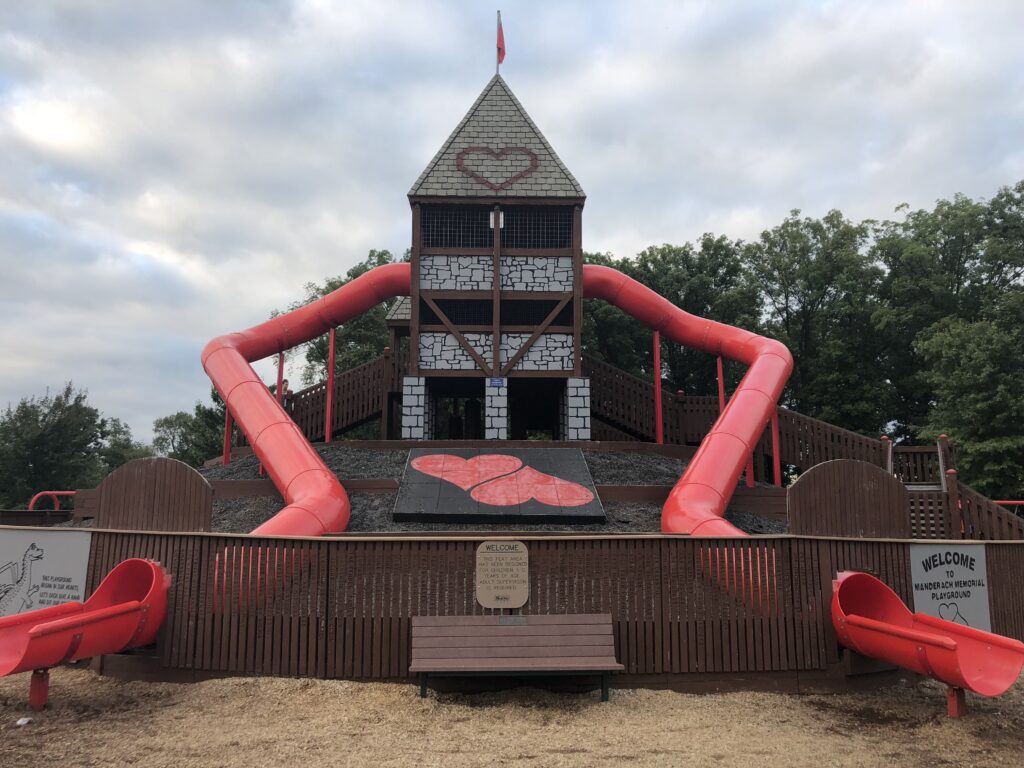 The playground fun includes more than just the gigantic slides, though. There's also a two castle play sets of different sizes for different age children. My kids also enjoyed the dragon which kids can climb.
Restrooms are right outside the playground area. This makes them very convenient for children who are potty training.
Manderach Memorial Playground closes on the 1st Monday of each month from 7 a.m. – 2 p.m for inspection and maintenance. The playground also closes between November and April each year for the winter.
____________________________________
Other Amazing Playgrounds