Clark's Elioak Farm is a unique and historic farm located in Ellicott City, just east of Baltimore. It's close to Route 29 and Columbia, MD. The farm has several different areas and activities including a petting farm, the Enchanted Forest, fairy garden, and wagon and cow train rides. The most unique aspect of the farm are the attractions from The Enchanted Forest.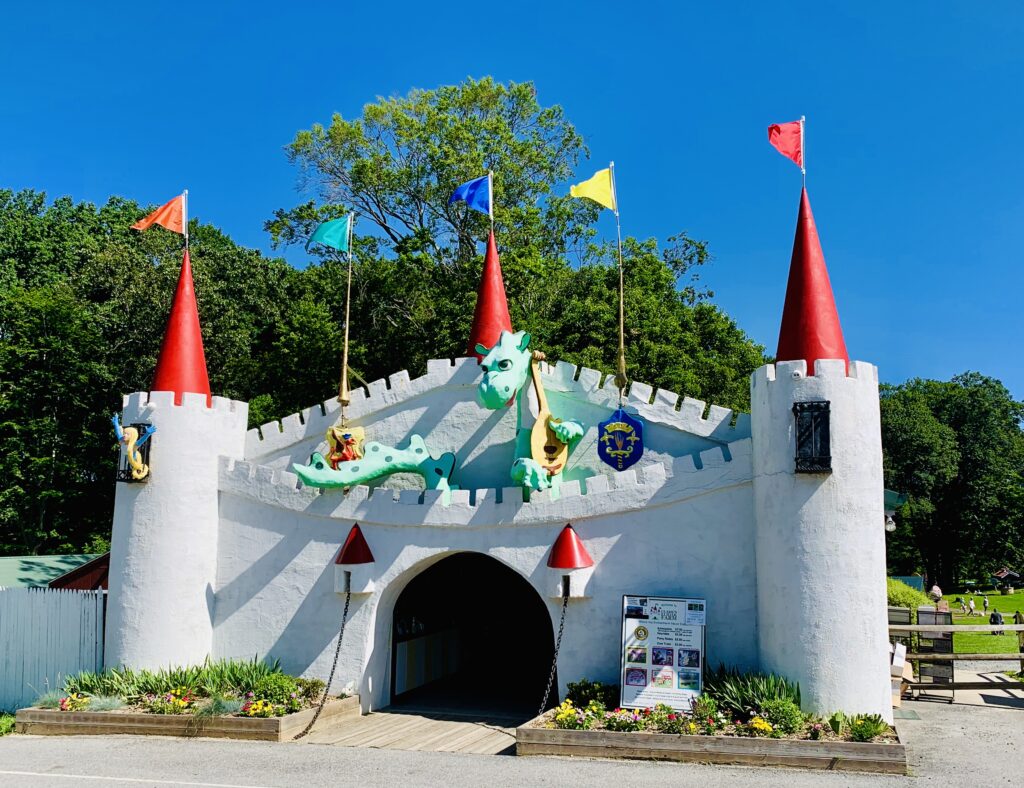 History of the Enchanted Forest
In 1955, a storybook park opened in Ellicott City, called Enchanted Forest. The park had numerous structures representing fairy tales and storybook characters. After over 30 years of operation, the park closed in the early 1990s. However, the storybook structures in the park remained, but fell into disrepair.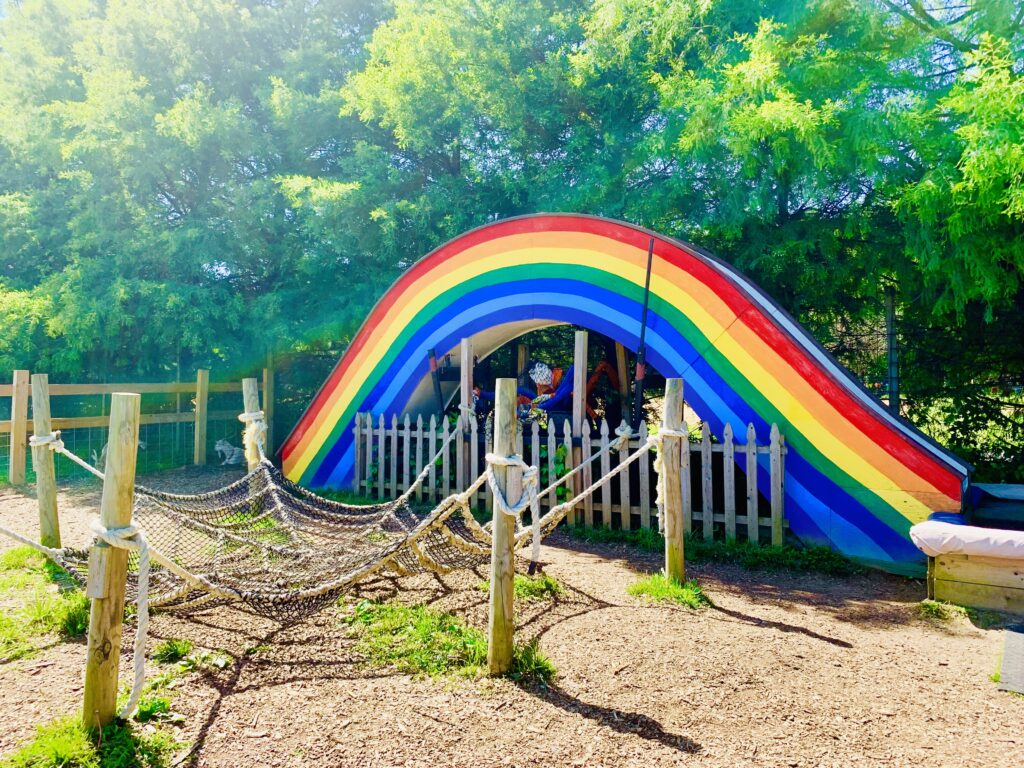 In 2004, Clark's Elioak Farm was able to obtain one of the old Enchanted Forest structures, the Cinderella pumpkin coach. The Farm decided to work with the current owners of the shuttered park to move many more structures since the first move was such a hit with visitors to the farm. The structures often needed to be moved in pieces because they are quite old.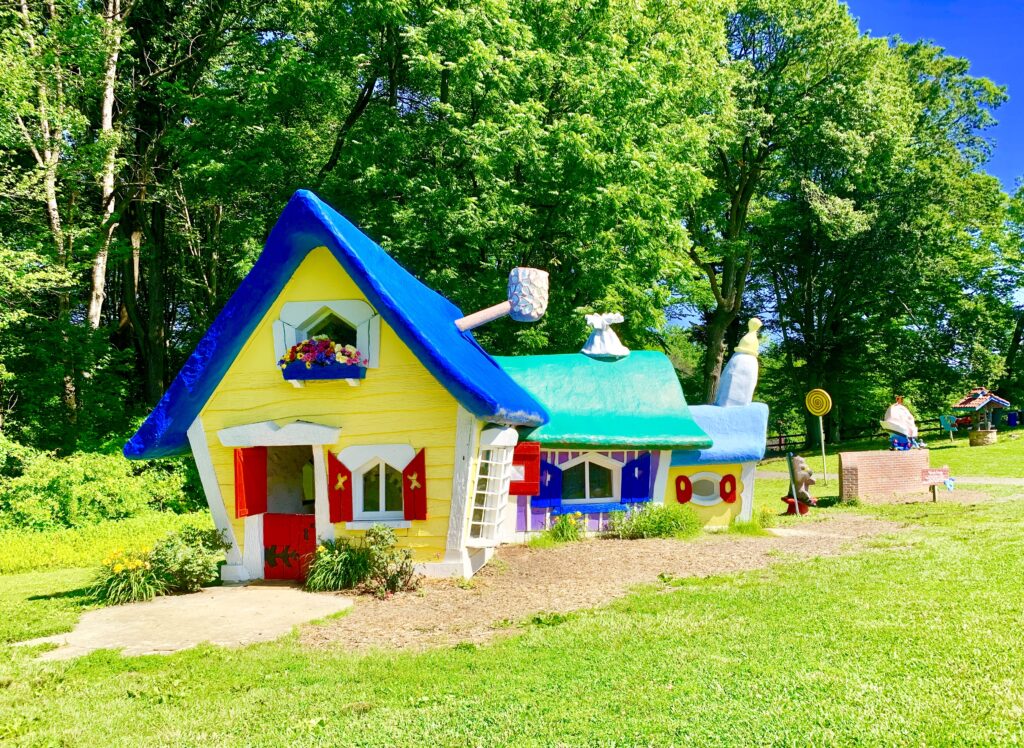 The results of Clark's Elioak Farm restoration efforts have allowed children to continue to experience The Enchanted Forest's storybook characters for many more years. The displays are very magical in the eyes of children, as they see the fairy tale settings and characters in real life.
Petting Farm
Another fun attraction at Clark's Elioak Farm is the petting farm. There is a wide-variety of animals to interact with and pet at the farm. Our favorite is the goats. There is feed available in machines which take quarters. There are also chickens, bunnies, horses, and emus. Pony rides can be purchased with a separate ticket. They are reasonably priced, short rides around the ring.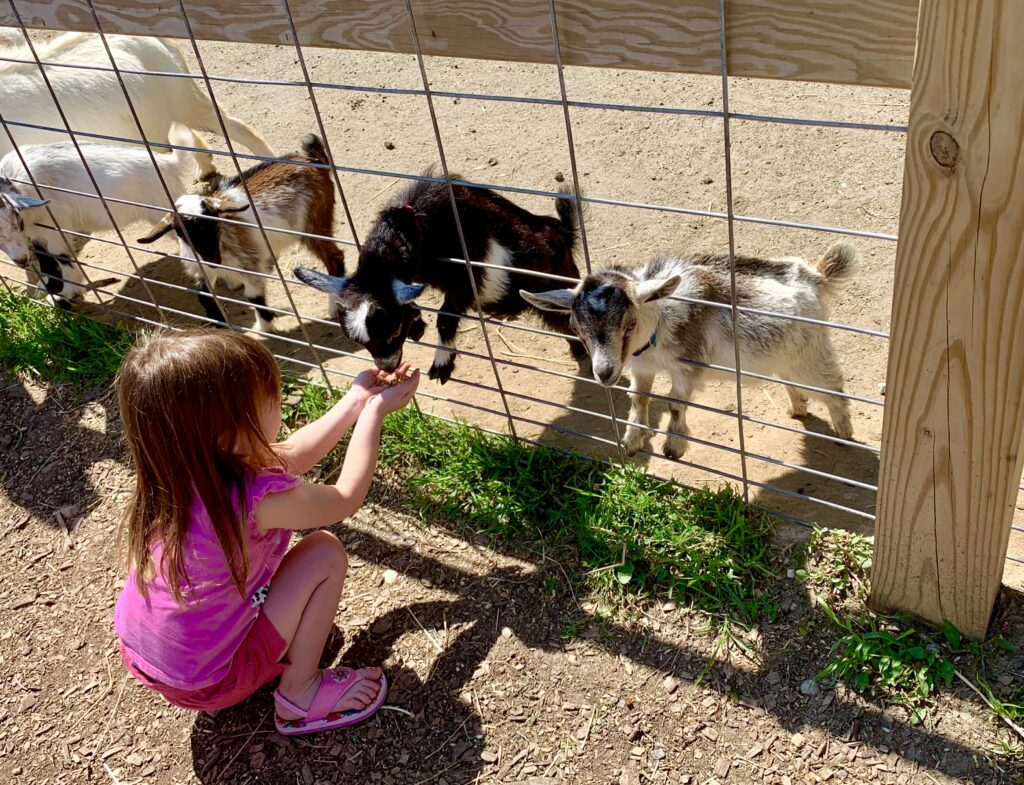 Farm Rides
There are several different rides that the Farm offers visitors. Rides are in addition to the admission fee. There are wagon rides, train rides, and cow train rides. We typically purchase the cow train, as my kids enjoy sitting in the barrels that are decorated to look like cows. They are pulled around by a tractor for a fairly long ride around a pathway that includes a tunnel.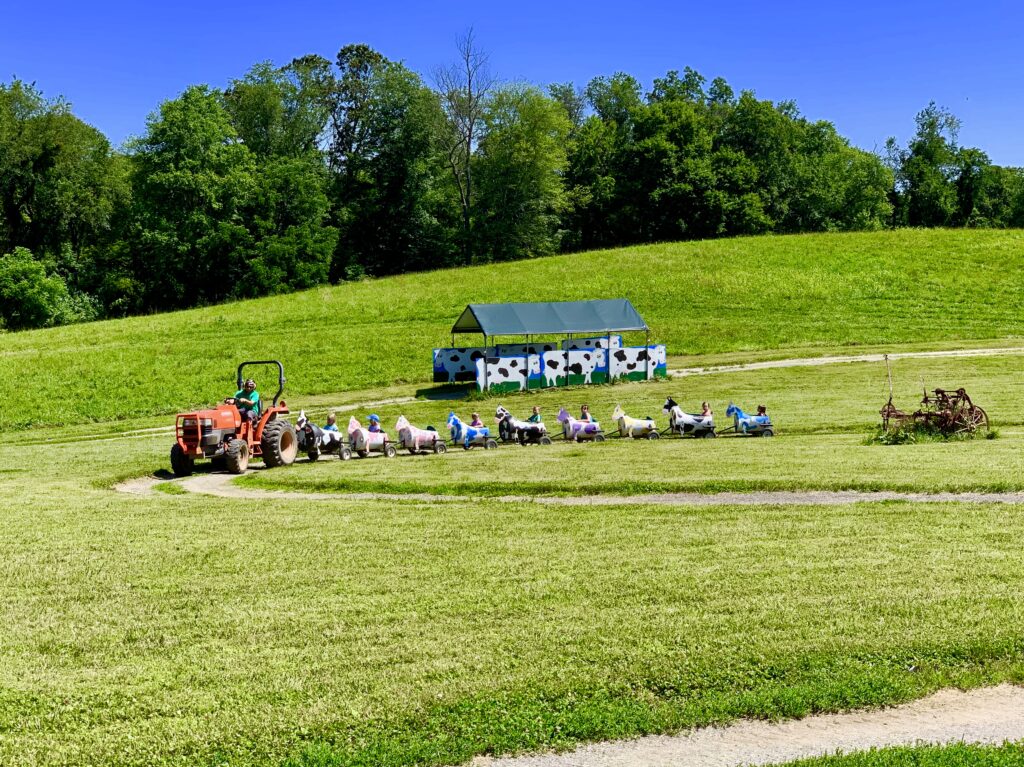 Other Attractions
Other cute attractions at Clark's Elioak Farm include a walk-thru garden of fairy houses and an enchanted maze with storybook characters and structures throughout the maze. However, my 3-year-old really enjoyed a play area for toddlers which had small tricycles, wagons, cars and other small play structures.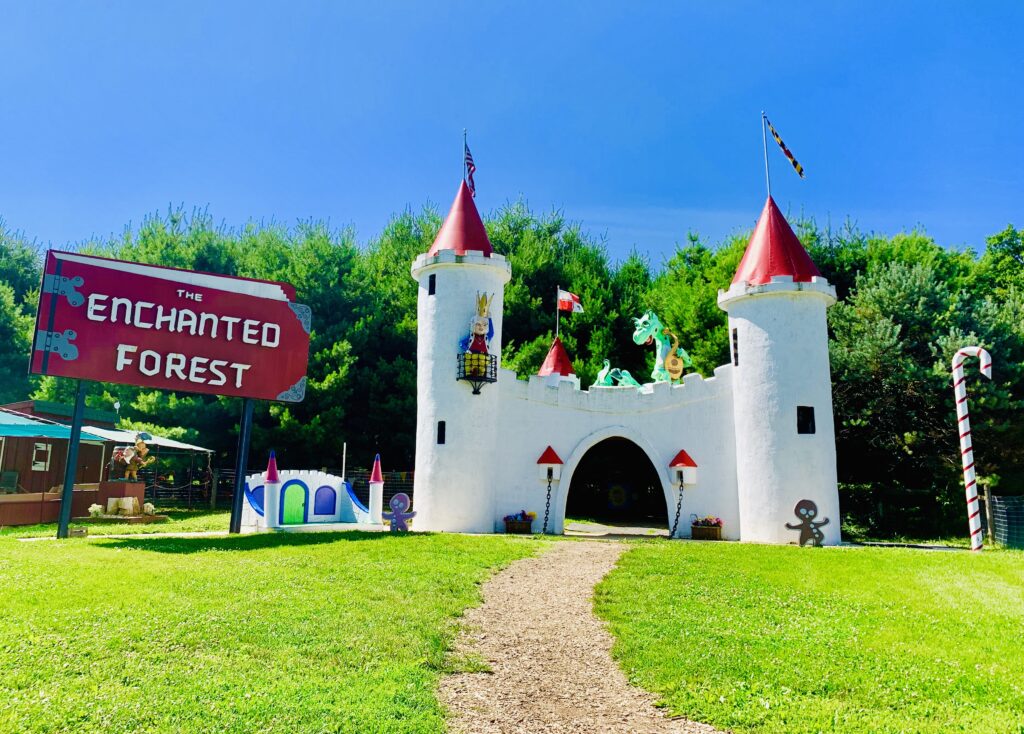 Tips for Visiting
Bring quarters to purchase goat food from the coin machines
Decide which extra ride tickets you'd like to purchase when you enter the farm. This way you have your tickets and don't need to walk back to the store.
Don't miss walking through the fairy garden and the maze. There are plenty of activities, characters, and houses throughout the maze, even toward the end.