The Norlo Park train is not operating in the 2021.
Norlo Park is located along Route 30 in Fayetteville, PA, near Chambersburg. It is a beautiful mix of open space, nature trails, pavilions, and playgrounds. A main feature of the park is the historic barn, which you can rent to host group gatherings, parties and weddings.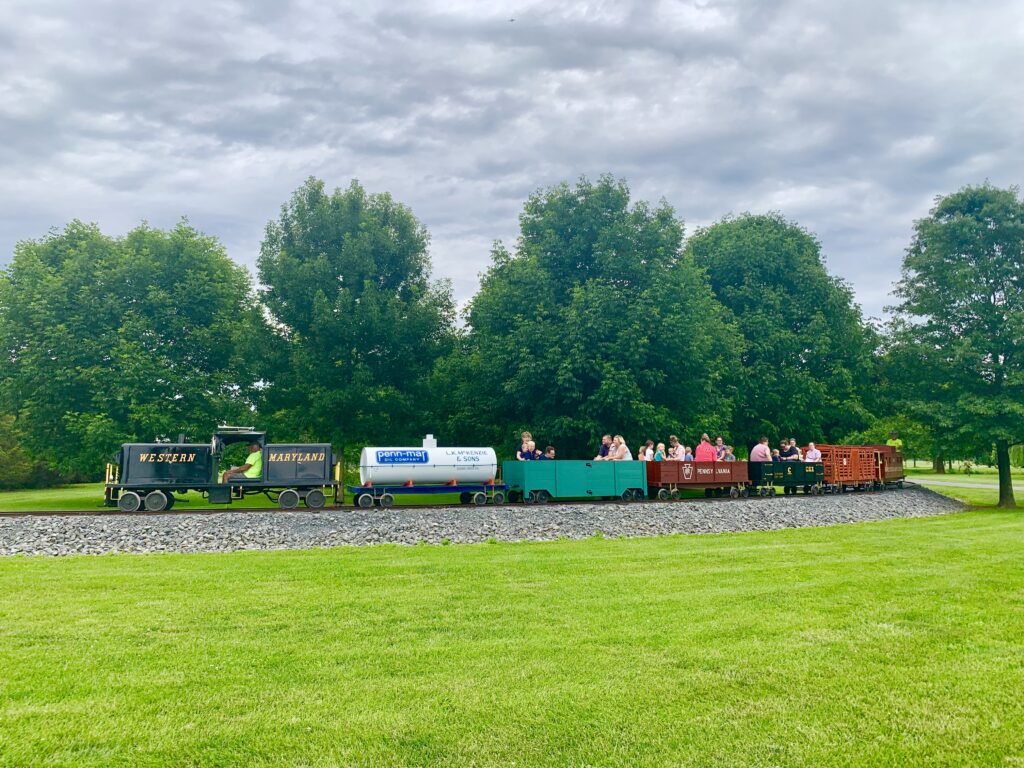 Norlo Trains
The most unique feature of this park is the trains. There's a full-size train display which includes two cabin cars, a vinegar car and a flat car. There's also a miniature train which provides train rides for adults and children. Lastly, there's the Quincy train station which was relocated to the park and restored.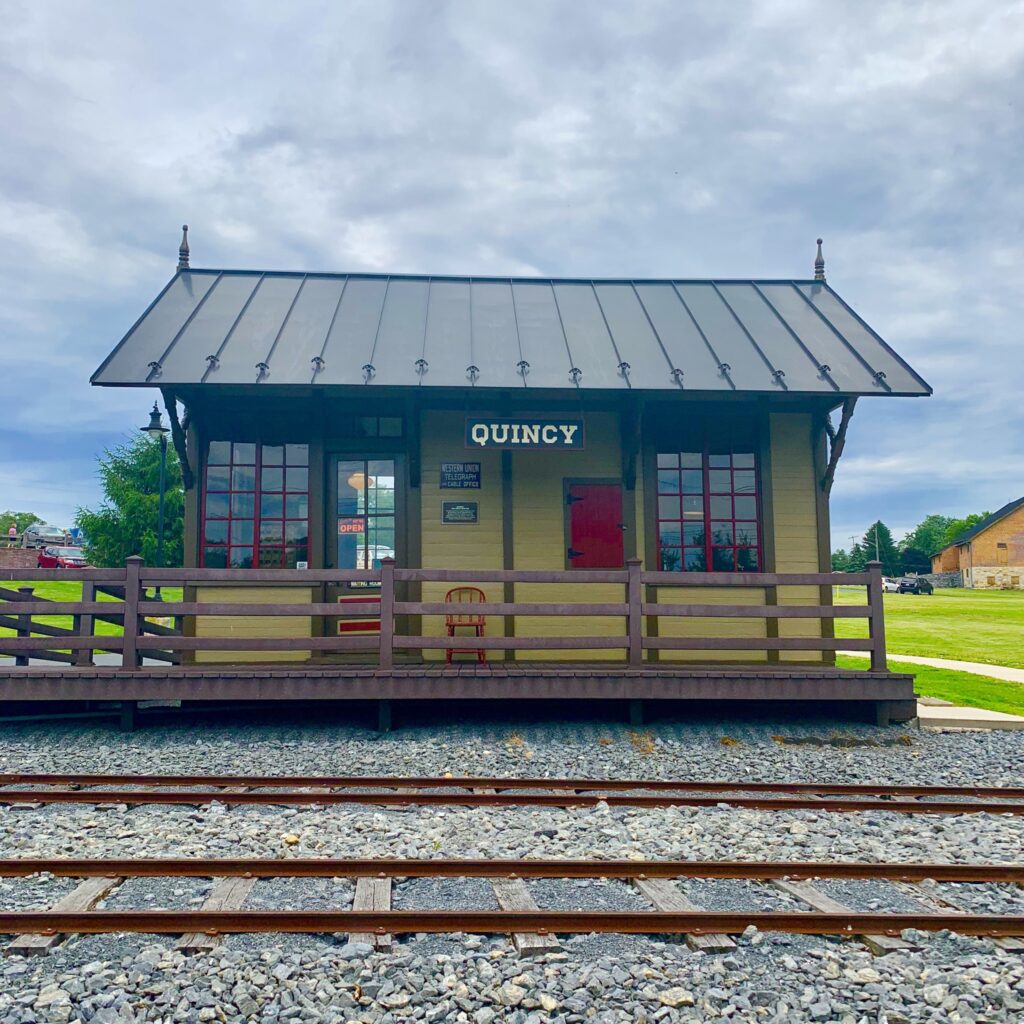 The train rides are free, though donates are appreciated. Rides are available during specific operating hours on Saturdays in the summer and fall, so check the Norlo Park website for details. The train is quite long, with five cars where people can sit. My kids loved the "animal car" which is where they sat. It's pretty much only big enough for the kids. There's also the caboose, which is for kids as well. The adults fit easily in the cargo cars.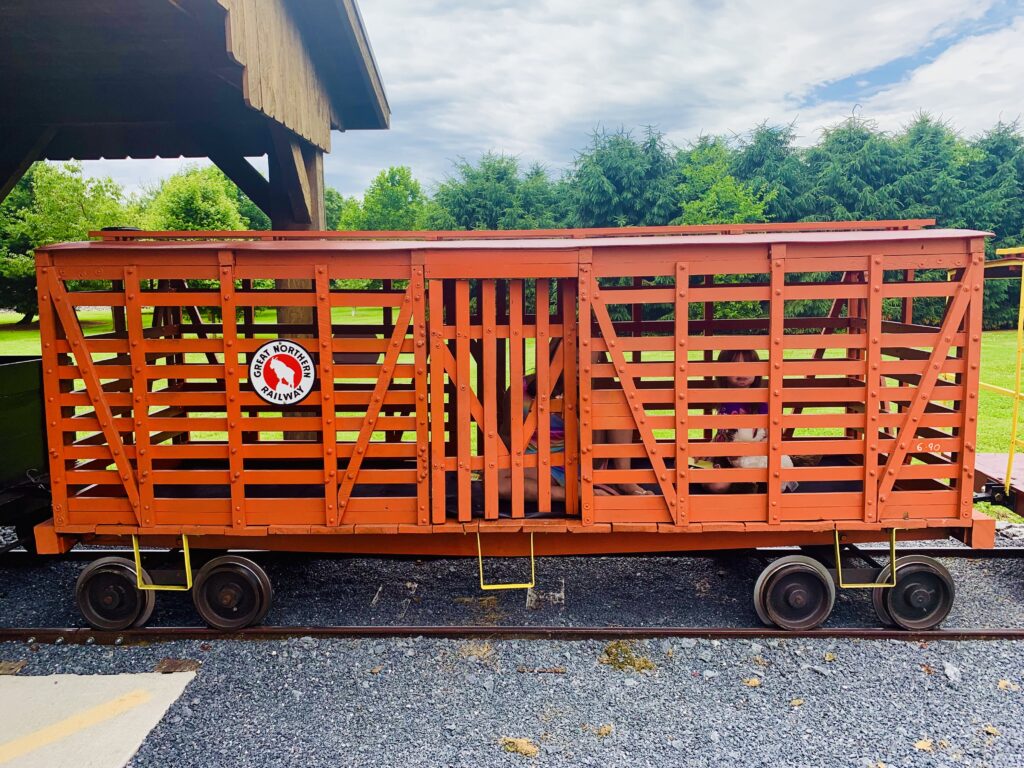 Before riding, collect a ticket from one of the train volunteers. There's covered seating while you wait for the train. When it arrives in the station, there are stairs to assist with getting in the taller cars. A blast of the whistle indicates the train is loaded and ready to go. The train goes around a loop three times, which results in about a five minute ride.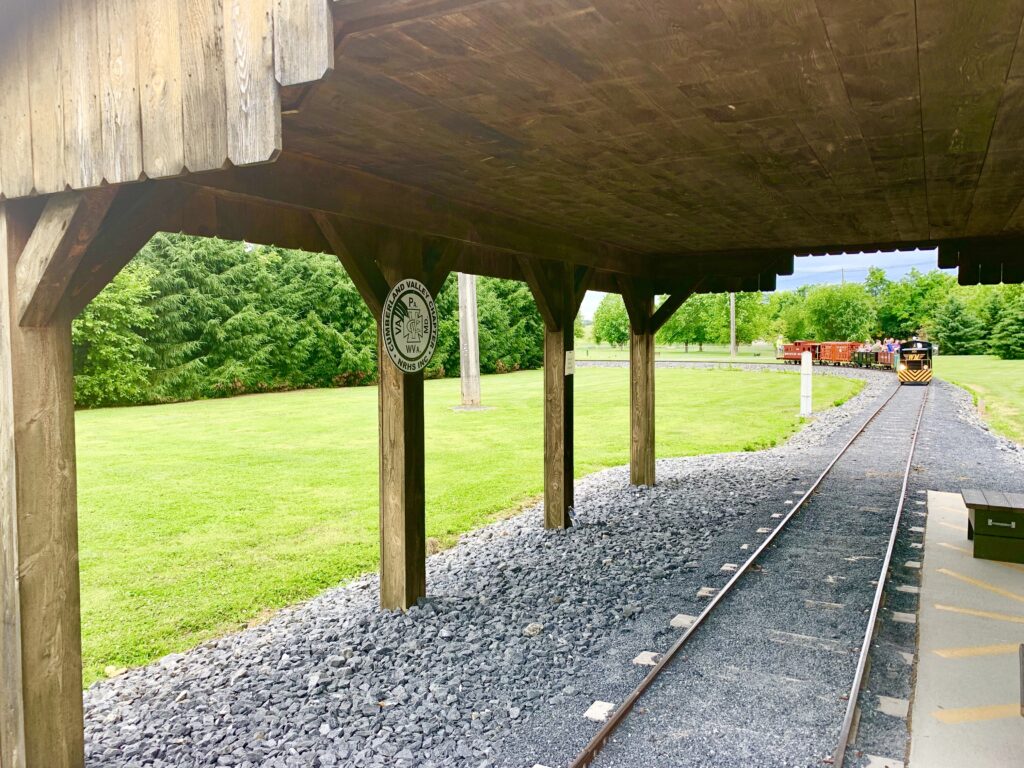 After your ride, you can take your ticket into the Quincy train station. The station sits up a slight hill above the train tracks. In the station, you can get your ticket stamped.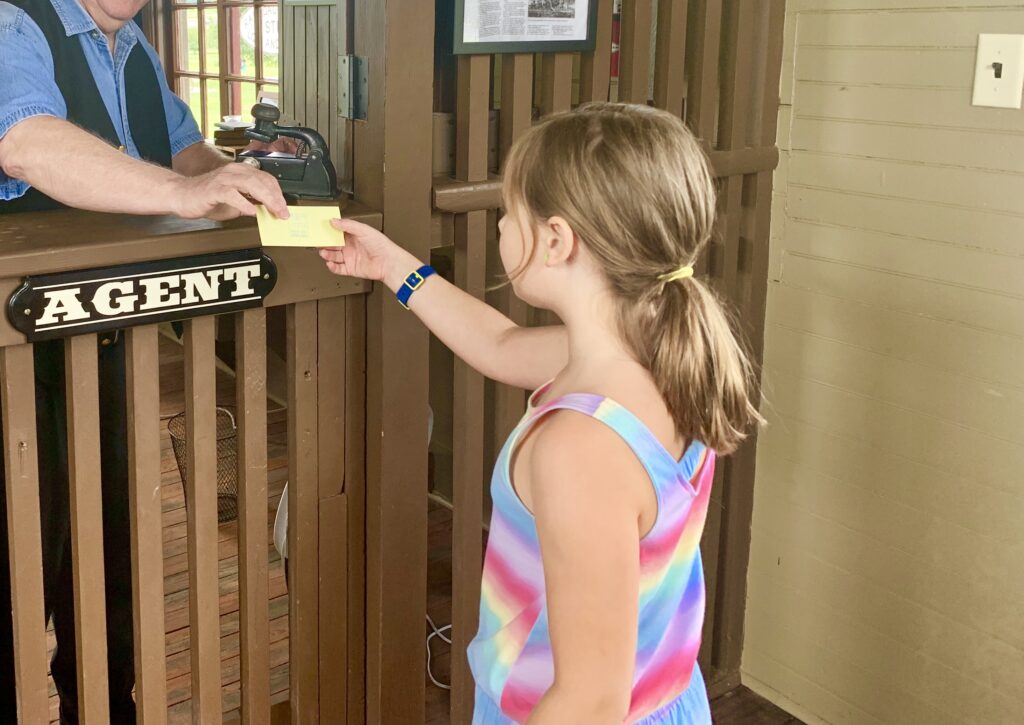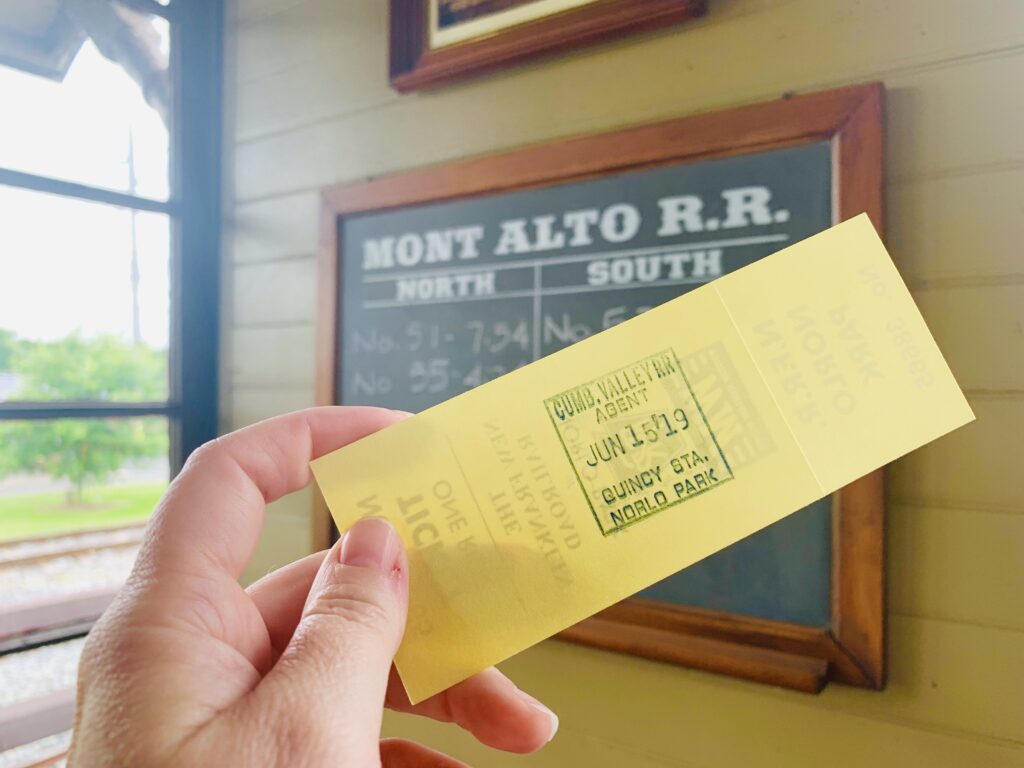 After you've enjoy the historic trains, there are miles of nature walks, playgrounds, a dog park and many other things to enjoy in Norlo Park. Restrooms are available close to the pavilions.