Amos Herr Dream Park is located a few miles northwest of Lancaster, Pennsylvania, in the town of Landisville. The address of the park is: 1700 Nissley Road.
There is a large parking lot located beside the main playground area. It's just a short, paved walk to the covered bridge that leads into the playground.
Tot Lot
Amos Herr Park includes a section just for smaller children, complete with some crooked houses and tiny slides. There are also baby swings, a unique four-seater seesaw, and a tractor to drive.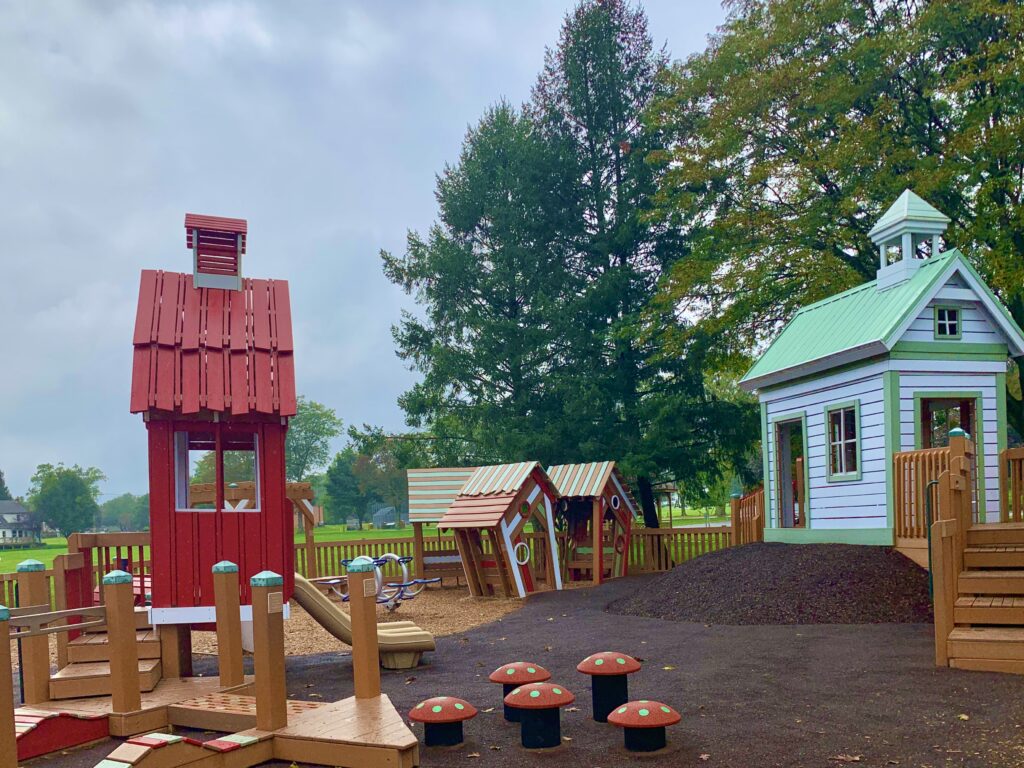 Main Playground Features
The main part of the big kids' playground features a large barn with a covered twist slide. There's also different heights of monkey bars, rocks to climb, and climbing nets. The park has a unique, large spinning bowl for kids to sit in and spin around.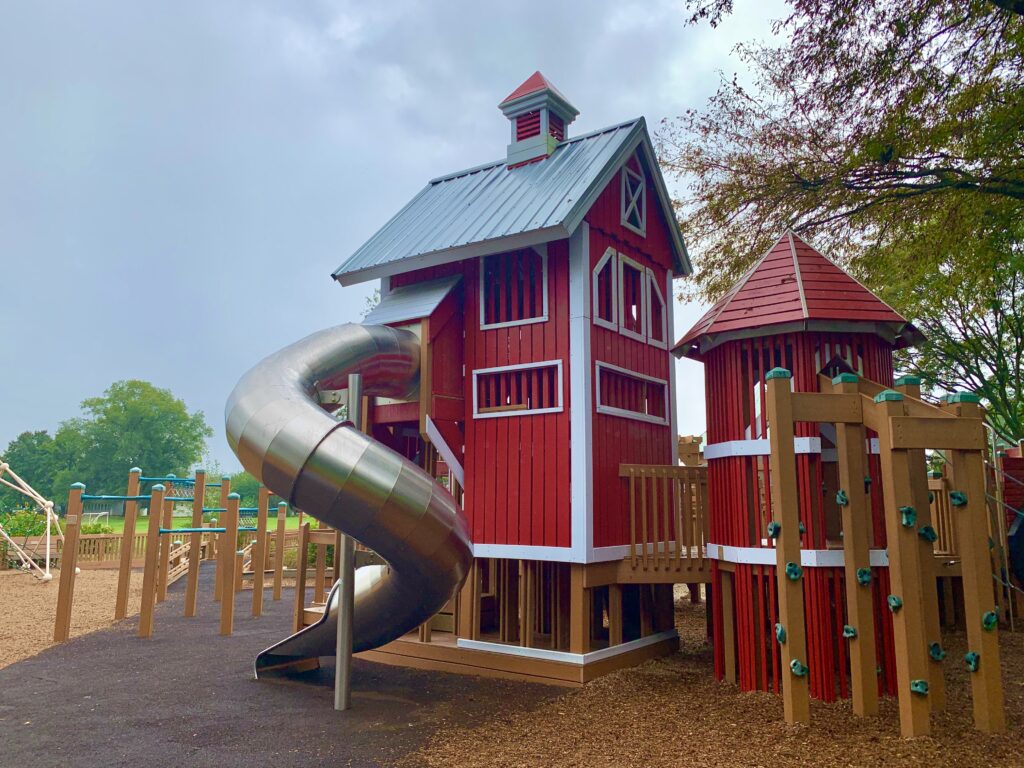 Kids also love the large and colorful climbing wall that features hand-painted farm scene. The holds are close together, making it possible for younger children to climb.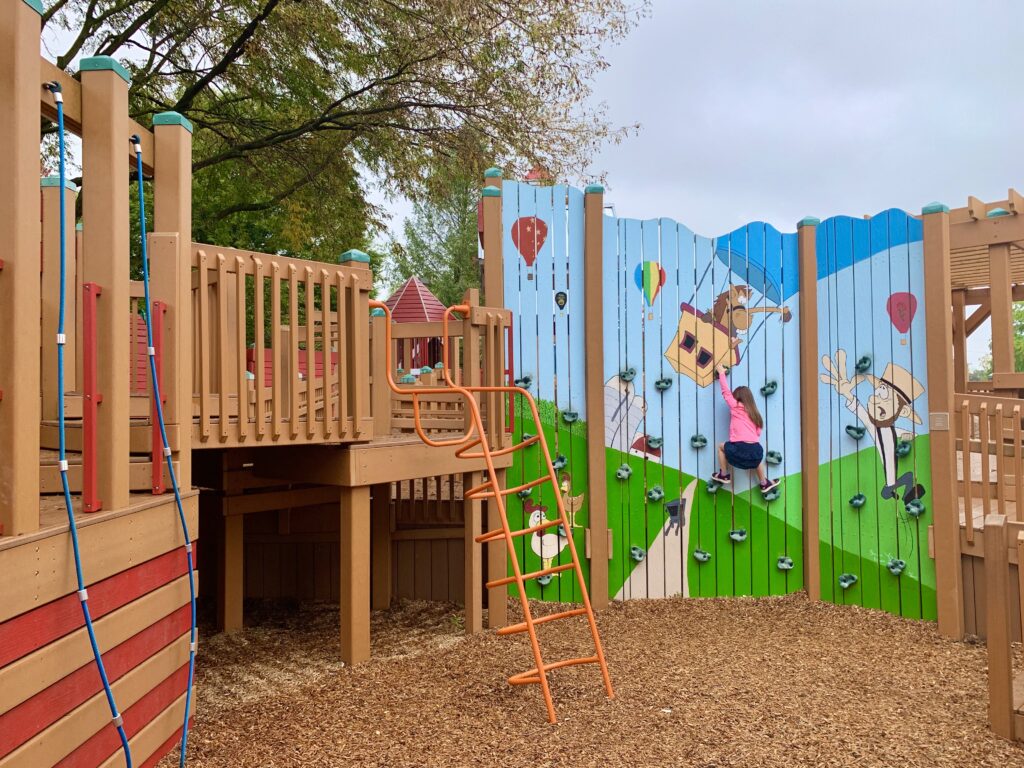 Amos Herr Dream Park Zip Line
One of the favorite features of this park is the zip line. It's one of the longest playground zip lines in the Lancaster area. Rapho Community Park has a zip line that's a bit longer. To move the zip line, be sure to pull down on the seat, as it only moves when there is weight on the seat.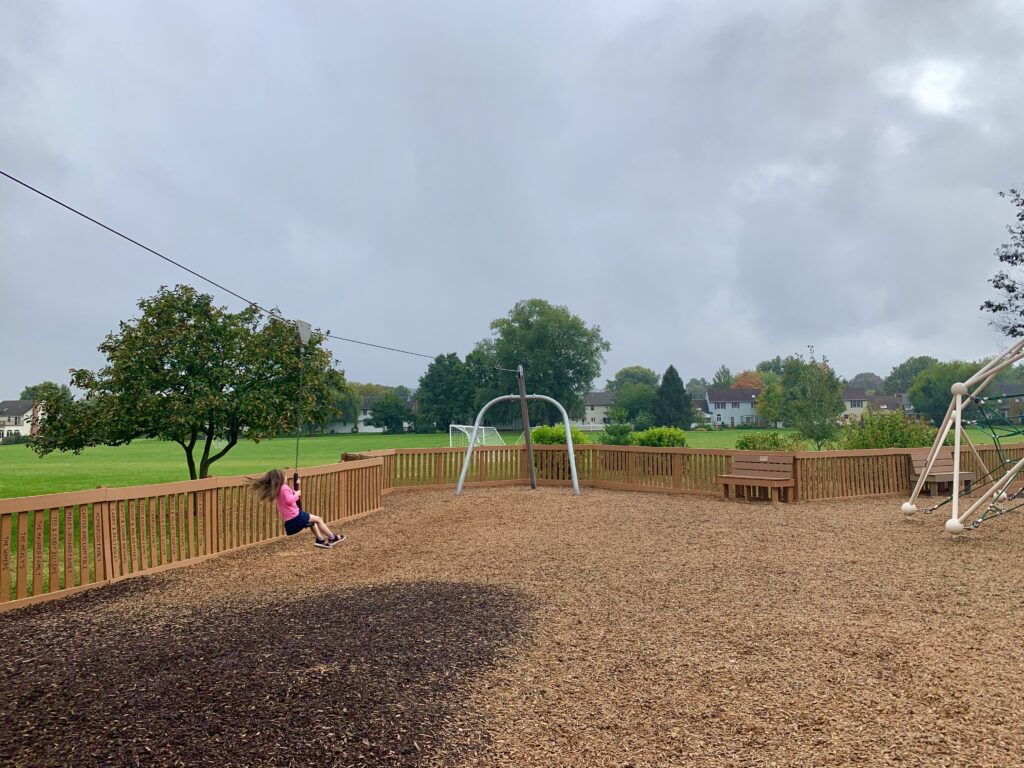 Amos Herr Park Restrooms
A short walk from the playground is a building with restrooms. There's also a few picnic tables scattered around the outside of the playground fence, as well as a nice little gazebo.
Looking for more amazing playgrounds?
Check out this list of amazing playgrounds in Pennsylvania.