Rapho Township Community Park is located in Mount Joy, Pennsylvania. Mount Joy is a small town northwest of Lancaster, Pennsylvania. The park is located at 960 Strickler Road and features a paved walking trail, pavilions, playing fields and playgrounds.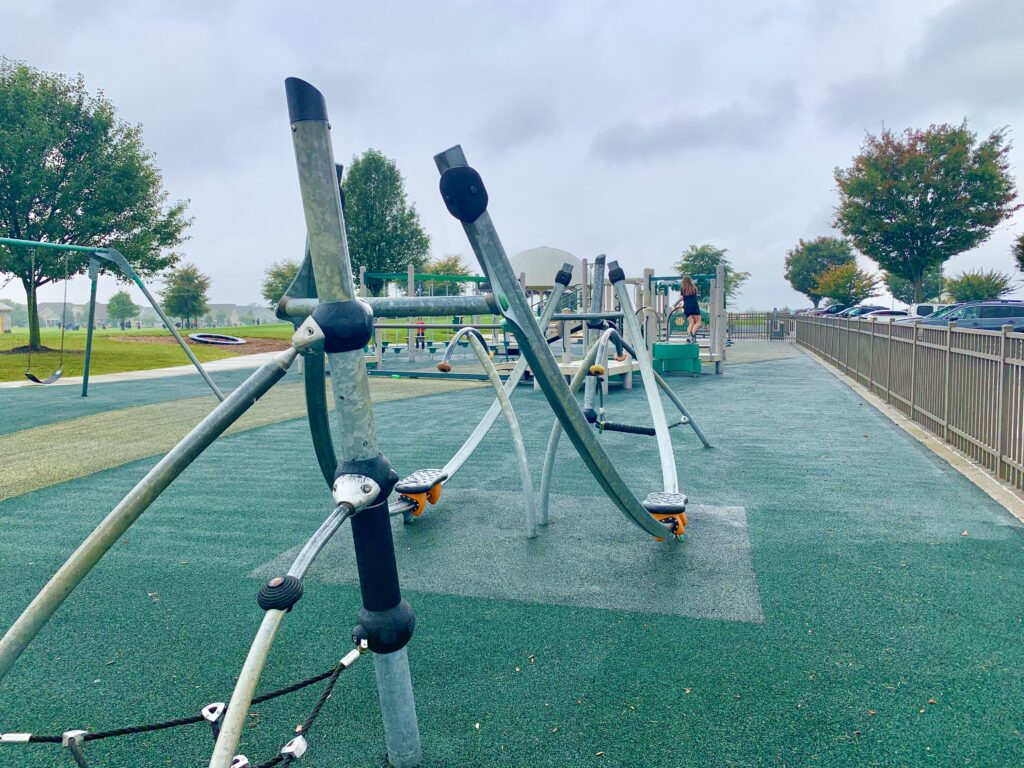 Rapho Community Park Playground
There is a large playground area by the main parking lot that includes a tot lot and a big kid play area. The playground area is fenced along the parking lot side and includes two shelters with picnic tables. The playground equipment at this park is fairly unique, and includes a double gliding board and a crank-turn platform. There's also some obstacle courses.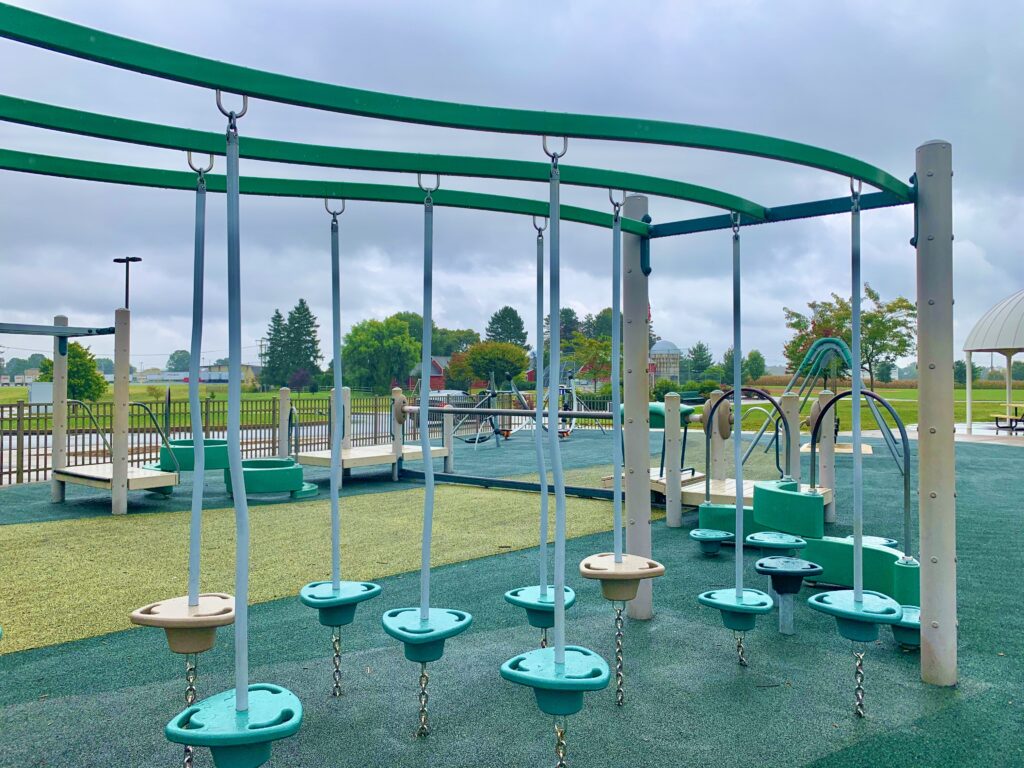 Tot Lot
The tot lot features a few springing animals to ride, plus a few spinning seats. There's also a tiny slide, really low monkey bars, and some tubes to climb through.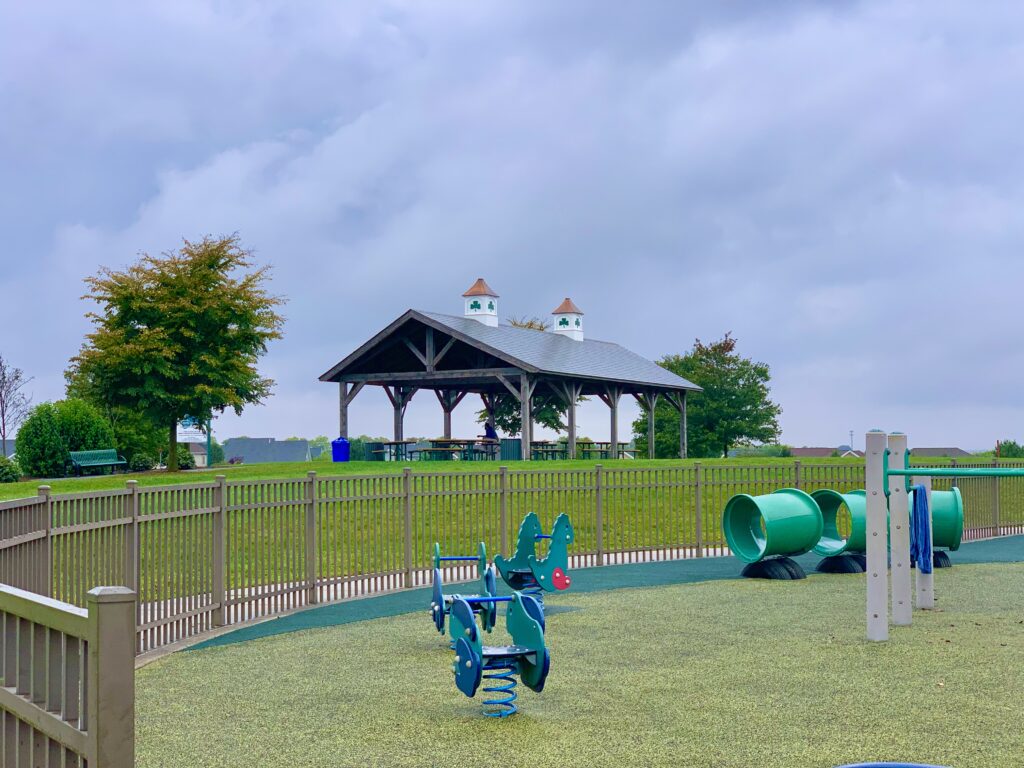 Rapho Community Park Zip Line
This park features my favorite zip line, which seems to be one of the longest playground zip lines in the Lancaster area. The zip line is located beside the red barn, which is easy to see from the main playground area. It's also a rather bouncy ride on the way back, which caused my kids to giggle each time they rode it.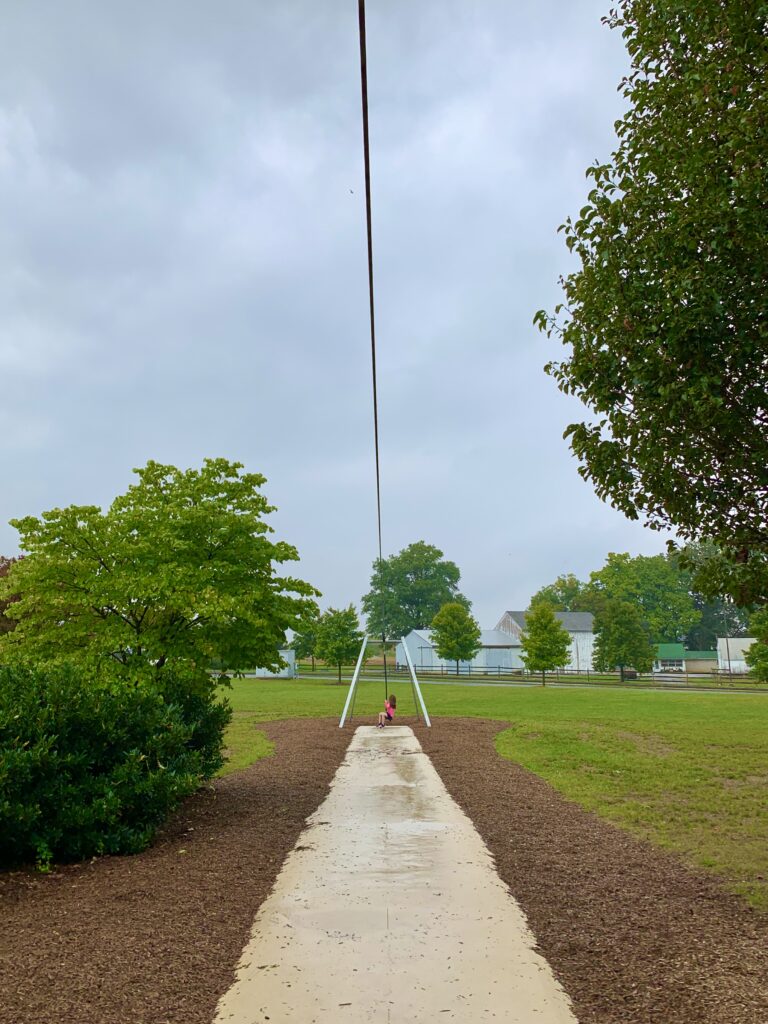 The end of the zip line is a bit abrupt, so prepare your children for a sudden stop that will send them swinging. We made sure that the children wrapped their legs around the rope and held on tight! It's a fun, long, and fast ride.
The area by the zip line also houses a unique three-dimensional climbing structure. Most parks just have climbing walls, so it was nice to see this challenging way for kids to learn to climb.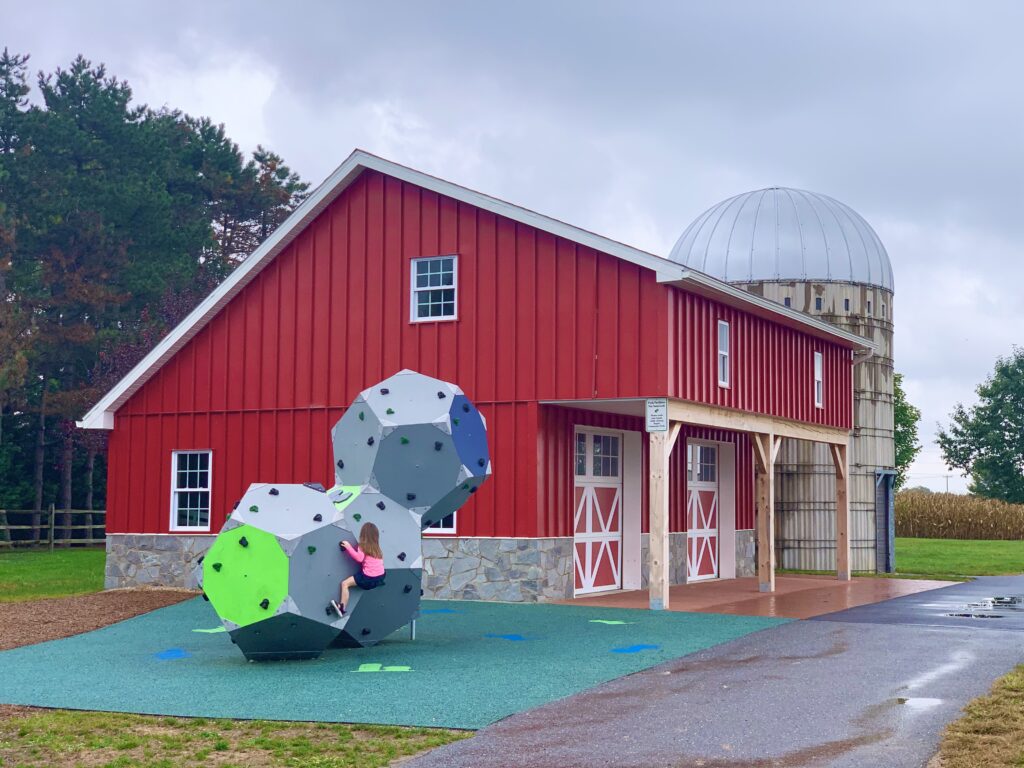 Playing Fields
Rapho Community Park features a number of playing fields, as you'll often find baseball games happening during the spring and summer. Near the playing fields, there's a pavilion that also has restrooms inside. For information about renting the pavilions, check out the Rapho Township website.
Looking for more amazing playgrounds?
Check out this list of amazing playgrounds in Pennsylvania.