Important Note: ChesLen Preserve, where Ollie Owl's Nature Playground is located, is closed on Thursdays. There is a gate at the entrance to the parking lot that closes the Preserve. Other days, it is open from sunrise to sunset. You can check for updates on the status of the preserve and playground on their Facebook page.
Ollie Owl's Nature Playground is located within the ChesLen Preserve in Coatesville, PA. ChesLen Preserve is a large, privately-owned nature preserve that is open to the public. There are miles of trails that explore woodlands, flower meadows, corn fields, and more! Find the map of the nature preserve here.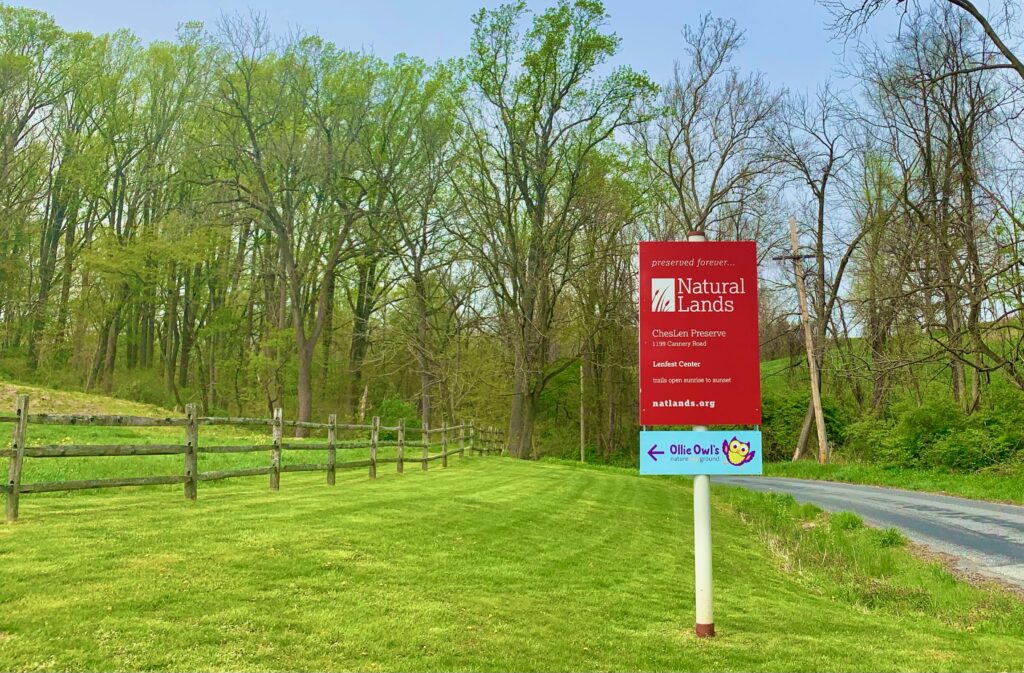 Ollie Owl's Parking
Ollie Owl's Playground shares its parking lot with a trailhead for the nature preserve. The parking lot is fairly large, and the amount of cars made us think that the nature playground was busy. However, there was only one other family in the nature playground when we visited. Everyone else must have been on the other trails.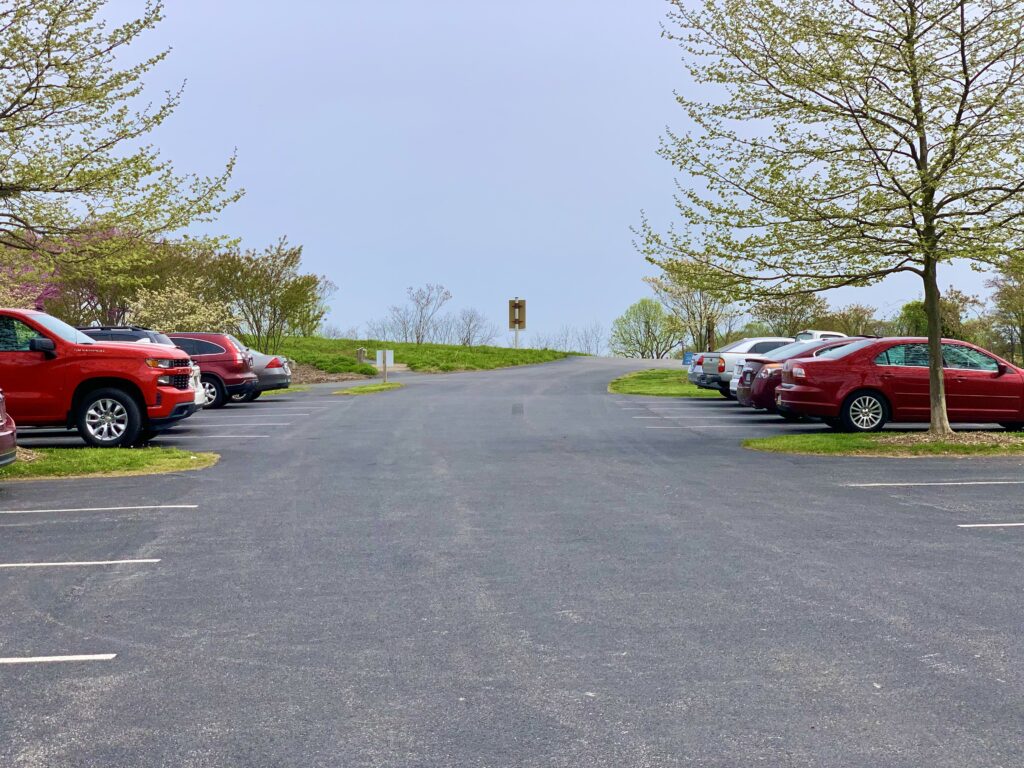 Ollie Owl's Entrance
The nature playground is a place for kids to explore nature and enjoy some play equipment made from logs and other natural sources. The path to the nature playground begins close to the parking lot. It is obvious where the playground trail begins, as there's a sign and an archway to start the short walk to the playground.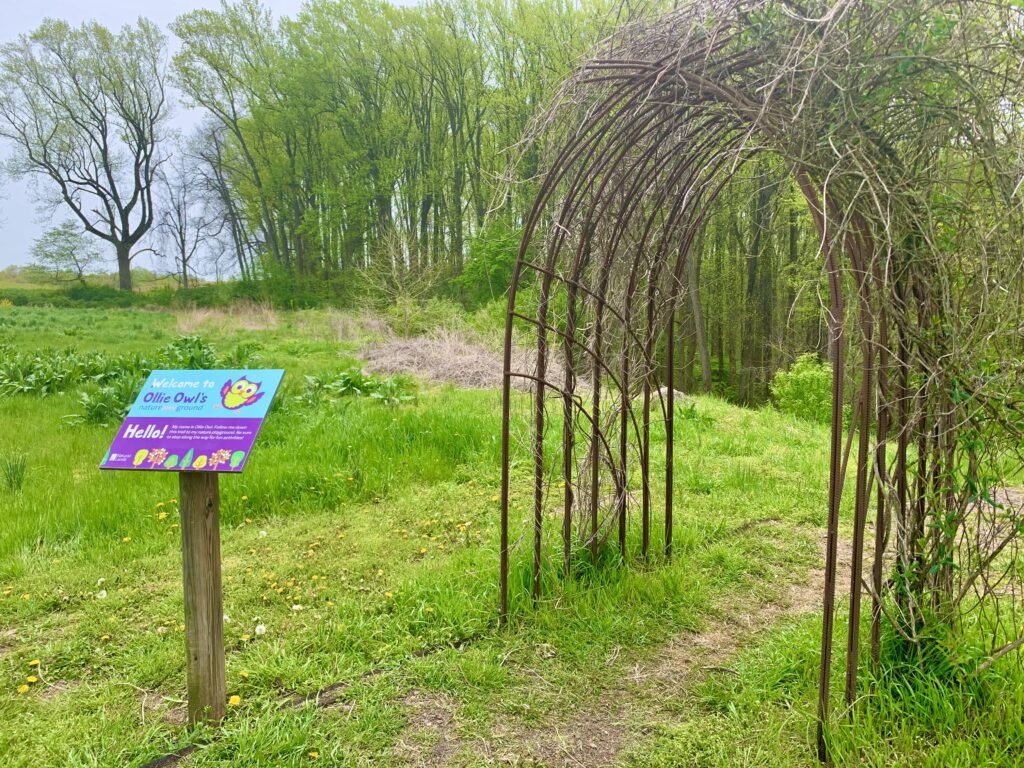 The walk to the playground is downhill and approximately 1/8th of a mile. Keep in mind that it's downhill on the way there, so after playing, the kids will need to have energy left to walk uphill to the parking lot.
The playground is visible after walking a short distance on the path, so the kids may want to run to the playground. There's plenty of places to explore, including a swinging bridge, netted spiderweb, see saw, teepees, log walks, and more!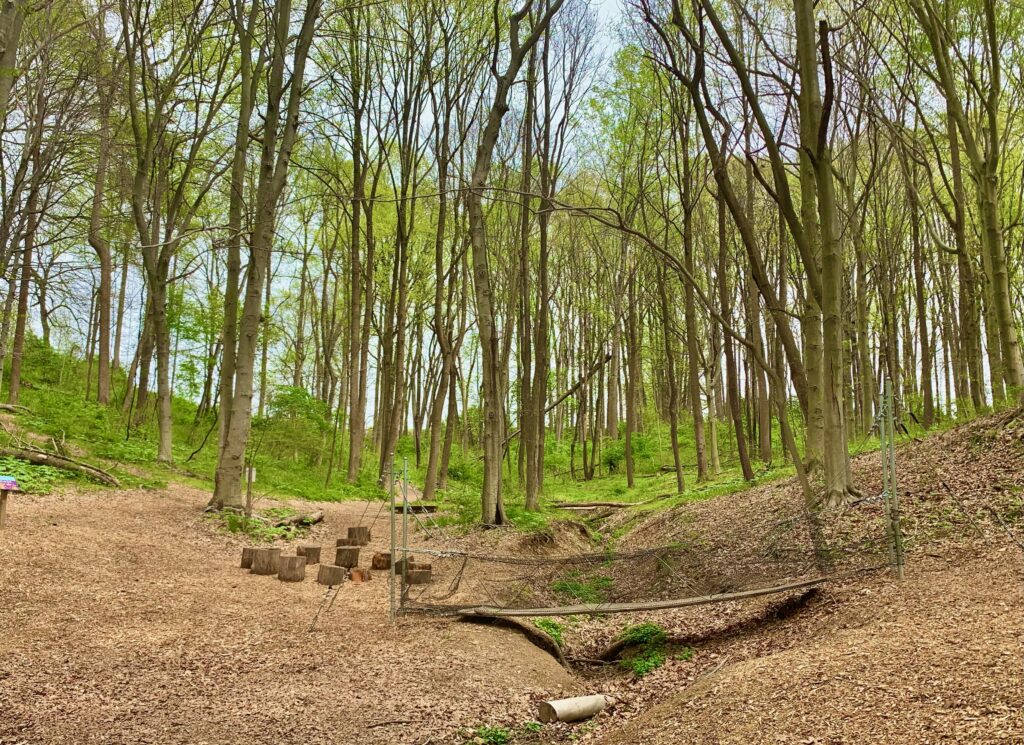 It looks like a small creek usually runs under the swinging bridge and through the playground area. However, the creek was mostly dry in mid-April 2021. Since the playground is in a small valley, it may get muddy after rains. I noticed that it closed at one point due to mud, so check the Preserve's Facebook page for updates before heading out.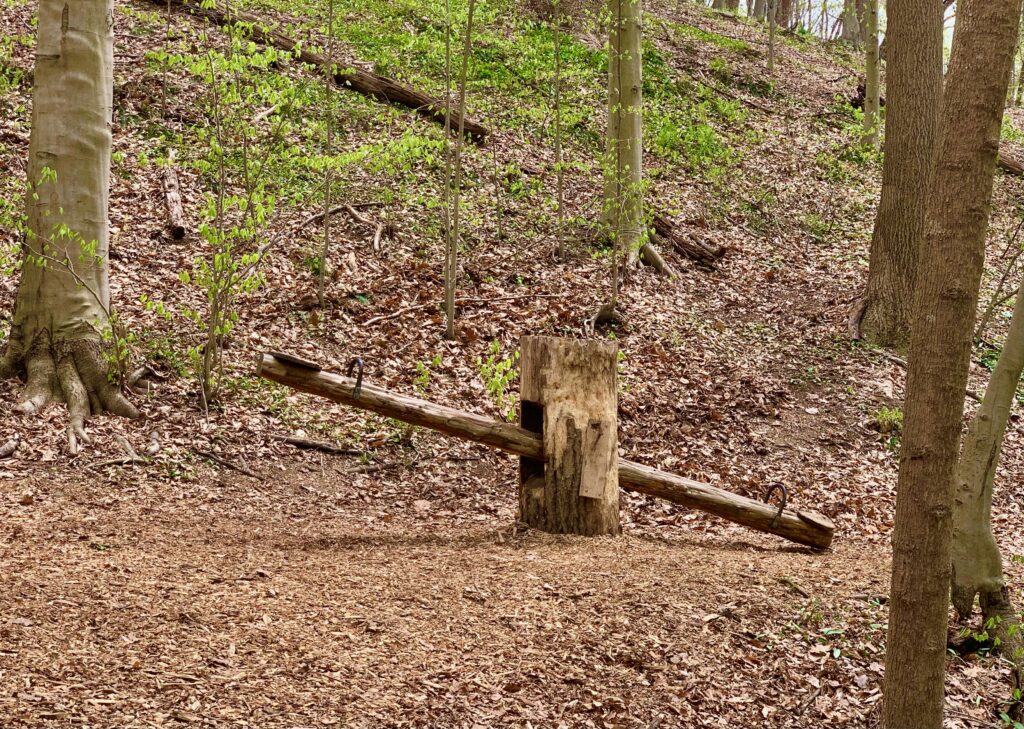 Looking for other fun playgrounds?
Check out this list of amazing playgrounds to visit in the mid-Atlantic area.