Red Lion, Pennsylvania is home to a splash pad. Red Lion is located southeast of York, Pennsylvania.
The splash pad has very specific hours, so be sure to view Red Lion Recreation's website and follow along on their Facebook page before you visit. It is free to the public to visit.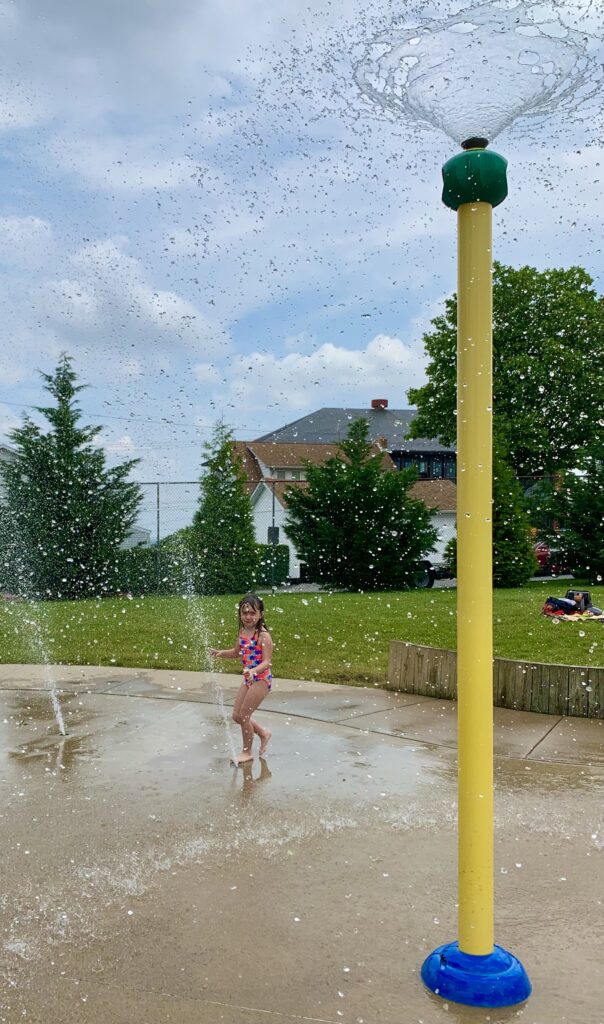 The splash pad is in Fairmount Park along Boundary Ave, which also includes a playground. The Kaltreider-Benfer Library is beside the splash pad. There are many parking spaces, but be sure to follow the signage for library parking and Fairmount Park parking. It's a short walk from the parking lot to the splash pad. The parking can fill on hot days.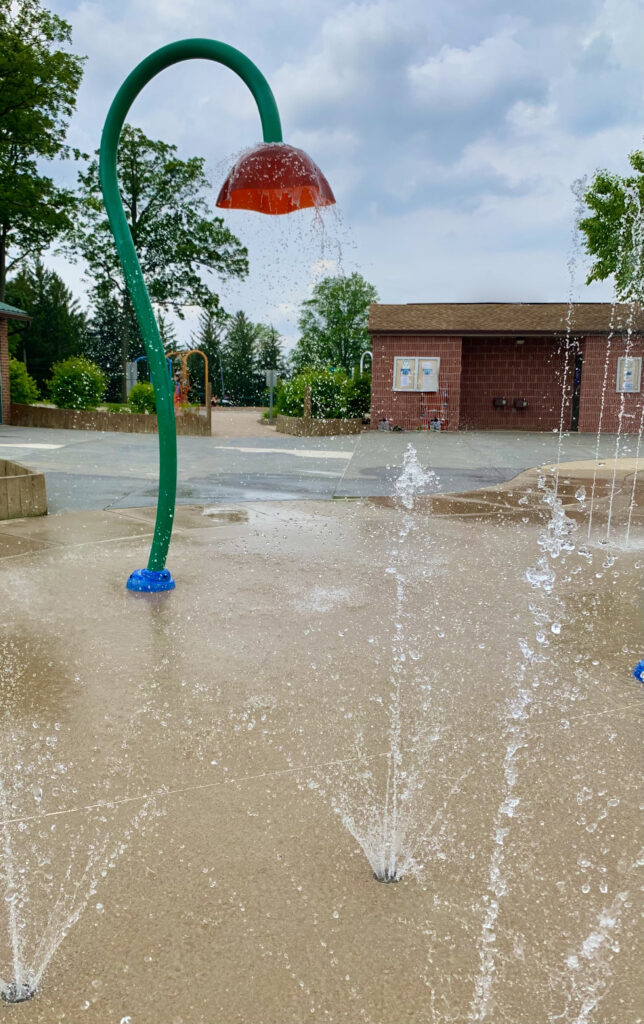 There are many water elements throughout the splash pad, including mini dumping buckets, fountains, and spray poles. It's very easy to get wet, so be sure to bring a change of clothes along with your child's swim suit. Don't forget to bring towels! Some adults wear swim suits, too. There's a low sitting wall around most of the splash pad, and also a grassy area to lay towels.
Fairmount Park Playground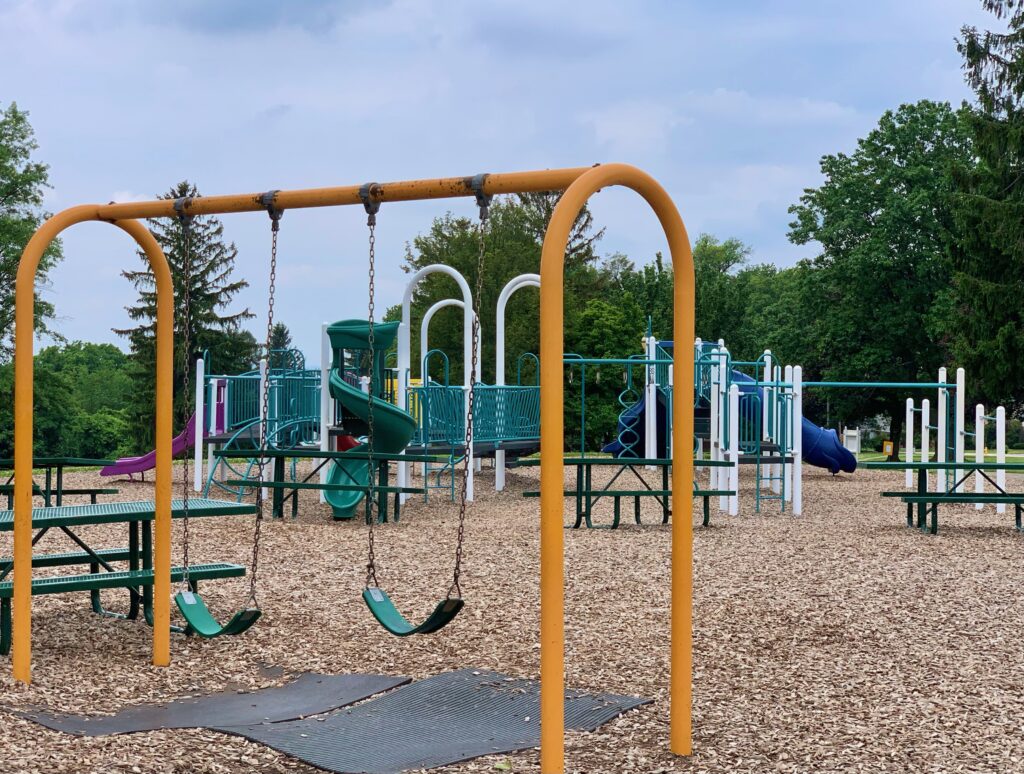 Beside the splash pad, there's also a large playground. There are a couple of swings, and a play structure that includes various monkey bars and slides. Picnic tables line the playground. There's also a picnic pavilion. The pavilion is outside the gates of the splash pad.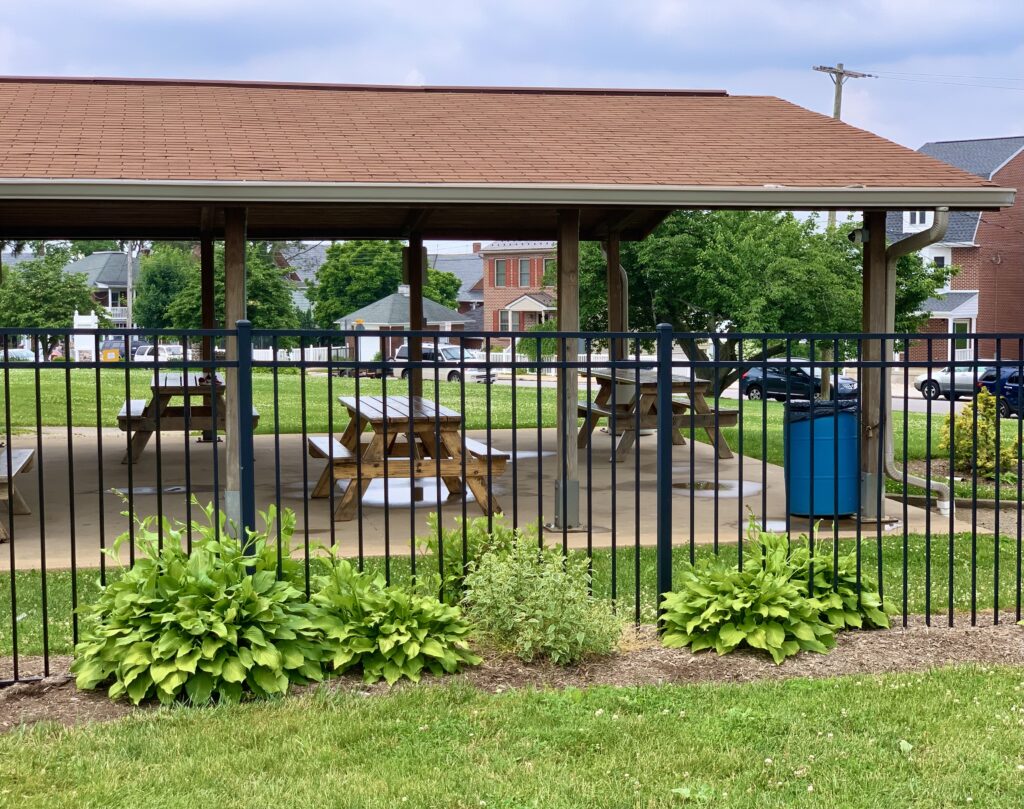 In addition to the pavilion, there's also a shaded area by the changing rooms. There are some benches, but people also brought their own folding chairs. There's a restroom building, as well, that's located beside the splash pad.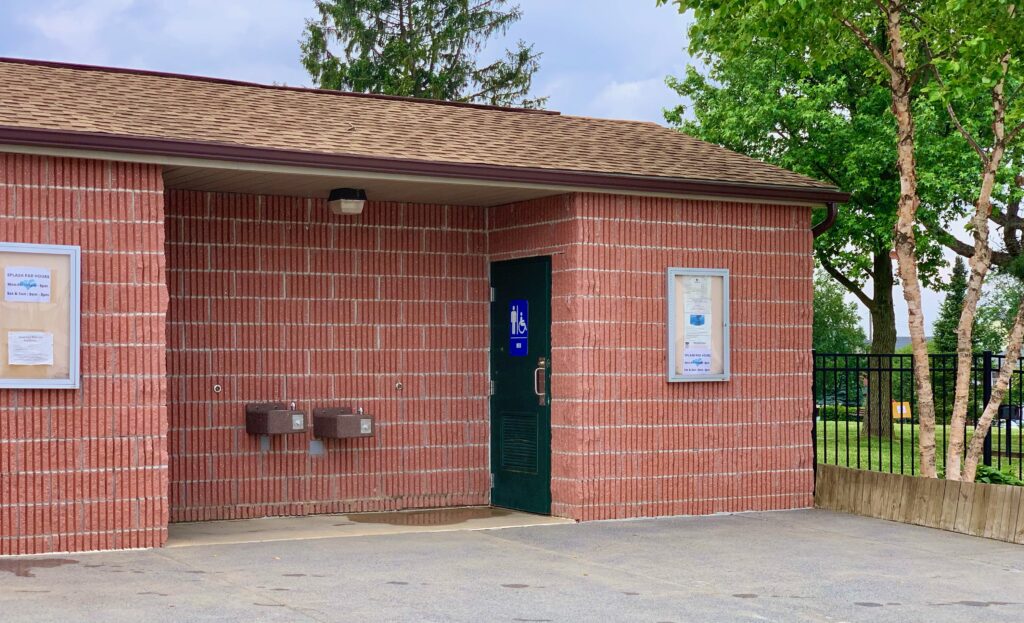 Looking for more water fun?
Check out this list of fun places to beat the heat by playing in the water.