Where the Wild Things Play is an indoor play space in Hummelstown, Pennsylvania. Hummelstown is located right beside Hershey, Pennsylvania. The play space opened in June 2021. It's in a shopping center along Route 39, which leads to Hersheypark. The address is 1170 Mae Street, Hummelstown, PA.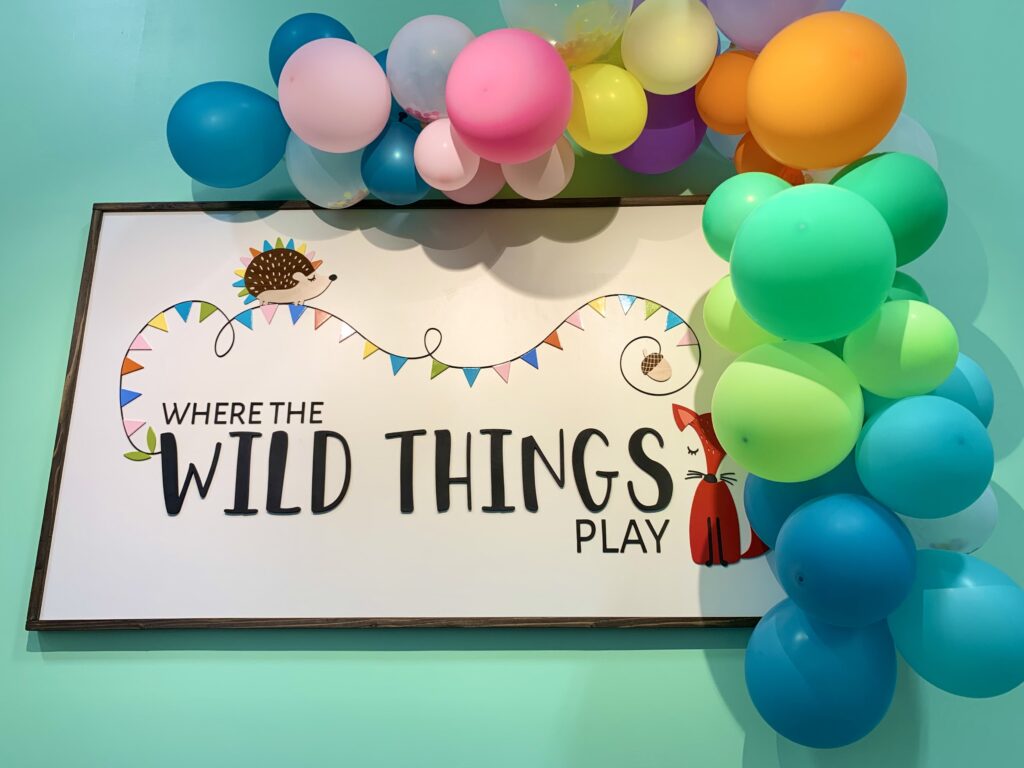 The play space is over 4,000 square feet. It is geared toward children under the age of 10. Because of limited capacity, Where the Wild Things Play encourages you to reserve your play session before arrival. Walk-ins are welcome, but you may need to wait if the space is already at capacity. Reservations and the open play hours can be found on their website. The admission cost covers two hours of open play during open play hours.
The play structures are varied and cover a wide-variety of children's interest. The biggest structure is Finnegan's Clubhouse. Kids can climb into the clubhouse and play inside or enjoy the two slides to exit the clubhouse.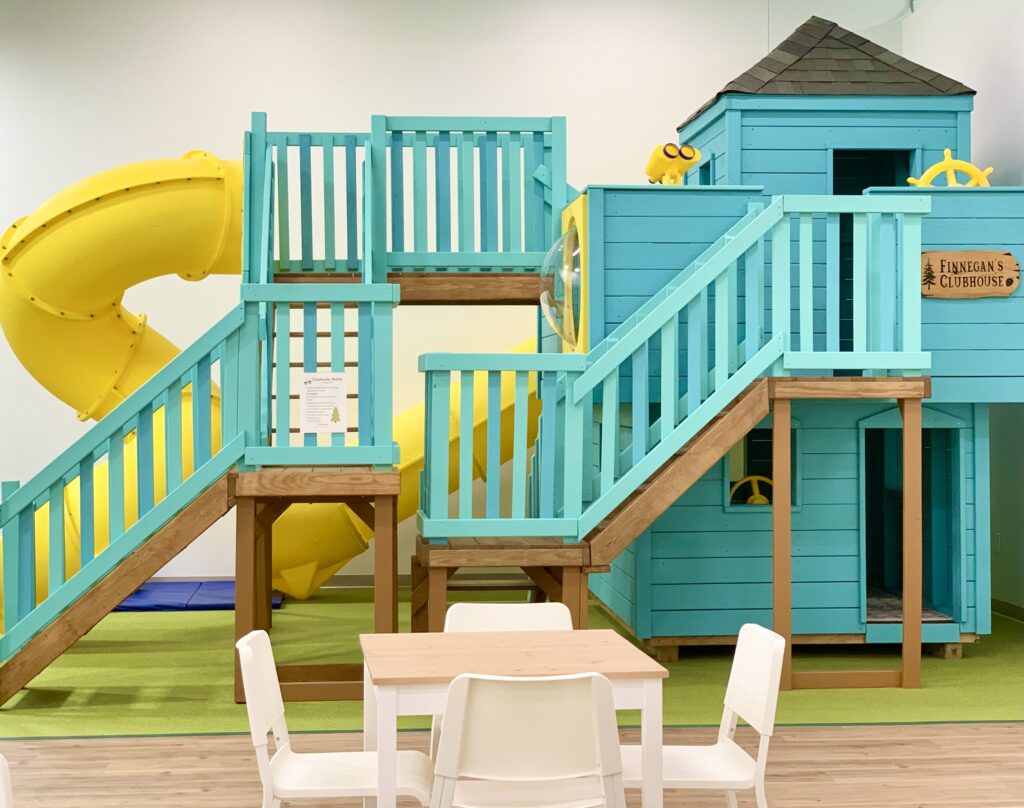 The next two play buildings are a sweet shop and farm stand. Inside these buildings are many accessories needed for pretend play. The Sweet shop has ice cream, cupcakes, and a small kitchen. The farm stand features an actual beeping register, plenty of shopping baskets and, of course, pretend food!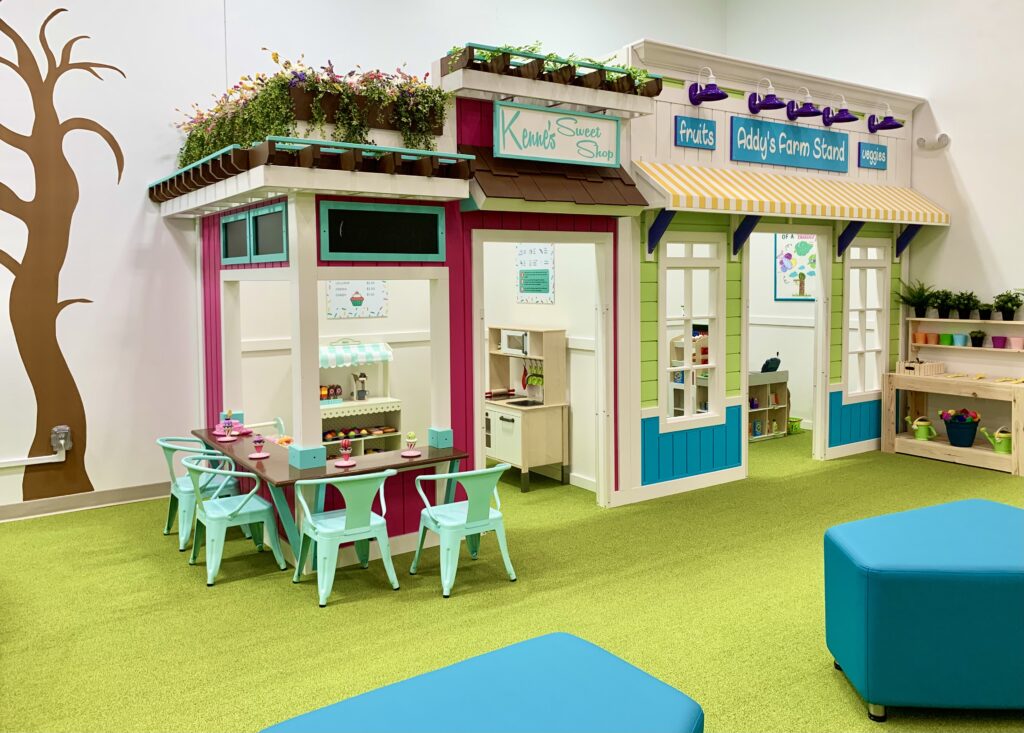 The next two play buildings are a pet rescue center and an adventures area. The adventures building includes a fishing set and a camp set up with a pretend fire to roast marshmallows. Pet rescue includes many pets with the necessary tools to give them a complete check up!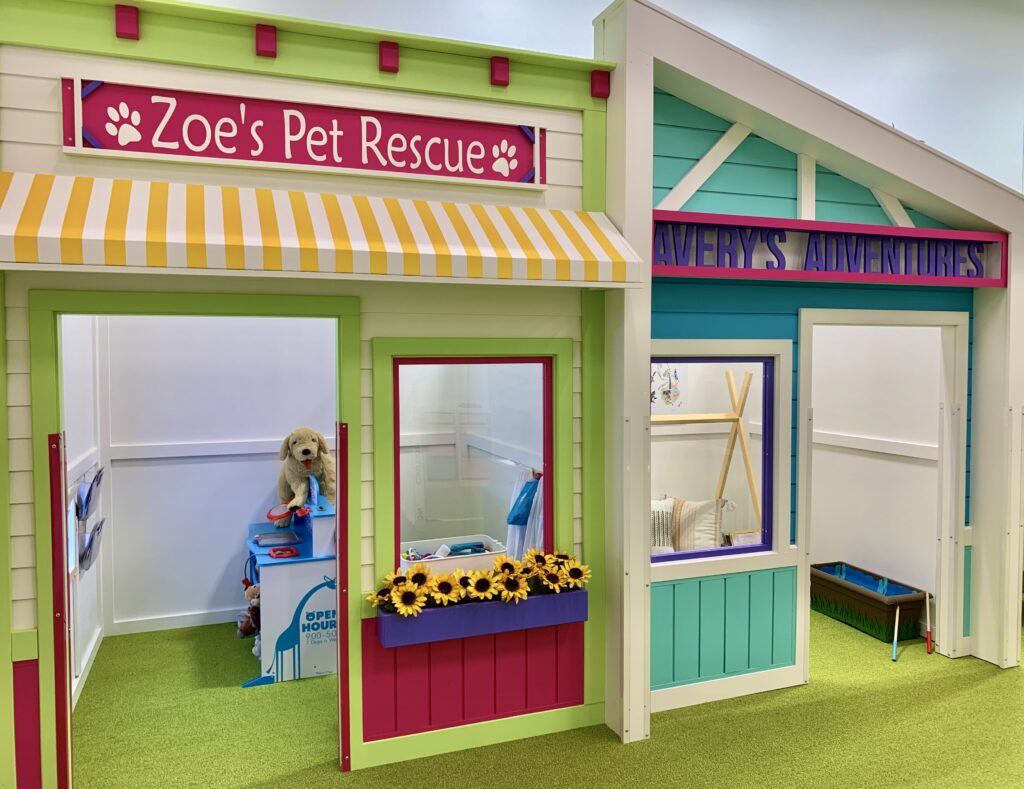 The last play building is a construction zone. There are plenty of blocks for building and pretend tools for your child to build and be creative. Beside the construction zone is a science discovery center, which includes a microscope and some bugs to examine.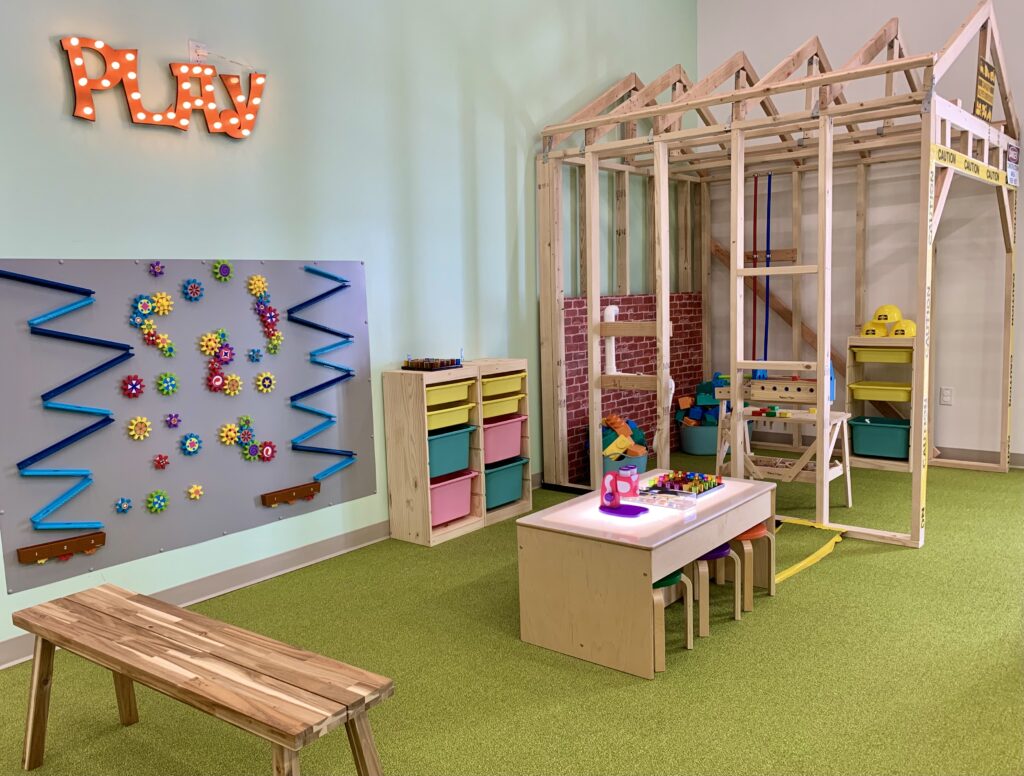 Throughout the center of the play space there are tables and chairs for parents, as well as some larger, more comfortable chairs. There's a small padded play space for toddlers and older babies. Finally, a STEM lab play screen is available for older children.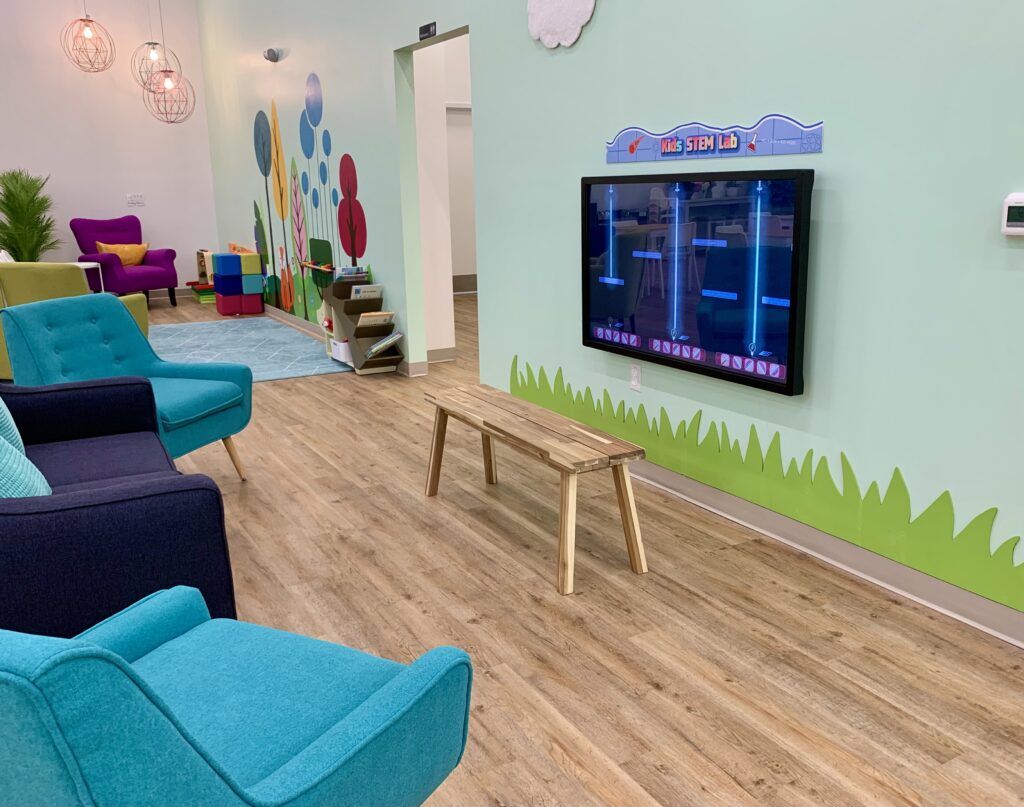 Caregivers are welcome to bring food and drinks for their children. Where the Wild Things Play offers a few drinks and snacks for purchase. There's also a coffee bar for adults.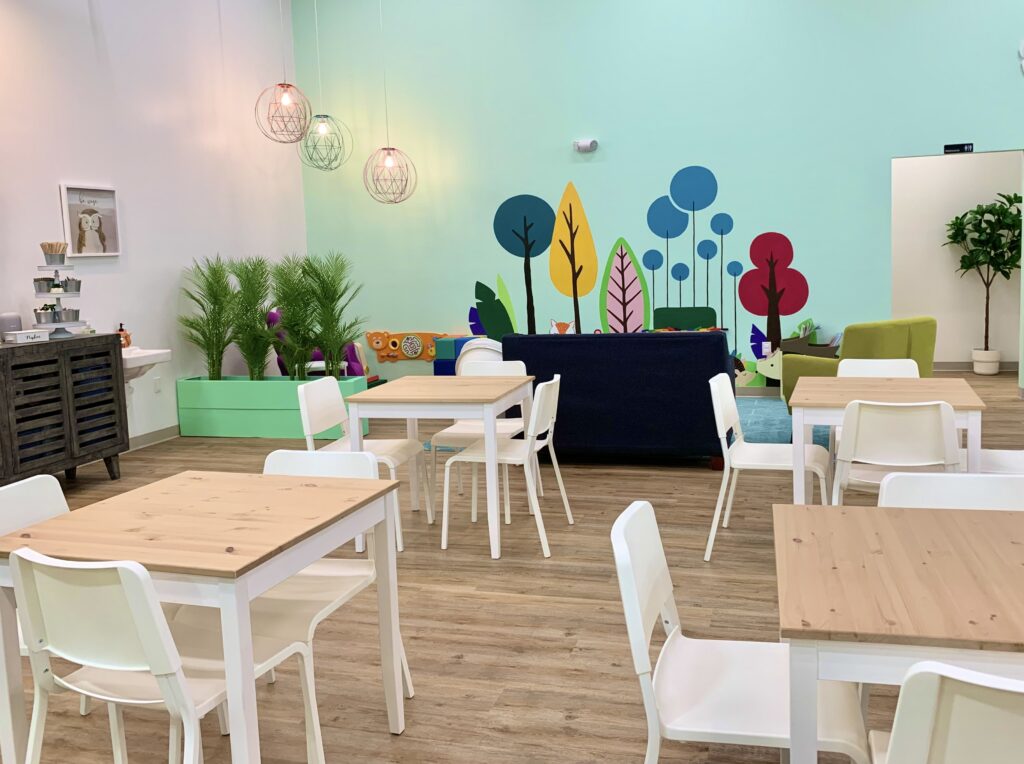 Where the Wild Things Play also offers birthday parties. Check out their website for more information.