Sponsored Post – Visit Loudoun County hosted us at Leesburg Animal Park. All opinions are my own.
Leesburg Animal park is located at 19246 James Monroe Highway (Route 15) in Leesburg, Virginia. The park is about 40 miles northwest of Washington, D.C., making it easily accessible from southern Pennsylvania, western Maryland, and the northern panhandle of West Virginia.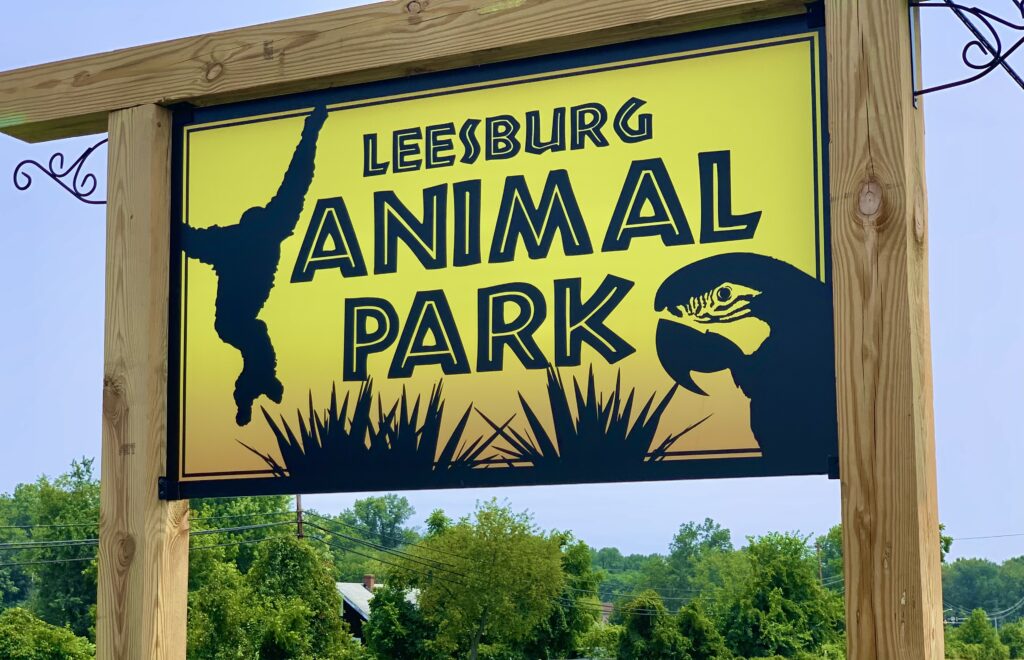 At Leesburg Animal Park, you'll encounter animals from all over the world. In addition to the animals, there's also places for kids to play. Upon entering the park, the first area includes several small playhouses for kids. There's also a wooden pirate ship playset and a more traditional playground.
There's also a really long slide along the hillside of the park. The kids can slide down on a burlap sake in order to go a bit faster. There's also a tube slide, but it was closed on the day that we visited.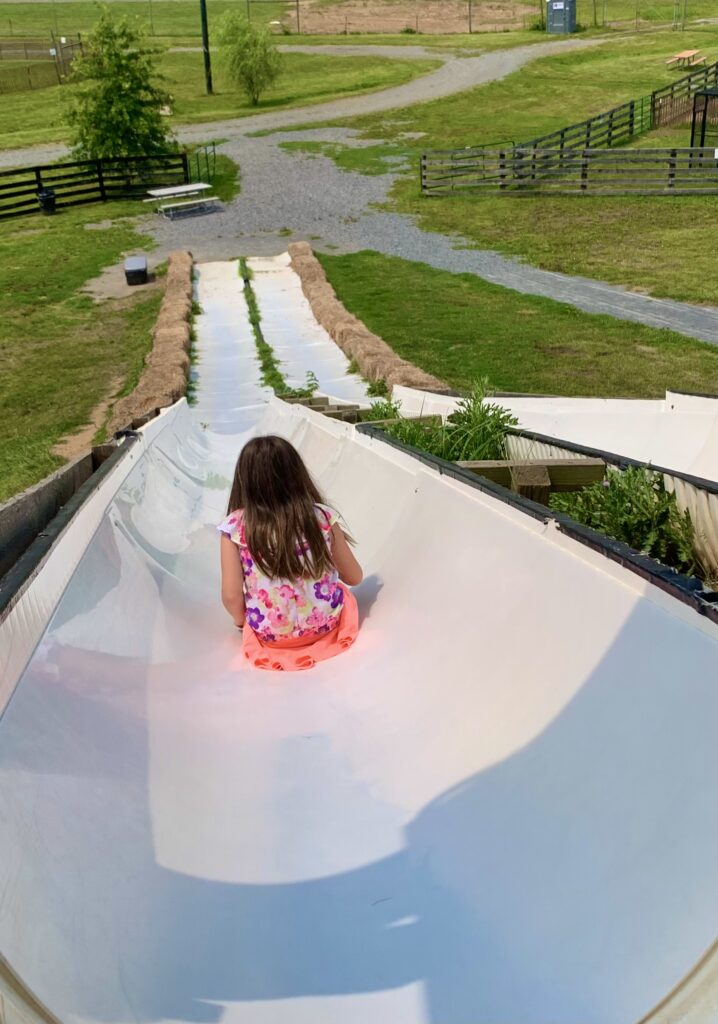 The animal park has expansive land, and even has a small lake with an island called Lemur Island. Along the outskirts of the park are the zebras, camels, and emus.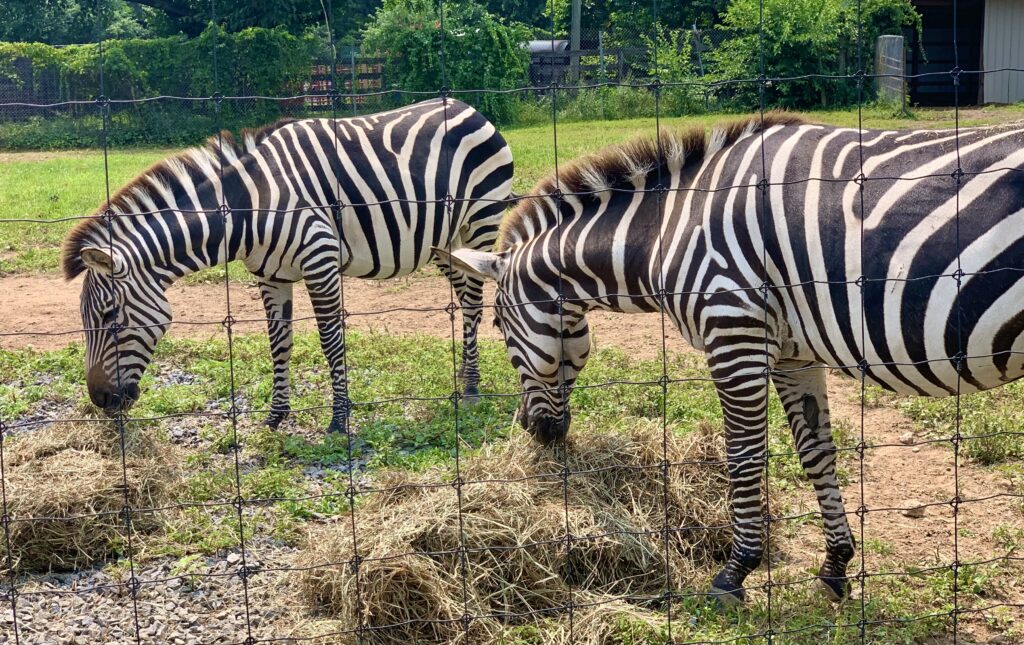 Pony rides are available for children under 100 lbs. They can be purchased at the front desk of the animal park, and are also available as a package deal if you purchase VIP tickets for your children. A staff member will lead the pony around a ring in a slow, gentle ride.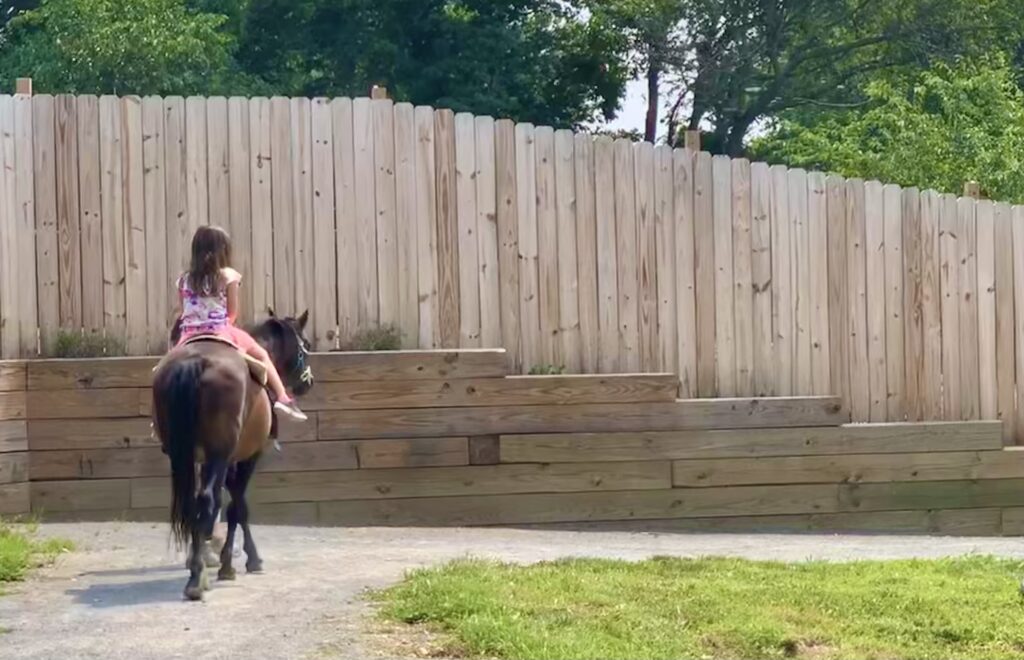 Wagon rides are also included with your admission ticket. The wagon ride tours the property to get another look at the animals.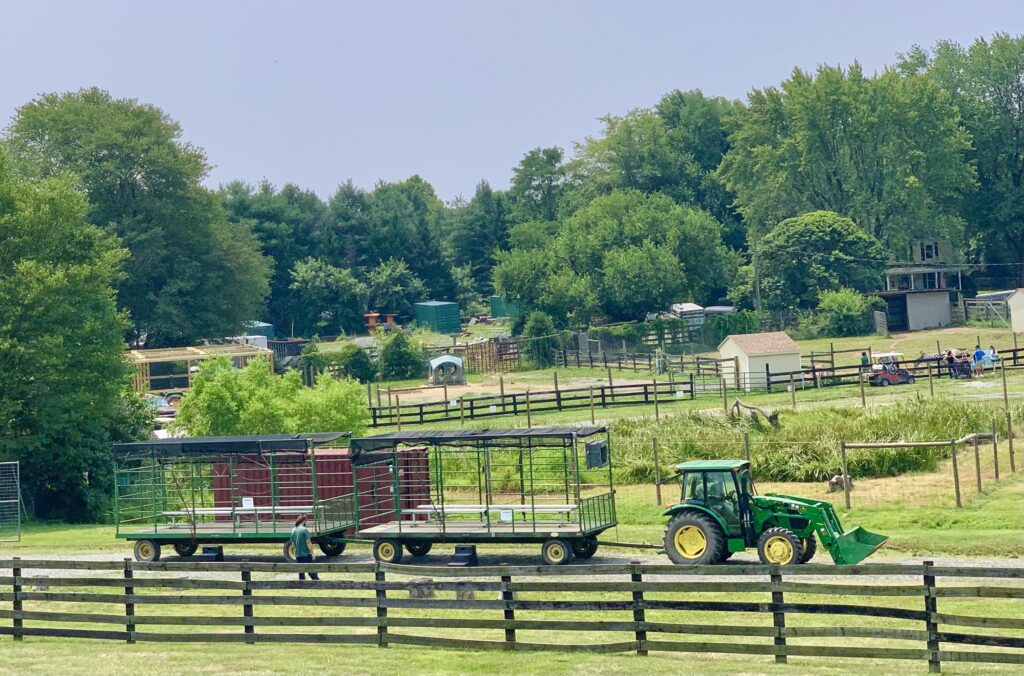 Feed is available for the petting zoo area of the animal park. There are pigs, goats, and more animals to feed inside the animal petting & feeding barn.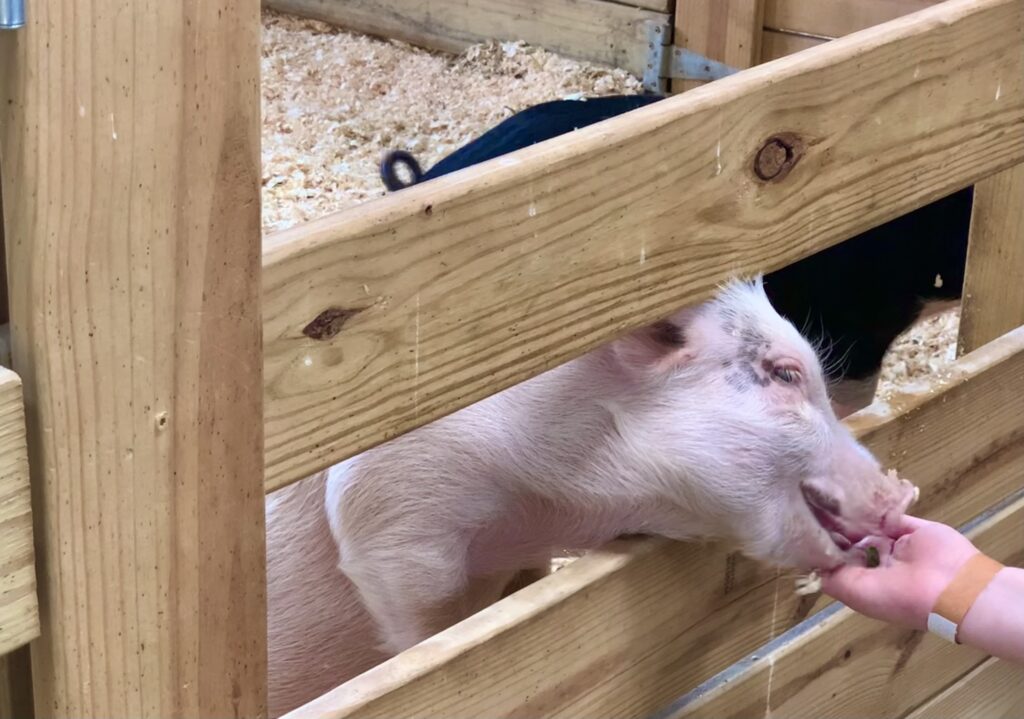 If you need a break from the sun, there's an indoor play area for children. The large climber and slides are for older children, while there is a toddler area to the side of the play structure. There's even a small trampoline inside.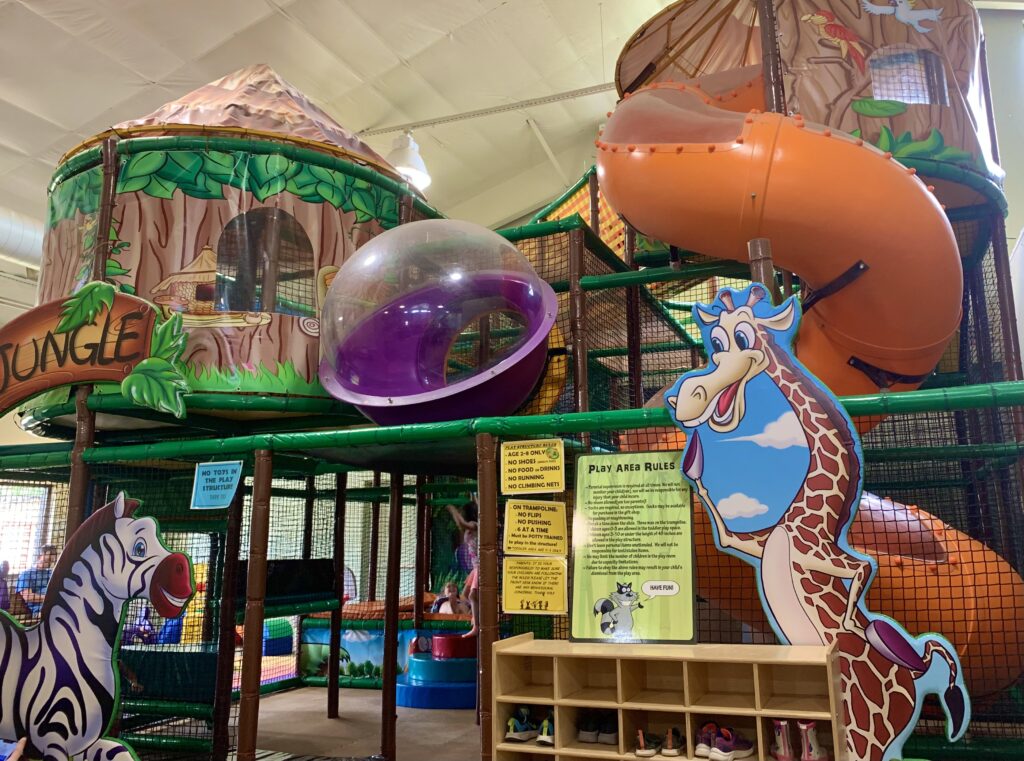 Live shows with the zookeepers are available throughout the day. During each show, they zookeepers will provide information about the animal, and then allow the kids to touch the animal (when appropriate depending on the animal). The show we watched included a turtle, lizard, and snake. Private animal encounters are available at an additional cost.
Looking for more fun places in Loudoun County?
Check out the Loudoun County Tourism Bureau's website.
Sponsored Post – Visit Loudoun County hosted us at Leesburg Animal Park. All opinions are my own.